We identify and rank the best home rowing machines on the market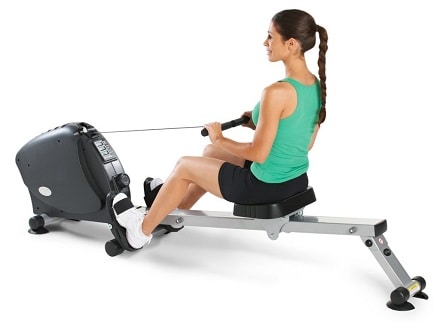 Looking for the perfect home rowing machine? We've got you covered.
Investing in a rowing machine may be perfect to give you that extra push to build muscle, lose weight and improve your overall health. However, there are many to choose from which is why we've listed the best of the best to make your decision quicker and easier.
Welcome to RowingCrazy.com — the best resource there is for rowing enthusiasts like you!
What is RowingCrazy.com all about?
RowingCrazy.com is the website to go if you want to read about the best reviews, buying guides, and articles about rowing machines.
What do we do for you?
We sift through thousands of products and reviews. So instead of you poring through product reviews, we do the researching for you. We test machines to provide you adequate information before you make a purchase. We present the results of our research and testing through easy-to-read articles. We rate various rowing machines and even rank them in an easy-to-read comparison table. We write separate articles for the most effective, the most compact, the quietest, the easiest to assemble, and the most economical rowing machine that you'll ever find. Not only that, we also provide other resources for improving your health. In this website you'll find nutritional guides, training and coaching tips, and expert advice on equipment maintenance.