Welcome to RowingCrazy.com
Your go-to resource for all things rowing machine!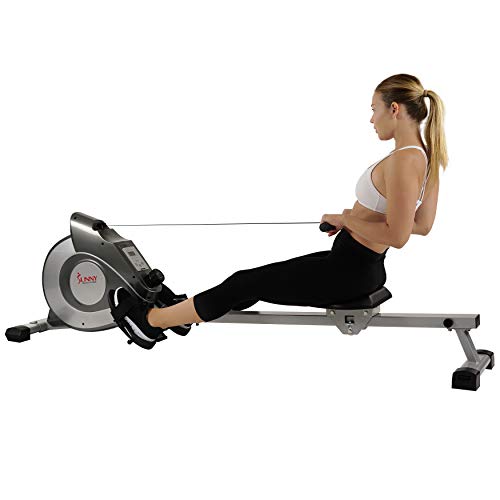 We're guessing this—you're here because you know that getting a full-body workout would be much easier with a rowing machine than with any fitness equipment, right? Right!
Being fit never goes out of style. So it would be foolish not to start learning more about rowing machines. In fact, buying one for your home gym should rank high in your fitness agenda. There's a catch, though. With thousands of brands and types out there, how will you choose the one that's spot-on for your goals?
Well, that's why we're here!
HERE'S WHAT WE DO
We sift through thousands of products and reviews. So instead of you poring through product reviews, we do the researching for you. We gather the pros and cons from first-hand users.
We test machines. You will find the result of our research and testing in our easy-to-read articles. It's like a sneak peak to how the product works. You may then compare it with other products before you decide which one goes into your cart.
We rate various rowing machines, rank them, and summarize the result. That's why you'll find our comparison table very easy to understand. It's one exhaustive review in a nutshell.
We write articles about the best rowing machines in various categories. We understand that the "best" can mean many different things to different people. So we write about the most effective, the most compact, the quietest, the best for beginners, the best for a certain price range, and so on and so forth.
Not only that, we also provide other resources for improving your health. You'll find nutritional guides, expert advice on training, and tips on equipment maintenance.
In a word, we've made it easier for you to become fit!
WHAT YOU WILL FIND HERE - The best rowing machine to buy!
Based on reviews and tests

If you're already into rowing—perhaps an enthusiast who frequents the gym—then you may want to skip the basics and go directly to the cream of the crop. In that case, our section on the shortlisted ergometers (another name for rowing machines) would be perfect for you. It's where you can view the rankings of the top 10 best indoor rowers available on the market today. Our neat chart shows that we have rated each product based on comfort and adjustability, noise level, and ease of assembly.
You will notice that we have included links to the price of each. The price, however, was not a factor in computing the overall rating. Why? It's quite simple. We did not want a high-performing product to be rated low for the sole reason that it is expensive. In the same manner that we did not want a lousy product to lead the top best list simply because it is the cheapest. When it comes to ranking the best, we actually mean the best.
If you want to break down the rating to its details, just continue scrolling down. Below the chart you will find our in-depth narrative review for each product.
Based on popular brands and models – See Below Our Top Reviews!
If there's a particular brand or model that you would like to check out, just mouse over our "Rowing Machines" tab. Click on the brand that interests you and read our comprehensive reviews for selected models in its lineup. Currently, this tab contains four of the most popular brands, namely:
This is our best selling interactive rower! World class design, offering the most realistic rowing workout. If you are looking for a Peloton workout experience look no further, this is your rower!
Click Here to Find Out More....
No other home exercise machines engages all muscles and offers such a high calorie burn like the Teeter Power 10! It's an elliptical and rower in 1! Great value, low impacts and whisper quiet operation.
Click Here to Find Out More....
Game based connect smart rower. Beautiful cherry wood design with the mesmerizing sound of swooshing water as you work out. Great upright storage option, competition, motivation, and quality design now in your living room.
This unique and versatile water rower comes with resistance bands that easily attach to the rower. So much more than just a home rowing machine, it's a complete gym all in one sleek looking machine with over 500+ low-impact exercises.
Click Here to Find Out More....
With reviews for
models D and E
– both top-of-the-line ergometers, and often referred to as the golden standard of rowing machines. How can both be so alike yet distinct from each other?
Click Here to Find Out More....
With a review for
model Coach E
– the standard bearer of an elite lineup of indoor rowers made by a German company known for its commitment to product durability. It's probably the only manufacturer to offer lifetime warranty for the frame of their rowers.
Click Here to Find Out More....

With reviews for models X and 1399 – model 1399 is a bestseller among beginning rowers and has somehow earned the reputation as the cheaper Concept2 D. The comparison may not be all that justified, but what's true is that model 1399 is also an air resistance type of rower, and it costs barely one-third of Concept2's price tag.
Model X, on the other hand is an upgrade of model 35-1405 and 35-1402 featuring the same inclined seat rail but with pivoting footrests and a fresher look.
Click Here to Find Out More....
(with reviews for models 440R and 550R) – Proform gives you the best budget options for both the magnetic (440R) and air (550R) resistance types. They're both compact and easy to stow away. From 440R's soft-to-touch handles to its comfortable seat and pivoting pedals, it has "ergonomic" written all over it. Plus, it operates very quietly, which makes it the best rower for apartment and home use. Then we have 550R, which is a strong competitor for Stamina's 1399. Its obvious edge is that, like Concept2, it has adjustable damper settings.
Click Here to Find Out More......


We continually enrich our content, so you can look forward to finding more top brands and models in the future. You may also type the brand name, model, or other keywords on our search bar on the top right portion and press "Go". That should bring up a list of articles that mention the product you're searching.
Based on Specific Characteristics for Your Requirements
Sometimes, your situation demands that your rowing machine be quiet or portable, or possess certain qualities. That's when you should start looking through the titles in our blog tab. The quickest way, of course, is to use the search bar. For instance:
Typing "quiet" on the search bar will take you to several relevant articles including the one on the best quiet rowing machines. This adjective—quiet—is almost exclusively used for the magnetic types when referring to ergometers, but we have included two air-resistance types. Why did we do that? Most highly-motivated rowers prefer air type rowers because of the on-demand resistance of this type, so we worked around that.
Balancing the importance of quiet operation and superior resistance, we combed through the air-type category in search of the quietest. Luckily, we found two. Thus in this article, you will not see indoor rowers with only their noiselessness to show off and nothing else. Instead, you will find first-rate rowing machines that will provide the challenge you need without disrupting the peace and quiet of your home.
Likewise, a search for "portable" or "compact" will lead you to the article on the best portable rowing machine. Since durability and overall quality are directly proportional to an ergometer's price, we've selected our top products in this category from three different price ranges. We wanted to show that you can find portable rowers at low-, mid-, and high-price ranges. Also while you're interested in portability and compactness, we didn't compromise performance and build quality.
We have consistently applied this approach throughout the website, and you can expect the same attitude from us as we enrich our content. What's more, each article typically features three of our top picks in a particular category. This allows you more options before you finally decide to buy. Product links are also just a click away to make shopping seamless and convenient for you.
Your budget is a crucial part of the equation. How much are you willing to spend for this equipment? It's best to answer this question first before you even start filtering by brand, rank, type, and other criteria. Doing so will significantly narrow down the scope of your search and shorten the time you spend on it.
Our articles on the best rowing machines under $500 and the best rowing machine for beginners are valuable references. They're a mix of select rowers belonging to the low and middle price range. This means that you get the best value for your money with these top picks. We've reviewed them thoroughly, presenting the pros and cons of each. That way, you will know what to expect before they arrive at your doorsteps.
What if price is not an issue? Then you may want to check out our top 10 best rowing machines. Just a quick note: The top five rowers belong to the high end of the price spectrum. If you have this kind of money to spend and especially if you're competing, there's no better place to start than the top.
The section on the best home rowing machine to get results is another good read. We've picked three high-performance rowers for this broad category. They also happen to be more expensive than most rowers owing to the criteria on data accuracy and motivating quality. These metrics necessarily mean incorporating sophisticated mechanisms to the equipment, and this adds to the cost.
So you see how important it is to decide on your budget early on? It not only hastens your search, it also enables you to compare different products in the most cost-effective and least time-consuming manner.
Based on resistance type
As you read reviews and product descriptions of indoor rowers, you will continually come across the term "resistance type". Resistance is the force created by the mechanism inside an ergometer. It is the same force that you, the user, must overcome.
There are four basic resistance types and several combination types. You will notice in all our articles on the best rowing machines that we always emphasize how an ergometer's type of resistance affects its performance. We will discuss this matter in more detail below.
Each type has distinguishing characteristics that you may or may not find advantageous. Knowing what they are will definitely help you make an intelligent decision. It will be to your advantage to be able to differentiate between the types. Here are the types with their corresponding characteristics.
It uses fan wheels that rotate with each pull of the handle and suck in air.
The resistance created is variable - the faster you pull, the stronger resistance you will feel.
It has a large footprint; most models can be folded.
It is generally noisy.
A popular model of this type: Concept2 Model D - perfect for HIIT and power pyramid workouts because of its infinitely variable resistance.
Click Here to Find Out More....
It uses paddles suspended inside a water tank.
It creates an infinitely variable resistance – very similar to on-water rowing.
It has a large footprint; they're usually not foldable.
You'll hear calming sounds created by the paddles slapping the water.
It is aesthetically pleasing to the eye.
It's generally expensive.
A popular model of this type: WaterRower in ash wood with S4 monitor – elegant, commercial-quality, and the closest you can get to on-water rowing.
Click Here to Find Out More....
It uses a magnetic brake system.
It creates resistance by spinning a metallic flywheel.
Resistance is adjustable with the turn of a knob or lever - does not depend on how hard the user pulls.
It operates noiselessly.
Most models are foldable.
A popular model of this type: Kettler Coach E – boasts of frictionless adjustable resistance, fluid drive, and noiseless operation; it's also often referred to as the best alternative to Concept2 Model D.
Click Here to Find Out More....
It uses pistons and hydraulic fluid to create resistance.
It has adjustable resistance.
Most models are compact.
Operates quietly.
It's generally inexpensive.
It makes use of orbital arms instead of a pull chain; this simulates the motion of rowing with oars.
A popular model of this type: Kettler Favorit – tough build with lifetime warranty on the frame, smooth and quiet operation, plus 50 levels of difficulty.
Click Here to Find Out More....
In addition to these four basic types, there are several hybrid or combination types. With all these different types and diverse qualities, finding the best rowing machine for you and your family can pose quite a challenge. We hope that by providing you with links to topnotch models for each type we've simplified an otherwise tedious process. It will also be easier for you to visualize each type. You may also want to visit
Amazon
for the latest and the best options for home use.
Links to get started
By now, it's safe to assume that you already have an idea as to the kind of indoor rower that you want. With your working knowledge on rowing machines, you'll be more confident to choose the one that will work best for you.
Go back to our top 10 chart.
It will now be easier to eliminate items that you're sure you don't want or need. But wait, we have some quick and easy tips for you as you pick YOUR top 5 or top 3 choices. Here they are:
Cross out products with resistance types that obviously won't work for you. If you want an ergometer with infinitely variable resistance, then that leaves you either air or water types. But do read about combination types.
Check the latest price. The rightmost column provides the link to the product information page which shows the latest price. If you're in luck, you may even chance upon discounts, coupons, and freebies.
Check for availability. The same link will show you the availability of a product. If the item you want is currently unavailable, you may check the AlertMe box beside the product so that you will be notified once it becomes available.
Find out if you and the machine are a good match. Take note of the dimensions and capacity of the machine. Bring out the bathroom scale and the tape measure.
How heavy are you or the other users? The maximum capacity must always be greater than the user's weight. Click Here to see all our great home rowers for heavy users!
How tall are you, and what's your inseam measurement? The inseam must be less than the travel length of the beam.
Do you think the length of the beam and the return position of the handle will allow you to fully extend your arms? This is an important consideration for people with long torso and upper limbs.
What are the fully assembled dimensions of the equipment? Match this with the floor area available. Don't forget to add extra room to allow you to move around your machine.
What are the folded dimensions? Will this fit the storage space vertically and horizontally? Will it fit through the door? Does it have wheels and carry handles?
Inspect the warranty
– verify if the warranty statements described in the product information page and in the reviews match the manufacturer's statement. Look for links or the manufacturer's official website. There's every reason to be extra careful especially when considering expensive rowers.
Whenever there's a certain characteristic you want to add to your search criteria, have a look at our articles. Most of the time, our top choices in the articles also found their way to our Top 10. However, that was not the case all the time. Alas, some products named in these references did not make it to the top 10. We're convinced, though, that they could well have made it to the top 20 had we come up with such a list.
At any rate, they're worth checking out so you better head on to our articles in the blog section. For your convenience, we took time to list down these products which, in most likelihood, will become part of our expanded Top 20 best rowing machines list in the future.
Amazon's featured products are ranked differently each day. Make sure to read product descriptions, answers to questions, and buyers' reviews thoroughly. Click "other sellers on Amazon" to see offers other than the one on the buy box. Also look out whether the condition of the alternate offers is "used" or "new". You can't be too careful because, like we kept saying, ergometers don't come cheap.
Articles about rowing machines
You will always find articles here that are relevant to your goals. As long as you're interested in indoor rowing—whether as a novice or a veteran rower—you'll find good reads here.
The benefits of indoor rowing
If you're a beginner who needs to know more about rowing machines before you invest time and money, you can always start here to learn more about indoor rowing. Unlike some sports or games that may only require you to buy a ball or a racket, indoor rowing calls for a bigger investment. For one, it's way more expensive. Second, it will take up more space and may even cause some disruptions to you or your family's usual setup or routine.
Is it worth the expense and the change in your lifestyle? The quick answer is "yes". Health should come before money or convenience. Our long and well-thought-out answer—well, it is still "yes". The benefits of rowing machines far outweigh whatever trouble you may have to go through to set one up at home.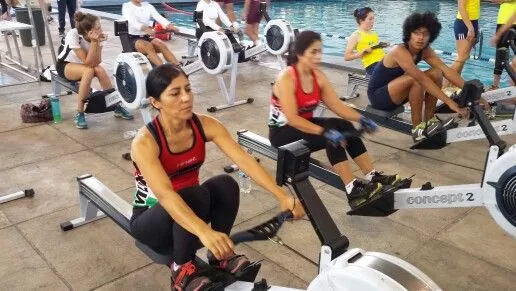 If you've been to your local gym, you may have noticed that of all fitness equipment, the indoor rowers are the least used. Ask yourself: Was it always your first equipment of choice in the gym? If indeed it gives you all the benefit that we say it does then how come it is so overlooked and underused?
Let's be honest about it, an ergometer does look intimidating. Chances are people are not confident about how they'd look using it for the first time, and so have made a habit of sidestepping it in favor of the treadmill or stationary bike.
The great thing if you have one in your own home is that you won't have those same reservations. However, you do need to know the correct way to use an indoor rower for your own good. Our resource on the proper way of using a rowing machine will give you the basic steps to the perfect row. By performing strokes correctly, you'll get the most of your efforts and avoid causing injury to yourself.
In no time, you'll be rowing like an expert and probably wonder why it looked so daunting before.
Reading about how it's done is fine, but observing how it is actually performed is another thing. Feel free to watch this video in one of the pages, and get the feel of what it's like to do the motions. This material goes hand in hand with the previous articles to teach you the basics. You'll learn about the importance of order and timing in rowing.
Do you remember what got you here in the first place? It's the promise of a full-body workout! What better way to validate that claim than to see which muscles are engaged in each step. With the aid of the video you just saw, let's identify which muscle groups participate in executing a single stroke.
The catch – the muscles engaged are: thigh and leg muscles (sartorius, quadriceps, hamstrings, gastrochnemius, soleus) and abdominals (rectus abdominis); erector spinae is relaxed.
Start of the drive, focus on the legs – the muscles engaged are: thigh and leg muscles (quadriceps, hamstrings, gluteus maximus, gastrochnemius, soleus), all shoulder muscles, erector spinae and other lower back muscles, serratus anterior, biceps brachii.
During the drive, focus on body swing – the muscles engaged are: erector spinae, arm muscles (brachialis, biceps brachii, brachioradialis), thigh and leg muscles (gluteus maximus, hamstrings, quadriceps, gastrochnemius, soleus).
End of the drive, focus on the arms – the muscles engaged are: arm muscles (brachialis, biceps brachii, brachioradialis, triceps brachii, elbow flexors, wrists extensors and flexors), chest muscles (pectoralis major), back and shoulder muscles (trapezius, rhomboids, posterior deltoid, latissimus dorsi, teres minor), quadriceps.
The finish – the muscles engaged are: muscles of the shoulder and the back (mainly trapezius, latissimus dorsi, and posterior deltoid), arm muscles (biceps brachii, brachialis, triceps brachii, brachioradialis, wrist extensors and flexors), and thigh and leg muscles (gluteus maximus and quadriceps).
The recovery – back and shoulder muscles (trapezius, anterior deltoid), rectus abdominis, arm muscles (triceps brachii and wrist extensors), and thigh and leg muscles (hamstrings and gastrocnemius).
Correcting common mistakes
Some people complain about having spent substantial time on indoor rowing programs but have yet to enjoy its benefits. They don't see noticeable change in weight or muscle tone, or they're too tired and not at all happy about their routines. Are you like these people? Then perhaps you're doing it wrong.
Mistakes in your method? Let's get it right!
Take a look at these
common rowing mistakes
and see if they hit a little too close to home. A seemingly minor mistake in form can lead to injuries if you don't correct it early on. Working too hard or too much is also a big no-no. Sore muscles, boredom, feeling washed out are only some of the signs that you might be overdoing it. Observe your body and listen to what it tells you. Know the difference between feeling lazy and being truly tired
Honestly, we can't imagine how one can be unhappy about rowing. But if you are, then that merits some serious thought. Try to see if your workout routines match your goals and whether your rowing machine is made for your type of routines. For instance, if you intend to do HIIT and power pyramid workouts, you better buy an air-resistance type ergometer. The on-demand resistance of air rowers is ideal for alternating intervals of high-intensity and low-intensity rowing. The subject below will also be able to help you.
Training guides
You can buy the best machines yet not take full advantage of its benefits if you don't have useful training guides. Our training and coaching section provides resources you can refer to every now and then. They will not take the place of professional coaches, of course. Their purpose is to supplement what you already know about training effectively.
Assuming you already own a rowing machine, the next thing to do is to set up your home gym. It should be located where you will be most comfortable working out.
Start right
Always start your routine by rowing lightly to warm up. Then do full static stretches to improve your flexibility. End each session with proper cooling down and stretching.
Breathe properly to ensure adequate supply of oxygen.
Learn about the proper form and rowing stroke.
Explore your equipment's built-in workout programs.
Row like a pro. Be conscious about the order of rowing, focus of power, and proper timing.
Watch this video about how rowing is actually done.
Correct your misconceptions and avoid rowing mistakes.
Set your goals
Be S-M-A-R-T about your goals. Gear up for success by setting goals that are specific, measurable, achievable, realistic, and time-bounded. If you want to lose weight, you can't do it just by rowing. You can't eat with reckless abandon and row yourself to death to get fit—that's folly. You might be able to lose 25% of your excess weight this way, but that's about it. You'll have to get rid of the remaining 75% with proper diet and other means. In other words, rowing is not magic. The wisest move would be to keep those empty calories off your body by not eating them in the first place.
Harmonize your expectations with what a rowing machine does to your body. We'll give you a glimpse to what indoor rowing can do:
It engages all the major muscle groups in your body.
It is one of the best cardiovascular exercises there is.
It burns at least 400 calories per hour if rowing at moderate intensity.
It will help you lose weight.
It is a low-impact workout which is safe and beneficial for seniors or those who suffer from joint issues.
It relieves stress.
To improve overall physical fitness – do 30-60 minutes of moderate-intensity rowing, 3-4 times a week.
To lose weight – do 30-60 minutes of moderate-intensity, steady state and interval rowing, 6-7 times a week.
To train for competitions – build your strength and endurance with high-intensity intervals and pyramids.
To tone up – refer to our toning up guide here.
To improve health of patients suffering from various illnesses – must refer to their doctor, but patients say that 30-60 minutes of low-intensity rowing 3 times a week works great for them. The low-impact nature of indoor rowing makes it ideal for people suffering from joint issues.
How to keep your rower in tiptop shape
Maintain your indoor rower like your health depends on it. Keep it clean and dry all the time.
Unplug from the wall socket if it's not going to be used for a while. This is true for models with AC-powered monitors.
Listen for clanging noises, loose parts, or an unusually rough drive. You may need to get on your knees and tighten some screws or find a handyman to replace the chain.
Make sure that your rower is always comfortable to use. Assess if you need accessories to soften a seat, a mat to protect the floor, or gloves to improve grip and prevent blisters. There are gloves designed specifically for rowers, but other workout gloves work fine for this purpose. You may also want to check out our section on weightlifting gloves.
Keep the manual, repair kit, or spare screws and parts that came with it when it was delivered.
Register warranties timely. Keep the manufacturer's website address and customer service within easy access. You don't know when you may need replacement parts or service assistance.
How to keep yourself motivated
Don't rush – start gradually, building your strength at a steady pace. Rushing will only lead to burnout.
Monitor your progress – you may use a pen and paper logbook if you like, but just so you know—most rowing machines now have electronic or digital devices to track and store the user's workout data.
Listen to music or watch TV – some people prefer a quiet place, while others enjoy watching or listening to their favorite programs.
Vary your workouts – challenge yourself whenever you notice boredom creeping in. Even inexpensive indoor rowers now have digital consoles with preset workout programs, like the built-in tracker we've seen in Stamina 1130. Most mid-range rowing machines, like Obsidian SF-RW5713, have monitors that allow you to customize your training or choose modes for racing with virtual boats.
Don't leave the fun out of your training – race with other users; play games; connect to third-party fitness apps for variation.
Participate in worldwide competitions – PM5 of Concept2, which is being marketed as a rower's electronic training partner, has stepped up the standards for digital monitors. With PM5's internet connectivity, you may now join online challenges and see how you fare against athletes all over the world.
Have a workout partner or join fitness communities – build camaraderie with like-minded people. Nothing beats an encouraging partner or a competitive virtual team. You have no idea how much they could help to prod you on and keep you on your toes.
Tips on proper nutrition
We can't stress enough the importance of proper nutrition. It's how you get energy, keep the doctor away, maintain a strong immune system, manage weight, delay aging, and enjoy a long, healthy life. We can go on and on because the list is long.
You require proper nutrition whatever your age, occupation, status in life, health, or activity level, but more so if you are actively rowing. Food is the fuel that supports the demands of this sport. It also has a crucial role in the recovery of your body, repair of torn muscles, and replacement of lost nutrients. Thus, if you're into rowing, remember that what you eat not only spells how you perform but also how you sustain it.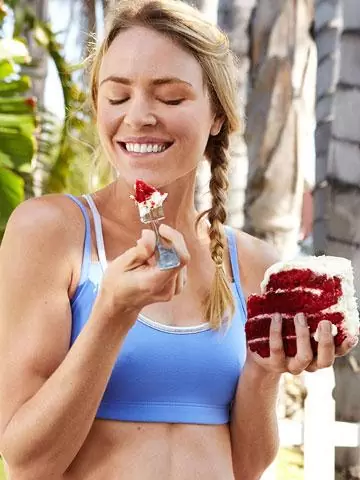 Dieting requires ironclad discipline, therefore, difficult. That sure is discouraging. Our section on
Nutrition
tackles this subject. You'd be surprised how indoor rowing can turn difficult to easy. In one of our articles, we have discussed
how rowing positively influences your attitude towards food
. It's a classic example of hitting two birds with one stone.
First, you'll get all the calorie-burning and muscle-flexing benefits of indoor rowing.
Second, the physical movements involved in rowing send chemicals to the brain that aid in controlling your appetite.
It's easy to see now why it's more efficient to lose weight by engaging in indoor rowing. With indoor rowing, you get to do low-impact, full-body exercise in the comforts of your home. This makes you a regular rower. The more regular you row, the less you will struggle towards your diet.
Could you just pick up the latest dieting fad and incorporate it into your fitness regimen? Or will your current healthy diet work just fine? Our article on what rowers should do and not do when it comes to their diet will clarify some hazy notions about eating.
Whether you're following the latest healthy food regimen or one based on the good old 5 basic food groups, the rules for planning a proper diet remain the same.
DO eat nutrient-dense foods that will sustain you throughout your workouts. Variety is the key. Include lots of fruits, vegetables, and nuts. Eat whole grains instead of refined and processed food. Keep hydrated with clean water to replenish what you sweat out. Choose your fats, avoiding saturated and trans-fatty acids or transfats. Get your protein from lean meat, fish, beans, seeds, and low-fat dairy products.
The best foods to fuel your performance are:
Complex carbs / high-carb food – oatmeal, rice, whole-grain bread, pasta, bananas and other fruits, quinoa and other seeds, sweet potatoes, potatoes and other starchy vegetables. This should be the source of 70% of your energy.
Fats (mono-unsaturated fatty acids or MUFAs, polyunsaturated fatty acids or PUFAs, and essential fatty acids or EFAs) – avocado, salmon, mackerel, almonds, walnuts, other nuts, whole eggs, dark chocolate, chia seeds, cheese, extra virgin olive oil, yogurt. About 15% of your energy should come from fats.
Protein – lean meat, eggs, fish, tofu, beans, dairy, nuts, milk, cheese, and yogurt. This should make up about 12%-15% of your energy source.
The best foods to aid your body's recovery include:

Vitamins – milk, fruits, vegetables, grains, vegetables
Minerals – leafy greens, fruits, milk, yogurt, grains
Water
Carbs
Lean protein
DON'T eat unhealthy foods with empty calories. Foods that contain partially hydrogenated oil, alcohol, and refined sugar should be consumed sparingly if at all. These contain saturated fats, trans-fatty acids, and simple carbs which are bad for your health. They are found mainly in processed and fried foods like chips, cakes, biscuits, doughnuts, margarine, and nondairy creamer, to name a few. Eliminate junk food like soft drinks and fries from your diet.
Eat nuts and dried fruits instead of your usual fare of burger and fries.
Drink lots of water instead of carbonated drinks.
Blend fresh fruits and vegetable into tongue-licking smoothies instead of instant shakes that come from powder mixes.
Cook beef stew for dinner instead of dialing pizza delivery.
In short, eat real food and be healthier for it.
High-intensity rowers should eat those same healthy foods we've mentioned except that they require higher proportions of carbs than light rowers do. There are also a few things that they need to remember about eating before and after a workout, and when they're training for a race.
Pre-workout food intake – 2 to 3 hours before a workout, eat a carb-rich meal with controlled portions of protein and fats from wholesome food sources as described above. Choose food that your tummy is accustomed to and is easy to digest. Thirty minutes before the workout, snack on something light and carb-based, like banana and water or sandwich and electrolytes drink. This will ensure optimal levels of glycogen, which is your body's reserve of carbohydrates.
Post-workout food intake – the first 20 minutes to 1 hour after a workout is critical to the ability of your body to recover. You will have to eat within this window of time. It is when your body is most efficient at replenishing the amount of glycogen that was used up during the workout. Think of this as the best time to refill a depleted warehouse to fuel workouts in the next 24 hours.
Shortly after a workout, you may take a cereal bar, raisins, and water, or anything equally light. After an hour or two, take a full meal. Chicken, durum wheat spaghetti, and fruit juice would be a good combination—high in protein, moderate in carbohydrates, and low in fat. Wholesome protein sources will help your muscle tissues regenerate during recovery.
Proper nourishment during training – it's quite simple—when your nutrition is deficient, you will not be able to meet your energy requirements. If you plod on in this state, your glycogen levels will be depleted. Then you will suffer fatigue. So it begs repeating: You need to top up your glycogen level as you go on. In fact, you'll need light snacks like dried fruit or a banana between races. During extended training sessions, bring along energy bars or similar food to eat. This way, you get to refill your glycogen storage in a timely manner.
Stay adequately hydrated – your body needs around 2L of liquid per hour during an intense workout. Don't allow yourself to be dehydrated during training and especially 2 days prior to an intense rowing activity like a race. Sip every now and then. Don't wait till you're already thirsty before drinking water. In fact, that's a no-no, because when you feel thirsty, that means you're already dehydrated. The key is to always keep a bottle with you during workouts. Water helps in your recovery and lessens the probability of getting cramps. It's also a great way to maintain your body temperature.
REMEMBER THIS: The effect of muscle and brain fatigue is cumulative. Don't depend on simply eating and loading on carbs shortly before a workout because it doesn't work that way. Improper eating patterns, such as not following the recommended pre- and post-workout food intake, will cause fatigue buildup. If this happens, you can expect burnout and decline in performance. You certainly don't want this happening as your race or 2K erg test draws near. It's no time to be complacent.
RowingCrazy.com has tons of information—that has always been our promise. With this page, we hope we were able to make navigating easy for you.
We also think that there has been enough talk for one day. It's time for you to start
RowingCrazy.com is a participant in the Amazon Services LLC Associates Program, an affiliate advertising program designed to provide a means for sites to earn advertising fees by advertising and linking to amazon.com and affiliate sites.