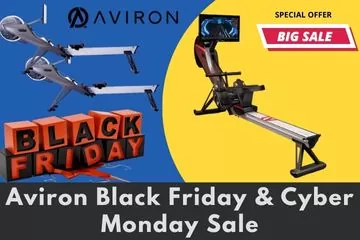 Hi friends!
It's almost my favorite time of year again! Well, OK, Christmas and the other winter holidays are fun, but I simply love Thanksgiving and those Black Friday Sales!
Let's be honest, who doesn't??
If you're like me (and a lot of people are), you save your pennies all year and hope to score big with sales, deals, and Black Friday promo codes!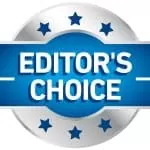 In a Hurry?
Are you short on time and want to see the Black Friday deals, click on the links below to get straight to our answers: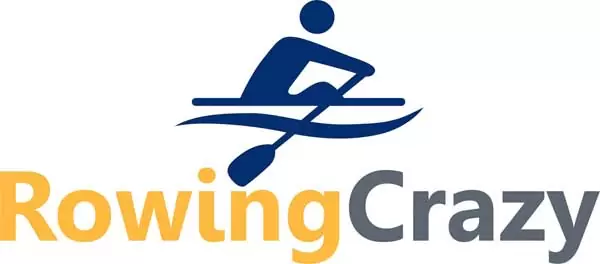 Have you been waiting for this time of year so you can get the best rowing machine deals ever??!!
I can't blame you and guess what—this year is more exciting than ever before! There are so many wonderful rowing machines and deals to pick from you are sure to find the indoor rower of your dreams and save big at the same time!
If you've been looking at Aviron, you are in for a terrific surprise.
I snagged the best coupon code you will find anywhere! Keep reading, and I'll fill you in on all the details.
Come on! Let's get started so you can get kiss those boring workouts goodbye forever!
Aviron Black Friday and Holiday Season Deals and Steals!
I believe that once October hits our calendars, most of us hold off on buying anything big in hopes of scoring a rowing machine at a black Friday sale or getting some cyber Monday holiday promotions.
Who wouldn't want to take advantage of that? I know, I wait to buy new fitness equipment when I can get great deals!
Are you looking for rowing machine deals? You should check out the newest, hottest rowing machine on the market today—the Aviron! (Read my full detailed Aviron rower review here)
Aviron has been making high-quality rowing machines for some time now, but they recently came out with a new model that has been making the other brands sit up and take notice!
Whether you are interested in the Impact Series or the latest model, the Strong Series, you have come to the right place.
Aviron has given me new deals, and one of the best promo codes ever so you can save big!
Check out my exclusive Black Friday price for Aviron here.
Save yourself a ton of money with my exclusive discount code on either the Aviron Impact or Aviron Strong Series rower.
Are Black Friday Deals for Rowing Machines Available Online?
Aviron Black Friday deals will most likely be available before the official Black Friday calendar day.
Pre Black Friday sales are very common, and while Aviron hasn't officially announced when they will allow these coupon codes to go through, you can keep checking back daily.
Bookmark this page and click on the Aviron Black Friday code link until you see the shopping cart with your sale price.
Get the great savings you want with these new deals from Aviron and end boring workouts forever by getting one of the best pieces of fitness equipment ever!
The Aviron Black Friday sale is just around the corner waiting for you!
Does Aviron Offer Financing?
You don't have to use all your available cash to pick up a terrific rowing machine this holiday season, all you need is a little Affirm in your life.
Affirm is an online financing service that offers low-interest or ZERO percent interest rates (during the Aviron Black Friday sale, I believe they are offering zero cash down and payments as low as $62 a month!)
You can qualify in just a couple of clicks, and it won't hurt your credit report to check your eligibility.
Don't forget that during this holiday season, Aviron is offering free delivery and a full 30-day money-back guarantee.
Start off your new year right by getting the best deal on your new rowing machine—simply add your rowing machine to the cart and go to checkout.
For the payment option, select Affirm. You can qualify in a couple of clicks and before you know it, you'll be enjoying your new rower while you save big time!
Here's more exciting news- Aviron has recently partnered with Klarna to widen your financing options. You may now avail of Klarna's financing for as low as $59.00 per month, making it more affordable to own an Aviron now than ever before.
Not a lot of rowing machine companies can compete with that! Aviron is one of the best rowing machines on the planet, and let me tell you, I've probably used a dozen indoor rowers, so I know what I'm talking about.
Buy an Aviron today using my promo codes and get the best new deals this Black Friday has to offer! FYI: You might also like to check out our Hydrow Black Friday Deals here!
When Is Black Friday and Cyber Monday?
In 2023, Black Friday savings technically begin Friday, November 24th. Cyber Monday savings are on Monday, November 27th.
I highly recommend that you start looking for your holiday deals well before those dates.
Most companies are going to put out their coupons and other codes at least a week before, and sometimes even at the beginning of November!
Since Thanksgiving is a time for family to get together, it only makes sense that some people want to do their black Friday shopping BEFORE Black Friday!
This way you can enjoy dinner, spend time with your family, or even enjoy a little time away from home and not worry about missing out on the best deals of the year!
Why Order Early?
I don't know if it's happened to you, but have you ever waited for a terrific piece of fitness equipment or some other big-ticket item only to find that the item was out of stock?
Unfortunately, this happens!
I really recommend that you buy your Aviron rower and get started on your fitness journey before the deals are gone!
This is going to be one of the hottest and biggest-selling items this year. I would not be surprised to see one or both of Aviron's rowing machines sold out before Cyber Monday.
Get the lowest price of the year with my manufacturer's coupon code below.
You can enjoy the holidays as your rower makes its way to you with free shipping. That's a $200 savings right there! What a deal!
You don't want to have to settle for less-than-perfect rowing machines, and that can happen if you wait too long and miss out on this incredible price.
Don't get left out in the cold this holiday season. Get the Aviron rower you want and make your purchase ASAP for the biggest discount and best selection.
The Bottom Line
OK, if you skimmed over my article and you just want the brass tacks, as we say, here it is:
Aviron has a new rowing machine model called the Strong Series.
You can also buy the original Impact Series.
I've got an exclusive coupon code for either rowing machine above
Aviron offers terrific financing options through Affirm (some options have zero percent interest and payments as low as $79.69 a month) and Klarna (for $59 a month).
Don't wait too long! Rowing machines have sold out in the past, so get your best deal before Black Friday or Cyber Monday so you don't miss out.
Aviron is the hottest-selling rowing machine right now—so make the most of your Black Friday price by shopping early.
You are going to be a happy camper this year! Not only are you going to love, love, love your Aviron rower workouts, but you are also going to be telling everyone about the terrific deal you got on your purchase as well!
Happy rowing, friends, and don't miss these exciting Aviron Black Friday deals!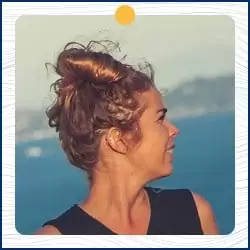 Written by Petra Amara – RowingCrazy.com
CEO & Founder of RowingCrazy, National Rower, Coxswain Womens Eight Team, Rowing Coach & Writer
Petra is a Mother of two and owner of Rowingcrazy.com. Petra lives and breathes rowing, she also has a passion for writing which lead her to start RowingCrazy.com to share her rowing experience and expertise with others.