You can easily find a great water rowing machine even if you are on a tight budget! Don't worry if you don't have a ton of money, there is a plethora of options that might fall in your budget.
While there are a lot of different types of rowing machines on the market, an air rower or a indoor rowing machine based on magnetic resistance might not give you as good of a workout as a rowing machine that relies on a water tank to create its resistance.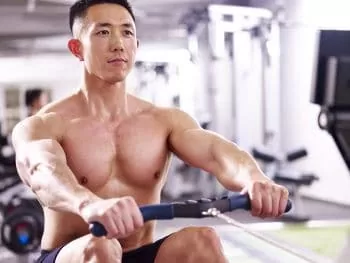 When you are choosing between the best water rowing machines consider which will help you get your heart rate elevated, as that's the goal of any good cardio workout. In general, you will find that rowing machines do that better when they have a water tank instead of using a magnetic rower or an air rower, since the latter two types tend to be easier and not get your heart rate pumping as much.
In a Hurry? Here are My Top 5 Picks:
In a rush and want to find the best economical water rowing machines for all budgets? Check out my top picks.
Our analysis of rowing machines is listed below in this article, where we have provided a comprehensive assessment of each machine.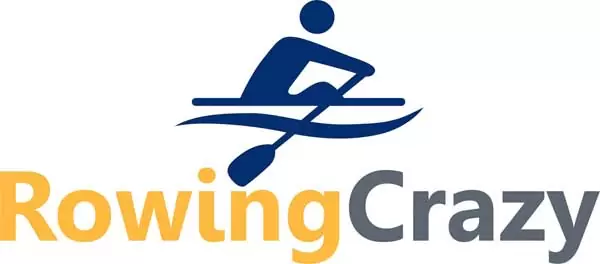 Whether you want to feel like you are rowing on the open water in an old fashioned boat or you want the latest and greatest in technology for your home gym, there is a rowing machine for everyone!
Click Here to Read My Full Review on Water Rowing Machines
Are Water Rowing Machines the Best?
For starters, when you are looking for the best home rowing machine for your home gym ( see our list of top water rowing machines ), take a look at some rowing machine reviews and a review of the pros and cons of the best indoor rowing machines.
1. Sunny Health Fitness SF RW5713 Obsidian Surge 500
The Sunny Health Fitness SF RW5713 Obsidian Surge 500, is a great way to get a low resistance workouts. This low-impact workout will make you feel like you are rowing on water.
Pros:
Water performance – this machine actually uses water resistance, and you control the speed of the fan blades and the levels of resistance, which controls the amount of water resistance used
Ergonomic – this water rower is safe to use and promotes indoor rowing that puts your joints in the right position, so you will not have excessive strain thanks to the padded seat and easily adjustable resistance features
Technology – the LCD monitor lets you easily track health metrics like heart rate, time distance, and calories burned, so you will have no trouble keeping track of your health
Easy to store – made from a lightweight steel frame, the wheels on this machine mean you can collapse it, and wheel it to an easy storage location in your home
Cons:
Max user weight capacity of 300 pounds – if you are a bit heavier than that, you might need to lose a few pounds before using this rowing machine
Some users have had problems with foot pedals breaking, but customer service is usually able to resolve the issues
Overall, if you are looking for a great rowing workout, this rowing machine from sunny health and fitness that uses actual water is a great choice!
Click Here to See All Our Quiet Rowing Machines – Shhh!
Best Rowing Machine with Water Resistance
2. MaxKare Water Rowing Machine
The Maxkare water rowing machine is another great choice in the market of water rowers. Use water to power your workout and feel like you are out rowing on open water. With an affordable price tag, you should be able to take this top rowing machine home today.
Pros:
LCD monitor, which tracks various metrics like strokes per minute
Comes with pulleys that make storage and transportation easy
Feels like you are really rowing on water not using a piece of fitness equipment
Easy mix up the amount of resistance, which comes in handy if you are wanting a light workout one day and a heavy one the next or if you are sharing the rower with someone in your home who is at a different strength level than you are
Cons:
Max Weight Capacity is only 264 pounds
Some users have had trouble with the LCD monitor, so you might want to ask customer service about that before purchasing
One of the best rowing machines on the market, these types of water rowers are great for elevating heart rate and using resistance levels to build strength. It also tracks calories burned, so for those with weight loss goals, this could be one of the best rowing workouts you can get.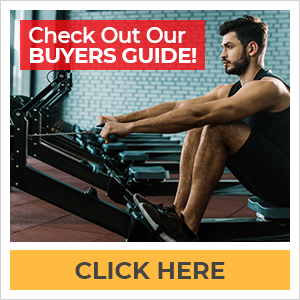 Water Rower with Anti Slip Foot Pedals
3. MARNUR Water Rowing Machine
Sometimes rowers can be tricky to use. If you have problems with your feet slipping off, look for a rowing machine like the Marnur Water Rowing Machine, which also uses a water resistance type to provide great resistance to your workout
Pros:
Easy to use – you can fill the tank with up to 18L of water for different levels of resistance
Anti-slip foot pedals help you workout without worrying about slipping
LCD display, which can actually be angled different ways depending on your height
This rowing machine holds a lot of water, which can be used to vary your resistance
Cons:
Can be difficult to assemble, but once assembled it is quite easy to use and maneuver
If you are looking for an authentic rowing experience, look no further. Safety should always come first when working out and you want to make sure your machine is equipped to be safe to use between having ergonomic features and pedals that ensure your feet stay attached while you are rowing.
If you want to see my full review on the best rowing machine that offers the most realistic water rowing experience – Click Here
A Machine with a Higher Weight Capacity
4. HouseFit Water Rower Rowing Machine
If you are using a water rowing machine with adjustable resistance to lose a few pounds, check out the HouseFit Water Rowing Machine, which is the best rower if you need to lose weight since it has a weight limit of up to 330 pounds. There is no shame if you are starting out on the heavy side, as a good rower is going to help you achieve your health goals and get you back in shape.
Pros:
Weight limit of 330 pounds
iPad and phone support
Uses a stainless steel slide rail for a smooth workout
The rowing machines are configured to be fully adjustable through 6 different levels of resistance
Cons
No LCD display, as you need to use your tablet instead, which can be ok if you are syncing all your health metrics to your iPad anyways
If you happen to weigh a few extra pounds, buying a water rowing machine to get in a workout used to be difficult. You can now buy this machine with confidence and watch the pounds fall off after a few good rowing sessions.
5. Sunny Health & Fitness Phantom Hydro – SF-RW5910
Overall, if you are looking for a brand that has good budget water rowers instead of the popular Concept2 model that is a little pricier, Sunny Health has a few different options.

You could also consider the Phantom Hydro Water Rower from Sunny Health, which is a high quality rowing machine with varying levels of resistance to give you the workout you need.
Pros:
Cons:
While the pedals are adjustable, it can be difficult to get the right adjustment based on height, which makes you want to not adjust them if you don't have to
As you can see, rowers can easily get in a good workout without even using an air rower or magnetic rowers, letting water be the primary source of your resistance levels, giving you an authentic feeling of rowing down your favorite river or reliving your glory days on the crew team in college.
Pros and Cons of a High-Quality Home Rowing Machine in your Home Gym
Why a rowing machine and not a treadmill or other piece of exercise equipment? When it's workout time, you want a magnetic rowing machine that can give you a high-intensity full-body workout at a reasonable price. If you want to lose weight, trying out one of the best water rowing machines with a lot of levels of magnetic resistance is the way to go (learn more here), since you can burn more calories by increasing resistance.
A good indoor rowing machine is one of the best ways you can get a full-body workout since it works out almost all muscle groups in your body from chest to back and arms to legs. Most machines come with an LCD display and a performance monitor that tracks all your health metrics like calories burned and heart rate.
There are not too many cons to a rowing machine. Some would argue they take up too much space, but a best water rowing machine like the sunny health fitness SF RW5713 is not only easy to assemble, but the steel frame is lightweight and easy to collapse and store away.
Rowing Machine Vs Treadmill – Click Here to See Who Won!
What to look for in a Rowing Machine?
Arguably the most important factor of a rowing machine is how much resistance can you get, since that determines how good your workout will be. Some other things to consider:
does it fold up for easy storage?
how big is the water tank?
did you decide on a water rower instead of a magnetic rower?
is air resistance important to you when you are rowing?
do you want a machine that comes with a heart rate monitor?
do you want to try out your water rower before you use it, or is ordering online ok with you?
what metrics, if any, does it keep track of while you are rowing?
are you looking to feel like you are rowing on the water or is something that feels a little more indoor ok with you?
When you are looking for the best water rower, you need to compare the one you like against the different rowing machines available today. What makes you like the one you found? It can't all come down to budget, as the rower you select needs to be something you will use. If you buy a rower just based on price, it might end up just taking space in your home because you never use it.
Are all Rowing Machines the same?
Yes and no, it's a bit complicated. The theory is the same and you work out the same muscle groups no matter which rower you select. But, rowing machines differ in that there are different sources of resistance, you'll need to choose between air, magnetic, and water resistance.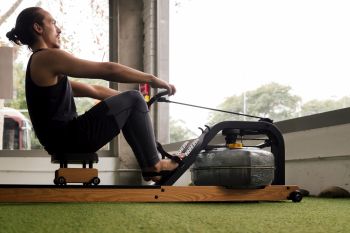 Water resistance is your best bet, as that type of rower will let you control the resistance levels the bet, meaning you can truly vary your workout when you use a water rower.
Pair Rowing with other Exercise
While a rowing machine is going to give you as much of a total body workout as any exercise can, it's still nice to vary your routine so you don't get bored. Consider adding some free weight exercises, core work, yoga, or even some outdoor activities that don't feel like exercise. Spend a weekend hiking or swimming in the ocean with friends and you won't even feel like you are burning calories, but you are.
Don't get caught up in thinking that you can only exercise with a rower. A good rowing machine happens to give you the best workout if you are limited to having only one piece of gym equipment. That said, it's best for your body to mix up your workouts periodically.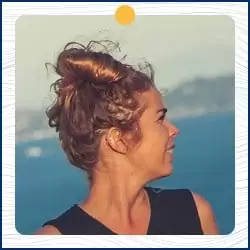 Written by Petra Amara – RowingCrazy.com
CEO & Founder of RowingCrazy, National Rower, Coxswain Womens Eight Team, Rowing Coach & Writer
Petra is a Mother of two and owner of Rowingcrazy.com. Petra lives and breathes rowing, she also has a passion for writing which lead her to start RowingCrazy.com to share her rowing experience and expertise with others.