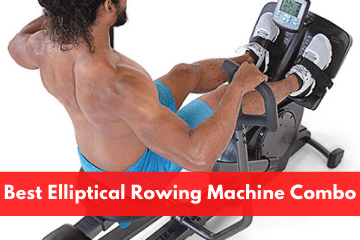 A rowing machine combo is a great piece of equipment for your home gym, as you can get a great low impact workout that focuses on both your upper body and lower body. Whether you're looking to burn calories for weight loss or to improve your overall fitness, an elliptical machine is a great purchase.

Rowing machines and elliptical trainers each offer unique fitness benefits, and fortunately, there are also a couple of machines on the market that combine the benefits of both rowing machines and elliptical trainers. Whether you're looking to tone your muscles or burn calories, these cardio machines are a great addition to your home gym.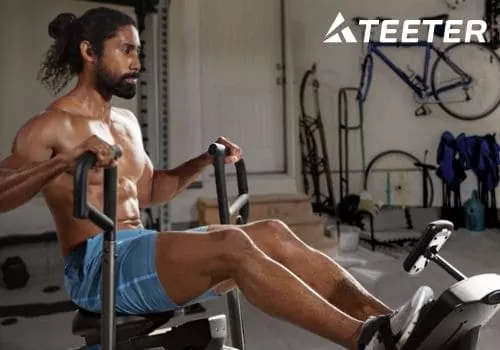 Which Gives a Better Workout, a Rowing Machine or Elliptical?
When comparing a rowing machine vs elliptical machine, consider what your overall fitness priorities are. Both are great workouts, but a recumbent rower might give you more of an upper-body workout whereas an elliptical machine might focus more on burning calories and an overall full-body workout.
In general, when using rowing machines, you can tone all of the key muscle groups in your body, as well as increase your overall health and stamina.
The best workout is when rowing machines are combined with elliptical machines. In these combo machines, you get the true full-body workout.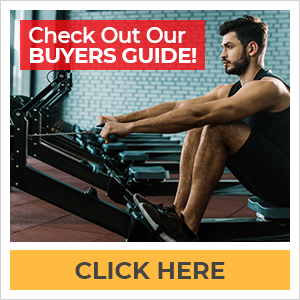 You experience a cardio burn from the elliptical aspect along with the muscle tone you get from using a rowing machine.
Here is a breakdown of some of the differences between these machines, so you can get a feel for the pros and cons of what you will be purchasing.
Click Here to See All Our Recumbent Bike Rowing Machine Combos!
Rowing Machine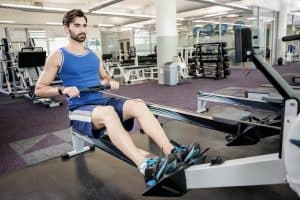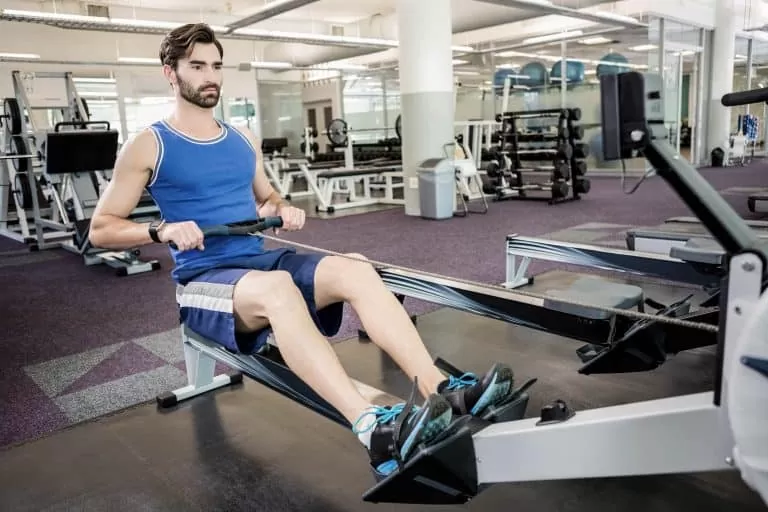 Pros:
The rowing machine works what muscles you want to be worked, like the muscles in your lower legs – calves, glutes, hamstrings, etc
Chest and arms also get a great workout
The cardio rowing machines vs elliptical trainers are better at circulating blood. If you're looking to improve circulation, a rowing machine is a great option
Saves joints from pounding on the pavement and wearing out like on a treadmill
Improves strength and muscle definition
Cons:
A bit harder to get a cardio workout than with an elliptical
Elliptical Trainer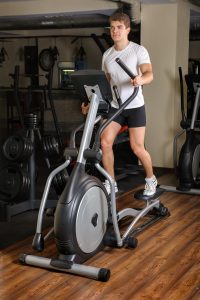 Pros:
Full body workout – exercise your muscles and your heart and lungs
Burns a lot of calories
Great cardio workout like running on a treadmill without the injuries to knees and hips that occur with wear and tear use on a treadmill
Cons:
Not great for strength training and building muscle – better for cardio needs
Combination Elliptical Rowing Machine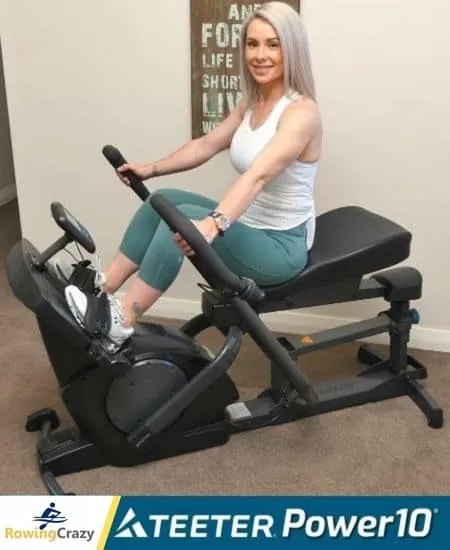 Rowing machines combined with elliptical trainers are the top of the class as far as cardio equipment. The best fitness workout comes from these machines, as you can exercise just about every muscle while getting a cardio workout and building strength. The next closest comparison for a cardio workout is a treadmill, but those can do more harm than good.
Even little-used muscles that you forgot all about will be worked out by combination rowing machines and elliptical trainers. A machine like this also lets you work out at high intensity while avoiding an injury you commonly see on treadmills – stress fractures and other overuse injuries of the legs.
The best question to ask is – why buy a cardio machine like a treadmill that is limited in its benefits when you can get a combination machine that will work out just about every muscle group in your body?
The Best Elliptical Rowing Machine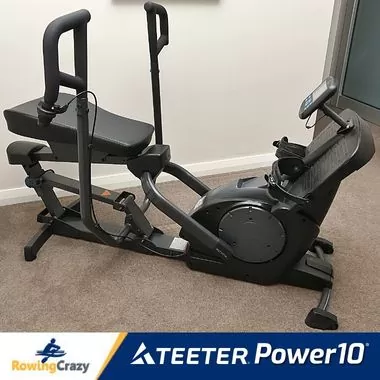 There is a clear winner when it comes to choosing the best elliptical rower. Consider the Teeter Power10 elliptical trainer machine. This rowing machine works which muscles you need it to – all of them! Take a look at just some of its features – mainly why you no longer have to think in terms of rowing machine vs elliptical machine, now you can have it all!
Watch our full video by experienced Rower Rachael Taylor:
This elliptical machine actually works by traveling in two directions, which means different muscle groups work when pushing the machine vs pulling the machine. This helps to burn more calories and also works to define your muscles, making a workout on this elliptical machine more effective than just about any other cardio machine.
This rowing machine works your entire body, especially the lower part but not neglecting the upper body, and burns calories while also protecting your joints. Your knees and hips will not take the pounding that they do when you're running on a regular treadmill. This works more as a low rowing machine than it does like a treadmill.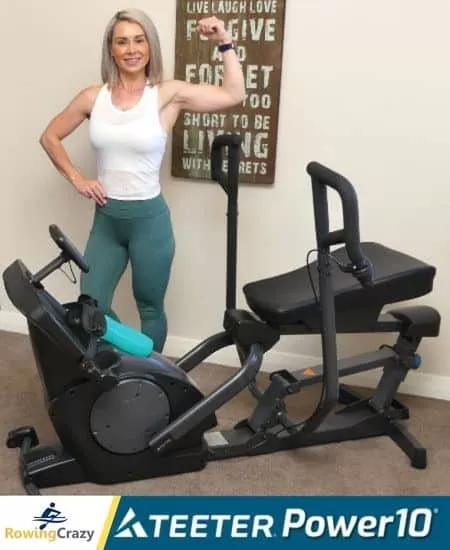 In reality, if you're looking for a combination elliptical rowing machine, there is one clear winner. This model from Teeter Power10 offers everything you could ever want in a rower.
There is no better workout to be had in a home cardio machine than what you can get from this machine. It is important you select a machine that can work out your legs, arms, and every joint in between, as well as your cardiovascular system.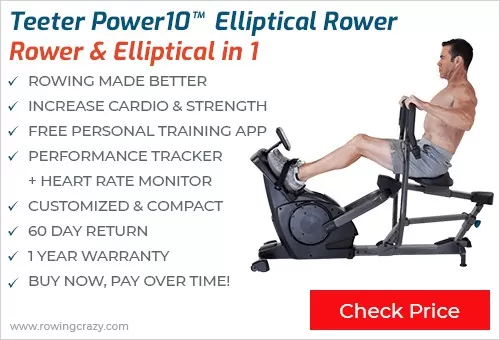 Consider this Elliptical Combo Machine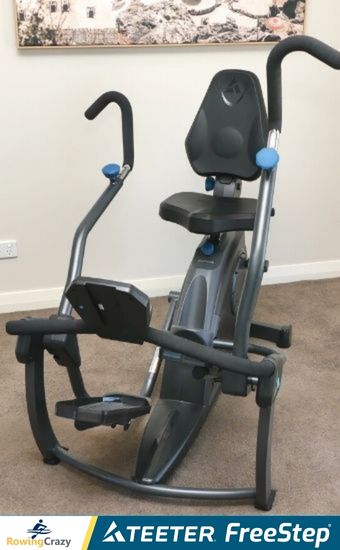 FreeStep also offers a good elliptical trainer – they have two options to choose from. While the elliptical trainers from FreeStep are not rowers, these machines do offer a similar arm workout as a rower, making them a great alternative, since you do get the cardio workout you would with a rowing machine.
Once again, these rowing machines help you decide easily when debating a rowing machine vs elliptical machine. When you can get a recumbent rowing machine that also works like an elliptical, it is clear you should go for the machine that does it all.
There are two great elliptical trainers offered by FreeStep, and here is what they both offer:
Dual Power Motion
Quiet operation – easily listen to music or carry on a conversation
Variable magnetic resistance – easily control how much work your body needs to do and how many calories you want to burn
Large console – easily track your metrics, speed, calories, etc.
Coaching and support – their customer service team will help you with setting up your machine and they will provide you with an exercise guide that you can use to motivate you
More Benefits from Rowers and Elliptical Trainers
When considering a rowing machine vs an elliptical machine, remember that with a combination rowing machine, you're sure to burn calories, tone muscles, and increase your physical fitness. Using a rowing or elliptical machine means that you're getting a great cardio workout without putting the pressure on your joints that comes with treadmills and other exercise machines.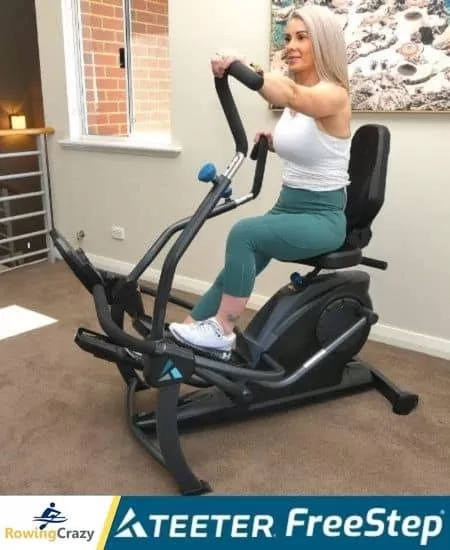 Research has shown that rowers and elliptical machines lead the pack when it comes to the best machines for a cardio workout. Vs. treadmills, they easily win since treadmills are known to cause shin splints or even worse injuries like stress fractures. While injuries are not impossible on a rower or elliptical, they are less likely because the machines run in a smooth motion, don't require you to lift up and put down your feet step after step, which can cause a repetitive motion injury.
In general, total body cardio workouts improve a lot of different aspects of your health:
Improved circulation reduces the risk of heart problems
Increased strength helps fight off osteoporosis and arthritis
Keeping your weight in a healthy range makes you less of a risk for illnesses like diabetes
To Learn More: Click Here
Frequently Asked Questions
1. Which gives a better workout rowing machine or elliptical?
Working out on rowing machines can help you burn as much as 800 calories per hour, depending on how intense and how long you do your workouts. In comparison, an elliptical trainer comes very close at an average of 700 calories per hour, so it's a tight contest. Ellipticals work out your lower body, and if the model you use have movable handlebars, then you also get to exercise your arms and upper body. On the other hand, rowing machines generally result in a better workout since it engages 86% of the muscles in your body.
2. Can an elliptical rowing machine help lose weight?
Yes, most definitely. With a combination elliptical trainer and rowing machine, you get the benefits of both fitness machines in one equipment. As long as you pair your regimen with a nutritious but low-calorie diet, ensuring that you burn more calories than you take in, then your workouts will translate into weight loss.
3. What muscles does an elliptical rowing machine combo work?
Since it's practically a rowing machine, a combo also works all major muscle groups in the body, including your quads, glutes, hamstrings, calves, biceps, delts, lats, traps, rhomboids, core, spinal erectors, and various stabilizing muscles. With a traditional rower, at least 60% of your workout is powered by your legs and lower body muscles and 40% by your upper body. With the unique bidirectional resistance offered by the Power10 combo elliptical-rower, you increase the benefit to your upper body and get to target specific muscles while alternately recovering other groups.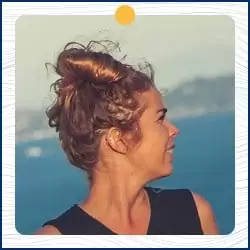 Written by Petra Amara – RowingCrazy.com
CEO & Founder of RowingCrazy, National Rower, Coxswain Womens Eight Team, Rowing Coach & Writer
Petra is a Mother of two and owner of Rowingcrazy.com. Petra lives and breathes rowing, she also has a passion for writing which lead her to start RowingCrazy.com to share her rowing experience and expertise with others.