Back pain is the worst! It's a catch-22, where the right exercise can help relieve your pain, but it might hurt too much to exercise.
But first things first. If your back hurts, you need to see a doctor. Whether the pain is caused by a poor posture, lack of exercise or too much of it, or an accident or injury, your physician will be the right person to assess your situation.
If exercising is recommended, that's when you proceed to look for the best rowing machine for your back pain.
| Our Top Picks | Rower | Price |
| --- | --- | --- |
| Teeter Power 10 Elliptical Rower | | |
| Avari 150-335 Conversion II | | |
| Stamina Conversion II | | |
| Teeter Fitspine Inversion Table | | |
For starters, we will look at recumbent bike rowers like those from Stamina and Avari, and the elliptical rower from Teeter.
But I'm clearly jumping ahead. Let's get some questions and confusions out of the way first before we pick out the best rowing machine for you.
Is Rowing Machine Good for Back Muscles?
Rowing strengthens your core and back muscles, among other major muscle groups in your body. That's Fact #1.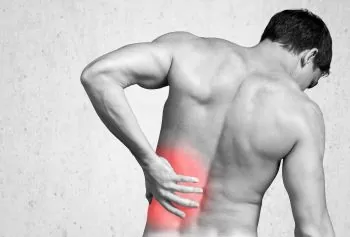 So, yes, there's no doubt about it, rowing is good for your back.
Will rowing help resolve an already painful back? Like I said earlier, that should be up to your physician to determine.
The good news is – strengthening your core and back muscles can prevent and ease back pains. That's Fact #2. So once your doctor gives you the go signal to start on a regimen, rowing should be on the top of your list.
Whenever you're starting a new workout at home, take your time to perfect your form and stroke (see our top rowing machine back workouts by our expert rower Max). This will prevent any injury and ensure that you get the full benefit of your workout.
It's important not to rush. Instead, you should enjoy the experience. Always make sure that you use all the correct muscles from your back, shoulder, chest, arms, core, hips, and legs. Once you get the basic movements right, you may start trying new routines until you find what works best for you. Side Note: If you are looking for the most popular rower that everyone is talking about be sure to ready my full article on the Hydrow Rowing Machine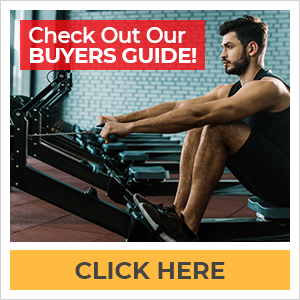 Can Indoor Rowers Save Your Back?
Aside from workouts, the way you perform your daily activities also has a lot to do with lower back pains. For instance, sitting hunched over your computer for long hours strains your back. It's important to check on your posture every now and then and vary your position and movement every half an hour or so.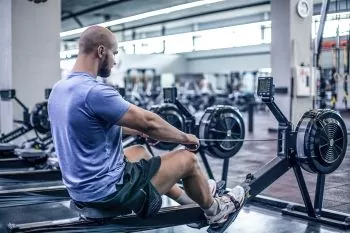 If you have a rowing machine at your disposal, you may want to make time to incorporate rowing into your daily schedule. It's a good way to introduce low impact movement to your body and take some pressure off your spine.
Do Rowing Machines Ease Lower Back Pain?
Well, a rowing machine does many things. It is easy on your lower back, so it relieves muscle soreness without causing injuries to your joints. It's also great for your posture and flexibility which help a lot in easing pain.
So let's begin looking for the best rowing machine for you.
Teeter Power 10 Elliptical Rower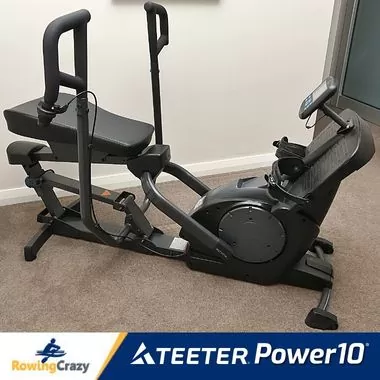 Teeter Power 10 rowing machine helps with back pain while providing the right amount of exercise. It has a unique character that alternately engages certain muscle groups while allowing other muscles to recover. This workout effectively distributes exertion, prevents muscle fatigue, and eases strain on your back.
It has the following features and benefits:
Weight capacity is 350lb – no worries even if you're on the heavy side.
Magnetic resistance – works well for customizing your workouts to your objective, whether it's to feel your muscle burn, torch more calories, or build strength and stamina.
Performance monitor – with this digital device, it will be easier to track your workout and health data, including calories, distance, heart rate, strokes/min, and time.
Personal training app – the rower comes with this app, so getting fitness classes, whether beginner or advanced, will be at no cost to you.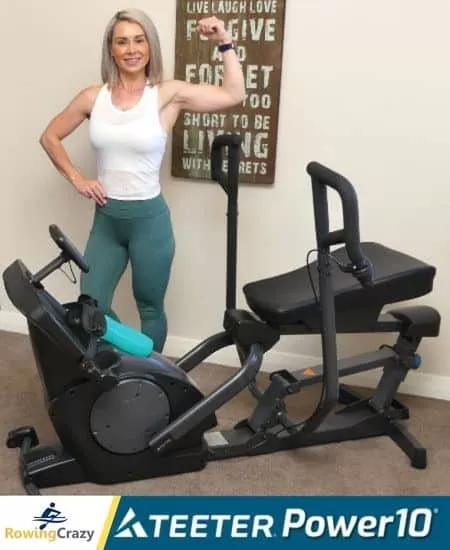 On the other hand, if you get recumbent rowers, they have an added practical benefit. They're a two-in-one bundle, so you get twice the value for your money and double the use of your space at home. Want to learn more read my full Teeter Power 10 Review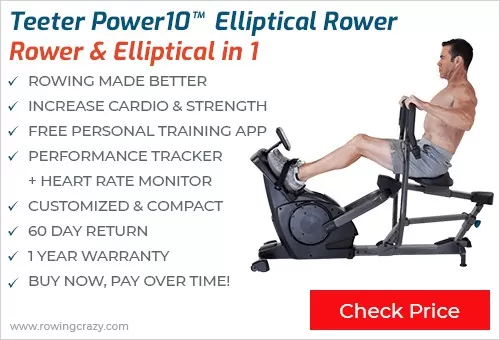 The next two machines are of this type. Here they go.
Avari 150-335 Conversion II
Let's see what the Avari Conversion II features.
Magnetic resistance – with this type of resistance, you will enjoy a smooth, quiet workout with 8 levels of intensity.
2-in-1 function – it's a rower and recumbent bike in one, so that's double the fun. A recumbent bike is gentler on your back than a traditional bike. Switching to either configuration is easy.
Monitor – tracks your metrics, like calories burned, heart rate, speed, distance, and time.
Comfortably padded and ergonomically designed seat and back support – definitely what you need to relieve strain on your spine.
Durable construction – steel frame to last a long time.
Stamina Conversion II
The Stamina Conversion II is another recumbent bike rower, so let's see how it compares with the Avari.
Key features and benefits:
Magnetic resistance – like the Teeter and Avari, it operates smoothly and quietly. If you live in a small house, noise will not be an issue and to learn more read our list of the best quiet rowing machines
2-in-1 plus more functions – the bike and rower combo makes this a practical buy. But that's not all. You can also use it to perform bicep and forearm curls, leg press, and triceps kickbacks.
Large LCD/monitor – for tracking your metrics. Sensors are built on the handle to measure heartbeat/min.
Steel construction
Weight capacity: 250lb
There's another equipment that I use personally. Well, it's not a rowing machine; it's an inversion table. Using both machines expands the range of your workout and can even prevent back pain from occurring in the first place. Your body will grow accustomed to the movement with both exercises, and keep back pains at bay, whether it's lower back or upper back pain. Side Note: If you are on a budget be sure to see our list of best rowers under $500
Teeter Fitspine Inversion Table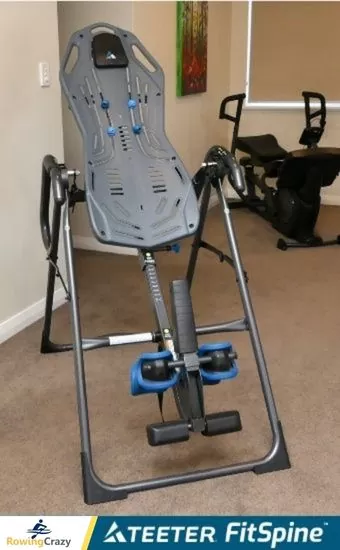 Teeter Fitspine is not a rowing machine or recumbent bike rower, but I have included it here because it is a device that relieves pain by reducing pressure. To ensure that it is safe to use, it is FDA-registered and UL-certified. It comes with a 5-year full warranty. Its heavy-gauge steel build can handle up to 300 lb of weight. I personally use this for 3-5 minutes daily and the results are amazing!
Why Does My Back Hurt on the Rowing Machine?
Here are some possible reasons why you may experience back pains after rowing. It could be a sign that you are –
overdoing it
going too fast
not doing it correctly
If performed correctly, a good rowing workout could provide a low impact, full body, full motion exercise. It is proven safe and is even recommended for people recovering from injuries.
So, Can Rowing Cause Back Pain?
As I have stated above, rowing should not be the cause of your back pains unless you have a preexisting back condition or are doing your routines the wrong way. You may want to read our article on how to row properly to improve your rowing technique and know how to prevent back pains.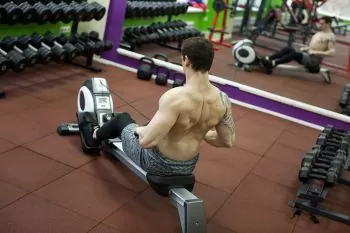 Still, if you think that your pains came about after rowing, here's what you should do.
Assess how you're performing your routines. If possible, have your coach or a friend observe how you do the catch, drive, finish, and recovery.
Consult a physician.
Consider using recumbent bike and rowing machines, like this one from Teeter.
Which Types of Exercises Can Cause Low Back Pain?
Certain types of workout and gym equipment are more likely to cause lower back pain than others, but don't let pain drive you away from your regimen. Lifting heavy weights to beat your personal powerlifting record can easily result in injuries and back pains. This type of high-impact exercise might help with strengthening but will do you no good if you push yourself too hard or rush to it unprepared.
On the other hand, rowing machines promote free movement that strengthens your arms, legs, hips, core, and low back without the strain to your joints. You can even add new workouts that prevent back pain and injury. Side Note: Want to know what rower does Crossfit use they have learnt how to strengthen their backs to prevent injury!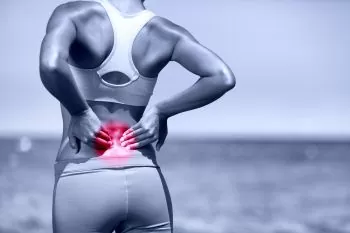 Should You Be Rowing or Resting?
While your body might crave rest when hurt, it's important that you focus on keeping up your movements and exercises. Instead of resting continuously for long hours, day in and day out, why not try some light rowing and strength training exercises? Not sure what strength training to do – this article Strength Training for Rowing explains everything in all full detail.
A good balance of rest and training will slowly strengthen your back and core and help you get moving again.
Always start routines with the proper form, and execute strokes correctly each time – from the catch to the drive and the finish.
Wrap Up
As you can see, there are several great rowing machines to use for preventing back pain. The Avari and Stamina rowers offer multiple benefits, and their dual functions will have avid fans, no doubt.
However, they're no match to Teeter Power 10's unique quality, which easily makes it our first and top pick. What makes it amazing is how it spreads out physical exertion and allows the muscles to alternately work and recover.
On the other hand, if you're already in pain, consider using Teeter Fitspine inversion table to decompress your spine.
I hope this article has helped you understand your back problem better and find the ideal indoor rower to help you resolve it.