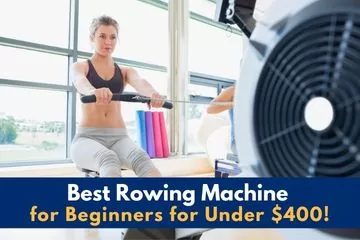 It's never too late to start working out. Whether you're a youngster or an adult, the best time to start is now! The gym can sometimes be an intimidating place. Other times, it can be boring—especially if all you've done are workouts on the stationary bike and the treadmill.
There could be some machines that you've been missing out on. If you haven't been on a rowing machine before, then you're missing out on the best workout there is. For starters, you'll have to find the best rower for beginners. Your local gym will most likely have one for novices like you. You may also buy one for home use. This way you can do your workout any time you like.
In a Hurry? Here is Our Top 3 Picks:
Looking for the best home rowing machine for beginners but don't have time to read the whole article? Check out my top recommendations.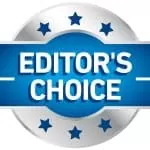 You can read my full breakdown and review on all our recommended rower further down in this article.
Our Top Pick Best Home Rowers For Beginners
We have compiled a list of three indoor rowers that are ideal for novice rowers. These rowers have been tried and tested and have met all of our strict requirements to suit beginners. Keep coming back and reading our articles as we update our finding regularly!
# 1. Sunny Health & Fitness Obsidian SF-RW5713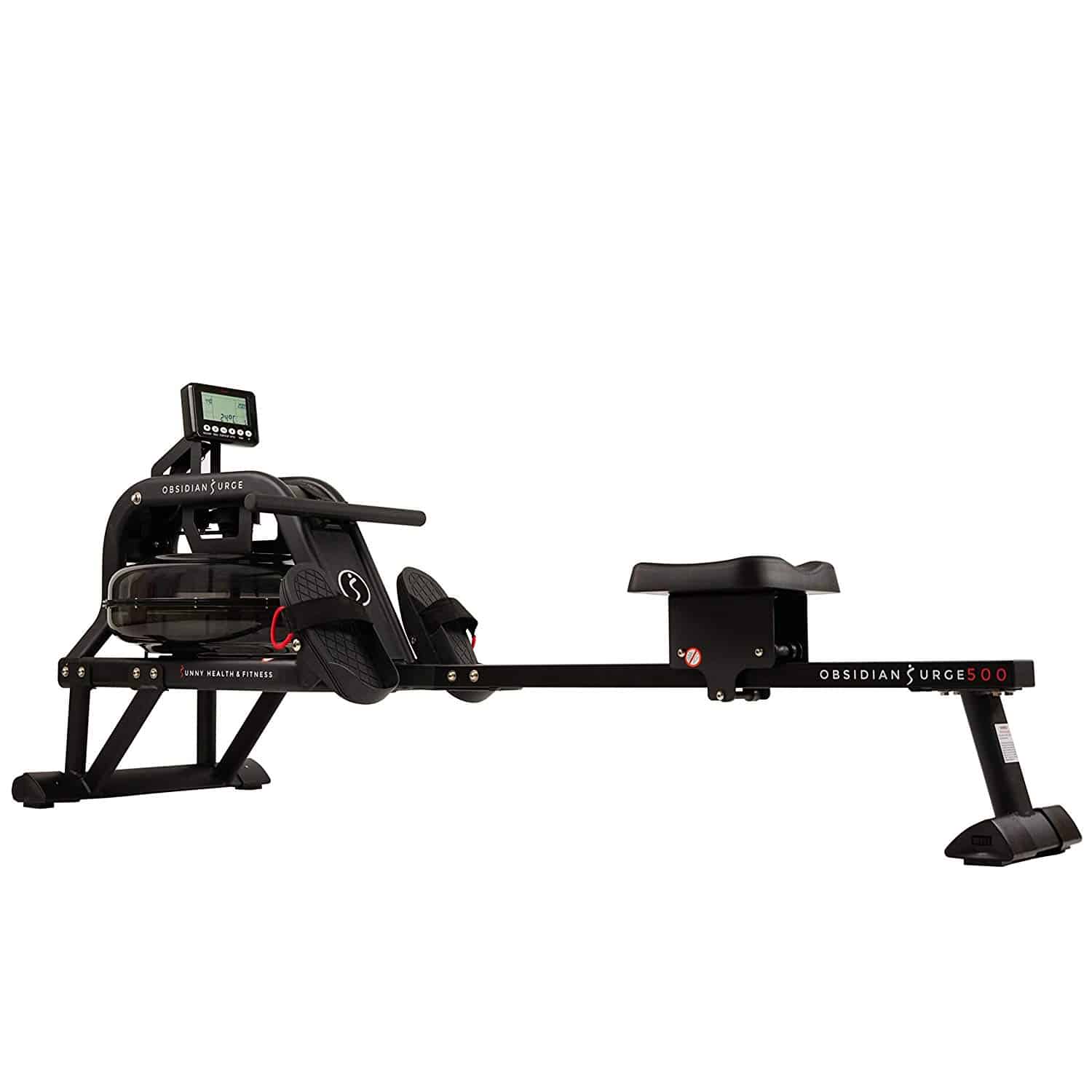 This Sunny rowing machine has all the qualities of a great workout tool that will make every exercise a challenging and fascinating experience for you.
Resistance
You get unlimited resistance from the flywheel mechanism inside SF-RW5713's water tank. The heavy-duty paddles don't only simulate the variable resistance of outdoor rowing, but they also produce the lapping sounds of water. If you want stronger resistance, the secret is to row harder. For this reason, the resistance in water rowers is called variable resistance. If you want a heavier feel with each stroke, fill the tank with more water. That's how water rowers work in essence.
Monitor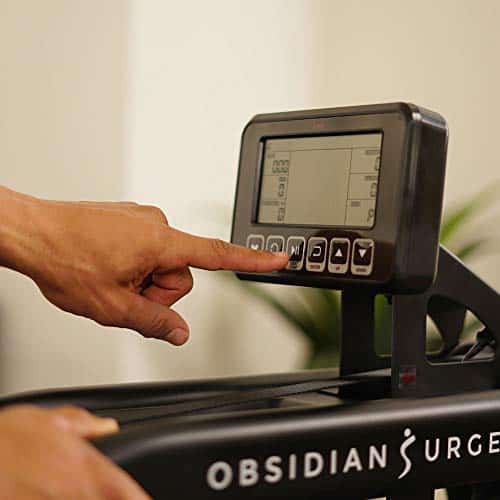 Sunny rowing machine uses an R2 fitness meter with LCD to accurately track your workout's total time, total strokes, room temperature, split time, distance, SPM, heart rate, and calories. You may use R2's preprogrammed workouts or use it to tailor one for you. To add a bit of excitement to your workout, it also features a race where you can compete with a digital boat.
Design & Build
Most water rowers are made of wood, but this Sunny rowing machine is made of lightweight, high-grade steel. What you get is a streamlined build that's sturdy and durable without the extra weight or bulk. The paddles inside the polycarbonate tank are heavy-duty and made of non-corrosive hydro steel blades. The tear-resistant mesh belt is designed for vigorous pulling, so it won't break on you.
Capacity
The machine supports up to 250 pounds of weight. Its 49-inch slide rail will accommodate even the tallest users. While we're sure that SF-RW5713 will make a very good machine for any novice rower, it doesn't look like you'll outgrow it any time soon.
Portability & Storage
With high-density rubber wheels out front that leave no marks, moving it from one corner to another is a breeze. It stores upright and can be quite tall, but otherwise, its storage footprint is small, and is a great option for a portable home rowing machine.
Ease of Use & User Comfort
Beginners will find this piece of equipment quite easy to learn and a pleasure to work out on. Maintenance is simple, too. You will need to add purification tablets to the water in the tank every once in a while, but that's about it. Some users find the manual adjustment of water levels—filling and siphoning off water from the tank—too cumbersome. High-end models have done away with this tedious step and use knobs instead. If you're not ready to shell out thrice the price of SF-RW5713, however, then there's no cause to complain.
For concerns on comfort, the handlebars have sweat-resistant grips. The seat is foam-padded and very generously sized. It's also 17" off the ground, several inches higher than most rowers. The footplates are textured and have Velcro straps to prevent slipping.
#2. Velocity Exercise Magnetic Rower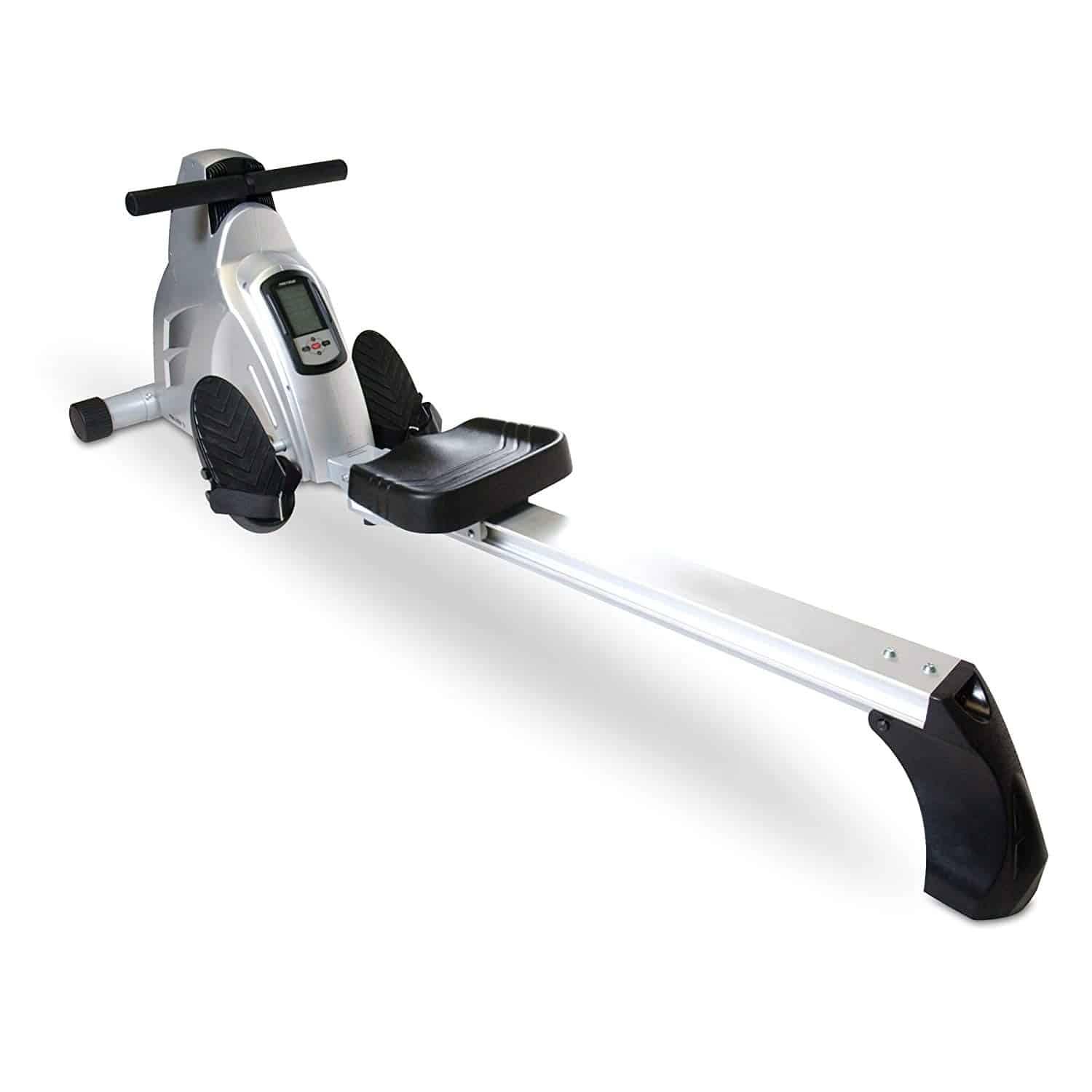 Variable resistance is fine—you can increase or decrease it on the fly without the need of turning knobs. The downside though is that you'll need to work hard to create strong resistance. Beginners don't usually like that. What about you? If you prefer adjustable resistance levels, then Velocity Exercise's CHR-2001 magnetic rower could be what you're looking for.
Resistance
This indoor rower uses a magnetic braking system which it calls Drum Magnetic Control for resistance that's easily adjustable, smooth, and very quiet. CHR-2001 has eight levels you can adjust to using the up and down buttons in the built-in monitor.
Monitor
This beginner's rower features a 5-button multi-function fitness monitor to keep track of workout metrics. It will read your distance, time, count, SPM, watts, calories burned, and pulse. Viewing is easy with its back-lit display and convenient location between the footplates.
12 Workout Programs
You can access 12 workout programs using this fitness monitor. The programs include six preset, one target heart rate, one manual, and four customized workouts. It has a built-in receiver for detecting your heart rate. A heart-rate monitoring belt also comes with the package.
There's a downside to this, though. Since the monitor controls resistance and all, when it malfunctions, everything else won't work.
Design & Build
The frame of CHR-2001 is constructed of durable and lightweight aluminum. The seat rail is made of anodized aluminum supported by rectangular tubing for added strength. Its beam is longer than most models. However, the footplates are almost directly underneath the handlebars' return position. This can be restricting for users with long arms because they may not be able to fully extend their arms forward. If you have long upper limbs, you may not have the full range of motion that you expect from this rower.
Capacity
Its maximum weight capacity is 275 pounds. The rail has a travel length of 40" so it should work for people with an inseam of up to 40".
Portability & Storage
Its compact form is perfect for tight spaces or smaller areas at home. It folds up in a breeze and stores neatly.
Ease of Use & User Comfort
It won't take beginners half an hour to familiarize themselves with this ergometer as long as they know the correct rowing motions. CHR-2001 has non-slip fit-all footrests with Velcro straps. The footrests pivot to match your feet's natural pivoting motion when pushing. The rowing handlebar and padded saddle are also made from high-quality materials for durability and comfort.
#3. Stamina ATS Air Rower 1399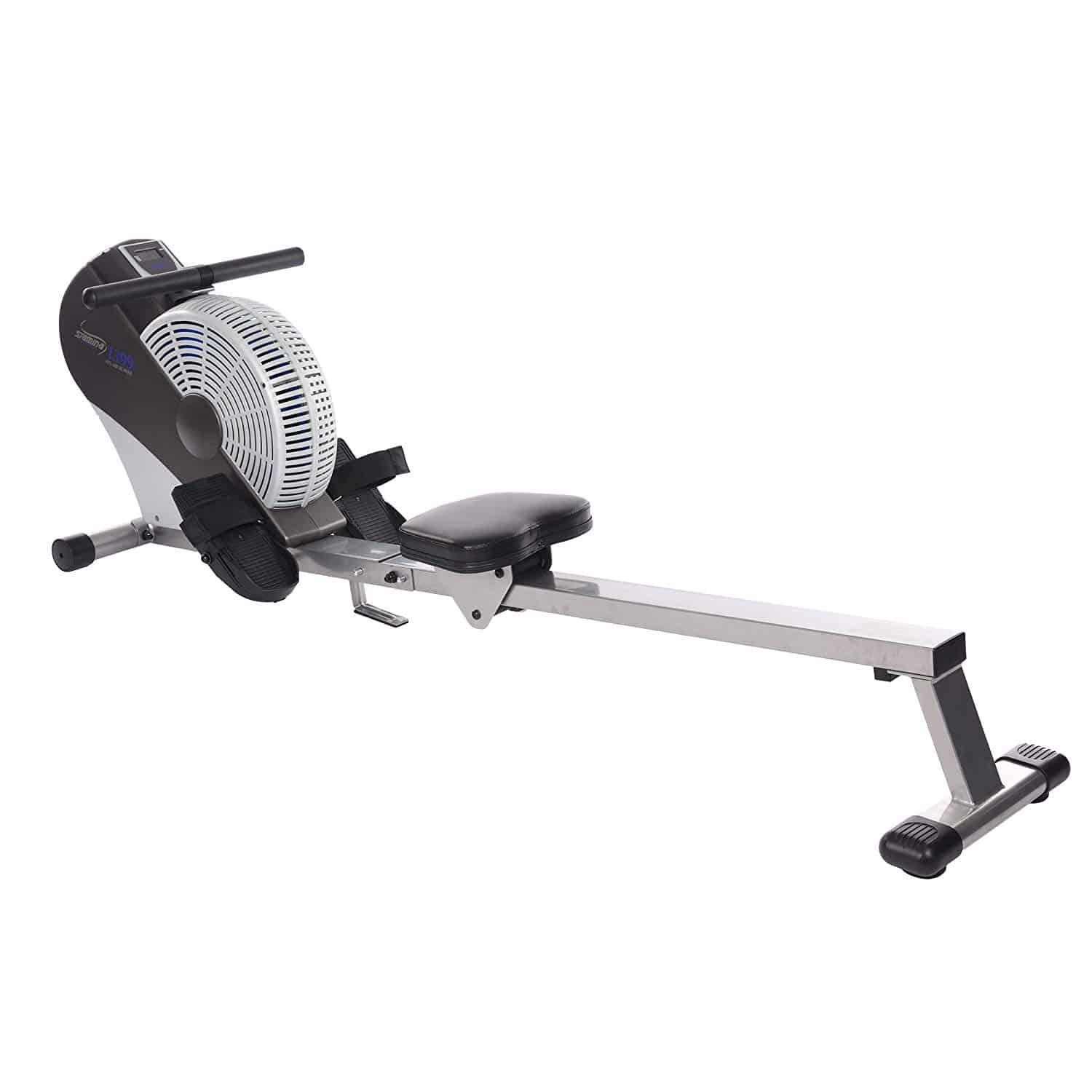 Nothing seems to beat an air rower when it comes to the variability of resistance. The first commercial indoor rowers were of this type. If you're serious about indoor rowing, you must not miss the experience of rowing on air-resistance rower especially since you're a beginner. You will also find out in other articles on this website that Olympic rowers do their off-season training on high-end air rowers. Stamina ATS 35-1399 is far from being a high-end model, but it's one of the best machines for beginner rowers.
Resistance
Like water rowers, the resistance of 1399 is what we call variable. The faster you row, the stronger the resistance you get. Conversely, the slower you row, the weaker resistance you get. This is variable resistance at work – no buttons to press or knobs to turn to change resistance settings. Whether you intend to compete in the future or just shed some weight, air rowers are the way to go.
Monitor
1399's monitor is possibly one of the most basic of erg trackers we've seen. It has a small readout on speed, distance, time, and calories burned. The display is small, showing only two of your workout data at a time. At this price point, you can't expect advanced monitors.
Design & Build
The frame is made of high-grade steel that supports an inclined, over-sized rail. The rail's slope provides more opportunity to work out your core and legs. A sturdy nylon pull spins the flywheel. Some users prefer a chain pull, but this nylon strap is as strong as it can get. It also reduces the noise somehow. Air rowers are known as the noisiest type, so having to pull less-noisy nylon is a good thing. Still, this is a noisy indoor rower, make no mistake about that.
Capacity
Maximum user weight is 250 pounds and maximum inseam is 38". Unlike the restricted forward motion in CHR-2001, Stamina's ATS 1399 has no issues about that. The return position of the handlebar is way to the front of the footplates.
Portability & Storage
It folds pretty small and has wheels for rolling to a corner or a storage closet. Folded, it's only 48″ long,18″ wide, and 28″ tall.
Ease of Use & User Comfort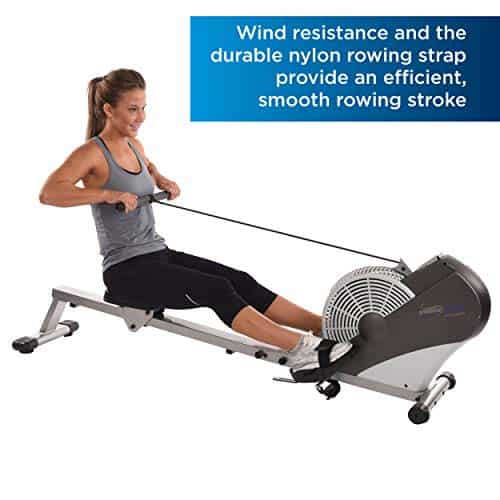 We find the upholstered seat sturdy and comfortable. It glides smoothly. The rail's incline bothers some users, but that's part of the design. It increases the work that you'll need to do, but that's what workout is all about, so we don't think it's fair to remove a star for that. The texture of the hand grips adds to user comfort. The footrests are over-sized and nylon straps keep feet steady throughout the workout.
Conclusion
When buying a beginner's machine you mustn't consider only the ease of use that it affords a beginner, but also the more long-term qualities that it offers. Consider resistance type, durability, the usability of the monitor, and overall quality. Each type of resistance mechanism will provide you with a different rowing experience. For this, we can't understate the importance of knowing all the types and how they differ from each other.
Frequently Asked Questions
1. How long should a beginner row on a rowing machine?
A beginner can row for as short as 5 to 15 minutes, exclusive of the warm up and cool down—each at least 5 minutes long. The exact workout program you do will depend on your fitness goals and current health condition. The more important thing for beginners is not workout speed or duration but correct rowing form and technique. You should learn the proper way of performing a rowing stroke and engaging the correct muscles for each phase of a stroke. Only when you've mastered the basics should you be concerned about speed, intensity, and duration.
2. How long do you need to use a rowing machine to see results?
You will notice weight loss in as short as two weeks to a month. After a week of mastering your stroke and form, you can start focusing more on your intensity and duration. If you do intense routines for 20 minutes five to six times a week, you will start shedding at least 1 pound a week, assuming that you burn 3,500 calories a week in your rowing workouts. Your current weight and food intake per day are contributory factors, so rowing should go hand in hand with a weight loss diet. The idea is to create a calorie deficit—that is, burn more calories than you take in.
3. Can you get in shape just by rowing?
Yes, rowing is a full-body cardio workout that involves more than 86% of the muscles in your body. The more muscles you work out, the healthier you will be and the faster you get to your goals. After you've burned those flabby layers, your muscles will grow bigger and become more toned as you increase the intensity of your workouts and introduce more challenge to your routine. However, if by 'shaping up' you mean bulking up, you should add weightlifting to your workout and refer to a nutritionist or health coach for a high-protein diet.
4. Is 15 minutes rowing enough for beginners?
If you're learning how to row for the first time, it's more important to focus on the correct form and technique. Also, you should ease into rowing, especially if you have health conditions or your body is not used to working out. You don't want to injure yourself due to an incorrectly performed rowing stroke. So, yes, 15 minutes should be enough for a beginner, but that shouldn't stay that way for long. As soon as you know the basics, work on hitting the optimal intensity and duration needed to attain your goals.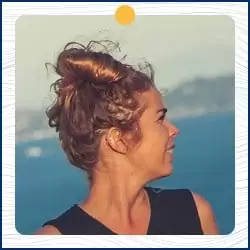 Written by Petra Amara – RowingCrazy.com
CEO & Founder of RowingCrazy, National Rower, Coxswain Womens Eight Team, Rowing Coach & Writer
Petra is a Mother of two and owner of Rowingcrazy.com. Petra lives and breathes rowing, she also has a passion for writing which lead her to start RowingCrazy.com to share her rowing experience and expertise with others.