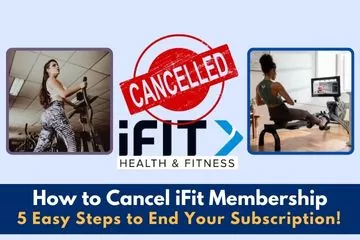 Hi friends! I'm Petra, and today I want to address something that is near and dear to my heart- iFit. I also want to answer the question at the back of most people's minds, "How do I cancel my iFit membership?"
Cancelling your iFit subscription involves signing in to your iFit account, choosing My Membership Plan from the menu, opting for End Membership with a few clicks, and giving your reason for your membership cancellation.
For a more detailed answer, please refer to the 5-step process explained below.
Can You Cancel iFit at Any Time?
Yes, you can cancel your iFit subscription any time. If, for any reason, you decide to discontinue your iFit subscription beyond the trial period, make sure to cancel before the expiration date.
Even with paid subscriptions, it's still easy to cancel iFit membership. However, refunds are another matter. I'll talk more about refunds below.
If you opt to discontinue your subscription, make sure to cancel your iFIT monthly membership prior to the last calendar day of the month. Otherwise, your plan will extend to the ensuing month and charge your credit or debit card for that month.
I've talked about iFit before, how to join, what it has, etc., but if you're like me, you now shy away from these "free trial" options or joining anything online because it can be such a pain in the behind to cancel! What about iFit?
Is It Hard to Cancel iFit Membership?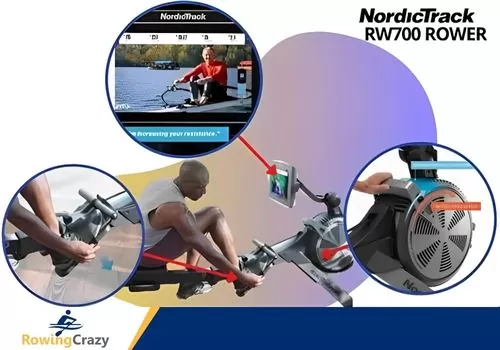 No, not at all! It's not difficult to cancel iFit membership. All you need to do is to go to the iFit website and follow 5 easy steps that I'm going to spell out for you.
If you've thought about giving iFit a try but held off because you are afraid of the cancellation process, I totally understand.
Ready? Bookmark this page because I know you are going to want to try iFit after this, and if you need to cancel, you'll want to find this article again quickly.
5 Easy Steps to Cancel Your iFit Subscription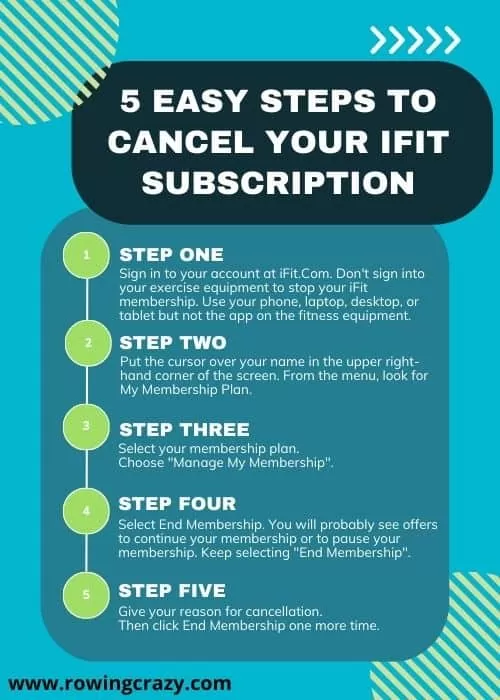 Follow the 5 easy steps below to cancel your iFit membership after your free trial.
Step One
Sign in to your account at iFit.Com. Don't sign into your exercise equipment to stop your iFit membership. Use your phone, laptop, desktop, or tablet but not the app on the fitness equipment.
Step Two
Put the cursor over your name in the upper right-hand corner of the screen. From the menu, look for My Membership Plan.
Step Three
Select your membership plan. Choose "Manage My Membership".
Step Four
Select End Membership. You will probably see offers to continue your membership or to pause your membership. Keep selecting "End Membership".
Step Five
Give your reason for cancellation. Then click End Membership one more time.
That's it!
It's really just a few dozen clicks and you're done!
I Only Have the App on My Phone. How Do I Cancel?
You can also cancel your iFit membership using your smart phone if you purchased iFit using the app.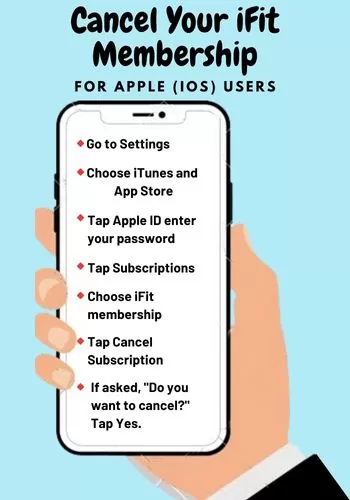 For Apple (IOS) Users:
Go to Settings
Choose iTunes and App Store
Tap Apple ID- enter your password
Tap Subscriptions
Choose iFit membership
Tap Cancel Subscription
If asked, "Do you want to cancel?" Tap Yes.
That's it! Easy as can be!
For Android Users:
Open Google Play Store
Tap Menu
Tap Subscriptions
Select iFit membership
Tap Cancel Subscription
It doesn't get much easier than that!
Can I Cancel iFit and Get a Refund?
Yes, you can, but let me explain something first.
Their policy is very clear, you can cancel your iFit membership any time, but they will only make refunds subject to their policy which states that:
Yearly membership subscription payments may be refunded if canceled within 30 days of purchase.
Monthly membership subscriptions paid are non-refundable.
In short:
If you signed up for a monthly plan, whether it's the family monthly plan or a single monthly plan, you can cancel your iFit membership within 30 days of purchase. You will not get a refund, but you will not pay a single dime more.
If you have the annual plan and decide to discontinue, make sure to cancel within the first 30 days of purchase so you can get a refund. Otherwise, they won't refund you.
The silver lining there is that if you paid for an annual plan and decided to cancel months later, you can still enjoy the iFit membership for the remaining time of the subscription. For example, you started your annual family plan in January and canceled your subscription in June, you can still enjoy iFit throughout the rest of the year. You will not be charged again in January, and your membership will end.
Will My Membership End the Day that I Cancel?
No. You can enjoy your membership throughout your current billing cycle.
For example, if your billing cycle runs from the first of this month through the first of the ensuing month and you cancel your subscription on the 10th of this month, you can still use your iFit membership until the last day of this month.
This actually gives you access to workouts and everything that iFit at home offers until the end of your billing cycle, which may cause you to change your mind about the cancellation!
Can I Call iFit and Cancel My Subscription?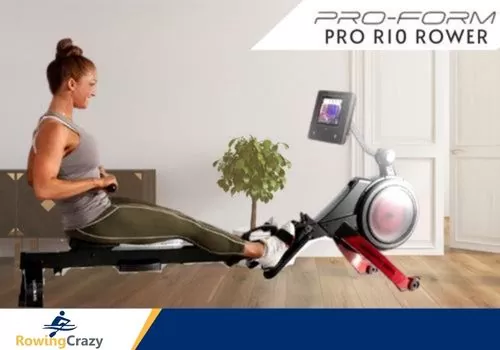 No. As of this writing, iFit does not allow you to cancel your iFit membership by phone.
I think that's a good thing because who has time to sit on the phone, waiting on hold, then talking to someone, only to discover that they didn't do something right and you still got charged and you need to start all over.
This has happened to me with other products more times than I can tell you, so I'm happy that I can do it online quickly and easily.
How Much Is an iFit Membership?
That would depend on how you want to pay and whether you want an individual or a family plan.
The family plan allows you to have up to 5 user profiles, which means that you and four other people can use iFit anywhere, anytime.
The cost for iFit memberships are as follows:
An individual iFit monthly membership is $15 a month.
An individual iFit annual membership is $180 a year.
A monthly family plan costs $39 a month.
An annual family plan costs $396 a year. This is a great price since you save $72!
Once you've signed up and made a purchase, make sure to use the app and take advantage of everything that iFit has to offer. You need to make a decision whether to continue with the plan or cancel it within 30 days of purchase.
I'm betting that once you give iFit a try and start enjoying all the on-demand, interactive workouts and personal coaching, you won't even want to hear about canceling!
Still, it's good to know there's an option for canceling and provisions for refund.
Will iFit Automatically Renew?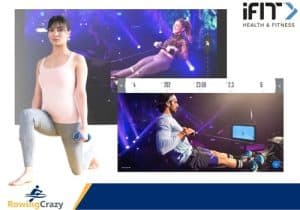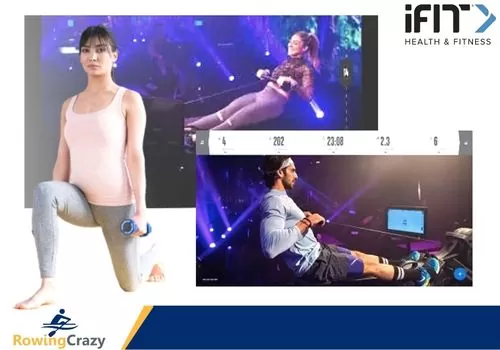 Yes, iFit will automatically renew.
If you start with the 30-day free trial and don't cancel your subscription before the 30-day period, iFit will move you to the monthly plan and begin charging the credit or debit card that you signed up with.
The same is true with all the other plans. Whether you signed up for an annual plan or a monthly plan, the fees for each subscription will continue to renew until you cancel.
The Bottom Line on Cancelling iFit
You can easily cancel your iFit membership online by going to the company's website or using your smart phone.
All plans can be cancelled, and annual plans can be refunded if canceled within 30 days of purchase.
Even after you cancel, you can still enjoy your fitness subscription until the end of the billing cycle.
I hope you'll feel comfortable enough with this information that you give iFit a try. It's an outstanding app with global workouts and so much more than first meets the eye.
Once you try it, you won't want to cancel!
Stay fit with iFit, everyone, and have a blast with the workouts!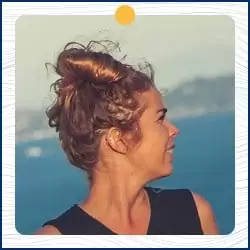 Written by Petra Amara – RowingCrazy.com
CEO & Founder of RowingCrazy, National Rower, Coxswain Womens Eight Team, Rowing Coach & Writer
Petra is a Mother of two and owner of Rowingcrazy.com. Petra lives and breathes rowing, she also has a passion for writing which lead her to start RowingCrazy.com to share her rowing experience and expertise with others.