Are you looking for the home rower that's going to last you for years to come? A rowing machine that has fantastic support, warranty, can easily replace your membership to the gym, plus won't have you shelling out any more hard-earned money on parts and repairs?
Then you need to read all about the Hydrow Rower! It's in a class of its own and if you keep reading you will learn why!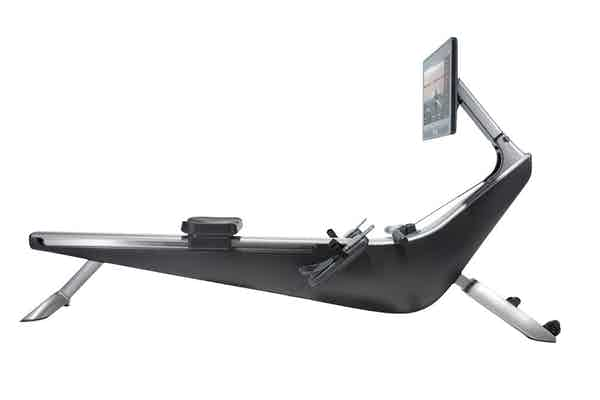 Did you know that rowing workouts give you a full-body workout? Therefore they can essentially replace any membership to the gym, plus save you a lot of time traveling to and from the gym.
Why You Need the Hydrow Rower
Now that you know you need a rowing machine, your next step is to consider the Hydrow Rower, as it is far and away the best indoor rowing machine on the market. If you are looking for a workout experience like peloton that has live classes, optional membership, and even on-demand classes, you get that with the Hydrow Rower.
While you will need to pay a monthly subscription fee, the optional membership is well worth it because the live classes will keep you engaged and coming back for more workouts! They have pre recorded river workouts, instructors motiving you every step of the way – you won't get that at your local gym!
Is Hydrow Worth the Money?
Absolutely! The bottom line is the optional membership pays for instructors that are going to help motivate you to continue using their rowing videos.
Would you rather a cheaper rowing machine sit unused or is it worth a little extra money so the Hydrow can help motivate you to get the most from your home indoor rowing experience?
A huge benefit of this machine that no other company offers, is that you will stay interested in working out. You will love the fact that the instructors will motivate you and you will feel less alone in your quest for fitness.
There are also usually deals with free accessories or discounted payment options depending on the time of year you are shopping, so you might be able to get some discounts to help offset the cost.
Hydrow Rower Dimensions
| Hydrow Specifications | Measurement |
| --- | --- |
| Weight Limit | 375 lb (170.0kg) |
| Height Capacity | 36 in (inseam) |
| Assembled Dimensions | 86 x 25 x 47 in (L x W x H) |
| Hydrow Box Dimensions | 91 x 33 x 18 in (L x W x H) |
| Hydrow Rower Weight | 145 lb |
| Hydrow Specifications | Measurement |
| --- | --- |
| Weight Limit | 375 lb (170.0kg) |
| Height Capacity | 36 in (inseam) |
| Assembled Dimensions | 86 x 25 x 47 in (L x W x H) |
| Hydrow Box Dimensions | 91 x 33 x 18 in (L x W x H) |
| Hydrow Rower Weight | 145 lb |
Hydrow Rower – Is This Fitness Equipment Worth the Cost?
This is a high quality piece of exercise equipment. Put it in your living room where you are sure to make use of both live and on-demand workouts. The reviews show that more people consistently use the Hydrow than do other people who own other types of machines.
If you want to get value for your money, you need a high quality machine – The Hydrow rower, and you can even share the machine within your household, as different users can set up accounts and track their own health progress right there on the built-in HD touchscreen, that's a great benefit!
On a Budget? Click Here to See Rowers Under $500!
Hydrow Rowing Machine Review: Is it Worth the Price Tag?
In addition to the price of a Hydrow rower, you can also signup to pay a monthly fee, but it is well worth it. In addition to a serene river rowing experience, the Hydrow rower makes it easy for any rower to use the HD screen monitor (touch screen monitor with wi fi) and software to let computer-controlled technology track everything from heart rate to rowing performance metrics.
When you are doing whole body workouts, a Hydrow rower takes advantage of specialized resistance settings to elevate your workout.
The rower comes with a free trial when you purchase it, so you can get a feel for the app and touchscreen display before making your first payment. The touchscreen makes this a top-of-the-line piece of equipment as all of your statistics are right in front of you, making it easy to challenge yourself to beat any of your personal records. This helps serve as extra motivation to keep working out!
Hydrow Vs Concept 2 – Click Here to See Who Won!
Who Makes the Hydrow?
Hydrow is an independent company that created this great product with a 22-inch display. Connect via wi-fi and take advantage of the unique software that was created to help you get the smoothest rowing motion possible.
If you are a fan of rowing on the open water, a Hydrow looks like you are sculling across the top of a glassy lake.
The labor warranty means you don't have to worry about a thing, as your purchase is under full warranty. The app and the product are designed to be flawless, taking advantage of a water resistance system and heart rate monitors to give you a great cardio workout.
Click Here to See All Our Quiet Rowing Machines – Shhh!
Hydrow Rowing Classes
Set your resistance type and get to work! The Hydrow experience is great because instructors will guide you every step of the way and help to motivate you to stay on your rower. Take advantage of the $200 worth of accessories that come with your Hydrow rower, and you can even do mat workouts to supplement your rowing workouts.
The nice thing about the classes they offer is they have more than just rowing! You can also workout on a mat on the floor and get in some good stretching or bodyweight workouts that will help tone and strengthen your muscles. Not only will this improve your health, but it will also improve your rowing skills as well.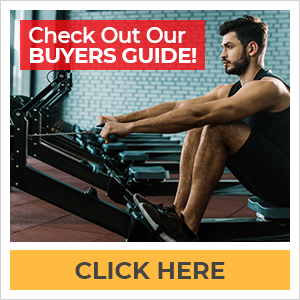 How Good are the Hydrow Workouts?
The Hydrow machine has an aluminum and steel frame that is made to withstand heavy duty workouts. With an anthracite polymer body, you do not have to worry about abusing your rower, as you can workout as hard as you possibly can without damaging it. You can't do that on cheap machines and if you do they really won't last long!
Magnetic resistance is behind the resistance mechanism that controls the difficulty settings on your rower. Using electromagnetic resistance, you can workout as light or as intense as you want on a particular day. The nice thing is you can toggle your settings if you are sharing the machine with others in your home who may be at different fitness levels.
How Do I Unbox and Assemble My Hydrow?
When your Hydrow arrives you are going to be so excited! But before you rip open your box try to watch this quick 1-minute video which will walk you through the whole unpacking and stet up process – it really is quite simple, but it's good to watch so you don't make any silly errors.
Remember keep an eye out for the quick start smart guide, it will make the whole process stress-free and easy.
You will be rowing in no time, it's that simple – another reason why we love Hydrow!
Things to Consider Before Buying the Hydrow Rower
The Hydrow is an indoor rower that has hundreds of different workouts and techniques you could do. A great machine, it comes with a free heart rate monitor to track your fitness progress. The ERG machine actually measures work produced, and Hydrow machines are a great way to track cardio fitness.
You should know that the more you use your Hydrow, the better your statistics will be. Rowers are no good in the corner collecting dust! And I confident to say that this rower won't collect dust, as the workouts keep you so motivated!
Space in your House for your Indoor Rower
Yes, indoor rower machines do take up some space. Fortunately, a machine like the Hydrow is designed to be able to move easily. The wheels mean you can store it away in the corner when it's not in use, and it's not so difficult to move that it feels like a chore to get it out when it is time to work out again.
You should also consider if you even want to move it out of the way. Sometimes parking the rower right in the middle of a room might make you use it more often! Who wants to trip over something that isn't used? Whatever you need to do to get into a good exercise routine is what's most important. Then, you can just wheel it and store it away when you have company over.
Read All About Hydrow's Storage Kit for Rowers!
Comfort and Capacity – Even on Your Joints!
The 10 roller system means you will be rowing in comfort. Ergonomically designed, your joints should not ache after use, and the comfortable seat ensures there will be no chafing.
Each stroke is completely smooth and almost silent, so you can row in the same room as someone watching TV without interrupting his programming.
Since the drag mechanism is electromagnetic this is the machine that will make you feel like you are rowing on the open water. No other rowing machine comes close to the authentic feel of the Hydrow. You really have to try it out – I was blown away by how realistic it felt! No more cold water morning rowing for me!
A Word about other Water Rowers
Have you considered other types of rowers? There are a few things that set this particular machine above the competition:
Motivating Instructors
Instructors will motivate you to use it! Don't get an expensive piece of home workout equipment just to not use it. No other machine will motivate you quite the way this one does.
The Benefit of Shared Membership
Many machines do not let you share one membership, but with this one you pay one monthly fee and can create as many accounts as you desire, meaning everyone in your household can improve their fitness at the same time with so many different rowing sessions.
Unbeatable Warranty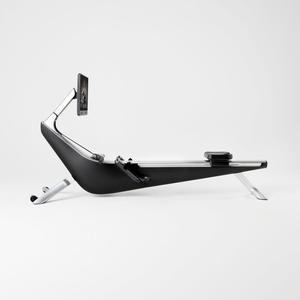 You might not get as good of a warranty with a different type of rower meaning you could be stuck with a machine that doesn't work or a hefty bill trying to pay to repair it. Hydrow's warranty is one of the best I have seen!
5 Years year Structural Frame Warranty – That really is impressive!
There are some things in life that are just worth paying a little extra to get a quality product. Home gym equipment falls into that category. You are making an investment into your health and well-being and you don't want something that is constantly breaking or you will stop using it.
User Weight & Dimensions:
The maximum user weight capacity is 375 lbs due to its quality Frame Structure
Measurements are 25″ wide and 86" high & 33" long
Tight On Space? Click Here to See All Our Easy Store Machines!
Hydrow Offers A Full Body Workout
If you only have the money for one piece of home equipment, there is nothing better than a rower. Where else can you get a cardio workout and a strength workout for almost all of the muscle groups in your body?
In addition to rowing workouts, the indoor rowing machine also comes with classes you can do on the mat. Get the most out of your workouts by adding yoga and stretching to help your muscles recover from an intense rowing session.
Why is the Hydrow Worth it?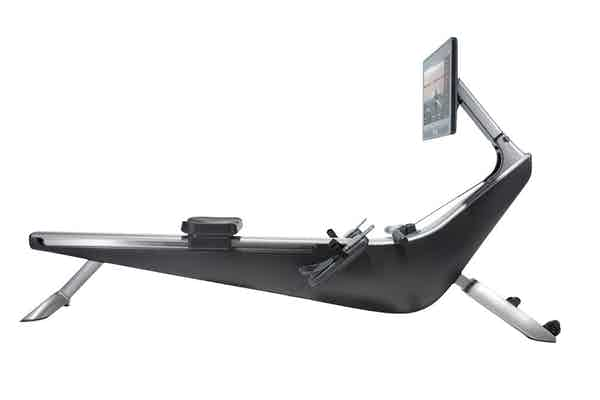 There's no question that the Hydrow costs a bit more than some other rowers on the market. However, what you get for that money makes it absolutely worth it!
The fact that you can get access to classes and instructors sets this rower above the competitors. The optional monthly membership will replace your local gym monthly membership fee at a cheaper price, so you will actually save money by not needing to pay for a gym anymore.
You can get a cardio workout and a strength workout that hits just about every muscle in your body just by using one machine. There are not too many other pieces of gym equipment available that can make that claim.
Think of this machine as a replacement for your gym membership and as an investment in your health and fitness!
Happy Rowing!
Need More Info – How To Contact Hydrow Directly:
If you have more questions after reading our Hydrow Rower review, you can directly contact Hydrow below or you are welcome to contact us via our contact page:
Other Hydrow Articles You Might Find Interesting: