If you are considering buying this exercise machine, you are probably aware of the many benefits of rowing. The question is whether it is a good choice if you are prone to back pain.
| Our Top Picks | Rower | Price |
| --- | --- | --- |
| OVERALL BEST | | |
| SUPER QUIET | | |
| ON A BUDGET | | |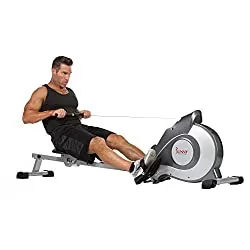 We can't deny the fact that the chances of back problems are significantly higher if you are a rowing machine user. Let's take a look at why this is the case, and whether there is a way to prevent back pain and continue rowing.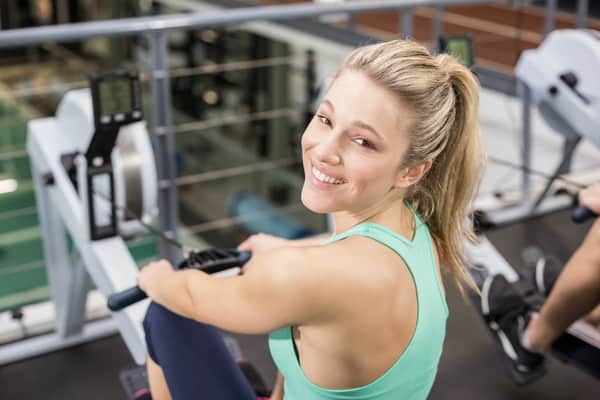 Rowing machines belong to the group of low-intensity exercise gear. They work on multiple muscle groups, and they can also help with losing weight. It is interesting to note that the lower body does most of the work. It is crucial to have strong core and legs as the lower body handles 60% of the work when exercising.
Experts recommend rowing for injury recovery, too. It is another of many benefits of rowing, and reasons why this machine can be useful. How come it is not good for your back then?
How to Avoid Back Pain When Rowing
The first thing to do is to know your limits. Avoid burdening your back muscles with too much stress. Additionally, make sure to do the exercise properly. It is all about keeping the right posture and applying the right technique.
If you are meeting the fitness machine for the first time, try to assess your capabilities. It is crucial to be honest when it comes to what you can do. Try setting a low damper resistance first, and only increase it if it feels too easy.
Remember, you will work out on this machine for a long time. Avoid pushing yourself to the limit right away, but find optimal resistance.
Now, here is how to row properly:
Find the footpad of the machine and put your feet squarely in the center of it.
Now, grab the handle, and put it in the overhand position. You want a firm grip, but not too tight and uncomfortable.
Position yourself to the back of the exercise machine. Do not bend your knees and hold the legs straight.
During the exercise itself, you don't want your body to be too tight. Tightening the muscles too much might lead to injury, and that is not something you want to see happening. Try consulting a friend who is an expert rower, or a gym instructor. They can ensure that you are doing everything right and offer tips on improving posture.
Read My Article on the Right Way to Use Rowing Machines
Why Could A Rowing Machine Cause Back Pain?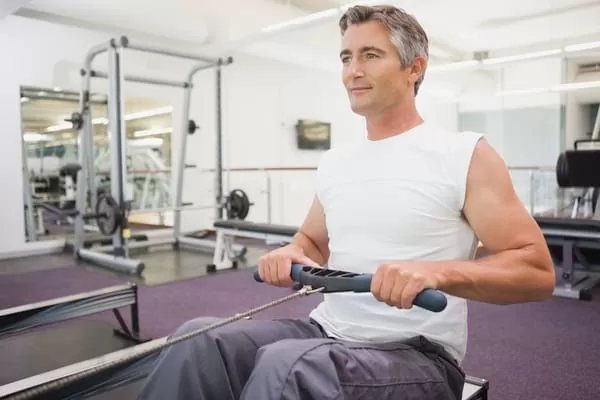 While you are exercising, you are making your lower back muscles work. Rowing puts a strain on this muscle group, and that is something you must consider.
Some people tend to be more susceptible to back issues. The fact that your lower back is under stress during exercising doesn't help. You may also tighten this muscle group while exercising because you either expect the pain or see it. That can contribute to the back issues you may feel later.
Your age is also important for back pain. It doesn't come as strange that you develop a higher risk for back issues as you get older. Older adults are specifically prone to these problems.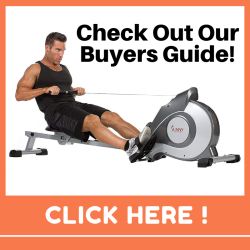 It seems like it is simple to exercise on this machine. However, once you try it for the first time, it may be surprising how much effort you need. Additionally, you need maximum focus so that you can exercise properly.
If you were wondering why it could be bad for your back, it is because it can cause injuries. Many injuries on them are a consequence of not performing the stroke as you should. You may lose your focus or misjudge the power a stroke requires. As a result, you may move your upper body to the back too fast.
You may even do everything properly, except for judging how long your back can hold on doing the exercise. The goals you set may be too ambitious. That is why you force yourself to row for a long time, and that results in muscle pain. Your back is the first muscle group that will react to the extra stress.
What to Do If You Feel Back Pain from Rowing?
If you are experiencing back pain, it is vital to stop exercising immediately. Monitor the pain you feel for several days, and see if there is any improvement. As long as you are in pain, you shouldn't exercise on the machine.
Feel free to do crunches, sit-ups, and other exercises that do not burden your back muscles. It is critical to let them heal to avoid any long-term back issues.
You can help your back pain by stretching regularly, too. That means before and after working out on them, but also during the recovery process.
If you are wondering could a rowing machine bad for your back, the bad news is that it can be, but you could minimize the risk if you exercise properly. I suggest give it a go, you might be pleasantly surprised!
On a side note: If you do suffer from back pain I highly recommend the Teeter FitSpine – I love this machine, I use this daily right before I go to bed – I invert for 3 – 5 minutes and it has done wonders for my back issues! Yes that's a personal recommendation from me!