For all of you who have been wondering whether Peloton is coming out with a rowing machine and when, the answer is:
Yes, Peloton introduced their new rowing machine, the Peloton Row, in December 2022.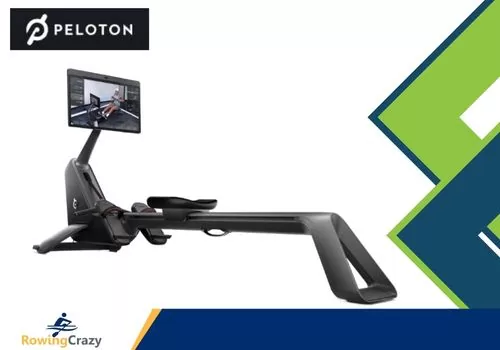 Everyone has seen the ads and reviews for the Peloton air bike, and maybe you've been to their classes, too. World-class athletes and even your cousin's sister's husband have been using this stationary bicycle since its release in 2014, and it has become the gold standard for exercise bikes.
After the bike's success, Peloton CEO John Foley introduced a treadmill to the company's lineup. The treadmill has had its problems but remains one of the top-selling treadmills.
So, what about a Peloton rower?
Is the Peloton Rowing Machine Already on the Market?
As early as 2015, we had already heard talks about Peloton possibly coming out with a rowing machine. When Peloton purchased the rowing machine manufacturer Precor in early 2020, we knew that it was only a matter of time.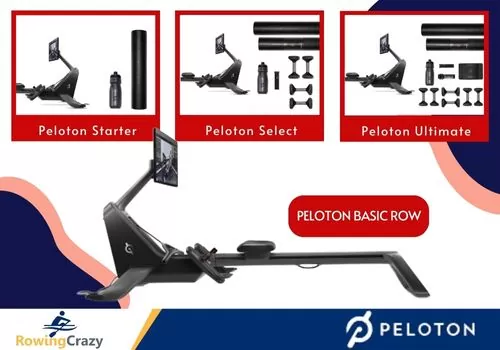 Can You Now Buy and Bring Home a Peloton Rower?
Yes, you can order Peloton Row now, have it delivered to your home, and enjoy their 30-day commitment-free home trial.
Peloton started delivering preordered rowers in December 2022.
If you order now, delivery may take a few days to weeks, depending on supply availability, your location, and other factors. You can get an estimated delivery date if you type your zip code on the section just above the "Add to Cart" button on OnePeloton's website.
If you want to learn more on Peloton, be sure to read our Concept2 vs Peloton article.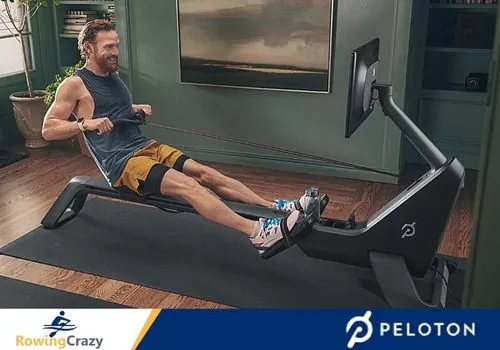 Will the Peloton Rower Classes Be in the Same Studio as the Peloton Bike?
While early speculation had us believe that Peloton would share studio space with their air bikes, we now know that the Peloton rower has its own studio and workouts.
If you have your heart set on a Peloton rowing machine, watch the below video:
Is There a Rower Like Peloton Row in the Market Right Now?
Yes, there's a rower like Peloton– in fact, it has been around for quite a while now. If you want the world's best smart rowing machine to be sitting in your home gym in a few days, you can do that!
Learn more below.
The Hydrow Rowing Machine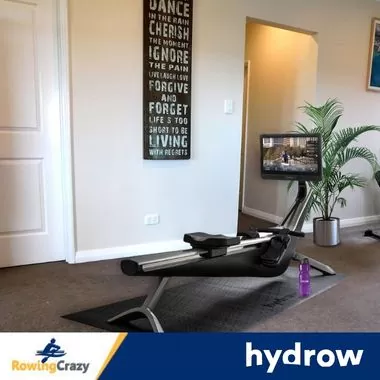 Hydrow SAVE $100 or £100!! => Use Coupon Code: ROWINGCRAZY
The Hydrow has a 22-inch HD touchscreen monitor that is sweat- and dust-resistant and offers a realistic viewing screen with beautiful scenery right on the water. I think you will find that Hydrow's monitor is every bit Peloton Row's equal.
Hydrow has live sessions and on-demand workouts for the rower. There are no classroom settings, only true-to-life rowers on different bodies of water. The instructors are all real-life professional rowers, so they know what they're doing and talking about!
The Hydrow was designed by professional rowers and uses a computer-controlled magnetic resistance system that is virtually silent.
This popular rowing machine also offers high-quality, front-facing speakers so you can easily hear the instructors or listen to music.
Yes, Peloton has a front-facing speaker and rear-facing woofers, but in all honesty, I've never seen anyone actually use the speakers on home gym equipment. Doesn't everyone use wireless headphones? I know I do!
What Does Hydrow Have That Peloton Row Doesn't?
Unlike the Peloton Row, Hydrow offers on-the-water workouts, while Peloton only has studio classes, although Peloton says they will also have a feature similar to Open Row, where you can row at your own pace without instructors.
This is a piece of premium equipment, no doubt about that, but the price difference between Peloton and Hydrow rowing machines is pretty steep. Also, Hydrow offers two rowing options, as you will find below.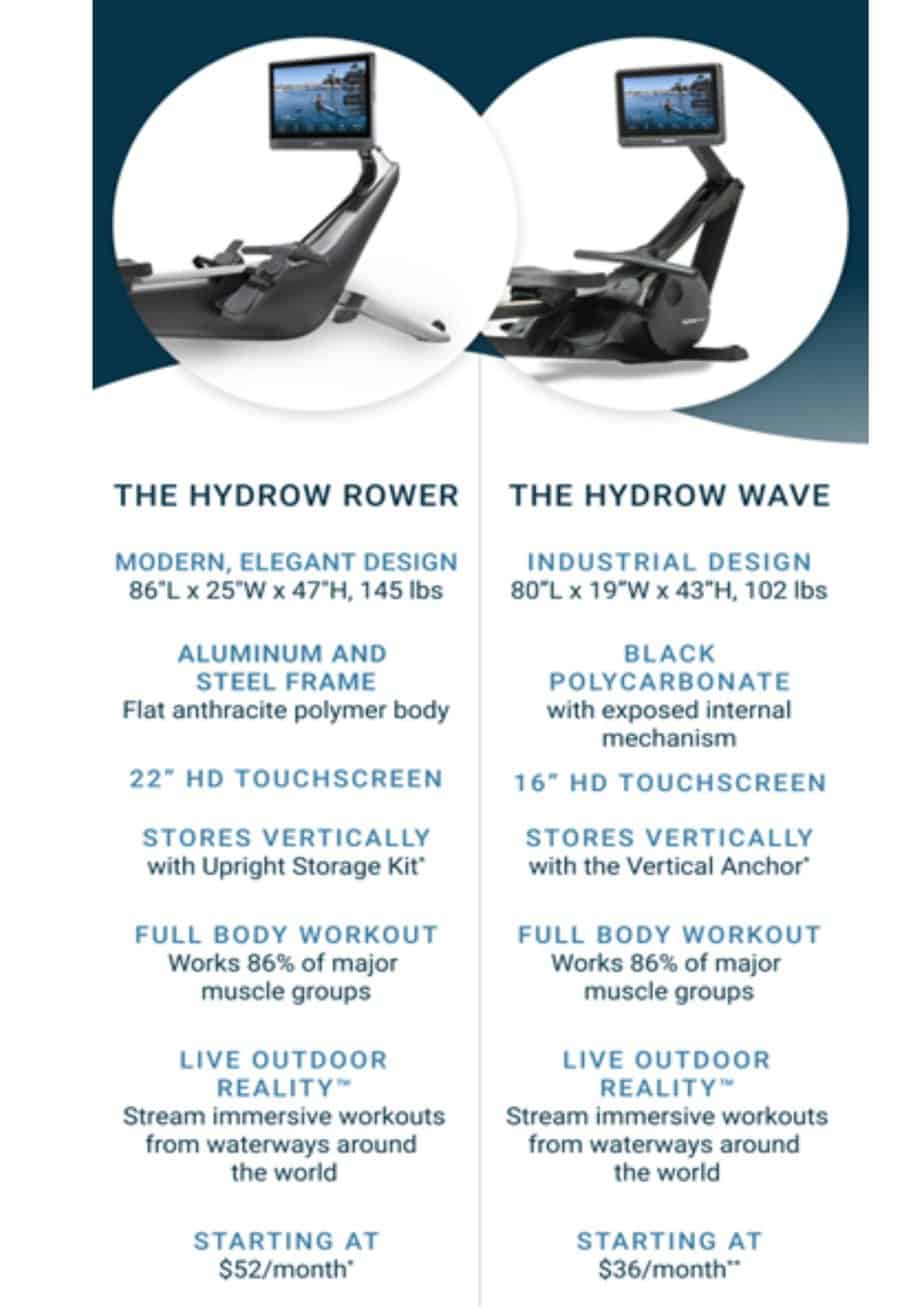 Prices can change at a moment's notice, but the current price of the Peloton rower is $3,195. Compare that to the Hydrow at $2,495 or the Hydrow Wave at $1,695!
In all honesty, why pay a lot more when the Hydrow already offers more than what the Peloton rower does?
Hydrow is smaller and lighter than the Peloton rower, and most importantly it costs less!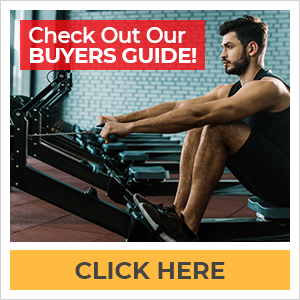 Which Fitness Equipment Should I Get – Peloton Row or Hydrow Rower?
Both indoor rowers are terrific pieces of fitness equipment, offering outstanding full-body and cardio workouts and burning an impressive number of calories. Click Here to see more low impact elliptical machines!
The Peloton and Hydrow rowers offer a low-impact workout that builds not only your legs but also your upper body muscles and core muscles. Like rowing on water, indoor rowing workouts also improve both endurance and immune system function.
Both Peloton and Hydrow rowers offer state-of-the-art programming and hardware, with HD touchscreen monitors and live and on-demand workouts, so how do they differ?
Watch our expert rower Max Secunda using the Hydrow Rower!
Does Peloton Have Rowing Workouts?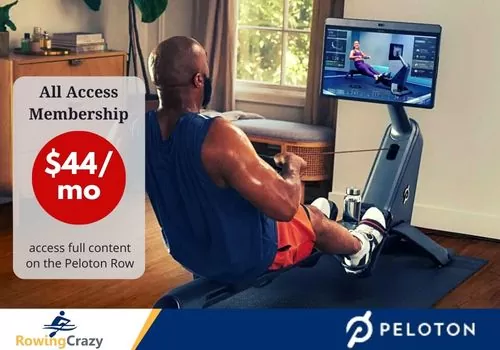 Yes, Peloton Row offers fantastic workouts, and it includes the highly-touted Form Assist feature that analyzes your body position and provides feedback on how to correct it.
However, some users have reported that this feature is not working properly in their rowers, while others wished the feature would provide feedback real-time and not after each workout. Still, others felt that the workout content was limited.
Having echoed those users' sentiments, it's important to note that the Peloton Row has just been out of the market, and birth pains are but natural. We're confident that Peloton will come out with improvements and updates in those areas soon.
You can order the Peloton rower, and once you receive it, you can access the rowing workouts for a monthly All-Access subscription of $44.
Keep in mind that you can get a Hydrow or Hydrow Wave and be rowing next week for only $44 a month!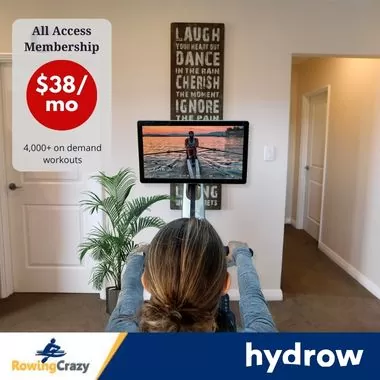 Hydrow SAVE $100 or £100!! => Use Coupon Code: ROWINGCRAZY
Similar to the Peloton bike workouts, you can work out alongside other Peloton Row members and see your performance on the leaderboard. Besides rowing classes, you'll find thousands of workout classes, such as yoga, strength, meditation, and others.
However, if you want a premium rowing machine that offers everything a Peloton rower offers and more (not to mention fast & free delivery), you should check out the Hydrow or the Hydrow Wave. If you want to learn more, be sure to read my other articles like Hydrow Rower vs NordicTrack RW 900, Hydrow vs Ergatta Water Rower, or another very popular article, Hydrow or Concept 2.
What Fitness Equipment Do World-Class Athletes Use?
Believe it or not, many athletes use a rowing machine to get in shape and stay in shape.
The Hydrow rower is one rival Peloton is sure to notice. This rowing machine offers live video sessions, a similar interface with on-demand classes, and at the same time, works the majority of the muscles in the body in one short 20-30 minute workout per day.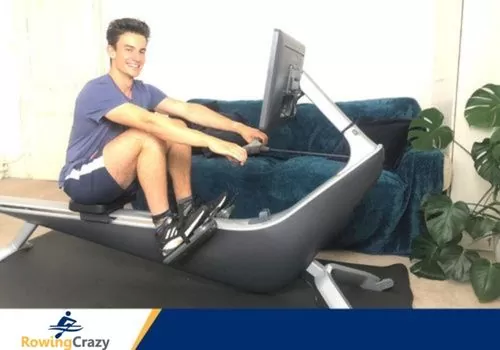 I own a Hydrow because it gets me the best rowing experience on the planet. The workouts are so much like rowing on water—all you need is for someone to splash you with a little water to make it all seem like the real thing.
The Hydrow offers state-of-the-art technology that rivals anything with the Peloton name on it. These two companies are the same in many ways but different. Both make premium exercise equipment using leading-edge technology, but yes I do have a personal favorite—the Hydrow (Check out Hydrow Rower Cost here).
Check Out This Offer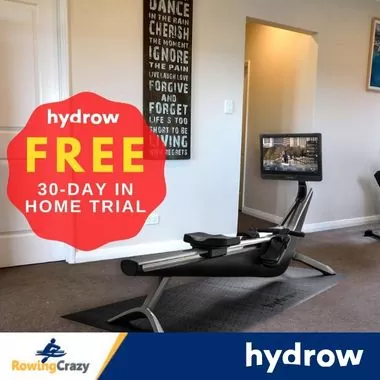 Hydrow SAVE $100 or £100!! => Use Coupon Code: ROWINGCRAZY
Hydrow offers a free 30-day trial and costs far less than the Peloton Row.
You can use the Hydrow in your home for 30 days and pay nothing! If you decide you would rather use a Peloton bike or a lower-priced treadmill or whatever piece of equipment you would prefer to use, you can return the Hydrow for a full refund. No questions asked, no problem, no hassle.
I don't think that anyone has returned a Hydrow—yes, it's that awesome!
I hope you found your answers here and that this article has helped you make an informed decision before investing in a premium rowing machine.
Stay active and healthy, friends, and happy Hydrow rowing!
Want to Learn More?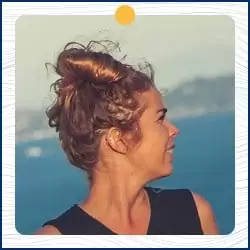 Written by Petra Amara – RowingCrazy.com
CEO & Founder of RowingCrazy, National Rower, Coxswain Womens Eight Team, Rowing Coach & Writer
Petra is a Mother of two and owner of Rowingcrazy.com. Petra lives and breathes rowing, she also has a passion for writing which lead her to start RowingCrazy.com to share her rowing experience and expertise with others.