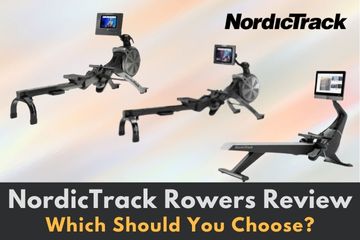 Our Promise to You

We had the opportunity to trial and test these machines at the NordicTrack premises. After our initial testing, we now continue test the NordicTrack RW900 at our office, where our expert rowers use the NordicTrack Rower on a daily basis to really test it's ability!
Drawing from our collective rowing experience, we have compiled our findings, which we hope you will find useful.
What do you think of when you hear the word NordicTrack? Cross-country skiing machines? Treadmills? Ellipticals? Nearly everyone has heard of the NordicTrack name. The company has been making exercise equipment since 1975!
What you probably didn't know is that NordicTrack also makes rowing machines!
There are currently 3 different models to choose from, and if you've been thinking about adding a new and exciting workout option for your home gym, you may be wondering which NordicTrack rower would be right for you.
In this review, I'm going to tell you everything you need to know so you can make a more informed buying decision.
Read What the Rowing Crazy Test Team Is Saying
"The NordicTrack Rowers exceeded my expectations! I was pleasantly surprised by the machine's quality and the interactive workouts with their trainers are a great feature.
The comfortable seat and iFit workouts keep things fresh and exciting, making it a great option for anyone looking for a solid workout machine."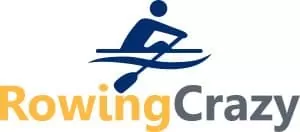 Experience the NordicTrack RW900 Rower with Olympic Rower Rachael Taylor:
What Is the Difference Between NordicTrack Rowers?
Currently, NordicTrack also produces another brand of rowing machines called ProForm, but the company makes three different rowing models bearing the NordicTrack name.
You might also like to read in more detail my ProForm rowing machine review here.
NordicTrack makes the RW900, RW700, and RW600.
For a super quick comparison, this chart should help:
Model
NordicTrack RW900
NordicTrack RW700
NordicTrack RW600
Type of Resistance
Magnetic
Magnetic
Magnetic
Monitor Size
22-Inch Tilt and Pivot HD Touchscreen
10-Inch Tilt and Pivot HD Touchscreen
10-Inch Adjustable/Swivel HD Touchscreen
Overall Dimensions
L x W x H
82″ x 22″ x 54″
87″ x 22″ x 47″
87″ x 22″ x 47″
Folds for Storage
No
Yes
Yes
Weight of Machine
163 Pounds
148 Pounds
117 Pounds
Maximum Weight Capacity
250 Pounds
250 Pounds
250 Pounds
Warranty
10-Year Frame
2-Years on all other parts
1-Year Labor
10-Year Frame
2-Years on all other parts
1-Year Labor
10-Year Frame
2-Years on all other parts
1-Year Labor
Number of Resistance Levels
26 Digital Resistance Levels
26 Digital Resistance Levels
26 Digital Resistance Levels
As you can see from the chart, these machines are more alike than they are different, but looking more closely, you'll find some differences.
RW900 and RW700 both have tilt-and-pivot HD touchscreens, innovative sliding system, and 30W premium audio, but they differ in their dimensions and the size of their monitors.
On the other hand, RW700 and RW600 have the same monitor size and space-saving dimensions, but RW600 does not feature a tilt-and-pivot monitor, innovative sliding system, or premium audio.
Are NordicTrack Rowers Any Good?
Yes, they are, especially when you consider the price.
If you're considering buying a smart rower, you'll notice that compared to regular rowing machines, the price increases substantially.
NordicTrack rowers use magnetic resistance (read more on Proform vs Nordictrack Rower or Aviron vs Nordictrack here), which doesn't "wear out" like hydraulic units can. You can get a super-quiet workout since magnetic resistance makes zero noise.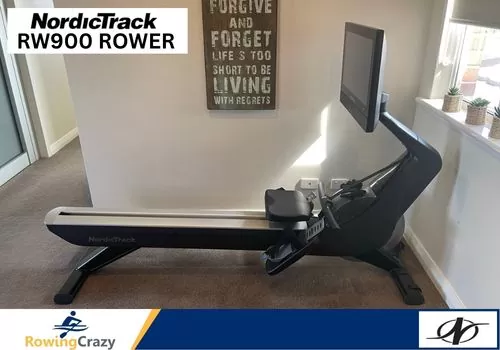 The sliding seat is also virtually silent due to NordicTrack's innovative sliding system.
You'll find that besides getting a total body workout, you can also use the iFit app for other workouts, such as floor exercises.
If you are looking for a smart rower that has all the features you would expect from a connected rower, NordicTrack makes quality exercise equipment that is a good value for the money.
Features of NordicTrack Rowers
The RW900 and RW700 are the newer models. One thing you'll notice right away about the RW900 is that it has a longer seat rail (which is a plus for tall rowers) and a much bigger touchscreen monitor. FYI: To compare apples with apples you might also like to read Hydrow vs Nordictrack RW900
If storage space is at a premium, the RW700 and RW600 both fold in half so you can store them in a corner or in a closet.
The RW900 does not fold, but it does have transport wheels so you can easily move it from one location to another.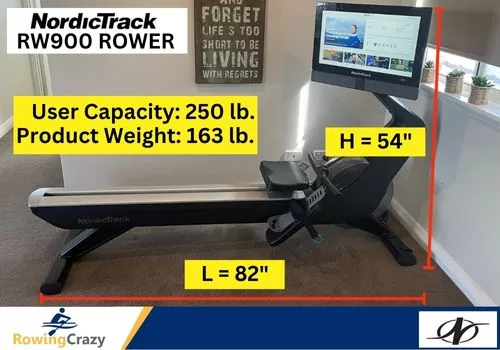 Some of the major features of NordicTrack rowers include:
All three models have a maximum weight capacity of 250 pounds.
All NordicTrack rowers have the same excellent warranty of 10 years for the frame, 2 years on all other parts, and 1 year of free labor if you should need parts replaced. This outstanding warranty shows that NordicTrack rowers have rock-solid construction!
The NordicTrack RW900 rower has a 22-inch HD touchscreen. It can swivel 360 degrees and is completely height-adjustable.
The RW600 has a 10-inch HD touchscreen monitor. While it's height-adjustable, it can only twist side to side a few degrees.
The RW700 monitor is a hybrid between the two because it has the same 10-inch size as RW600 but has the tilt-and-pivot quality of RW900.
The NordicTrack RW900 and RW700 have front-facing speakers that give you premium sound. They register at 30 watts of power so you can enjoy listening to the instructor without straining to hear them.
The RW600 has two 2-inch digitally enhanced speakers.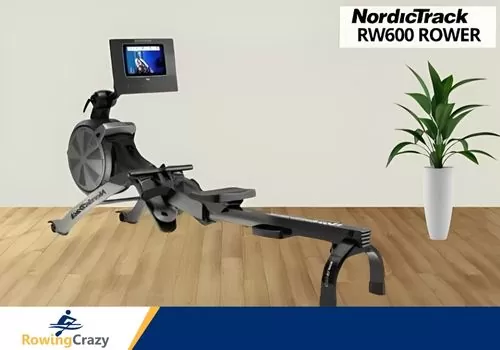 All NordicTrack rowers have Bluetooth connectivity, so you can enjoy your own Bluetooth headphones, fitness devices, fitness watches, etc.
All the NordicTrack models use the iFit app for workouts (more on that later).
All models have adjustable nylon foot straps and adjustable, pivoting pedals to fit every shoe size.
Older models of NordicTrack rowers used both magnetic resistance and air resistance, but newer models only have magnetic resistance for super-quiet operation.
Newer versions have an inertia-enhanced flywheel and digital resistance, which is perfect for beginners and those who are more advanced.
The overall feeling of the rower is smooth, comfortable, and incredibly quiet.
All three models of rowing machines are WiFi-enabled.
You can use the rowing machine without the iFit membership and still get a great workout using the manual mode.
You get a free 30-day trial to the iFit workouts regardless of which model you choose.
The molded seat is comfortable and should be long-lasting.
The handlebar is slightly curved, making it more ergonomic and useful in avoiding any possible injury to your wrists or elbows.
No matter which model you choose, fitness enthusiasts are sure to be happy with their full-body workouts, floor workouts, and the huge variety of available workouts.
So Are the NordicTrack Rowers Worth It?
Yes, they are!
All of these rowing machines made by NordicTrack are worth the investment.
If you are interested in a rowing machine that does double duty by offering cross-training, or you enjoy rowing and floor exercises and want iFit integration and touchscreen controls, the NordicTrack rower might be exactly what you are looking for.
NordicTrack provides great value for the price, no matter which model you choose.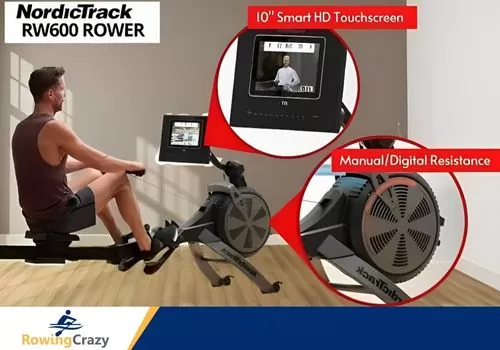 Can I Use My NordicTrack Rower Without iFit?
Yes, you can.
As I mentioned earlier, you don't have to use the iFit subscription in order to use your NordicTrack rowing machine.
You can set the monitor to "manual mode" and see all your workout stats and data. You won't be able to stream workouts or use any of the high-tech rowing machine settings, but you will still be able to row.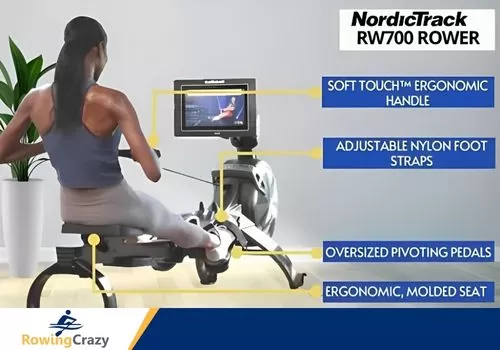 Let's talk more about what iFit is and how it works with NordicTrack rowing machines and other iFit-enabled pieces of exercise equipment.
Everything You Need to Know about iFit Workouts
All of the NordicTrack rowers use the iFit workout app.
If you have an iFit membership or used other iFit trainers, you know how terrific iFit classes are.
If you're new to iFit, be prepared to be happily surprised at what it offers.
Once you sign up for your membership, you can select from a wide range of workouts, including studio rowing workouts, on-the-water workouts, or even choose live workouts or on-demand programs.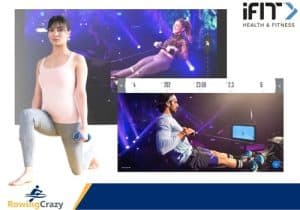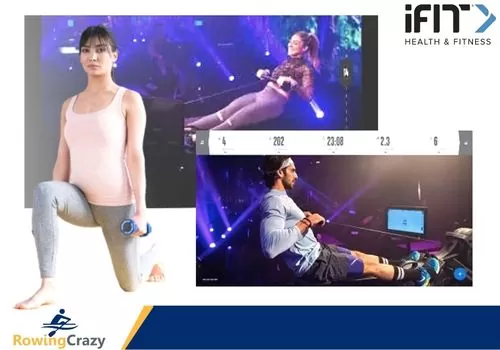 If you prefer, you can also seek out a personal trainer on the app who will help you reach your next fitness level.
I love that iFit gives you the options you want when it comes to workouts.
Regardless of which workout you choose, your NordicTrack rower will automatically adjust the resistance level based on the workout. You are always free to manually change the resistance from the touchscreen, but otherwise, the program will tell you when it is changing the resistance.
This means that you don't have to break your concentration, the instructor and the iFit program will do everything for you as far as resistance levels go.
However, if you want, you can opt out of these automatic changes for just one session, just one particular day, and rejoin whenever you like, all with one touch on the screen.
Of course, if you have other iFit-enabled pieces of fitness equipment, such as a treadmill or elliptical, you can simply add your rowing machine to your profile.
What's more, you can actually use the iFit subscription on any piece of equipment even if they aren't set up to use iFit.
The only difference would be that the workout will not automatically increase or decrease resistance, so you would need to control that yourself. Otherwise, you can still access any and all of the iFit workout programs for one low monthly price.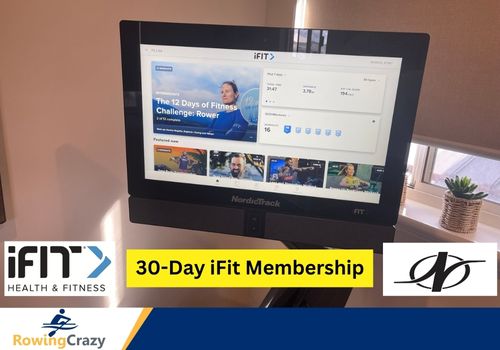 The membership fee varies depending on your billing preference and the number of people you wish to have access to the membership. You can get all the details here.
One of the great things that I just love about iFit is that you can use workouts for just about anything you can imagine doing.
Want to go walking a few days a week? Love your treadmill? Want to lift weights? Do some yoga? Do you love hiking, using an exercise bike, or going mountain biking? All these workouts and more are on the iFit fitness app.
You can get an immersive workout experience regardless of the type of workout you are doing when you use iFit.
I love that they have on-the-water rowing workouts from around the world. Want to see the waterways in Kenya? Croatia? Want to row down the beautiful waters in the UK? Thailand? You can travel the globe and never leave your home gym.
This means that you can dump your gym membership since iFit saves money by giving you just about any workout you can imagine on any piece of equipment.
Yes, iFit has rowing classes and rowing workouts in a studio-type setting ( learn more on the best iFit rowing workouts for beginners ). No matter what you are looking for, high-intensity interval training (HIIT) workouts, workouts for advanced rowers, cross-training or rower-specific workouts, treadmill, elliptical, or weight training, you name it, and I guarantee that you will find it on the iFit app!
Can I Use iFit with Other Rowing Machines?
Technically, yes, you can.
You can actually use any other rowing machine with the iFit app, even if the rowing machine isn't iFit-enabled.
The app won't be able to control the resistance levels as it would on an iFit-enabled rower, but you can still see the workouts and enjoy all the workout classes while you use other rowers.
The same is true with all types of exercise equipment. Even if they aren't iFit-enabled, you can still enjoy the workouts provided.
Bottom Line: Which Model Should You Buy?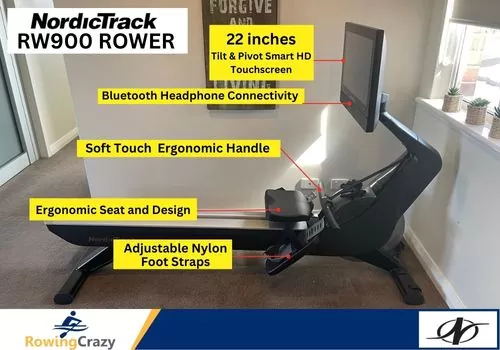 Most people are going to be happier with the RW900. The longer rail will be perfect for families with tall users.
The large screen and premium speakers make it a more immersive experience, while the extremely quiet operation and innovative sliding rail system make the rowing movement feel more fluid. Almost like rowing on water!
That being said, if you need to save space, you should consider the RW700 or RW600 since both of these rowing machines fold down for small spaces. RW600 is also significantly cheaper.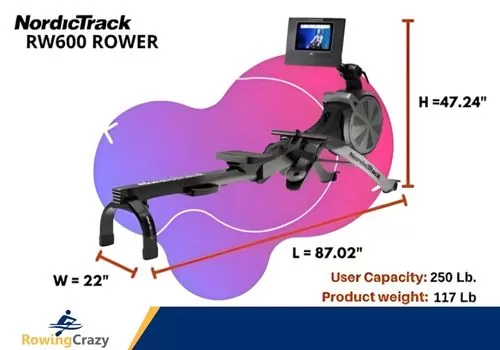 I hope you found this NordicTrack rowing machine review helpful, if you want more information be sure to also read my other article Nordictrack Rower vs Concept 2 where we compare both rowers side by side!
Stay active and healthy, my friends, and happy rowing!
FAQs
1. Can I watch Netflix or YouTube on my NordicTrack RW900 Rower?
No, the monitor is designed only for the iFit app. No other streaming devices or apps can be used.
2. Which is better, rowing or running?
Generally speaking, rowing is far better than running. Rowing is a terrific cardio workout that works both the upper body and lower body at the same time. Running only works the lower body.
3. Does rowing burn belly fat?
Yes, it does! While you cannot spot-reduce any area, lots of cardio exercises will allow your body to burn fat. When you do the rowing strokes correctly, you will automatically work the abdominal muscles, leading to a more sculpted belly.
4. Can my whole family use the iFit app?
iFit allows for a family membership that includes up to 5 user profiles. If you have more than 5 people in your family, you will need to purchase an additional iFit membership.
5. Can I use the iFit app on more than one machine?
Yes! You can use the app on an unlimited number of machines or other workouts that don't require a machine, like hiking or walking. So if you want to split your workouts into rowing on Mondays, for example, running on the treadmill on Tuesday, weights on Wednesday, Yoga on Thursday, and using an elliptical on the weekends, you can do all that with a single subscription.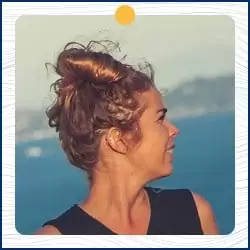 Written by Petra Amara – RowingCrazy.com
CEO & Founder of RowingCrazy, National Rower, Coxswain Womens Eight Team, Rowing Coach & Writer
Petra is a Mother of two and owner of Rowingcrazy.com. Petra lives and breathes rowing, she also has a passion for writing which lead her to start RowingCrazy.com to share her rowing experience and expertise with others.