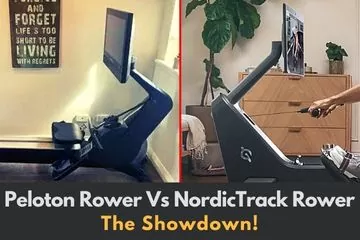 Hi Everyone! My name is Petra, and today, I want to talk about two of the best-selling rowing machines you can buy: the NordicTrack RW900 and the Peloton rower.
If you've been eyeing the Peloton Row, but the price tag burns your eyeballs, you may have been considering other options.
If you've read any of my previous reviews or posts, you know that I personally own both a NordicTrack RW900 and a Hydrow rower.
I want to note that for years, people called Hydrow the Peloton of rowing machines, but now that Peloton has introduced their rower, it's time to think of a new tagline.
Anyway, I've written a comparison between Hydrow and Peloton Row, so it's time to also put the NordicTrack RW900 to the test.
Let's get ready to rumble – I mean, ROW!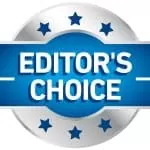 For Those Who are Short on Time – These Rowers We Are Comparing:
Are you short on time and want to know which rower is the best rower between the NordicTrack and Peloton Rower then click on the links below to get straight to our answers and also check out our comparison chart below:
I highly recommend bookmarking this page for your reading pleasure later on, but if you've been doing research and you only need one or two pieces of information, check out my comparison chart:
Peloton Row Vs NordicTrack RW900 Comparison Chart
NordicTrack RW900
Peloton Row
Size of Monitor
22" Tilt-and-Pivot HD Touchscreen
23.8" Immersive Tilting Touchscreen
Resistance Levels
26 Levels of Digital Resistance
3 Resistance Levels
Type of Resistance
Silent Magnetic Resistance
Silent Magnetic Resistance
Programming/Workouts
Trainer-Led iFit Workouts including On-Location or Studio Workouts
(Free 30-day trial)
Trainer-Led Studio Workouts
Bluetooth
Yes, Completely Bluetooth Compatible
Yes, Completely Bluetooth Compatible
Sound System

30W Premium Sound System
Regular Android Tablet Rear Speakers
Maximum User Weight
250 Pounds (115 kg)
300 Pounds (136 kg)
Machine Weight
163 Pounds
156.5 Pounds
Overall Dimensions

82"L x 22"W x 54"H
94"L x 24"W
Warranty

10 years on frame
2 years on parts
1 year on labor
5 years on frame
1 year on parts and labor
Monthly Subscription Price
Individual: $180 per year
Family: $39 monthly or $396 Per year
$44 per month All-Access
Can the Rower be Used Without the Subscription
Yes
No
Current Price
(Subject to Change)
$1,999 (Excluding iFit costs)
$3,195 (Excluding All-Access membership)
It's fairly easy to see from the chart that the NordicTrack RW900 is the better deal, but let's get into the finer points of each model.
The NordicTrack RW900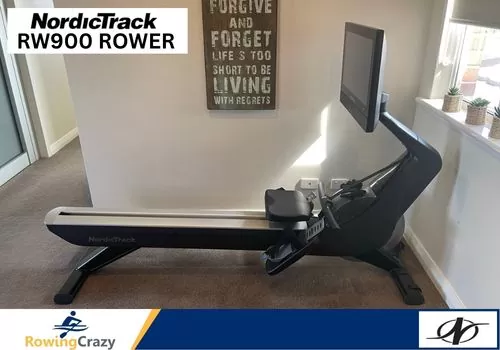 The NordicTrack RW900 is obviously the more affordable option, yet it still offers a great workout experience. It has a smooth, quiet, magnetic resistance system, a large touchscreen display, and a variety of pre-programmed workouts.
Check Out Our Video by Olympic Rowing Expert Rachael Taylor Giving Her Personal Review on the NordicTrack RW900:
Side Note: The RowingCrazy team have been rowing their hearts out on this amazing rower! All the staff members have been blown away by its performance and are having a blast using it. It's clear that this rower has won over many here at RowingCrazy.
Top Features of the NordicTrack RW900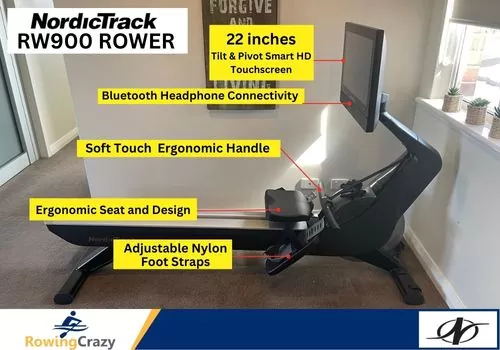 Let's take a minute to check out the top features of the NordicTrack RW900 rower.
My most favorite thing on this machine would be the large 22-inch tilt-and-pivot touchscreen monitor. It comes with iFit, which offers a huge variety of workouts in addition to rowing, such as yoga, strength training, resistance band exercises, and more. With the tilt-and-pivot monitor, you can comfortably do these workouts without straining your neck trying to see the monitor!
In addition to studio workout classes, you can also enjoy on-the-water workouts (the scenery in some of these is simply breathtaking!) or set up a manual workout where you don't have to follow an instructor's cues. You can simply row as long and as slow or fast as you want!
I do love the quick-adjust foot straps (much better than Concept 2 straps) and it's easy for multi users in the family. Just get your feet strapped in place without worrying that you'll never get it right again after Uncle Ernie puts his size 14 feet in there!
There are 26 levels of digital resistance (which automatically adjusts while your row), which means you will always feel challenged.
I was surprised at how quiet this machine is due to the magnetic Resistance! Try saying that about an air rower! I've used this machine with my grandkids sleeping in the next room, and they just sleep like a log!
I found the magnetic resistance is also super smooth (no more clunky Concept 2 bike chain – this really is a huge improvement!). You will glide along so sweetly, you will wonder why you kept your Concept 2 rower for so long! (Ok, Concept 2 has its good points, but I really prefer my NordicTrack!)
It uses the iFit app. If you haven't used iFit, you are in for a huge surprise. This has to be the best workout app in the world! It offers far more than just rowing workouts. You can do running, walking, swimming, boxing, yoga, you name it! This means that you can use iFit on other machines or do other types of exercise, and NO, you don't need an iFit-compatible piece of exercise equipment to use the other workouts. It's like an entire gym on your phone (or tablet)! Did I mention that iFit costs far less than the Peloton Row monthly subscription?
Want a personal trainer? iFit offers those as well for a very small price, I must say it truly feels like I have my own personal trainer right here in the heart of my home when using this machine.😊
There are a great many more features, but I thought I would just mention the best ones here.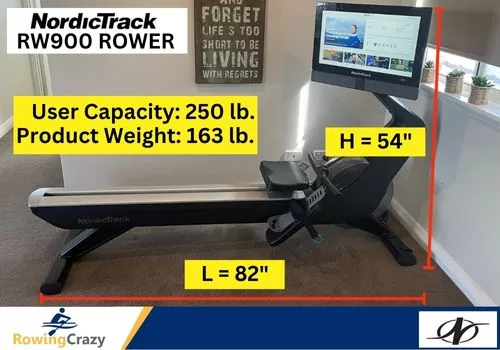 Overall, the NordicTrack RW900 is a great choice for those looking for a high-quality rower with a variety of features. It is comfortable, durable, provides a great workout experience and is personally one of my favorite rowers!
The Peloton Row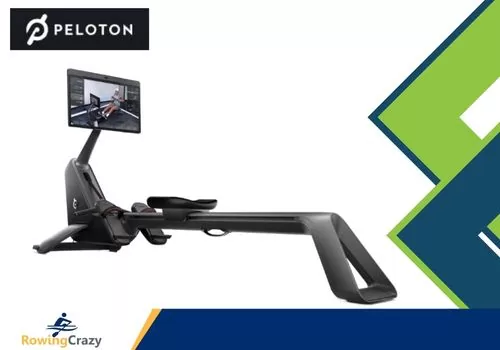 Just mention the name Peloton and everyone will know what you are talking about. While you will need to be specific which piece of exercise equipment you are talking about, the long-awaited Peloton Row is finally available to the public.
I've used one and like most Peloton equipment, the Peloton Row is well made and feels sturdy.
Top Features of the Peloton Row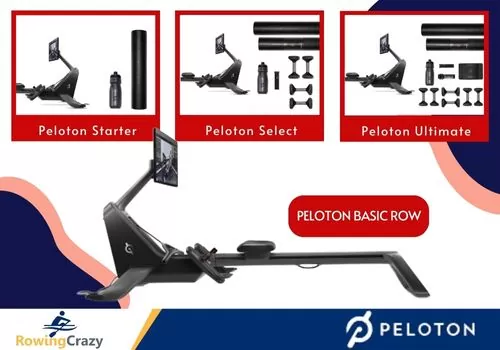 The Peloton Row is pricey, but it's got a lot of features, including the following:
The 23.8-inch HD touchscreen: This really large touchscreen display is the centerpiece of the Peloton Row. It allows you to stream live and on-demand workouts led by Peloton instructors, track your progress, and interact with the Peloton community.
The Peloton App: The Peloton App allows you to access all of the same content as the Peloton Row, even if you don't own the machine. This means you can take Peloton rowing classes on your phone, tablet, or TV using a non-Peloton indoor rower. The app only offers studio classes, and if you also have a bike or treadmill, it's best to subscribe to Peloton's All-Access membership for your household to access Peloton's vast library of workouts for your Peloton Bike or Bike+, Peloton Row, and Peloton Tread machines.
Silent Magnetic Resistance: Like NordicTrack, you can get silent magnetic resistance. Peloton says they offer three different resistance levels, but the machine is set for medium, and they don't recommend changing it ever. It kinda makes you wonder why have these different settings if they don't want you to use them.
Form Assist: This is perhaps Peloton's biggest selling point. Form Assist is designed to tell you when you are no longer using the proper rowing form so you can correct yourself. It doesn't use cameras, however, so all you get is a text on your screen. Personally, I found it annoying because it was quite vague but others have said that they found it helpful.
Personal Pace Targets: Personal Pace Targets is a feature that helps you to track your progress and stay motivated. It sets a target pace for you to reach during each workout and tracks your progress over time.
On-Screen Metrics: Lots of other rowing machines offer this feature, including NordicTrack, but it is worth noting that Peloton offers so many metrics that if you're a fan of keeping track of your metrics, you'll love all the details it provides. (The Ergatta has similar metrics, in case you were wondering.)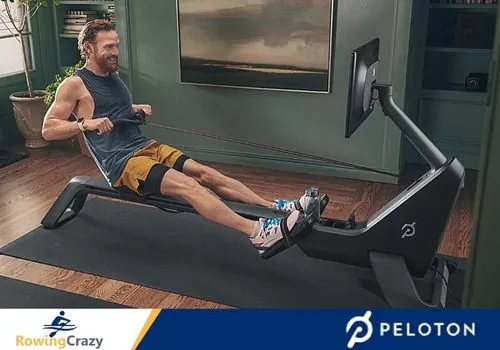 The main appeal of Peloton is that it's a big brand name that nearly everyone knows. You expect great quality and a stellar workout. However, this rowing machine is really missing something, and I'll tell you about it in the next section.
The Main Differences Between Peloton Row and NordicTrack RW900
While the Peloton Row and the NordicTrack RW900 are both great indoor rowers with a variety of features, there are some key differences between them, including the price, number of resistance levels, display, content, subscription price, sound system, stowable design, and warranty.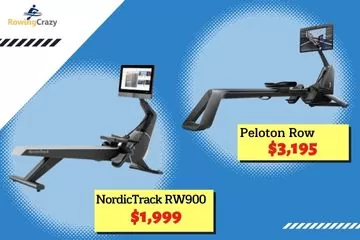 NordicTrack Is Cheaper
First, the price is pretty obvious. The NordicTrack RW900 is considerably cheaper than the Peloton. I know, you're thinking, "You get what you pay for", but that isn't always the case. I've used my NordicTrack RW900 for a couple of years now with zero issues.
Peloton Subscription Costs More
Then the subscription price. Not only is the Peloton much more expensive, you can only have one subscription per rowing machine. This means that if you have two Peloton rowing machines (imagine a rowing machine at your business and one at home), you'll need two separate subscriptions!
The good thing is that with All-Access membership, you get full access to the bike, rowing, and treadmill workouts from Peloton.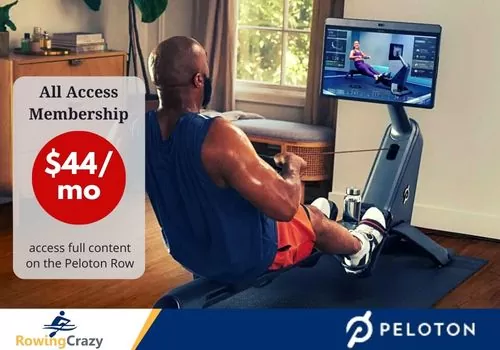 On the other hand, with the iFit family membership, up to 5 people (including yourself) can enjoy the full content iFit offers for various fitness workouts. Got two NordicTrack machines? No problem! Have your spouse sign on to one machine and you can sign on to the other.
NordicTrack Has More Resistance Options
I mentioned the resistance system a bit earlier. Both rowing machines offer silent magnetic resistance, but Peloton doesn't really want you to change the resistance level. NordicTrack has 26 digital levels of resistance. I'm a very advanced rower, and I've still never used the hardest levels.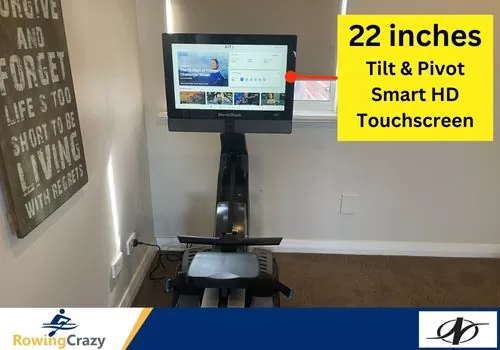 Peloton Is Larger
The Peloton display is two inches larger. NordicTrack doesn't offer Form Assist.
NordicTrack Speakers Offer Better Sound
If you don't plan on using your Bluetooth headphones, you should know that Peloton has some fairly tinny-sounding speakers on the monitor, while NordicTrack offers impressive 30W front-facing speakers.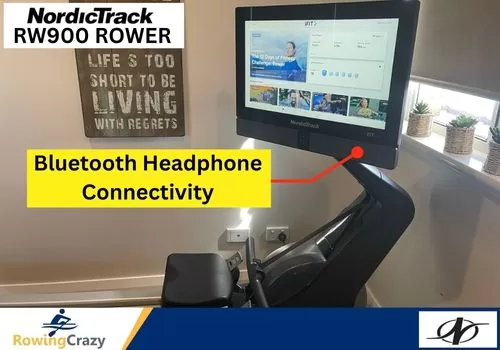 Both Have Similar Storage Options
For storage, the NordicTrack RW900 doesn't fold up but the screen can be folded and be stored upright against the wall (it also has transport wheels). The Peloton Row can also be stored upright against a wall but needs an anchor (so extra work involved here, not a major issue but something to consider). The screen will fold down but not the rest of the rower, and it's really, really long!
NordicTrack Has Better Warranty
The warranty is also something to consider. At this price, you would think Peloton would at least match NordicTrack's warranty, but they only offer 5 years on the frame and 1 year on the parts, including the tablet.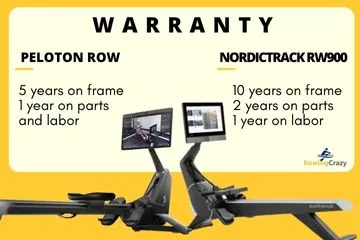 For far less cash, NordicTrack offers an impressive 10-year warranty on the frame, a 2-year warranty on everything else, including the tablet, and 1 year on labor! This is one of the best warranties in the industry, and I can't imagine why Peloton doesn't try to come close!
In the previous section, I mentioned that something was missing, and for me, it's on-the-water rowing.
I guess it's because Hydrow and NordicTrack have spoiled me when it comes to on-the-water workouts, which I absolutely love doing as I watch the gorgeous scenery go by. You can pick your favorite instructor or preferred location, too.
Yes, you can still do studio workouts, but I love feeling like I'm rowing on the water. You can hear the birds overhead, the lapping of the water as it hits the boat- there is nothing else like it.
Peloton only offers studio workouts, so that's a bit disappointing for me personally. However if you love studio-style workouts, you'll be happy, but I like variety (which is why I have more than one rowing machine). Give me a variety of workouts or forget it!
Do You Need a Subscription to Use Either Machine?
This is another sticking point.
If you have a Peloton Row and you cancel your subscription for whatever reason, your rowing machine is now a huge paperweight or clotheshorse.
That's a pretty expensive paperweight or doorstop!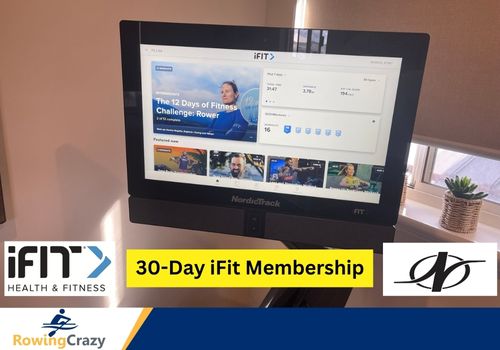 This isn't the case with NordicTrack. iFit membership is the best dang thing since sliced bread, but if something should happen that forces you to cancel your membership, there are a couple of dozen workouts preprogrammed into the machine. Life happens, and NordicTrack understands that fully well!
This means that while you can't enjoy the thousands of workouts on iFit, you can still use your machine and even enjoy watching workouts on your NordicTrack.
That seems like a no-brainer to me!
Do People Prefer Peloton or NordicTrack?
Ask 100 people this question and depending on which machine they own, they will probably recommend that machine!
There doesn't seem to be a clear consensus on which rower people prefer, as both the NordicTrack RW900 and the Peloton Row have their own advantages and disadvantages.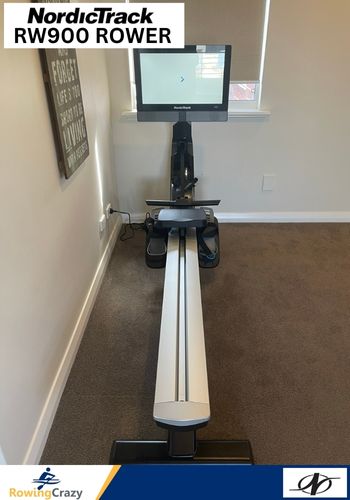 The NordicTrack RW900 is generally seen as a more affordable option with a longer warranty. While it has a slightly smaller touchscreen display, it has more resistance levels than the Peloton Row.
On the other hand, the Peloton Row has a more immersive workout experience, thanks to its live and on-demand workouts led by Peloton instructors. It bears the popular Peloton name, which is important to some people.
Ultimately, the best rower for you will depend on your individual needs and preferences.
Personally, although I could afford a Peloton, I really prefer my NordicTrack RW900 rowing machine. I love the iFit workouts, the smooth, almost luxurious feeling of the rowing motion, and I love paying less!
If you are looking for a more affordable rower with a variety of features, prefer one that you can use even if you can't pay for the subscription, and want thousands of different workouts at your fingertips, then the NordicTrack RW900 is a great option.
However, if having a brand-name machine is important to you and you love studio workouts, or if you've used Peloton before and you were happy with it, then you'll probably want to go with the Peloton Row.
Can I Watch Netflix or Other Programs on Either Machine?
The short answer here is no.
The more complicated answer is that for Peloton Row, absolutely no.
For the NordicTrack RW900, the answer is yes, if you are willing to do a little work.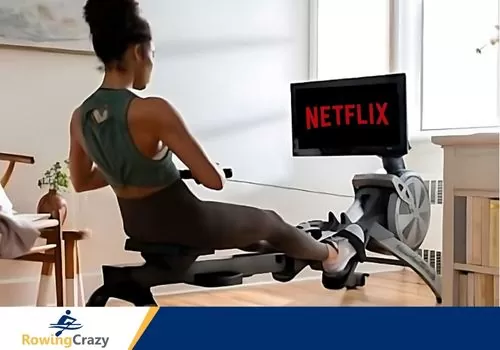 If you follow the instructions in this article, the majority of people who are willing to spend a little time at it can easily get Netflix, Youtube, or other streaming services to run on their NordicTrack monitor.
If you're not into altering your devices and you don't like playing around with programs, then you should take the short answer and go with it.
However, this doesn't mean that you can't set up your phone or tablet on the machine and watch Netflix or other streaming services on your tablet!
Or you can set up your rowing machine in front of your big 65-inch TV and watch Netflix.
People usually find ways to get around things if they really want to, so it's really up to you.
Other Things to Consider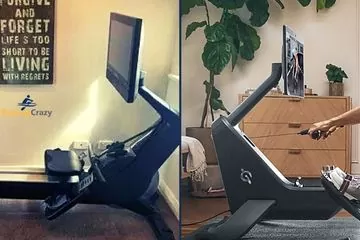 There are a few other things to consider when trying to decide which rowing machine would be the right choice for you.
Price and subscription fees. Take a look at the chart at the top of this article, and you'll see both the current selling price and the monthly fees. This is a huge difference and not something to be taken lightly. Consider whether you can afford a Peloton and the monthly fees, and what happens to your Peloton Row if you can't pay. It becomes nothing more than a long rock without your subscription.
Size. The Peloton is a whopping 96 inches long, and you'll need an additional 2 feet of space to use it. This means an area of 10 feet in length and 8 feet in width to use the Bootcamp workouts. If you have a garage or home gym with lots of space, you're set. If not, consider the NordicTrack RW900.
Maximum Weight Capacity. How much weight capacity do you need? If you weigh more than 250 pounds, you'll want to check out the Peloton since the weight capacity on the NordicTrack is 250 pounds max.
Ergonomics. The NordicTrack RW900 has a more adjustable seat and foot pedals than the Peloton Row. This means that the NordicTrack RW900 can be better customized to fit different users.
Warranty. The NordicTrack RW900 has a much longer warranty than the Peloton Row. The NordicTrack RW900 comes with a 10-year frame warranty, a 2-year parts warranty, and a 1-year labor warranty. The Peloton Row comes with a five-year warranty on frame and a 1-year limited warranty on parts and labor. Yes, you might be thinking, "But it's a Peloton". True, but even new, high-quality things break down unexpectedly. Are you willing to pay even more to have someone else fix your 15-month-old rower if something should go wrong?
Everyone has their own deal breakers. My mother would never pay top dollar for a machine with a one-year warranty that turns into a doorstop if you can't pay for the subscription.
I tend to agree with her, of course, but my deal breaker is the lack of on-the-water rowing workouts. The original Hydrow spoiled me for those, and now I can't imagine doing only studio classes, no matter how great they are! Side Note: You might also like to read my other article Hydrow vs the Hydrow Wave
What's your deal breaker?
Which Is the Best Indoor Rower?
This is a nearly impossible question to answer because there are so many different rowing machines and a multitude of people with different needs/likes/wants.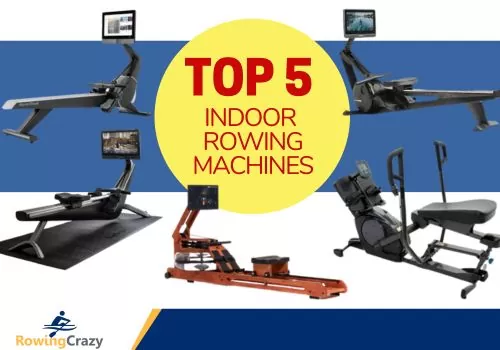 I will give you my personal opinion as a professional rower. For indoor rowing machines worth considering, here are my Top 5 Picks:
All of the above have pros and cons, so I encourage you to read the reviews on each machine and decide for yourself what is important to you and which piece of fitness equipment will work best for your lifestyle.
One Last Thing Before You Go!
While Peloton makes terrific products, I really hate paying for a brand name when slightly less popular names work just as well.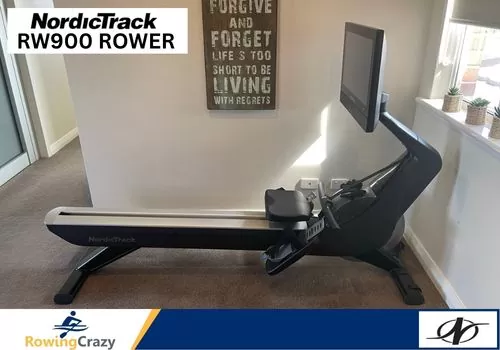 I highly recommend the NordicTrack RW900 and the iFit app. They offer interactive training sessions, scenic rows, beginner programs, quiet operation, and one of the best warranties in the industry – I really don't see how you can go wrong.
Fitness enthusiasts, seasoned rowers, or complete beginners will find the NordicTrack RW900 super comfortable, super engaging, and it won't break the bank!
Live healthy and have fun rowing!
---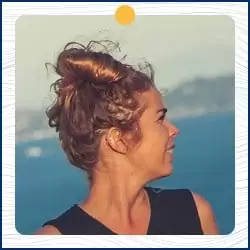 Written by Petra Amara – RowingCrazy.com
CEO & Founder of RowingCrazy, National Rower, Coxswain Womens Eight Team, Rowing Coach & Writer
Petra is a Mother of two and owner of Rowingcrazy.com. Petra lives and breathes rowing, she also has a passion for writing which lead her to start RowingCrazy.com to share her rowing experience and expertise with others.