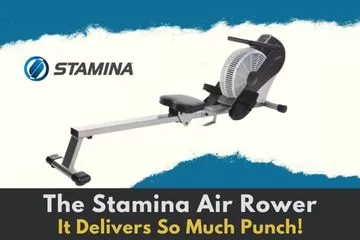 The Stamina Air Rowers are affordable and high-quality rowing machines that are great for users at any level. Since their founding in 1987, they've aimed to create quality yet affordable fitness products that last.
At Rowing Crazy, we know that when you're buying an indoor rowing machine, the one thing you are looking for is the best quality possible without necessarily having to break the bank. Having canvassed the indoor rowing market, we've identified the two air rowers as machines that fit this description pretty well.
Stamina Air Rower
#1: Stamina ATS Air Rower
The Stamina air rowers uses wind resistance in their flywheel to provide smooth and efficient rowing stroke. Most rowers that use air as their mode of resistance tend to offer significantly low resistance levels that aren't appealing to seasoned rowing fans. The Stamina ATS Air Rower however has been designed to provide strong resistance that makes it quite appropriate for experienced and inexperienced rowers alike.
powered by Advanced iFrame. Get the Pro version on CodeCanyon.
Stamina ATS Air Rower 1399
The Stamina ATS Air Rower 1399 has a multi-function performance monitor to provide you with detailed feedback of your rowing exercise. The monitor displays time, your rowing speed, distance covered, and the amount of calories burned. This way you can keep track of your performance and know exactly when you are making the desired progress.
When you have maxed out on your workout, it may be a wakeup call for you to move on to the subsequent level of resistance to make the exercise more stimulating.
Great Design and Comfortable Seating
powered by Advanced iFrame. Get the Pro version on CodeCanyon.
The Stamina ATS Air Rower 1399 rower also has a padded, upholstered seat that has been engineered to slide along the rail with ease. This makes you comfortable and encourages a spirited workout. The last thing you need in the course of your training is discomfort. It can be a great turnoff. But with the stamina air rower seat, you feel motivated to exercise on and on without the possibility of getting fatigued.
The seat is also angled to ensure your seat returns easily without having to struggle awkwardly with it to maintain the position. Its large footplates are designed to fit any foot size. It means that the machine can be used by your entire family. Any user regardless of their feet sizes will fit well on the footplates. The angled seat rail is oversized to facilitate smooth sliding. A smaller and feeble seat rail would feel awkward, and the seat rail on the Air Rower is a guarantee against such, which is another reason why we love this machine!
Stamina ATS Air Rower 1399 Offers Easy Storage
The comfort of your feet on the large footplates is furthered by the adjustable nylon foot straps designed to hold your feet securely in place. No unintended sliding that can make your workout less interesting. The stamina air rower folds upright for easy storage. If you have a smaller home or limited space in your training room then you'll love the foldable frame. It makes storage a breeze especially for those with smaller spaces.
Stamina Air Rower 1399
The built-in wheels on this machine make it quite portable. You can move it with ease from room to room or the storage area after a workout. There are also the floor protectors that prevent it from skidding, in addition to keeping your floor safe from abrasions.
Robust Construction With A 3 Year Warranty
The air rower is made of sturdy steel construction that has been built to last. You don't want a frame that breaks soon after you buy it. Such a robust construction lets you train with peace of mind without the fear that it will break. And eventually, it lets you save money in the long run as it requires no maintenance. This robust construction is supported by a 3-year warranty for the frame and an additional 90-day parts warranty. In the unlikely event that something goes wrong within this window, you can be sure to have it sorted free of charge.
These air rowers has textured grips. This means your hands enjoy a great deal of comfort with the stable grips while you row. No slipping off or sliding from end to end during rowing. They are also designed to feel comfortable in the hands so you don't develop sore palms from rowing. Hurting your palms can be a major setback. You would have to take some time to heal up before you can resume training again.
This Air Rowing Machine Made Our List for Best Portable Rowers – Click here to read more about portable rowing machines
Stamina Air Rower Measurements
When assembled, the air rower 1399 measures 77 inches long, 18.75 inches of width and 22 inches in height. This is an ample size for anyone who wishes to enjoy training from the comfort of home. Despite being sturdy, the machine is lightweight enough for you to move around with little effort.
When folded, it has a reduced length of 48 inches, it retains the same width of 18 inches and the height increases to 28 inches. This means it will take less horizontal space and will require slightly more space vertically. Included with the rower is an owner's manual to guide you through everything you need to know about rowing the machine.
With this manual, you also won't need any technician to help you out with the assembly. It becomes simple with the step by step instructions to guide you through the whole process. Side Note: You might also like to read – Water Rowing Machine Vs Concept 2
Stamina Air Rower 1399 Delivers Full-body Workout
It's an air rower, meaning it is smooth to row. Some people find the noise a bit high for them, but this is based on individual preferences and characteristics. If you want to watch the TV while rowing, then this machine might force you to turn up the volume quite a bit or better still, use the TV after rowing (shrug).
Notice that most air rowers that use air for resistance will often cost you a decent $1,000. So, the 1399 rowing machine comes rather as a blessing to anyone who would rather get high value without shelling out so much dough. It comes at a fraction of the price of its high-end cousins that use the same mode of resistance.
The Air Rower 1399 also comes with a comfortable padded seat, which is something you can't take lightly. Your comfort during rowing makes quite a difference. Few people will have the drive and motivation to row on if the seat is either awkward or gives you some uncomfortable feeling.
The better part is, these air rowers will deliver the same kind of full-body workout you would get if you go for the high-end air rowers. Just visit a local fitness club and try out the commercial-grade air rowers there. Then return home and work out using your exercise machine. Compare. You may be in for a nice surprise.
If you are after a quiet air rowers – click here to see our article on quiet rowing machines!
Stamina Air Rower 1399 is the Best Rowing Machine In This Price Range
For the best air rowers in this price range, the Stamina stands head and shoulders over most other air rowers. Not just because of the construction that's built to last – we've sung that song already. There's more to marvel about. The textured grips that keep your hands stable and comfortable while rowing is just one of the extras.
There are also the built-in wheels that ensure easy portability from room to room within your home or just from your workout area to the machine's storage area. Additionally, the foldable frame means that storage is a breeze. The rower folds upright so it can fit you're your closet.
These air rowers can make your whole family fit and significantly contribute towards creating a healthier family in your home, thanks to the huge footplates and nylon rowing foot straps carefully chosen to accommodate all feet sizes. They are sturdy, saving you money on the cost of maintenance over the long run.
You Will Love The Added Floor Protection
The floor protectors offered with the stamina air rower will safeguard your workout area from wearing out and forcing you to incur costly repairs. It also prevents skidding, so you can enjoy a stress-free training experience. There's one more feature that we are particularly happy about. It's none other than the angled seat rail. This is designed specifically to facilitate easy seat return, so you won't jolt out of your seat. The feature is particularly important for people who are new to rowing – the seamless back and forth movement normally takes some getting used to.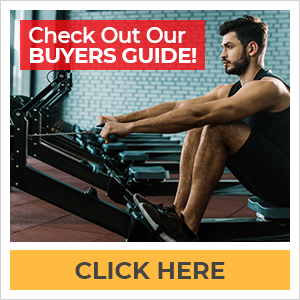 Rowing this machine can be utterly stimulating. If you've rowed the Concept 2 rower in your local fitness center, then you must have noticed there's a knob used to control the level of resistance for your rowing. Stamina does not have any such kind of a knob. Instead, fan blades in its flywheel that spin when you pull the handle and create wind resistance.
Pull faster and the wind gets stronger. Stronger wind means greater resistance and the greater the resistance the harder you row. Since there's no knob to use to control the resistance levels, the level of resistance is simply determined by how hard you row – and this can be fun. The whole thing about resistance levels in this rower is practically automatic. So here's the secret: on the day when you don't feel like taking it too hard on your muscles, all you have to do is avoid rowing too hard – the resistance will remain minimal by itself.
On a Budget – Click for Machines under $200!!
Final Thoughts on these Air Rowers
When you're buying an indoor rowing machine, one thing you are looking to do is, get the best quality possible without necessarily having to break the bank. And having canvassed the indoor rowing market, we've identified this rower as one machine that fits that description pretty well. It is built to last, with a robust construction that will take you for years without a hint of decline in value. And since this is supported with a 3-year frame warranty and a 90-day parts warranty, you can rest assured that you're getting good quality for the money. Yet, besides its robust frame, the Air Rower comes at the lower end of the price spectrum. At the cost of only $399.00 on Amazon, coupled with free shipping, these air rowers are truly one of a kind.
#2: Stamina X Air Rower
As the name suggests, the Stamina X Air rowing machine uses air as its mode of resistance. When you pull the handle, the fan blades in its flywheel spin and create a powerful wind. It is this wind generated by the blades in the flywheel that creates the resistance you feel during your rowing activity.
powered by Advanced iFrame. Get the Pro version on CodeCanyon.
The X Air Rower does not have any knob to control the resistance level. The resistance is adjusted automatically by the intensity of your rowing. The harder you row the greater the resistance, and the lighter the rowing the less the resistance you generate. This is how the resistance on this rower works.
Pulling the handle harder generates stronger wind that creates greater resistance. But you can opt to go slow on the pulling and create less resistance by generating less wind through a lighter pulling activity. Put simply, the machine lets you change the intensity of your workout just by how light or hard you row. So you can work at your own pace without over-exerting yourself.
Air Resistance Provides Smooth Rowing Experience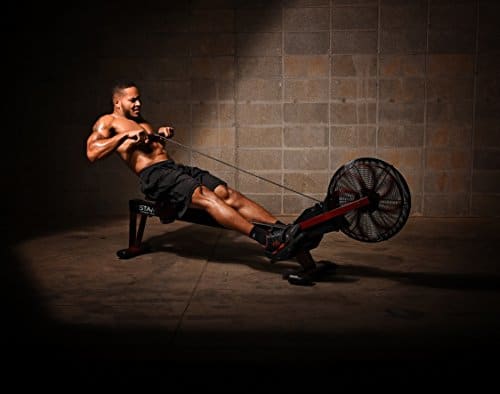 This air resistance also means that the machine provides a smooth rowing experience. Air and water are normally used to create smooth resistance and experience that is as close to the natural act of rowing a boat as possible. The rower measures 77 inches long, 18 inches wide and is 22 inches tall when assembled.
When you fold it, its new measurements are 48 inches long, 18 inches wide and 28 inches tall. This means you can be economic with your use of space and it can fit inside a closet if you wish to keep it there. It weighs 54 pounds, a small weight for a piece of gym equipment. This is an aspect that appeals to many people because no one wants to struggle with something too heavy. You'll always want to move your machine around, and while at it, the lighter the better; it doesn't require so much energy to handle.
Built-In Transportation Wheels for Easy Moving
There are built-in transportation wheels on this machine. These are designed to facilitate easy portability. Once you finish your workout, you can easily move your machine to the place where you want it stored with ease by using these wheels. The X rower is foldable. This feature further makes it consume less space upon storage. When you are ready to work out, you just unfold it and continue. Folding and unfolding the machine is simple and will only take seconds. It's just a matter of pulling out the pins and then folding up the equipment; as simple as that.
Robust Construction Built To Last A Lifetime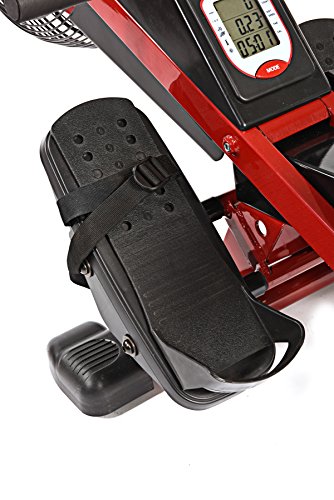 This rower has the same robust construction of the Air Rower. Many people have argued that the two have no difference; some have even bought them on sale at the same prices. Again, that's based on their assessments. What we know is that just like the Air Rower, the Stamina X rowing machine shares the same sturdiness found on the other Stamina rowing machines.
The frame is sturdy and is built to last a lifetime. There is a 3-year warranty period during which the supplier will repair or replace any defective frame. For the record, such incidences are always very rare with the X rower because they are essentially high quality and built to last. There is also a 90-day warranty for parts. During this period, you can have any defective parts replaced or repaired at no extra cost.
Comfortable Padded Seat to Give Added Support
X rower has a sliding, padded and upholstered seat for less strenuous use and a more comfortable feel. These features are designed to support your bottom and back ergonomically so your joints and the spine never get tasked. It also has large strapping foot plates that are suited for use by virtually any user. People with different feet sizes will have their feet gripped firmly in place and enjoy working out without their feet slipping off in the process. The handles are textured to offer a better grip for everyone. You'll certainly enjoy using these.
Manufacturer Money Back Guarantee
The equipment manufacturer has a money-back guarantee that provides for a full refund of your money in case you are not satisfied with the purchase of your Air Rower due to some damage or any complaint. Your home rowing machine arrives with all its parts without defect or shipping damage according to this provision. It also provides for the replacement of any parts that may be damaged during shipment. You can also get a piece of entirely new equipment if necessary – also at no additional charges.
There are an in-home delivery and assembly service for the X Rower for an extra charge, so if you don't want to use the manual that comes with the machine then you can settle for this arrangement and pay the additional fee. Otherwise, the machine is very easy to assemble and it may not be necessary to pay the extra assembly charge. The supplier ships the machine right to your door for free.
Stamina X Rowing Machine Delivers A Thorough Workout
So despite being truly top of the range, those high-end machines won't beat, if not match up to the X Air Rower as far as resistance is concerned. It delivers a very thorough workout. You'll feel some desirable soreness in your joints the day after – proof that you're gaining. Expect this feeling to be more intense for the first few days of your rowing, just like you do from a regular gym cardio or strength training.
The multi function monitor on the rowing machine helps track your progress and displays the data on the screen giving you real-time feedback. Depending on your fitness goals, being able to track the number of calories burnt, the distance covered or the time you take to row each day or on each session can be such a motivation.
Read Our Review All About the Best Interactive Machine!
You can rely on this amazing monitoring device to keep a record of your weekly or even monthly calorie count based on the amount you burn. This will keep you further motivated and give you some sort of purpose to dedicate yourself to regular training. By nature, you want to improve, and this kind of feedback can keep you on toes towards attaining that goal. This apparatus is handy and encourages you to adapt your current training routine accordingly.
Great for Transportation
The built-in wheels are great for transportation of the machine for storage and for getting it out of the way after you're done training. The ease of storage is furthered by the foldable nature of the frame on this rowing machine – so it's both portable and compact. Notice that the machine gets smaller after folding, making the X Air Rower a perfect rower for those folks with smaller homes or little rooms in their houses for working out.
Additionally, there is no worrying about the safety of your floor or the possibility of accidents during your workout; this rower has floor protectors designed to keep the equipment from sliding while also protecting your floor from damage and scratches. The X Air rower is one of the best, most durable indoor air rowing machine you can get within its price range. Simply, it saves you money while delivering the same value as some of the most expensive high-end air rowers in the fitness marketplace.
Designed Especially For Beginner Rowers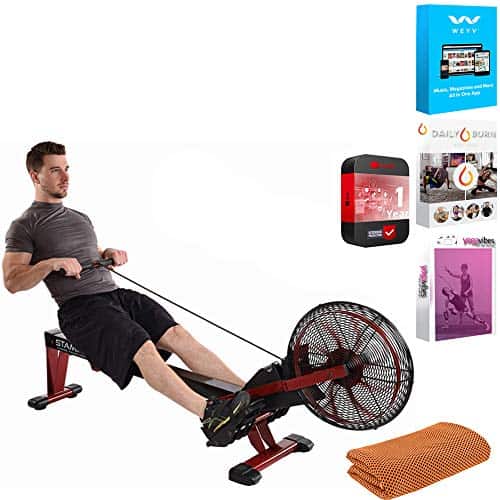 The padded, upholstered seat that slides smoothly along the wide sturdy rail is a major addition to the quality of this machine. The seat is handy in making your workout enjoyable and comfortable. It has been angled to make it easy especially for beginners to find it easy to move back and forth on each stoke.
This comfort is further augmented by the footplates on the Stamina X that pivot so that there is absolutely no strain on your ankles while you do your movements. The adjustable foot straps are there to ensure anyone irrespective of their foot sizes can have their feet firmly gripped in place and enjoy a good workout.
The machine records your workout feedback in terms of distance, time, calories burned as well as the speed of your rowing and you can simply press the button in to reset it. You might not notice why the reset feature is important. Here's the thing, if you want to record your weekly miles or periodic calorie count then you realize this feature is a bonus.
Tight On Space? Click Here to See All Our Easy Store Machines!
Final Thoughts on the Stamina X Air Rowers
The most amazing thing about this machine is its resistance. It is our recommended rower for those experienced folks. If you've been working out for a while, you'll get behind the fact that greater resistance is the most desired thing on a rower. Notice that rowing is a low impact exercise and the more the resistance the greater your results. We all want to grow in our workout, and few rowing machines have the advantage of good resistance.
Talking of the seasoned rowers, you might have used the Concept 2 rowing machine in the gym. It is commercial grade and a bit expensive as an indoor air rowing machine. Yet we've identified a reason why you may want to think more seriously about the Stamina X instead of such high-end tools. Concept 2 rower uses magnetic power for resistance. And as it is with magnetic resistance, pull the handle too hard and you may just lose resistance while the machine regains its force to re-establish resistance. While that kind of resistance restricts how hard you must pull, the rower does just the opposite: the harder you pull the greater the resistance. And most people love this about the X rower.
Learn More: Click Here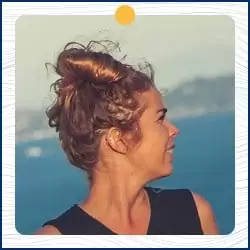 Written by Petra Amara – RowingCrazy.com
CEO & Founder of RowingCrazy, National Rower, Coxswain Womens Eight Team, Rowing Coach & Writer
Petra is a Mother of two and owner of Rowingcrazy.com. Petra lives and breathes rowing, she also has a passion for writing which lead her to start RowingCrazy.com to share her rowing experience and expertise with others.