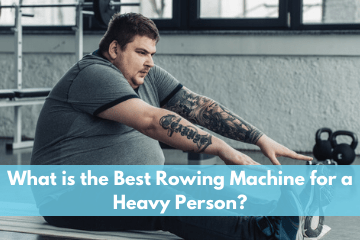 When you first begin your health journey, it can be stressful. It can be even more difficult if your body weight exceeds the weight limits on most traditional workout equipment. But that's why this article exists! We're here to help you find the best heavy duty rowing machines to both physically support you and help you with your health/fitness journey!
Rowing is a great workout. It challenges all the muscles in the body and targets the legs, core, and arms. It works via resistance, using pressure as well as strength to challenge the muscles to begin working. It gets your heart rate up, your blood will start pumping, toxins leave your body through sweat, and your body will gradually get fitter.
Not everyone exercises to lose weight, but many folks do. So, let's explore some of the aspects and qualities of heavy duty rowing machines and their benefits for your body!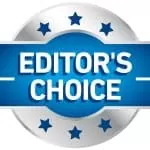 In a Hurry? Here are My Top 5 Picks:
If you're pressed for time and just want to find the best rower for heavy people, here are my top choices.
*We review fitness products impartially and may earn a commission from affiliate links. For details see our disclosure page.
You can read my full breakdown and review on each rower further down in this article.
How Long Should You Use a Rowing Machine to Lose Weight?
For starters, everyone has a different body, a different story, a different situation, and different abilities. You should not compare yourself to others.
The rate you lose fat and gain muscle could be much slower than someone else in a similar situation. But that right there is the new word. Similar.
No one is in the same situation as you. You are unique! Your lifestyle may prevent you from getting as much exercise time as you would like, while someone else could have 7 free hours each day that they can crank out on a rowing machine.
Comparing your progress to that of others can make you lose motivation if you're progressing slower, so you should focus on taking care of yourself and living a healthy life.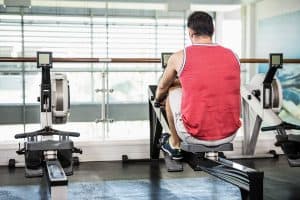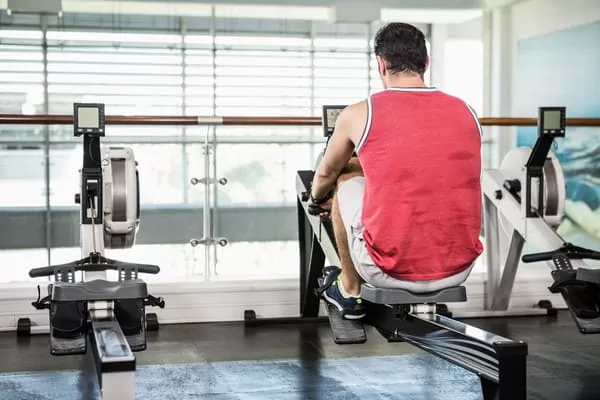 The amount of time you should try to spend sweating on your rowing machine or doing another type of workout is 15 minutes a day.
It's important to regularly sweat since that signifies the combustion of calories into energy in your body, which fuels your workout and helps you lose more weight. Most people will try to do more than 15 minutes of exercise a day, but as I said earlier, everyone has a different situation.
Try to fit 15 to 20 minutes of high-intensity exercise on your rowing machine each day to burn 150 to 300 calories per 15 minutes. It is a small amount of time that most people can schedule into their day and make the most of it.
You could get a workout going on your rowing machine while you watch TV, or talk on the phone, or something like that. You can find ways to integrate working out on your rowing machine into your schedule without eliminating other aspects of your life!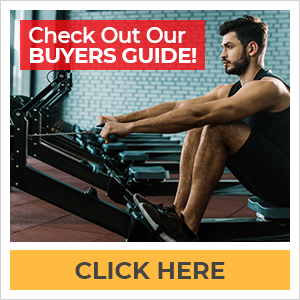 Which is Better? Air or Magnetic Rowing Machines?
The only big difference between the two types of row machines is the resistance and how that resistance is created in the machine.
Resistance is produced when the person using the rowing machine pulls back on the handles and pushes with his or her feet to slide the seat back and go through the motions of rowing on a boat. In the space where the cord is wound when it is not being pulled is where the resistance will be created.
So which type of resistance do you want in your machine, or which type of resistance is best for what you are trying to achieve?
Air Resistance Rowing Machine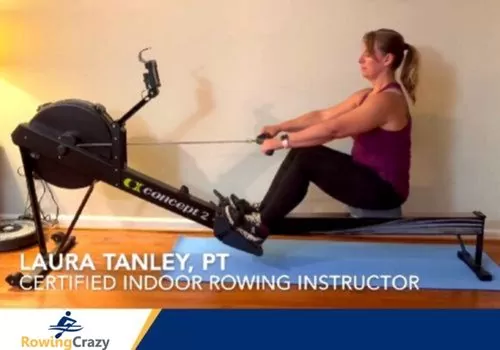 Air resistance machines are the best rowers for smooth, and powerful strokes while exercising or rowing practice. They are great for all purposes of workouts, and their price range can span from cheap to super-duper expensive, so there is usually one for everyone's budget.
TRENDING ARTICLE: The Best Rowers Under $500
Air resistance machines tend to mimic the feeling of realistic rowing in water more than magnetic resistance machines, which is why these air resistance rowers are so popular by athletes of the sport.
These types of heavy duty rowers create resistance when the user pulls the handle and spins a "fan flywheel." As this wheel turns, it moves the air to the front and sides of the flywheel. This creates drag around the wheel, which is resistance, meaning that the faster and harder you pull on the handle to row, the more resistance you will get out of your machine.
This essentially means that as you get stronger and more fit, your rowing machine will keep challenging you with more intense workouts!
These types of rowers tend to make a "whoosh"-ing sound when being used, (courtesy of the fan,) so some people find them mildly annoying if they are trying to watch TV, but you can always turn up the volume or put closed captioning on. Other users like the sound and even find it therapeutic.
TRENDING ARTICLE: The Best Quiet Rowing Machines
Magnetic Resistance Rowing Machines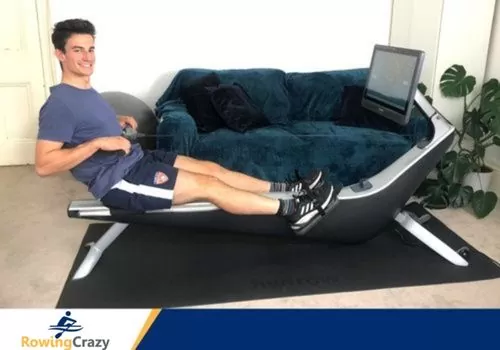 Similar to air rowing machines, magnetic resistance machines have a smooth and powerful stroke that feels realistic. They come in a range of prices, so there is sure to be one within your budget!
One really great thing about a magnetic rowing machine is that they are almost completely silent. This feature makes them a popular purchase for people who live in busy houses and do not want to disturb others, or avid TV workout watchers.
The way the resistance is created in these rowers is by moving a magnet further and closer to a metal flywheel. The magnet and flywheel interact, causing something called "eddy currents" which cause the flywheel to slow down and provide resistance to the person using the machine.
The further away the magnet is, the less resistance experienced by the user, and the closer the magnet to the flywheel, the more intense the resistance is.
The downside to these types of machines is that the resistance level stays the same throughout your health/fitness journey. You cannot pull harder and expect more resistance to come from it. Eventually, some people (not all) feel that their strength exceeds what the rowing machine can provide them.
Some magnetic machines have dials or switches that can either increase or decrease the intensity or the resistance allowing it to challenge you further, but not all magnetic rowers have this feature.
Are Rowing Machines Good for Obese People?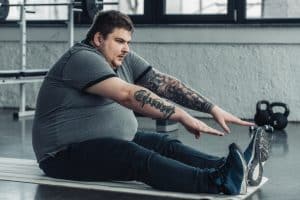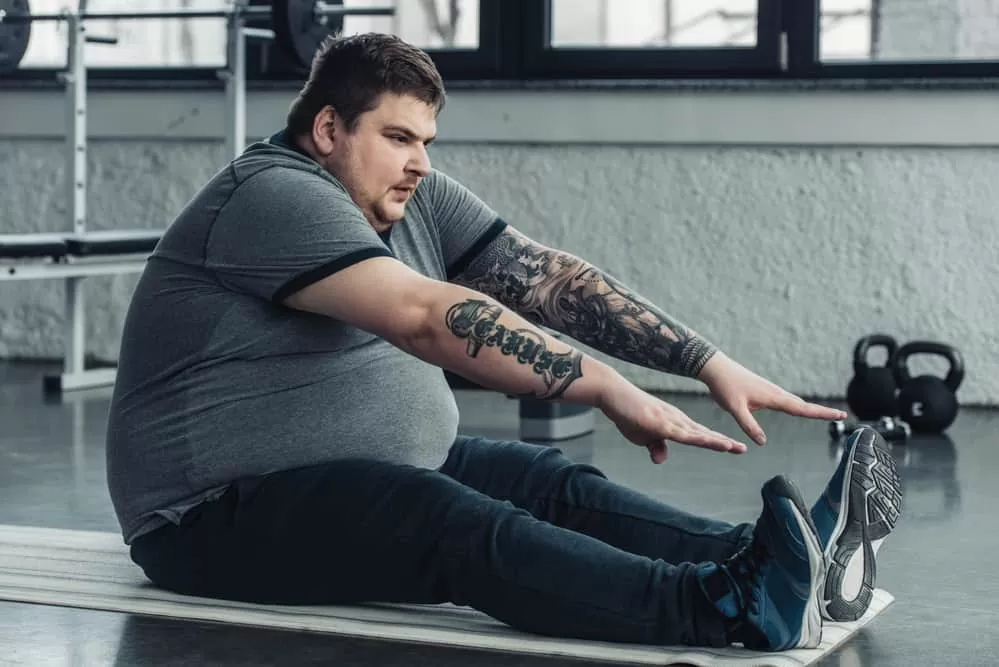 Yes! For obese conditions, we recommend consulting with a rowing machine expert first to better understand how to maximize the benefits of using a rowing machine and prevent injury to the joints, muscles, and tendons.
For you to maximize the workout you are doing on your rowing machine, you need to do a warm-up for 5 to 10 minutes and always stretch before you begin your full workout and follow it with a 30-minute full workout. During your workout, you want to try to keep your heart rate around 130 beats per minute (BPM) or whatever your health/fitness coach or doctor instructs you to do.
It is important to follow what your health/fitness instructor or doctor tells you to do because if you start off your fitness journey too strong and too fast, you can hurt yourself and lose time to recovering from injuries. So listen to your health coach or medical resource persons because they understand how the body works.
Your body typically starts burning fat around the 30-minute mark, which is why it is recommended that a workout exceed 15 minutes, so you get the fat to burn along with calories. Your muscles go into a deficit and grow proteins which create muscle mass.
It is important to include a cooldown time to stretch again and allow the body to gradually come down from the intensity of the full workout.
Rowing Machines with High Weight Capacity
If you're overweight and beginning your health/fitness journey, congratulations! You should be proud of yourself for taking this step!
It can feel a bit stressful, especially if you're severely overweight, to find a rowing machine that has a high enough weight capacity to handle you and your workout, and that is where we can help you!
The capacity of the rowing machine you buy does not refer to the weight you're pulling in each stroke you row. It means the number of pounds that a person weighs and still safely use the machine. Heavy duty rowing machines will indicate the maximum weight capacity that the rowing machine can take. The higher the maximum weight, the stronger the machine.
Are There Rower Machines for Morbidly Obese People?
Morbid obesity or Class 3 (high-risk) obesity refers to the weight category of people whose body mass index (BMI) is 40 or greater. In an illustration given by CDC, a person 5'9" tall weighing 271 pounds is considered morbidly obese. It is crucial for persons suffering from this condition to reduce their weight, and rowing is a great option.
One important consideration when shopping for an indoor rower to add to your home gym is the rowing machine weight limit or the maximum user weight that the machine can safely handle.
Fortunately, there's no dearth of rowers in this category, although finding one needs a bit of research and effort. And that's what this list is all about – to make things easier for you. Please take note that not all of these rowing machines will work for all morbidly obese people, but there will be at least three in this list with sufficient weight capacities for the extremely heavy.
Our Top Pick Rowing Machines that Have High Weight Capacities!
1. Hydrow Rower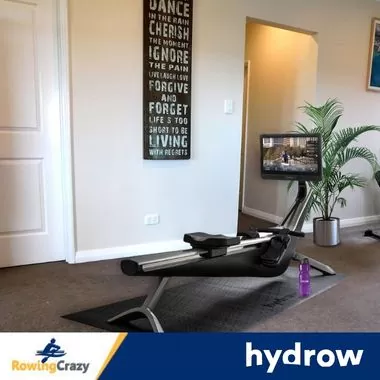 Hydrow SAVE $100 or £100!! => Use Coupon Code: ROWINGCRAZY
The Hydrow has earned its nickname as "the Peloton of rowing machines", and we're not surprised. It was engineered as a heavy-duty rowing machine with a body made of flat anthracite polymer, supported by commercial-grade aluminum and steel structure.
Watch Experienced Heavy Weight Rower Max Secunda using the Hydrow:
Its computer-controlled electromagnetic drag mechanism lends it the feel of actually rowing on water. With up-to-the-minute technology, the Hydrow rower immerses you in an incomparable "Live Outdoor Reality" rowing experience.
All these diverse workout options, stunning visuals, and exciting interaction make the Hydrow experience one of a kind. It will hook you right on day one and sustain you through the boring days. If you need to lose a lot of weight, you should do your rowing workout routines regularly, and having a machine that turns the dull into exciting is no doubt an ace up your sleeve.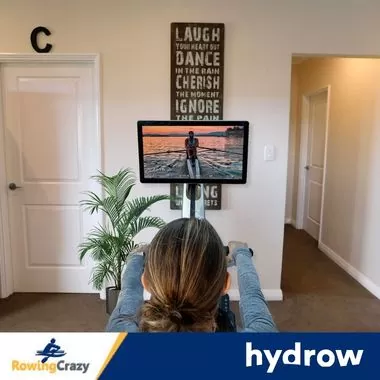 That's one thing about the Hydrow that no other rowing machine has replicated yet. But aside from the connected fitness it offers and hi-tech features like the 22-inch HD touchscreen, live on-demand workouts, and dynamic online team support, the machine itself is a beast. This heavy duty rowing machine weighs 145 lb, has a capacity of 375 lb, and can support people within this weight limit.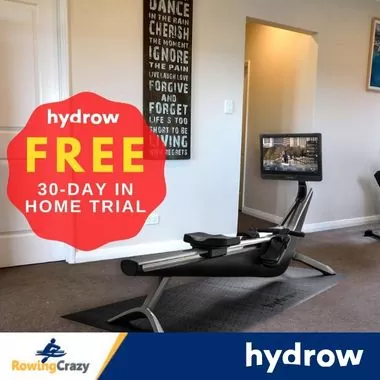 Hydrow SAVE $100 or £100!! => Use Coupon Code: ROWINGCRAZY
In other words, this heavy-duty rowing machine will work perfectly for most heavy people, including those who might be morbidly obese.
2. Teeter Power10 Elliptical Rower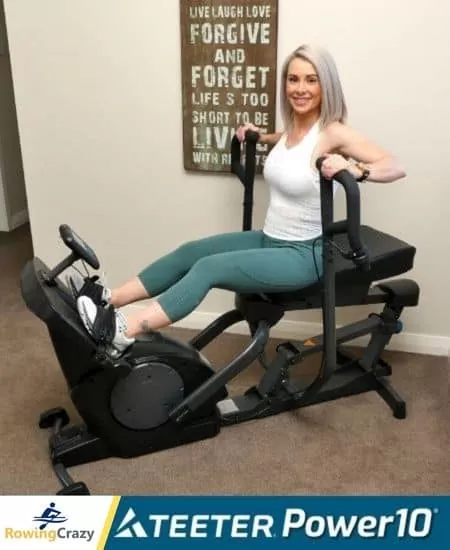 The Teeter Power10 elliptical rower brings a combination of features that makes it a unique rowing machine. It is the only indoor rower that operates in an elliptical path, which is why it is also referred to as a combination rower-and-elliptical machine.
Watch below experienced rower Rachael Taylor:
The elliptical motion accounts for the fluidity that you'll notice in Teeter Power10 videos (providing more cushioning effect to the user's joints) and the bidirectional movement along the flywheel's circumference (resulting in two-way resistance).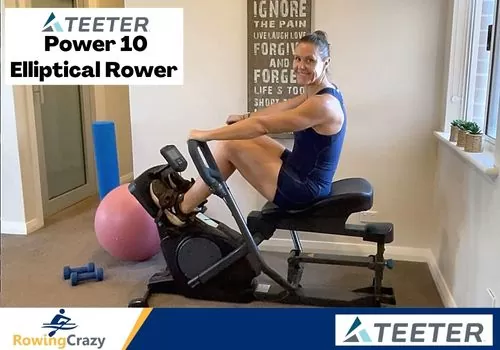 What good does this unique feature do to you? For one, it offers you endless options to engage as many muscles as you can in each workout. Combining with the on-the-fly resistance adjustment and multi-grip handle, the elliptical feature allows you to target specific muscle groups while the other groups recover. By alternating your focus, you make your workout more versatile and fun, lessen muscle fatigue, and reduce stress on your spine and joints.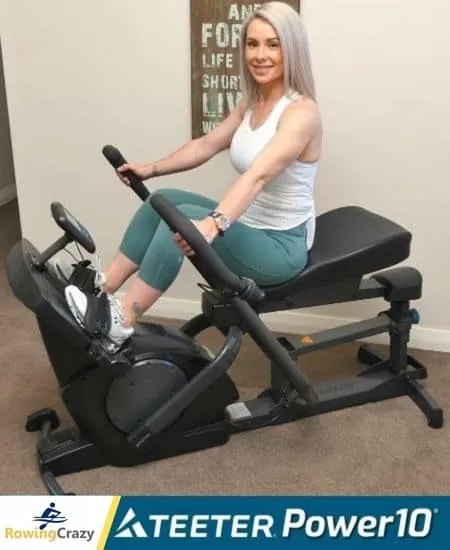 This heavy duty rowing machine has 7 levels of magnetic resistance, which you can adjust from the dial or selector located on the handle. This means that you don't need to interrupt your momentum to change the intensity of your workout. With a Power10, you will enjoy variety mid-workout not only by changing the intensity and direction of the resistance but also by shifting your grip on the handle.
Plus, you'll experience the smoothest resistance and quietest operation you can ever ask from a rower!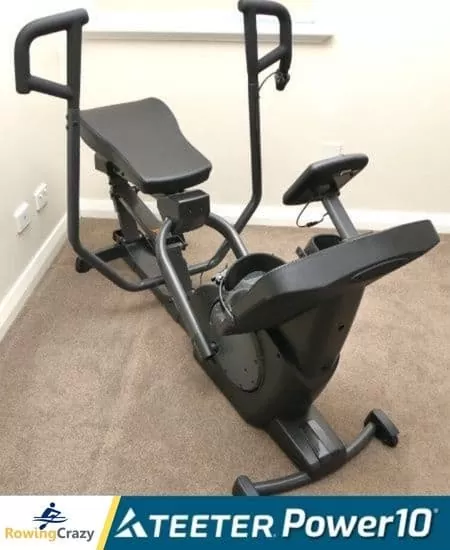 Okay, that's all great, but how well does it handle heavy people? Teeter Power10 has a weight capacity of 300 lb and height capacity of 4'8" to 7'0". According to the CDC, people 5'9" tall weighing 169-202 pounds are considered overweight, while those weighing at least 203 pounds are considered obese. So while it may not cater to all people with obesity issues, the Power10 is more than capable to handle overweight and obese users weighing up to 300 lb.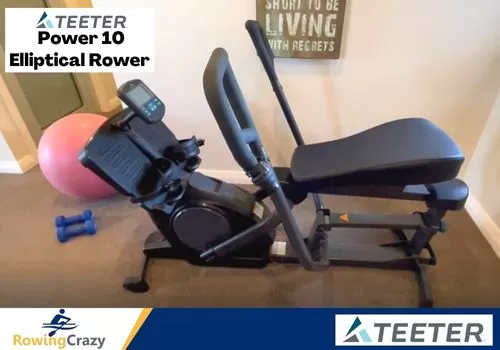 This 2-in-1 machine comes with a digital performance console for monitoring your heart rate, calories burned, time, distance, and strokes per minute. The ergonomic seat is height-adjustable, foot straps are quick-release, and the whole thing packs away vertically for a smaller footprint.
Well, that sounds like a lot, but there's more! Purchasing a Power10 gives you access to the Teeter Move app, which opens up a world of trainer-led workout videos at no added cost to you! This elliptical rower is no doubt another good rowing machine – only better!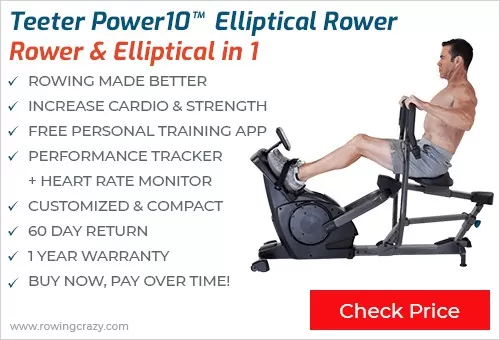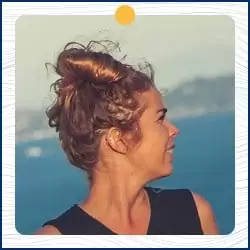 Written by Petra Amara – RowingCrazy.com
CEO & Founder of RowingCrazy, National Rower, Coxswain Womens Eight Team, Rowing Coach & Writer
Petra is a Mother of two and owner of Rowingcrazy.com. Petra lives and breathes rowing, she also has a passion for writing which lead her to start RowingCrazy.com to share her rowing experience and expertise with others.