Is a rowing machine better than a treadmill?
Have you ever wanted to know who wins the rowing machines vs treadmill battle? It is not easy to choose between two very useful machines.
In this article, we are focusing on which offers more benefits for weight loss between a treadmill or rowing machine. Let's find out which machine can help you to shed those extra pounds quickly.
Why Is Physical Activity Important?
Physical activity is the foundation of optimal health and wellbeing. The experts pinpoint everyone should be physically active at least 30 minutes per day five days of the week.
You can choose the desired physical activity based on your capabilities and preferences. Exercising can provide significant benefits, including promoting blood flow and improving cardiovascular and overall health.
If you don't have time to go to the gym, how about taking the gym to you? Exercising equipment is not that expensive, and the right machine can take you a long way. If you are having problems with extra pounds, it all comes down to rowing machines or a treadmill.
If you are a beginner and looking for the right rowing machine – Click Here to see my full in-depth guide
Rowing Machine and Treadmill Calorie Guide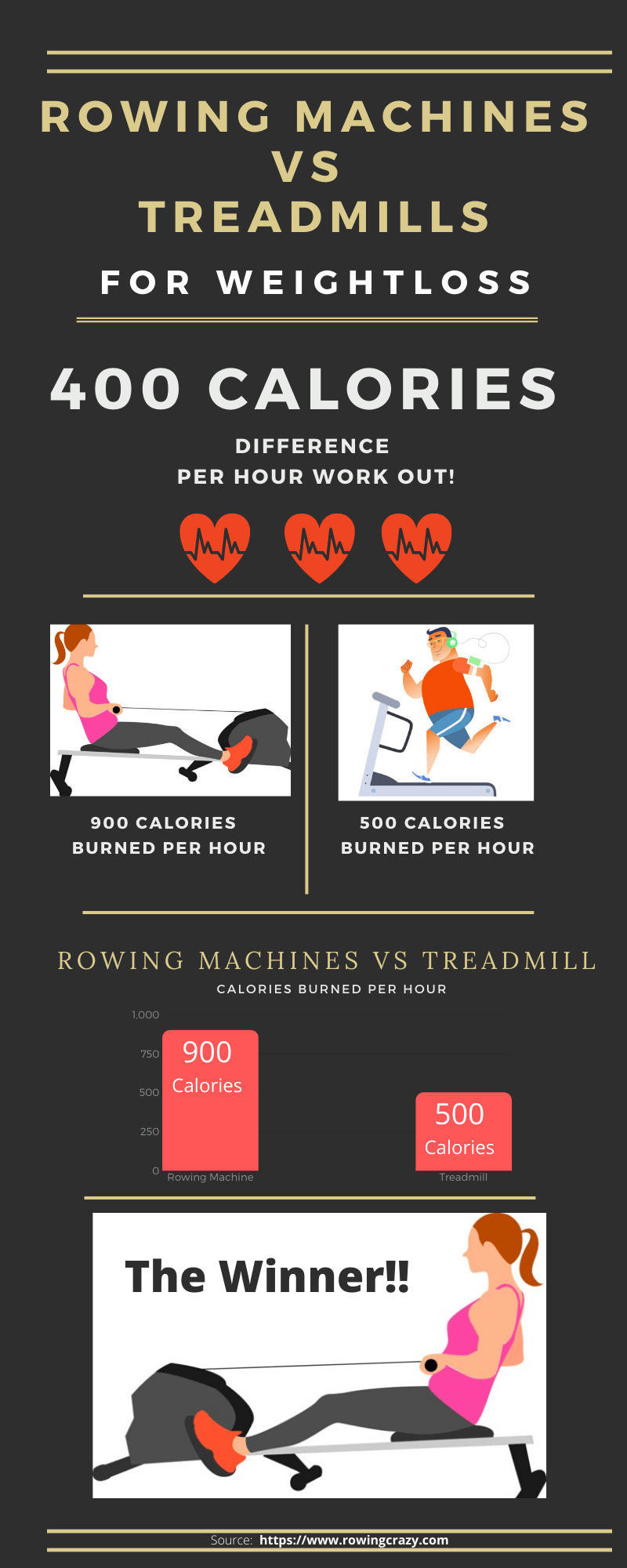 Why Should I Try a Rowing Machine for Weight Loss?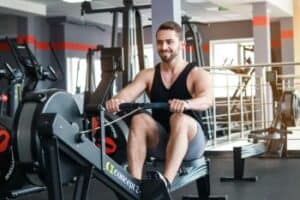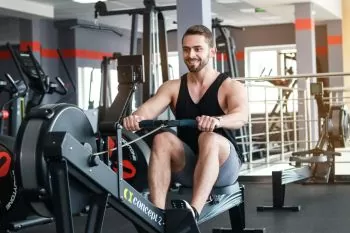 Is your main goal to burn the excessive amount of fat on your belly or thighs? If that is the case, you can't go wrong with choosing a rowing machine. A rowing machine is an amazing equipment piece that stimulates multiple muscle groups at the same time ie upper body and lower body.
Look I am a little biased when it comes to a rowing machine, I love them, it's my personal favorite piece gym equipment! I can't lie. But I hope after reading this article you will learn to understand why.
Not many machines have the benefit of having such an all-around effect with a single exercise. A rowing machine is also suitable to lift the pressure of your joints and knees. If you are overweight, it can be a far better option for your legs than running. However, you will need to keep an eye for back pain. If you feel you pushed your lower back to the limit, make sure to rest and heal properly.
If you are ambitious on using rowing as an exercise for weight loss, you should adjust the rowing machine to a high-intensity level. That way, you can burn up to 900 calories during a workout session. That is very impressive, and not easy to achieve by walking, running or riding an exercise bike.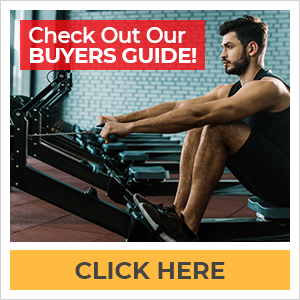 The great thing is that you will not only work on shedding extra pounds by doing these cardio workouts but also building your core muscles. Using a rowing machine is a piece of cake, even if you are a newbie. You will be delighted with how comfortable the seat is. The handle is ergonomic, too, which allows you to focus on using the right exercising technique.
The only downside however with a rowing machine can be that the initial investment may be a little costly, but hey that's what a gym is for right? You go there, test out all the workout machines and see if a rowing machine is the right fit for your needs. Just be warned you may become hooked I have seen this happen many times before!
Why Can Treadmills Be a Good Choice of Exercise Machine?
Treadmills can be a great fit for any apartment. It is because most of them are foldable, which allows you to store them easily.
Once you set up the machine, you will realize it is easy to use it. The advanced units are equipped with an LCD monitor to adjust and track your performance. In an hour of exercise, you can burn approximately 500 calories, depending on the setting you choose. The good news is there are numerous pre-defined programs to pick the one that suits you the most.
Although it is primarily cardio exercise equipment, a treadmill is suitable to build your upper thigh and core muscles. People with joint problems may encounter issues if using a treadmill for a long time. Although the cushioned deck reduces knee impact, you still put a lot of weight on your joints. Since we are discussing weight loss, it is also vital to check the machine's maximum load capacity ( learn more: is Concept 2 rower good for weight loss ).
See My Top Rowers for Beginners – Under $400!
Rowing Machine or Treadmill for Weight Loss – Which Is Better?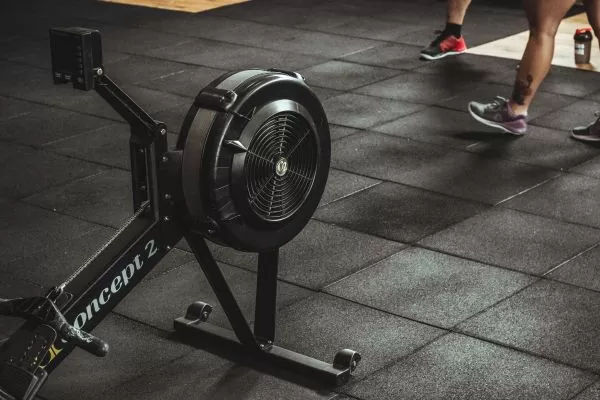 The diplomatic answer would be that each machine has its pros and cons. While that is true, there are clear reasons why you should choose one or the other.
A treadmill can be difficult to use if you are overweight and have joint issues. A rowing machine is better if you experience joint or knee problems, and want to avoid burdening them. Although you will be "sitting," the machine utilizes many muscle groups.
It takes a lot of effort to row, whether you are doing it on a boat or machine. That is why you can spend more calories, especially if rowing on high intensity. Weight loss is not the only benefit of rowing, because you can also expect to build the core muscles of your body as well.
On the other hand, a treadmill is the best multitasking cardio machine out there. While you are exercising, you can watch your favorite TV shows, or even read e-mails or books. Unlike that, rowing machines require complete focus, and you can't do anything else while exercising.
Although both machines are useful and popular among users, the results will ultimately depend on your effort. So, to choose one winner between a rowing machines vs treadmill battle you really need to base it on your requirements. However, if it comes down to weight loss and burning calories, then the rowing machine winds hand down as it offers a full body workout – as it burns nearly double of what a treadmill does!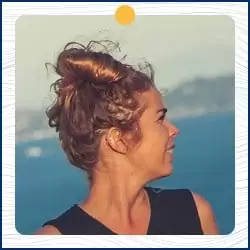 Written by Petra Amara – RowingCrazy.com
CEO & Founder of RowingCrazy, National Rower, Coxswain Womens Eight Team, Rowing Coach & Writer
Petra is a Mother of two and owner of Rowingcrazy.com. Petra lives and breathes rowing, she also has a passion for writing which lead her to start RowingCrazy.com to share her rowing experience and expertise with others.