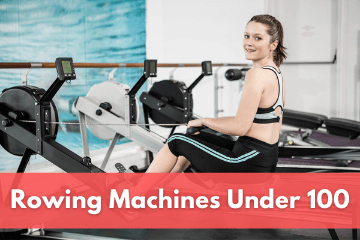 Have you been scouring the web for days now and still couldn't find good rowing machines under 100 dollars? Believe it or not, there's that value-packed budget rowing machine out there, waiting for you to find it and add to your home gym.
Really! But what and where?
I've asked the same questions before as a beginner, and you know what? I've vetted hundreds of indoor rowers since then but still remember with fondness the first machines I've used.
That's what today's article is all about, so join me as we go through some of the best rowers in the below-100 category!
| Name | | Price |
| --- | --- | --- |
| Sunny Health Fitness SF-RW1205 | | |
| Sunny Health & Fitness Squat Assist Row N Ride | | |
| KUCATE rowing machine | | |
| Livebest Hydraulic Rowing Machine | | |
| Laisihee Adjustable Resistance rowing machine | | |
What Is the Best Resistance for a Rowing Machine?
Search results can easily overwhelm you, so what you need to do is decide your priorities. You might not be able to get everything you want in a rowing machine, but you can get what's important.
First off, you should look for a rowing machine with varying resistance levels so you can grow into it.
Resistance, which replicates drag when rowing on water, should always be a deciding factor when buying rowing machines. Your fitness goals and needs are unique, so see that the rower you choose allows resetting the drag to provide you with a full body workout and the most benefit in each session.
TRENDING POST: Rowing Machines Under $200
Different brands are calibrated differently. Some have 1 to 12 gradations; others have less. What's important is that your home exercise equipment has enough settings to allow you to move up and improve.
For instance, Sunny Health Fitness, has a whole range of budget rowing machines packed with awesome features. The best thing about these machines? They are adjustable to different fitness levels. You don't often get that in machines under 100!
Let's see what's in store for you in this price bracket!
Best Rowing Machines Under $100
I must say, only a few brands have specialized in this category, offering the best balance between affordability and quality. Here are my choices.
Sunny Health Fitness SF RW1205
Check Price
One of the best cheap rowing equipment pieces you can add into your home gym is the Sunny Health Fitness SF-RW1205.
powered by Advanced iFrame. Get the Pro version on CodeCanyon.
Pros:
12 levels of adjustable hydraulic resistance, offering you a great weight loss rowing workout
allows you to easily keep track of health metrics like calories burned
comfortable seat
Cons:
weight limit is only 220 pounds
The Sunny Health Fitness SF-RW1205 is the perfect rowing machine that you can get for your home gym without spending so much. Like the Stamina InMotion rower and Sunny Health Fitness SF RW1410, this is one of the best rowers on a budget.
It's not only the price that people find attractive in Sunny Health Fitness SF RW1410 but also the full motion arms and legs workouts you get with this indoor rower. Not any equipment can do that, making the Health Fitness SF RW1410 or even a Stamina InMotion rower great choices as well.
Sunny Health Fitness SF Squat Assist Row N Ride
Check Price
Another excellent choice for a home workout is the Sunny Health & Fitness Squat Assist Row N Ride. This affordable rowing machine gives you a great full body workout and lets all of your muscle groups feel the burn.
powered by Advanced iFrame. Get the Pro version on CodeCanyon.
Pros:
digital monitor to track calories burned, stroke rate, and other metrics
adjustable resistance settings and squat depth
best affordable indoor rower for working out your glutes and leg muscles
Cons:
not as sturdy as some other rowers
This may not be one of the best choices for advanced rowers, but it's no doubt a remarkable training machine in this price range, especially if your focus is your legs and glutes.
KUCATE Rowing Machine
Check Price
The KUCATE rowing machine offers great value for money and is perfect for home use.
Pros:
LCD monitor tracks health metrics and stroke count
12 adjustable resistance levels
adjustable incline to make workouts harder and get your heart pumping
compact and portable
Cons:
weight capacity is only 265 pounds
This is probably the best rowing machine you can get on a budget with a considerably higher capacity than the SF-RW1205, though not that much. It features an LCD monitor, resistance adjustment options, and smooth gliding motions.
TRENDING ARTICLE: Top Quiet Rowing Machines
Livebest Hydraulic Indoor Rower
Check Price
The Livebest Hydraulic Rowing Machine is easily the best rowing machine you can get at this price range.
Pros:
anti-slip footplates make it easy to work out at high intensity
built on a sturdy steel frame
Cons:
resistance knob is flimsy and susceptible to breaking
weight capacity is only 250 pounds
For under $100, you're lucky to find a high-performance rowing machine like this one. You can row in high-intensity yet easy motions, working out both arms and lower body.
Laisihee Adjustable Resistance Indoor Rower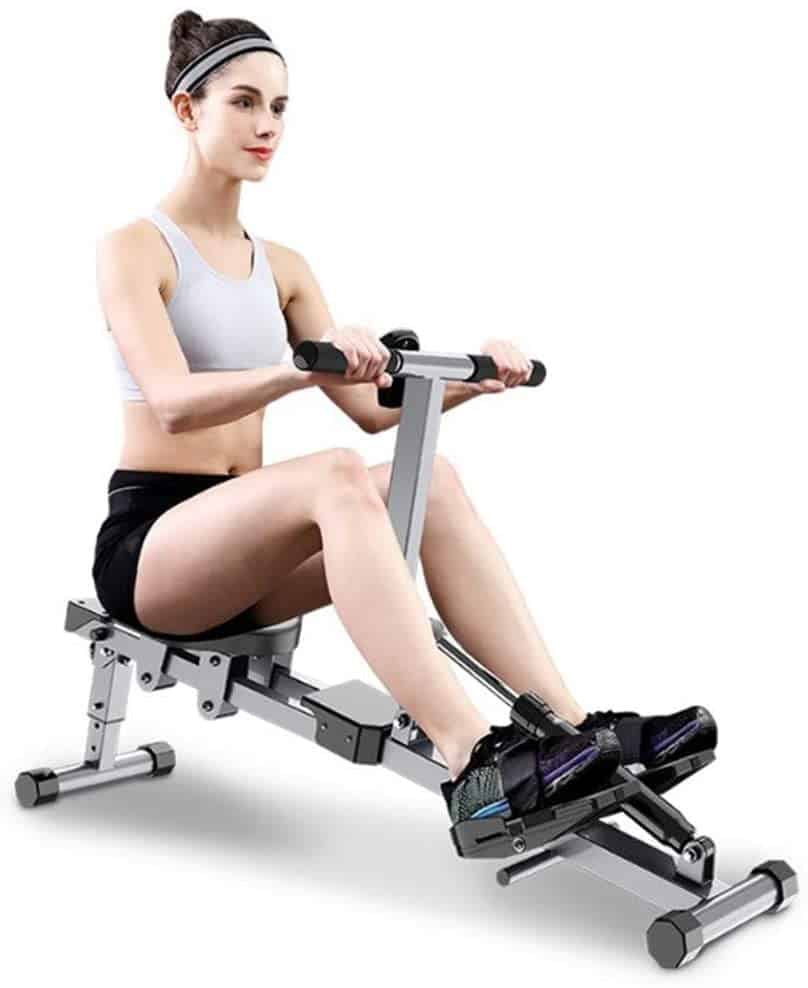 Check Price
Here's another cheap option for a total body workout that will work out your legs, arms, back, and cardiovascular system – the Laisihee Adjustable Resistance rowing machine.
Pros:
digital monitor helps track stroke rate, fitness level, and workout progress
ergonomic design
adjustable pedal straps
TRENDING ARTICLE: Great Rower Under $500
Cons:
pedal straps can wear out
arms don't get a great workout
Getting a full motion workout becomes easier with this affordable machine. It allows you to do a low impact full rowing motion workout that will benefit your entire body without leaving your home!
Pros & Cons of a Cheap Indoor Rowing Machine
It's a given that a cheap indoor rowing machine will not have all the bells and whistles that high-ticket brands offer, so don't expect those. If you're just starting out, you don't really need the extras.
But hey, didn't you notice that the features of these models are not the bare minimum?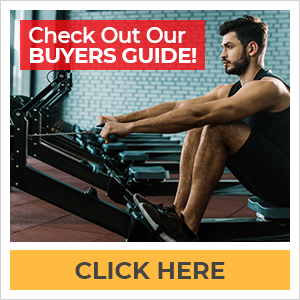 Whether it's an LCD display or a metrics monitor that you want, these rowers have it. What's most important is that you get full body workout without breaking your bank account.
Pros
With these cheaper rowing machines, you can work out and reap all the benefits without spending a fortune.
Cons
On the flip side, you might indeed wear out a cheaper machine quicker than one you pay more money for. You might also find that their monitors or warranty are not as high quality as the more expensive machines.
The Bottom Line
When you need to work out on a shoestring budget, your best choices are Sunny Health and Fitness and the other brands I've presented to you here.
Going back quickly, our Top Pick rower is the SF-RW1205 from Sunny Health Fitness! It's hands down the best rowing machine that you can get for cheap. Plus, it can provide you with a lot of health data to help you track your performance. When it comes to the best cheap rowing machine, there's not a lot out there that can quite compete with the Sunny Health Fitness SF-RW1205.
But let's not forget our bestseller, the Sunny Health Fitness SF Row N Ride. It's among the most versatile pieces of equipment you can find. It also stores away with a remarkably small footprint. No wonder people love it! Side Note: If you have a bigger budget I highly recommend you check out the Hydrow or the Ergatta Water Rower.
I hope this review will help you attain your goal to achieve full motion arms and legs home workouts by finding the best cheap rowing machine! Take care of your rower, and it should last a long time!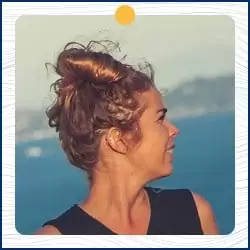 Written by Petra Amara – RowingCrazy.com
CEO & Founder of RowingCrazy, National Rower, Coxswain Womens Eight Team, Rowing Coach & Writer
Petra is a Mother of two and owner of Rowingcrazy.com. Petra lives and breathes rowing, she also has a passion for writing which lead her to start RowingCrazy.com to share her rowing experience and expertise with others.