Tips for Choosing a No Screw Door Frame Pull Up Bar
For us, the most effective ways to attain or/and maintain the right physical shape is paying attention to your nutrition and exercising rightly. By paying attention to both requirements, you will achieve your fitness goals.
This article is aimed at helping you take advantage of the exercise requirement by discussing a particular kind of product. However, if you are curious about nutrition that can help you out, you can visit: https://www.health.com/food/11-fitness-foods-to-help-you-get-in-shape-faster.
The good thing about exercising in this day and age is convenience. Here, we do not mean less intensive and less effective workouts but the fact that you do not have to always hit the gym to achieve the desired outcome.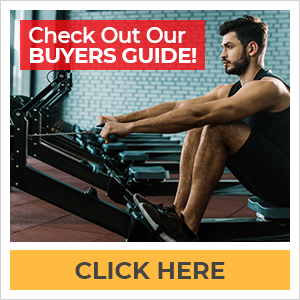 I love my rowing machine workouts, however, some days I like to mix it up a bit. By simply getting yourself products such as resistance bands and door anchors, yoga props, etc… for a very low cost, you can add some great additional products to your home gym. It is simply about having your gym right within your home, with variety and convenience.
To ensure that this is the case, this article will discuss tips for choosing a No Screw Door Frame Pull Up Bar. The factors that will help you get the right product will be discussed here. So, you should read on if you are on the lookout for such a product.
Tight On Space? Click Here to See All Our Easy Store Machines!
What Is a Door Frame Pull Up Bar?
This is an exercise prop designed to help you perform several workouts. However, it is attached to your door frame as the source of stability.
As a result, the door frame must be in the right shape and able to handle the physical pressure of the product and extra weight when you perform your workouts on it.
There are different variations of exercises that can be performed on this item. If you are interested in knowing more about this, you can watch this video.
Why Should You Choose a No Screw Pull Up Bar?
We strongly recommend that you go for a No Screw Pull Up Bar. This is for the sake of your door frame. Using such a product will help you avoid drilling your frame which can have a negative effect aesthetically, as well as affecting the state of your door frame.
However, you will need the best product out there because of the lack of screws. This is so that you are protected while using the product. In light of this, the next segment is focused on sharing information that will help you make the right choice.
Tips for Choosing A No Screw Door Frame Pull Up Bar
Listed and aptly explained below are some tips on how you can choose the right No Screw Door Frame Pull Up Bar:
Easy to Install and Detach
Because these products are required to be formidable and secure, there is a notion among some people that it should be hard to install and/or detach. Well, this is wrong and should not be the case.
The right product should be easy to install and detach even without sacrificing the security of the user(s). This is especially important for users that will perform a wide range of workouts on the product and need it to be adjustable.
Speaking of adjustability, this leads us to the next point.
Should Be Adjustable
As stated earlier, exercising in this day and age has never been so easy. This is because with products like this you can carry out a wide variety of gym workouts even at home.
However, you will need an adjustable product to achieve this. This is why you should not settle for a product that does not guarantee this.
On a Budget? Click Here to See Rowers Under $500!
Strong
It is clear that these products would handle lots of physical pressure. This is more complicated, especially when performing certain workouts.
For this reason, you need something strong enough to handle your weight and much more. It should be able to do this consistently without wearing off with time. This is the true test of a good product for us and your choice should not fall short of this standard.
Wide and Comfortable Hand Grip
You need a product with a handgrip that is large and convenient to use. This is very important if this item will help meet your physical needs during the workout.
Other than the tips shared here, there are several other tips to help you secure the right no screw pull up bars for your various workouts. They can mostly be found in unbiased review sites that list and explain the advantages and disadvantages of various options in the market. You can take advantage of them.
On a Final Note
No Screw pull up bars are not unsafe as some people think. However, you should pay attention to the tips shared here. This is to ensure that your safety is not compromised and that you get a product that can help you achieve your fitness goal.