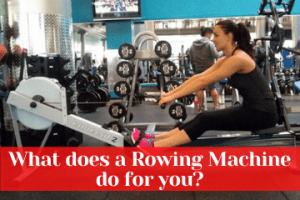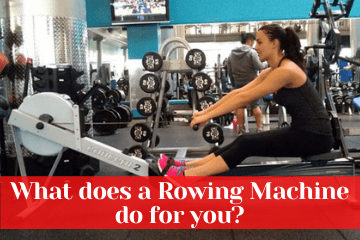 If you use a rowing machine at home, you are going to be one of the many people who get to reap a lot of health benefits. From stronger muscles to increased stamina, a good rowing machine is going to give you a full-body workout to be proud of. Not only that, but it is low impact exercise, so your joints will be protected.
Many people get to achieve their fitness goals with a rowing machine because their full-body gets a strength training workout. Using a rowing machine to exercise at home is arguably the best way you can improve your overall fitness.
How Long does it Take to See Results from Rowing?
You can expect to see improvement in almost all of your major muscle groups from your lower body and lower back to your upper body. While it might take some time to see physical changes in your body, some of the benefits of rowing will be seen almost immediately. Your heart rate, for example, might see an improvement after just a few workouts on the rowing machine.
The low impact nature of rowing machines means you can begin reaping the benefits of rowing almost immediately without worrying about injuring any major muscle groups as you might on a treadmill due to the high impact nature of a treadmill.
One of the first improvements you will see is that your workouts get easier. As you build endurance, you will not be as out of breath as quickly, and you will not need as much time for your sore muscles to recover. Pushing through the first couple of workouts is the hardest part. After that, your body will adjust and things will not be so difficult.
Depending on how much weight you need to lose, you might also see some weight loss results within the first week. Your body adjusts quickly and will speed up your metabolism. Do not get discouraged if your weight seems to plateau after a week or two. Stick with your exercises, as you will continue to lose weight as you progress and workout more.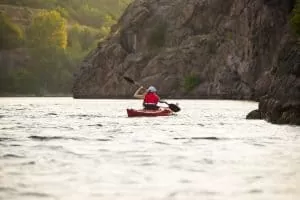 Low Impact Exercise over Time
While you will see some benefits of rowing immediately, you need to know that many of the indoor rowing machine benefits (learn more) will start to affect your body over a long course of time. You need to be devoted to many minutes a week on a rowing workout that focuses on strength training to build up muscle strength and reach fitness goals. Doing workouts several days in a row for several weeks or months will lead you to see the most benefits.
The nice thing about using rowing machines is that the low impact exercise lets you get fitness benefits without risking many injuries to your body. Having a rower at home makes it easy for you to get your work in and exercise without worrying about injuries that stem from high impact exercise as if you had a treadmill.
Think of a good row as the best way to get in shape and meet your fitness needs. By devoting some minutes to your rowing machine most days of the week, your body will get in shape over the course of time.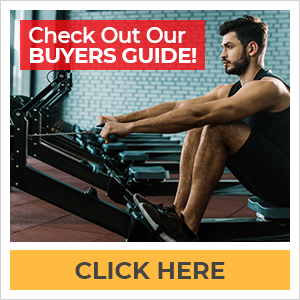 Supplement Rowing with some Yoga
You will not need to do other cardio besides rowing, as the cardio you get from rowing is some of the best exercises you can get. And, since you use the majority of your muscles when you row, you don't need to worry too much about adding any strength exercises to your workout.
Here's an interesting fact a rowing machine burns an incredible 900 calories per hour and a treadmill burns only 500 calories per hour, however with a rowing machine you will get the added benefit of strength exercise which a treadmill will not offer!
One thing that you could consider adding to your home gym is an inexpensive yoga mat. If you stretch regularly you are going to recover faster, which means you can bounce back and recover quickly before your next workout. This means you will perform better and see improved fitness during your next workout.
If you find your weight loss plateaued or your speed and efficiency topped out, consider doing some more stretching. Making yourself more limber is only going to help you row better, which can kickstart your weight loss and help you improve your timing.
A rowing machine gives you a low impact full body workout that can aid in weight loss and help you gain strength in your upper and lower body. The best workouts are going to include exercises that use all of your muscles so people can reap the many benefits of total body workouts.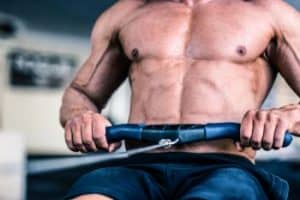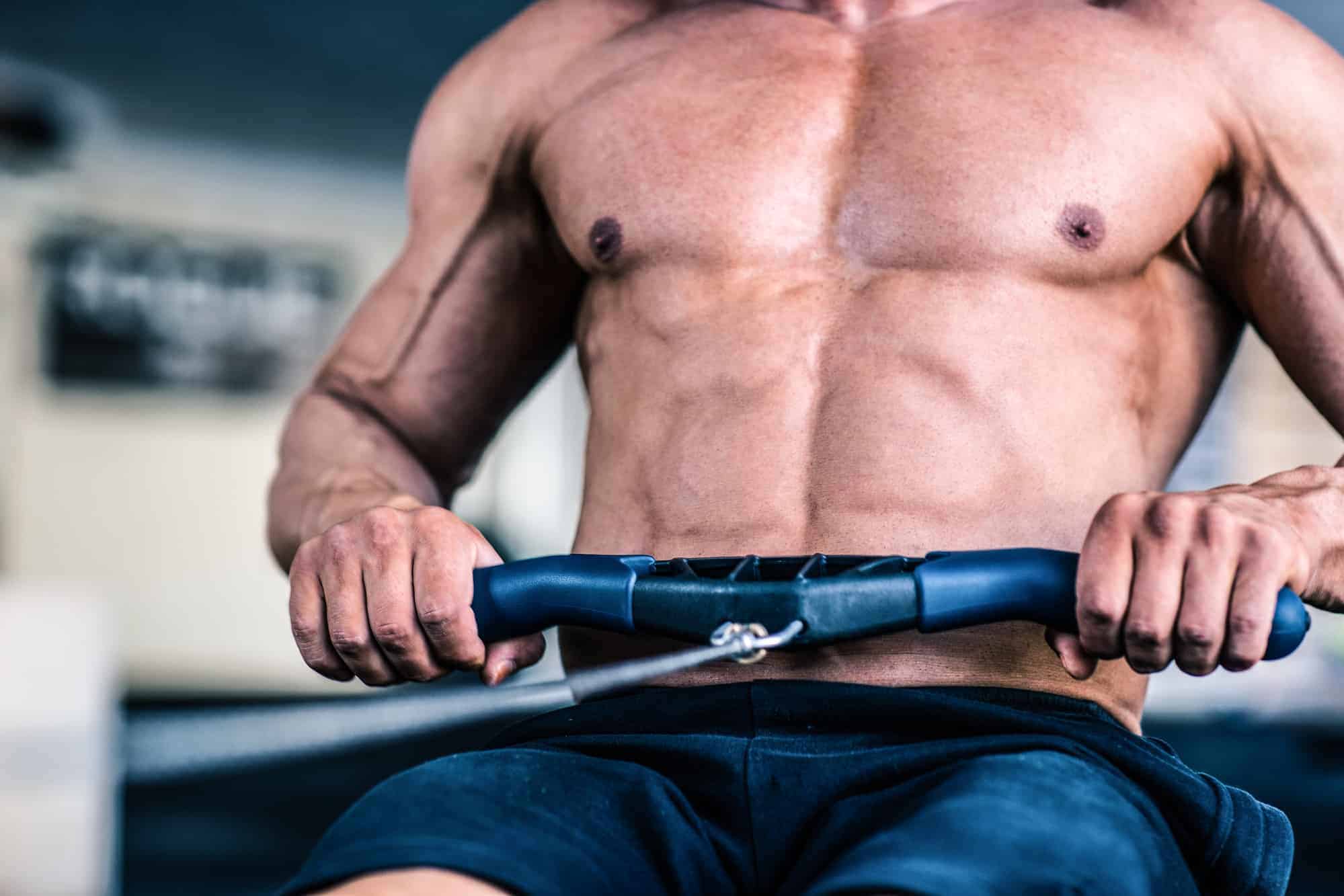 It is easy to work out your legs when working out on just about any type of cardio equipment, people don't need to think too much to be able to work out their legs. What people need to know is that indoor rowing is going to give your total body better exercise, so you get to workout your upper back, your low body, your legs, and everything else in between.
With the right resistance levels on the right rowing machine, you also get the chance to work on losing belly fat and trimming down your stomach size. Spending time using the right row machines in your home gym is all you need to do to meet your fitness goals.
Tight On Space? Click Here to See All Our Easy Store Machines!
What Does Rowing Do to Your Body?
If you have new fitness goals, the best rowing machines have many benefits (read more) and the machine can help you lose weight and tone your muscles. Let a rowing machine be your exercise of choice so you can use your rower to workout your back as well as your other muscle groups.
One of the best rowing machine benefits is that you can exercise your whole body and meet all your fitness desires just by spending time working out with one piece of gym equipment. People who want to exercise their entire body really need a rowing machine in their home gym.
With the right exercise, using all your muscles you can use rowing machines to become healthy again or to build stamina and endurance if you already have good fitness habits. Using rowing machines at home has never been easier, as there are so many great options for you to exercise.

If you are looking to improve muscle mass and lose some pounds, those are just a couple of benefits you will see after you develop a regular rowing routine. You might also see improvement in your health and bloodwork numbers, but you should consult a doctor before you start rowing if you want to track health measurements.
What makes a Great Fitness Routine?
Believe it or not, you can get all the exercise you need from your home by using a rowing machine and now much else in the line of equipment. The reason a good rowing machine can be all you need in your home gym is that you get such a complete workout.
Anytime you are doing a home fitness routine, you might be concerned about what equipment to buy. Don't waste your money and get caught up with buying dumbbells, resistance bands, weight benches, etc. A good home gym is a simple home gym. You can improve your fitness by just getting the total body workout from a rowing machine. By rowing, you are hitting all your key muscles as well as breaking a sweat, which will help you lose calories.
Any fitness routine needs to have some cardio and some strength. Most machines only give you some of that, but a rowing machine builds both strength and helps you build stamina and endurance.
Is a Rowing Machine Good for Weight Loss?
Absolutely, a good rowing machine will give you an aerobic workout that can help you lose weight and improve your overall health. Use your own bodyweight with your indoor rowing machine for a great rowing workout that will give you a cardio burn to help you lose weight.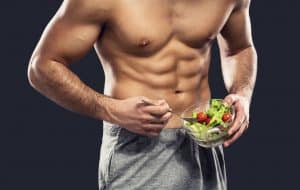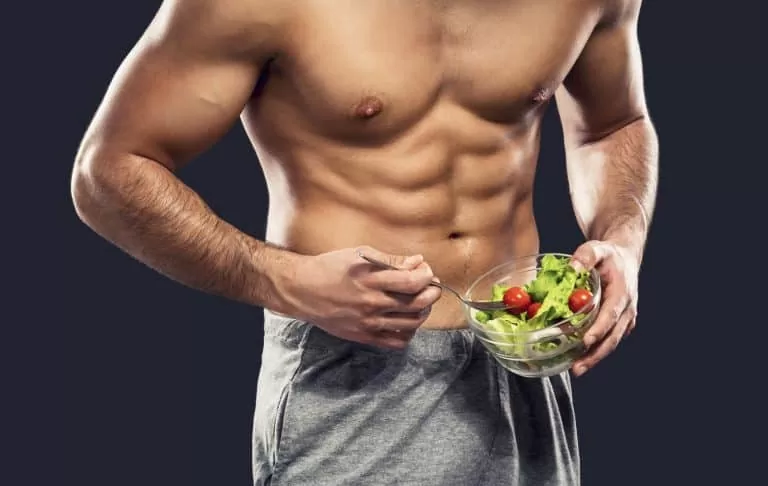 If losing weight is one of the benefits of fitness you are shooting for, a rower is the most important machine in your home gym. Many people think you need a lot of fancy machines to lose weight, but you really just need a good rower and the right diet plan full of vegetables and proteins.
If you want to lose weight, it is indeed possible to do so from the comforts of your own home if you have the right exercise equipment. Rowing machines don't need to be used for hours and hours; if you can create a fitness routine at home that allows for 30 minutes or so a day, you will see your body change. Exercise and diet are the keys to weight loss, so as long as your diet matches your fitness, you should see some weight loss.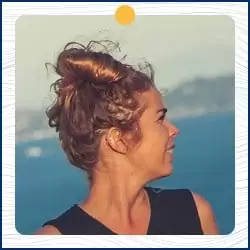 Written by Petra Amara – RowingCrazy.com
CEO & Founder of RowingCrazy, National Rower, Coxswain Womens Eight Team, Rowing Coach & Writer
Petra is a Mother of two and owner of Rowingcrazy.com. Petra lives and breathes rowing, she also has a passion for writing which lead her to start RowingCrazy.com to share her rowing experience and expertise with others.