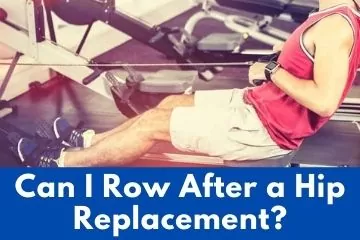 One of the great things about living in these times is that we have so many medical procedures that would have been impossible to avail of in our grandparents' time. Replacement of the hips is one such medical breakthroughs.
If you're scheduled for surgery to do a hip replacement, or if you've had one recently, you may be wondering if you can go rowing again. You'll be happy to know rowing is one of the low-impact sports that surgeons recommend post-op. It also has a low risk of falling, which is a plus.
Hip replacements are so common that most people are up and walking about in less than a week, and sometimes even the same day!
Our hips are an important piece of our mobility. Even as infants, we make use of our hips to move our legs up and our waists downward. Our hips support our weight and allow us to walk and bend, stand up straight, walk upstairs, and do other types of motion.
What happens if our hips become severely damaged? It will gravely affect our movement and body function for sure. The good news is that we no longer have to endure painful hips; we can replace them.
There's a lot of information to talk about in this area, but let me start by saying that you should take down that "For Sale" sign on your indoor rower for the moment. You may find yourself on your rowing machine again sooner than you think.
Is Rowing Bad For Your Hips – Click Here to Learn More!
Can I Row Again After Hip Replacement?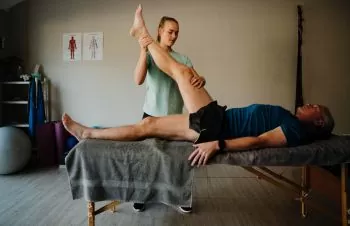 First off, let me tell you that I am not a doctor or a physical therapist. This is not to be considered medical advice. You should always, always, always consult with your physician, orthopedic surgeon, or therapist before you engage in any type of exercise, including rowing.
Now that we've got that out of the way, let's talk about hip replacements and rowing.
While hip replacements remain common, the reasons behind the need to replace them vary. For many individuals, osteoarthritis and age seem to be the main causes.
The ball and socket of the hip joint come in several sizes. As you might imagine, smaller-sized people tend to use a smaller ball and socket. However, regardless of your size, you most likely have an option or two as to which size you can use to replace the damaged joint.
If you read any of the rowing forums, you will find that people who have had their hip replaced found that using a slightly larger hip joint helped them return to their normal activities, do exercises, and even engage in rowing again.
Yes, a few unfortunate souls dislocated their replacement hip and had surgery several times before discovering that a larger and deeper hip socket replacement worked better for them.
While we can't do anything about what those people went through, we can learn from their experiences. If you haven't had your hip replaced just yet, speak with your hip surgeon about possibly using a larger or deeper replacement to enable you to row and do your normal activities again.
Read Our Full Review on Low Impact Recumbent Bike Rowers!
What Can You Never Do After Hip Replacement?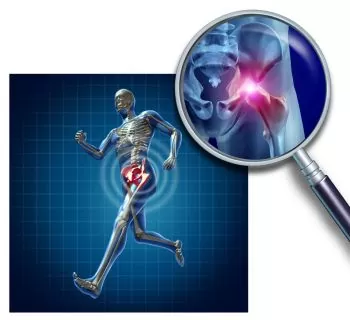 While total hip replacements are very common, that doesn't mean they are indestructible.
There is a long list of physical activities that are on the new hip no-no list, such as:
Baseball
Basketball
Football
Gymnastics
Hockey
Jogging
Rock Climbing
Squash
You will find a complete list of the activities that you're not allowed to do and those you can do, here. While rowing isn't mentioned, you will see "low-impact aerobics." That is a piece of good news since rowing is one of the best low-impact sports that you can still play with your new hip.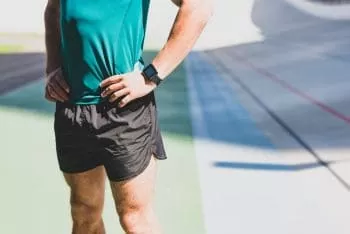 I was happy to also see cross-country skiing on the list, since I do enjoy that from time to time.
What Are the Restrictions After Total Hip Replacement?
Some people resume walking and do exercises a few days or a week after the surgery. Gradual movement of the ankle, leg, and knees is necessary to help you recover, improve your mobility, and regain the function of your joint.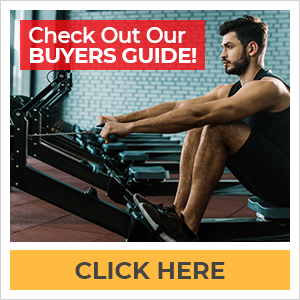 However, there are some things that you should not do post-op. These restrictions are:
Do not cross your legs for at least the first 6 weeks
Avoid hip flexion of more than 90 degrees
Do not lean forward while sitting
Do not bend at the waist beyond 90 degrees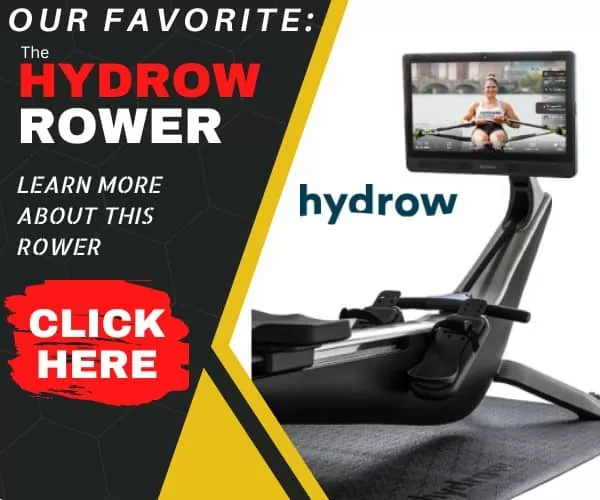 When your total hip replacement improves in a few months, and physical therapy is near completion, you will still need to avoid certain activities. Your therapist should explain to you how to put on shoes and socks, how to get in and out of bed and a car safely, and how to do certain things when you need to bend over at the waist.
Click Here to See all our Low Impact Elliptical Rowers!
Can You Damage a Hip Replacement?
Yes, you certainly can. Well, while the hip hardware itself may not be damaged, you can still develop problems. There is a small risk of developing some of the following:
Hip dislocation
General pain in the hip
Bone fracture in the area surrounding the hip
Swelling or bruising around the pelvis or the thigh
Non-cancerous tumors
Muscle soreness that does not go away after surgery
Infections
The above conditions and complications are uncommon, but they do occur.
Listen to the Advice of Your Physical Therapist about Hip Flexion
Here's my best advice: Never make the mistake of thinking that because you feel fine, your hip must be fine and you can go back to living your life the way you did before your surgery.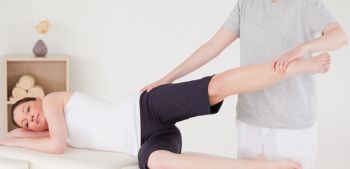 Your PT will show you many ways to do the things you love, with a few changes in how you move. Unlike knee replacement, your hip is not quite as stable as the knee joint.
Listen to your therapist and pay attention to the pain signals that your body gives you. I'm not talking about general sore muscles, but true pain that makes you gasp or cry out. This is a sign that something is wrong, and you should speak to your surgeon immediately.
The Bottom Line
If you've had your joint replaced and started rowing again, good for you. If you don't feel any pain then you can consider your recovery complete.
However, if you had a hip replacement, even if it was years ago, but you've been afraid to return to rowing, you can use your own experience to see how it feels. Go very slowly and gently for a few minutes. If you feel anything out of the ordinary, or if you feel pain, you should stop immediately.
I know I've said this several times, but you should speak with the hospital staff, your doctor, or rehab therapists about returning to rowing. Good luck and happy rowing!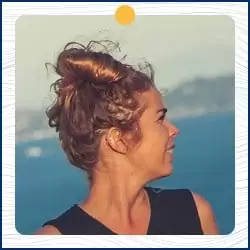 Written by Petra Amara – RowingCrazy.com
CEO & Founder of RowingCrazy, National Rower, Coxswain Womens Eight Team, Rowing Coach & Writer
Petra is a Mother of two and owner of Rowingcrazy.com. Petra lives and breathes rowing, she also has a passion for writing which lead her to start RowingCrazy.com to share her rowing experience and expertise with others.