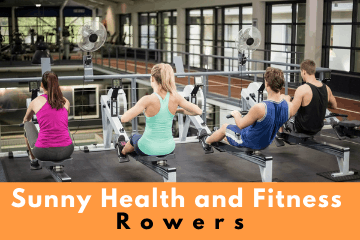 It's all about fitness, right? You want to stay in shape and get as much from your rowing workout as you can. You love rowing and you picture yourself doing your workout in your own home, but one look at your finances and you quickly realize that you need a budget option.
Say hello to Sunny Health & Fitness! These super affordable, sturdy rowing machines are suitable for all budgets and all types of fitness levels, from beginners to advanced.
| Image | Title | Buy |
| --- | --- | --- |
| | Sunny Health & Fitness Obsidian Surge 500 SF-RW5713 | Check Price |
| | Sunny Health & Fitness Dual Function Magnetic Rowing Machine SF-RW5622 | Check Price |
| | Sunny Health & Fitness Magnetic Rowing Machine Rower | Check Price |
| | Sunny Health & Fitness Compact Folding Magnetic Rowing Machine SF-RW5801 | Check Price |
| | Sunny Health & Fitness SF-RW5639 Full Motion Rowing Machine | Check Price |
| | Sunny Health & Fitness SF-RW1205 Rowing Machine | Check Price |
| | Sunny Health & Fitness Squat Assist Row-N-Ride Trainer | Check Price |
Sunny Health and Fitness makes a wide variety of rowing machines, and one will work perfectly for your home gym and fit your budget.
Check Price
This is a top-of-the-line product that uses water to give you a rowing experience as close as you can get without actually getting wet.
This rowing machine has a tank that stores about 3 gallons of water. You can reduce the amount of water, or add to it, to change the levels of resistance. It also uses 16 fan blades. As you workout, the harder and faster you go, the more resistance you create.
The Pros of the Sunny Health Fitness Obsidian Surge
There are so many features to this rower it's no wonder that it's such a popular device! Some of the best features are:
Manufactured using a lightweight, yet sturdy steel frame
The molded and padded seat is comfortable and ergonomically designed for easy on-and-off without back strain
The digital R2 fitness meter tracks all essential metrics, such as total time, 500-meter time, calories burned, total strokes, and more
Floor stabilizers prevent the unit from moving while in use
Rubber wheels make moving and storing the device easy for most people
Even filled with water, the rower can be stored upright
Non-slip foot pedals have adjustable nylon straps
The rower can support users up to 300 pounds (136 kg)
Super affordable compared to similar models
This rower comes with a 3-year warranty on the frame and a 6-month warranty on other parts.
Check Price
If you want a great indoor rower at a terrific price, you will want to buy the Sunny Health & Fitness Obsidian water rower.
Check Price
If you've been checking out different rowing machines, you've probably noticed that many of them are magnetic. That's because magnets make for super-quiet operation and the SHF Multi-Function rowing machine is no different.
This Sunny Health & Fitness  magnetic rowing machine offers specially designed footplates that allow you to do shoulder and arm exercises on a standalone basis, making this rower a double-duty workhorse.
The Pros of the Multi-Function Magnetic Rowing Machine
This unit also has many popular features, including:
8 levels of whisper-quiet magnetic resistance
The rower folds and locks in place then rolls away for easy storage
Extra-wide padded seat for comfort
The LCD monitor tracks time, distance, calories burned, and more
Max user capacity is 275 pounds (125 kg)
Padded handles for extra comfort
Carefully designed footplates allow you to stand and do arm/shoulder exercises
The warranty on this unit is 3-years for the frame and 6-months for all other parts.
This rowing machine can help keep your workouts fresh and new by allowing you to do more than rowing alone.
Check Price
If you've been shopping for fitness rowing machines, you have probably seen a great many magnetic rowers with a pretty hefty price tag.
This rowing machine also uses magnetic resistance, but at a fraction of the cost!
You might think that you have to give up many features at this price but not with this machine!
The Pros of the Magnetic Rowing Machine with LCD Monitor
Chances are that everything you've been looking for in a fitness rowing machine can be found in this device. Check out some of the top features of this device:
Large, easy-to-read LCD monitor displays your progress and tracks total time, calories burned, and count. It can scan, giving you continuous readouts from all sources
Extra-long side rail can accommodate users of nearly every height
There are 8-levels of magnetic resistance, easily changed with the twist of a knob
Textured non-slip step pedals
Durable wheels make moving and storing the device easy for most users
Max user weight is 250 pounds (113 kg)
The cushioned seat is designed for maximum comfort
Built-in floor stabilizers prevent the rower from moving while in use
It's easy to see why so many people love the Magnetic Rower with an LCD Monitor by Sunny Health & Fitness! It offers so many of the features and choices that people want without the high price tag!
Check Price
Magnetic rowing machines are the popular choice for both the novice and the experienced because they are quiet, very durable, and offer many levels of resistance.
If your expectations are that a rowing machine must be expensive to have all the features you want, think again!
The Pros of the Synergy Power Motion Rowing Machine
Don't let anyone tell you that you need a professional machine for your workouts. This Sunny Health & Fitness Synergy Power fitness rowing machine has its limitations, but build quality isn't one of them.
Check out all the features this magnetic rower offers:
16 levels of magnetic tension for training or a full-body workout
Textured and ergonomic step pedals help to work your quads and adjustable straps hold your feet firmly in place
The padded, slip-resistant handle is easy to hold
The seat is large and padded for extra comfort
The console has a water bottle holder and a device holder, so you can watch your favorite fitness videos, instructional videos, or even movies as you work
Accommodates users up to 285 pounds (129 kg)
The device folds for easy storage
Digital monitor tracks time, count, calories, and scan all of these for continuous monitoring of your progress
No electrical outlet required! The digital monitor runs on batteries and the device uses magnetic resistance
It's not an easy task choosing a budget-priced rowing machine, and it's clear to see that this unit can help you reach your fitness goals without breaking the bank.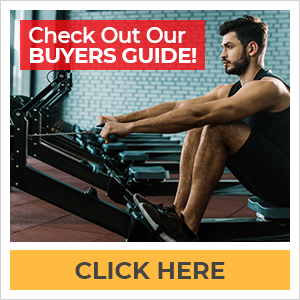 Check Price
When it comes to fitness rowing, you want to take advantage of the movements of rowing, but you don't need an expensive machine to imitate that.
This unit runs on hydraulics, which isn't new technology, but is very reliable.
This Sunny Health and Fitness full motion model is super portable, super affordable, and still has those little extras that make working out more enjoyable.
The Pros of the Full Motion Rowing Machine
You don't have to sacrifice anything to reach your fitness goals. The low-impact workout machine offers a lot of first-class features, including:
Can handle user weight up to 350 pounds (159 kg)
LCD monitor displays time, count, calorie, total count, or scans
Offers 12 levels of adjustable resistance using hydraulics
The large, anti-slip pedals have adjustable straps for security
The dual, individual, non-slip handles offer a full range of movement
The seat is fully padded for extra comfort
Made from steel but weighs only 38 pounds (17 kg)
Can be moved easily for storage
This device is easy to assemble and is the perfect answer for beginners or those who need something super portable.
Check Price
Sunny Health and Fitness are getting back to basics with this hydraulic rower that is incredibly lightweight and portable.
Nothing fancy, just a high-quality piece of exercise equipment that you can count on to help you reach your fitness goals.
The Pros of the Hydraulic Rowing Machine Rower
Tailor your fitness rowing goals to include this amazing little rowing machine. Check out everything this model fits into one small package:
Accommodates users up to 220 pounds (100 kg)
Made from steel and weighs only 20.5 pounds (9.2 kg)
Offers 12 adjustable levels of resistance through hydraulics
Almost noiseless operation
The digital monitor tracks time, count, count total, calories, and scans
Pivoting pedals have adjustable straps
Foam-covered handlebars for comfort
Padded seat
The SF RW1205 is surprisingly good and easy to use. No fancy tech needed, just make sure that you use the correct rowing form and row, row, row your way to better health with this hydraulic rower.
Check Price
If you're looking for a rowing machine that will really work those glutes, this is what you have been searching for.
This trainer was designed to really work your behind while offering a low-impact workout for the whole body.
The Pros of the Squat Assist Row-N-Ride Trainer
Your workout sessions don't have to be boring when you have this piece of exercise equipment. Unlike other rowing machines, this one works using uncomplicated resistance bands.
Look at all the features this lightweight rowing machine offers:
A complete online training video (no DVD included, this is online only)
Digital monitor tracks time, calories, count, and scan mode
Comes with 3 resistance bands that you can add or remove to help you work targeted muscle groups
Multi-position, adjustable handlebars allow you to work various shoulder, arm, and back muscles
The squat depth is also adjustable to 30, 60, or 90-degree angles to really work those glute muscles
Self-leveling foot pedals have a textured surface for non-slip use
Adjustable, padded seat
Max user weight is 220 pounds (100 kg)
Rower weighs only 24.5 pounds (11 kg) for super portability and storage
You would never imagine that a lightweight, inexpensive machine could give you such an incredible workout. Once you use the Row-N-Ride Trainer, you will never go back to plain old squats or floor exercises again.
Which Machine is Best?
In my experience, all of the machines by Sunny Health & Fitness are made from quality materials so it basically comes down to which one suits your budget and your space.
But we do have our preferences, and I'd personally pick the Sunny Health Obsidian Surge rower over the others. It has the highest weight capacity, so it's safe to assume that it is the most sturdily built of the machines in this review. Plus, the smooth and infinite resistance it offers will provide enough challenge to both beginning and advanced rowers.
All of these devices will make you sweat like crazy, work all the muscles you have, and fit your budget. Regardless of which machine "talks" to you, you are probably going to be super happy with it.
Frequently Asked Questions
Q: Are Sunny rowing machines good?
A: Sunny Health and Fitness offer high-quality products that are reasonably priced for those on a budget. The company has been in business for nearly 2 decades and prides itself on producing rowing machines for every fitness level.
Q: Is Sunny Health and Fitness a good brand?
A: Sunny Health and Fitness offers a terrific value on a wide range of fitness equipment, including fitness rowing machines. All products are quality-made and super functional. While some models offer high-tech gadgets, most are basic pieces of fitness equipment that get the job done at a budget price.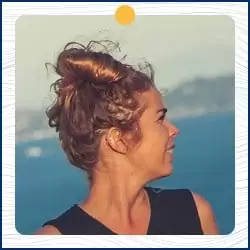 Written by Petra Amara – RowingCrazy.com
CEO & Founder of RowingCrazy, National Rower, Coxswain Womens Eight Team, Rowing Coach & Writer
Petra is a Mother of two and owner of Rowingcrazy.com. Petra lives and breathes rowing, she also has a passion for writing which lead her to start RowingCrazy.com to share her rowing experience and expertise with others.