Proform rowing machines have been evolving over the years since its inception in the late 1970s. It has quickly become one of the leading indoor gym equipment sellers from just being an ordinary exercise equipment maker. This is all thanks to their great product quality, affordable prices, and a growing list of loyal customers.
They produce machines that are designed to give maximum results at an affordable price level.
#1: Proform 440R Rower
The pivoting pedal on theProform 440R Rower has been designed to provide the best possible friction for a great workout. This pivoting pedal is accompanied with adjustable foot straps that will keep your feet firmly in place. It doesn't matter what you are wearing on your feet, neither does it matter what the soles of your shoes look like. Your feet will be held in place just fine on this Proform rower.
Designed for Comfort
These pedals with adjustable foot have been designed to help you find your foundation with ease when you step onto them during your workout. The adjustable foot straps are adjustable to accommodate just any foot size so every user can enjoy the same foot comfort on these pedals. The ProForm 440R Rower also has a soft-touch ergonomic handle that's just what you need for a safe, healthy workout. You don't want your palms to get blistered from your exercises; that can be a big setback. Proform has designed the handle on this rower with that consideration in mind so you won't skip a day because of sore palms.
ProForm Rowers Offers An Oversized Aluminium Frame
This machine has a robust oversized aluminum seat rail that's not only durable but also comfortable. With such a metal frame, you can be sure that the machine is going to last.
The seat is adjustable to let you find your best seating. It is also molded for ergonomic purposes. An ergonomic seat is extremely crucial to a successful workout because of the many health benefits that come with it.
To mention a few: it is the surest way to escape back pain that can put you down when it gets severe. You'll also be safe from the pain of the shoulders and neck, both of which can impede your workout efficiency.
You Will Love The Seat Comfort
You may not realize it, but an ergonomic seat plays a very key role in encouraging your training. It makes you comfortable so you can work out for longer without losing motivation, and longer or extended periods of exercise means you're maximizing the results.
An amazing feature you don't find on many indoor rowers is the low pulley station. You can start yourself off with the normal cardiovascular exercises then proceed to use the pulley for strength training. It's simple: You just need to stand on the footholds set at the head of the Proform 440R.
Now you can do some bicep curls, a couple of deadlifts, overhead triceps extensions and deltoid raises; whichever you feel like doing for the session. Alternatively, you can perform all of these just like you would on a typical day at the gym.
Easy to Transport – Great Space Saver Design
This comes with transport wheels that make it easy to transport. Whether you wish to keep it in a different room or just move it to a different workout area, all you have to do is use the wheels to make the whole thing a breeze. The flywheel on this rower is inertia-enhanced for smooth, steady bike pedal strokes. One of the key factors that make rowing an enjoyable process is the quality of the strokes. Roughness can be such a turnoff.
The rower's SpaceSaver design allows you to fold the machine in one simple step for storage. This makes it a perfect option for those who have smaller indoor spaces and have to maximize their use of the little available room. With this design, you can fold the machine daily for storage without getting particularly tired of the routine.
The machine is lightweight. The choice of aluminum rail is perfect for it. Though it is oversized, it still is light and easy to handle. It can carry up to a recommended maximum user weight of 250 pounds, which pretty much accommodates just about everyone. Only very few people weigh more than that. These are the special cases lot, and chances are that you are not one. Side Note: If you are tight on space be sure to read my article on best rower for small apartments
Up to 8 Resistance Levels
It has a computer with a large, easy to read LCD screen. You don't have to move closer to see what is displayed. The screen contents are big and clear and you can perfectly see from the seat. Its scan mode displays each set of data for about six seconds then brings the next set. And these data sets are programmed to shift from one to the next automatically without requiring your input. This means you get complete feedback on your workout right from where you sit.
Levels of Resistance
With up to 8 resistance levels, the ProForm 440R rower is a tool that facilitates progressive fitness. Once a given level no longer suits you, you can adjust to the subsequent. Overall, anyone can set the resistance level to the level that's most appropriate for them and enjoy a full-body workout.
Final Thoughts on the ProForm 440R Rowing Machine
With up to 8 resistance levels on the ProForm 440R rower, you can start light and gradually progress to a heavier resistance type over time or even during the same session over the eight levels of resistance. If you are looking for a machine that is going to deliver a full-body workout, then this 440R is your best bet. It is a dual-action machine that has both cardio and strength training functionalities integrated. This means you can combine your cardiovascular and strength training into one comprehensive workout for great results. Simply utilize the low pulley rower for your cardio and once you are done, move to the front and switch to the low pulley station for your strength workout. This special feature makes the 440R ProForm Rower the tool to push you to new fitness heights.
440R ProForm Rower Has A LCD Monitor for Easy Reading

The 440R is a dynamic machine, a factor that makes it a favorite for many indoor workout enthusiasts. It has a large monitor designed for easy reading. You obtain your workout feedback at a glance, not like most displays in the indoor rowing market that you have to strain to read. With such ease, you can easily develop the tendency to keep track of your training progress. And that can be a good motivating factor. You can keep track of the number of your strokes per minute, the total number of strokes so far, distance covered, time is taken and the number of calories you've burned. These sets of data stay on the screen in shifts, one set after the other, each staying for about 6 seconds. And you don't have to move a finger, all these are automatic. All you have to do is stare and read.
Strong Sturdy Design the Whole Family Can Use

The ergonomic seat is a major addition to this machine. It's a guarantee that you'll enjoy working out. Who doesn't enjoy a good deal of comfort? What about being able to afford some of that in your place of training? Given the sturdy aluminum seat rail, there's no fear that it will break any moment. That only means that you can use it with peace of mind. Such durable items have low maintenance requirements and help you save in the long run compared to what you'd have to pay for an annual gym registration. You can also make the 440R ProForm rower a whole-family training machine without fearing that the heavier members might break it. Another feature that makes this rower such a whole family asset is the adjustable foot straps that accompany the pivoting bike pedals. Whether you have smaller or bigger feet, you can simply set the adjustable foot straps where they best hug your feet so you enjoy a comfortable workout.
Adjustable Flywheel Provides Smooth Rowing Experience
The ProForm 440 R indoor rower is designed to provide a smooth rowing experience, thanks to its adjustable flywheel. It is perfect for an entry-level trainee who needs that kind of smoothness in the rowing activity to motivate them. And whether you're sitting on the comfy seat on the oversized rail or standing upright over the front end of the rower for a strength workout, you treat your hands to a soft, ergonomic handlebar. You can move from biceps to shoulders, triceps to quads; whatever you pick, you can be sure it will be enjoyable. Once you've completed your training session, storing this 440R is quite simple. Additionally, you can easily move it around the training area or from room to room using the wheels provided. For a machine in its price range, the 440R towers above most other rowers. It has a decent construction and comes with parts and a labor warranty supporting its solid frame.
440R is Easy To Assemble
You don't have to be told that this is a robust piece of machine, you'll notice it right away. Several months down the line and it still feels as good as new. And if you have a small home then you may want to consider going for this machine. It has a space-saver design that will certainly favor your limited space concerns. Once you open the box, you are treated to the sight of numerous looking parts. But once you settle for the assembly, you get to realize just how flowing it is. You get done with the process in a matter of minutes. The fact is, it is not daunting as it may appear looking at the many parts in the box. The resistance levels in this machine are fairly light for a seasoned rower though. But it is perfect for an entry-level workout. Over time, you can consider setting it to a maximum level of resistance type you prefer to give you a better challenge for better results.
#2: ProForm 550R Rower
The ProForm 550R has a large LCD screen where you can read your workout feedback at a glance. Figures for the time you've taken working out, calorie count, distance covered, number of your strokes per minute, and the total number of strokes are displayed one set after the other. By reading these figures, you can keep yourself informed about your performance throughout your training and know how much progress you are making. The machine also has a soft touch Ergonomic Handle to facilitate your workout efficiency. This handle is designed to protect your palms from getting tasked by the exercises. Sore palms can be a major setback for such exercises as rowing that heavily depend on the use of hands.
Thick and Comfy Seat
There is also the inertia-enhanced flywheel that creates a smooth feel during rowing. The flywheel makes rowing feel natural and as close to the natural rowing in water as possible. Normally, indoor rowing machine manufacturers aim to make indoor rowing feel the same as rowing a boat inside a water body. So they use various technologies to make this happen. The various technologies used include water, air, or magnetic resistance force to create the desired type of resistance type. This machine also has an oversized steel seat rail supporting its ergonomic seat. The upholstery on the ProForm 550R rower seat is thick and very comfy. This kind of seat is not only comfortable but also enjoyable to use. It makes you enjoy working out on the rower and can make you want to exercise more and more without losing the drive. With such motivation, you can train more and increase your gains in a short period.
550R Offers Pivoting Pedals with Adjustable Straps
Like its cousin the ProForm 440R rower, the 550R rower (read more on Proform 750r vs NordicTrack rw500 ) has huge pivoting pedals with adjustable foot straps designed to accommodate all foot sizes. The huge pivoting pedals with adjustable foot have a rough patterned surface to create enough friction so your feet won't slip while you're working out. The transport wheels on this machine have been included to facilitate easy movements. Once you're not exercising, you don't have to be stressed out again, just use the wheels on this rower to move it to wherever you want it kept. If you wish to train in a different place, the same thing applies, just let the wheels do the job for you. The Proform 550R rower accommodates a weight of up to 250 pounds. That means anyone in your family can use the rower without the threat of damaging it. Few people can beat that weight limit. Amazingly, since this is a family workout tool, you can collectively save on the cost of gym membership fees.
Foldable for Easy Storage
It is also foldable. For storage, you just have to fold it up in one easy step, and you are done. It has Proform's characteristic SpaceSaver design that helps free up some valuable floor space in a matter of seconds. This feature makes the 550R a perfect pick for those who have smaller homes or room sizes. The robust frame of the ProForm 550R comes with a 5-Year frame warranty and another 90-day parts & labor warranty. This is additional security, if anything goes wrong, you don't risk losing your cash by any chance.
Cardiovascular Workout and Strength Strength Training in One!
The ProForm 550R rower has both the rowing option and a strength training option. It features a low-pulley station to the front. This only means that the 550R rower combines the two most important reasons why you go to the gym: cardiovascular workout option with strength training in one piece of equipment. This is what makes the rower highly dynamic. It will suit both those who wish to build their power as well as those who are just interested in strengthening the heart. Versatile and dynamic, this machine may just save you from having to buy additional gym equipment for your indoor training. And that also means the machine helps keep your money in your pocket while giving you total body fitness. There are the assembly tools that come with the rower. Unlike other equipment that will force you to run around to the neighbors in search of the right size screwdriver, the Proform 550R is accompanied by all that you require to go through the assembly process. And this process is easy, which many customers are happy with. Some people complete the process in a matter of minutes. Most people however barely take an hour and the whole thing is set up.
Final Thoughts on ProForm 550R
Anyone serious about getting in shape should consider the 550R ProForm Rower. It is a fine piece of equipment that provides a full-body workout. You can build some power with its low-pulley station and strengthen your heart with the rower. Most users love the fact that they don't have to go to the gym to build their power at an additional cost after spending money on the rower. It is versatile and doubles up on both the two aspects of fitness: power and cardio. You'll love how the ProForm 550R rower gets your heart rate up and progressively melt away some of the stubborn fat on your belly. Though the seat is a bit hard given its tight upholstery, it is just fine for a workout session. It is considerably comfortable and will make your training truly enjoyable. It is a great investment given the fact that it lets you say goodbye to monthly health club dues or gym membership fees.
This ProForm Rower Targets Several Parts of Your Body
This machine is a great tool for those who want to shed off some extra pounds. Its comprehensiveness makes it target several parts of your body, from bicep curls to deadlifts, deltoid raise to overhead triceps extensions, not forgetting about rowing which is the primary workout. This way, your arms, knees, shoulders, back, and belly will all be getting thoroughly exercised and toned. Such complete workouts also tend to improve how you feel overall and is likely to give you a feeling of happiness alongside the wellness you realize after each session. Your energy level also rises and stays that way.
Inexpensive Home Rower
It is inexpensive. That's quite something to marvel about given the value it delivers. It is common for people to complain about the resistance of this rowing machine. It has 5 levels of resistance and being an air rower, it is rather slow. The rower relies primarily on the air resistance to deliver a good workout – that means a more experienced person may find it less stimulating. But here's the secret, the pace is everything when it comes to an air rower. Try to speed up your strokes and see if you are going to have the same opinion afterward. The most important thing is that you get to understand how the rower works to be able to use it right and make the most of it. Air rowers like this one work by spinning a fan flywheel when you pull a handle. Spinning the flywheel sucks air into the flywheel housing and this is what creates the resistance type.
This means that the faster you spin the flywheel; the more air your action draws into the flywheel housing. And the more resistance is created in the process. Many people make the mistake of treating the 550R like other rowers that use other resistance techniques such as magnetic resistance, and as such, they don't create enough resistance. Basically, you need to row faster to create more resistance. Rowers that use air for resistance rowers automatically adjust the level of resistance based on the speed at which you're rowing. Simply put, be sure to row faster to feel more resistance and vice versa. If you want something different though, you'd have to consider other machines with magnetic resistance or hydraulic-piston as modes of resistance. These give you the option of turning a knob to adjust the level of resistance to be higher or lower. But before you make that decision, you may want to know that the ProForm 550R offers a smooth, quiet resistance that closely imitates the feeling of actual rowing on water. This is something that most people love, and you might love it too.
Huge LCD Screen to Monitor Your Workouts
The look is fine. You won't have difficulty noticing that this is a solid machine. And given the good reputation that ProForm has in the industry, you don't have reason to be cagey. This machine is not perfect, but regardless of your fitness level, you can be certain it's going to give you a quality workout. With its huge LCD screen, you can monitor your workout feedback without moving an inch. It keeps you updated on wattage, calorie count as well as the time you've taken. The display is simple, which means it is easy to read for just anyone. As a major plus, the ProForm 550R rower features the newly designed inertia enhanced technology on its flywheel. This is a rare feature found only on market leaders like Concept2 (Read more on Proform Rower vs Concept 2 ). You can control this unique damper setting using the lever on top of the flywheel housing. Simply push the lever up or down to control the amount of air that gets into the flywheel housing. If you are thinking of buying an entry-level rower for your whole family and you're wondering which machine will do, this 550R would be a great place to look.
About Proform
The name Proform is more commonly associated with a line of treadmills, the Proform Treadmills, and less so with indoor rowing. The more seasoned rowers may be familiar with this household name. The newbies in this area may not, however, be as familiar with it. A matter of fact is, Proform manufacturer's equipment is focused around home-based cardio workouts. So their line of exercise machines is a rather low cost as opposed to the high-end commercial grade types. You may even say that pricing is one of the strongest selling points when it comes to Proform. The manufacturer has been in the industry for well over 30 years, and as it is, longevity and experience go hand in hand.
Other categories of products under the Proform marque include exercise bikes, ellipticals, and even hybrid trainers. More specifically, they make products based on getting your all-round cardio workout from the comfort of home. Proform faces solid competition from some of the market leaders in the field of indoor rowing such as Concept 2. However, if you get to understand their products, you'll get to understand why their loyal fans remain ever more loyal despite the brand receiving some less-than-positive feedback from certain critics. In this review, we try to put the facts as they are about the Proform Machine so that you can make your purchase decisions with a more informed mind.
Interested in seeing other rowers that we have tested out "Click Below" to see our Ultimate Buyers Guide!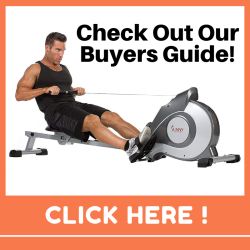 To Learn More on Proform: Click Here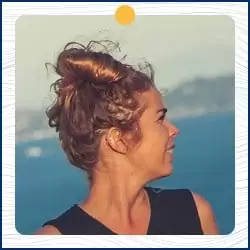 Written by Petra Amara – RowingCrazy.com
CEO & Founder of RowingCrazy, National Rower, Coxswain Womens Eight Team, Rowing Coach & Writer
Petra is a Mother of two and owner of Rowingcrazy.com. Petra lives and breathes rowing, she also has a passion for writing which lead her to start RowingCrazy.com to share her rowing experience and expertise with others.