Hi everyone! Petra here, and if you are in the market for a new or replacement rowing machine, I've got good news for you- a new rowing machine doesn't have to break the bank to be terrific!
I've used NordicTrack rowing machines for many years now. My local gym has these, along with other NordicTrack machines like treadmills and ellipticals, and if you've got an iFit subscription, you're halfway there!
In a Hurry? Here are My Top Picks:
Don't have time to read the whole article? Here are my top picks for the best rowing machines equipped with iFit:
In the upcoming sections of this article, we will provide a detailed analysis and evaluation of each rowing machine, highlighting our key findings for each one.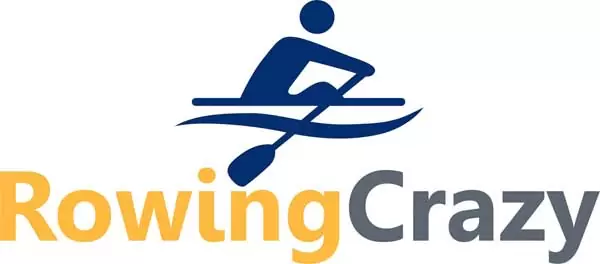 Without Further Delay, Let's Begin!
Did you know that NordicTrack owns both iFit and ProForm? It's true!
This means that you can get a high-quality brand rowing machine for a third of what other rowing machines can cost!
Today, I want to talk about both NordicTrack and ProForm rowing machines, and a little about iFit.
Are you ready? Bookmark this page because you'll probably want to read it more than once.
First, a Word about iFit
If you have an iFit subscription, then you already know how terrific iFit workout programs are!
If you don't have one, you don't know what you're missing!
All of the NordicTrack and ProForm machines that I'm going to tell you about in this article use iFit for their workouts.
This means that once you've chosen a workout from the iFit app, the app will increase or decrease resistance levels, incline, and more, without you having to lift a finger. Side Note: Check out our list of ifit compatible rowing machines
Can I Use iFit for Workouts Other Than Rowing?
That's the best part about iFit. You can use the iFit app for just about any exercise you have in mind. The variety of workouts is simply amazing.
You can go walking, jogging, hiking, or even get in some boxing basics with iFit, no exercise equipment required!

There are personal trainers, beginner's programs, and even cooking classes! How many exercise machines offer cooking classes to help you stay on track with your healthy, balanced diet?
I love everything about iFit! It's easy to use, has amazing instructors, and you can do workouts anywhere in the world!
You can start with a free 30-day trial. If you don't think that iFit is worth every penny, you can easily cancel.
Nordic Track Rowing Machines
Now that you know more about iFit, let's talk about which rowing machine will work perfectly for you!
1. NordicTrack RW900 – No More Boring Workouts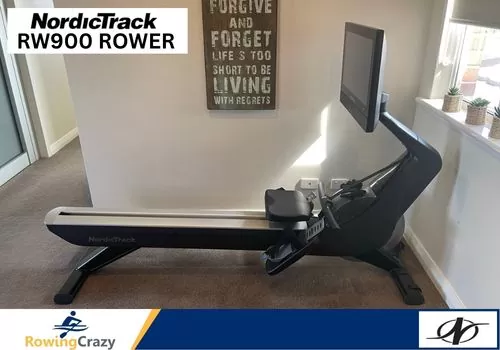 The NordicTrack RW900 rowing machine is everything you want in an indoor rower, without the high price tag.
This amazing machine has a huge 22-inch touchscreen monitor which takes those incredible global workouts and puts them right in your home gym. The monitor also tilts and pivots so you can use it for off-the-rower exercises like yoga or strength training.
The RW900 uses magnetic resistance, so you won't hear a sound (well, other than you huffing and puffing!) There are 26 digital resistance levels, so whether you're a beginner or a more advanced athlete, this rower will always feel challenging.
If you own a pair of Bluetooth headphones, you'll be happy to know that you can listen to your own tunes or enjoy the music on the iFit app. If you don't have headphones, the premium 30-watt sound system will get your blood pumping with some serious high-quality sound!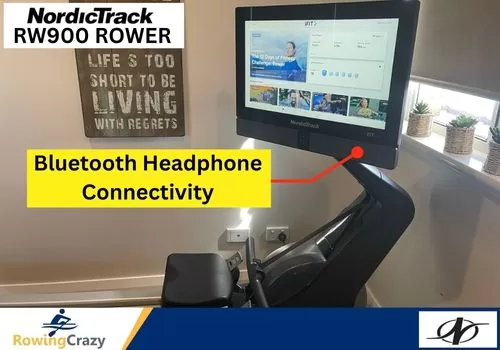 While your NordicTrack rower keeps track of the distance, calories burned, strokes per minute, and more, you can also connect your fitness watches or fitness devices to keep your stats up to date.
In addition to interactive workouts, the oversized steel rail, contoured seat, adjustable foot pedals, and ergonomic handle mean you'll be comfortable while you are enjoying the iFit experience.
You can get all these with an iFit membership and the NordicTrack RW900 rowing machine. This is one of the best smart rowing machines on the market, and it's in stock, so why not check it out?
Discover the Benefits of the NordicTrack RW900 Rower with Olympic Rower Rachael Taylor:
2. NordicTrack RW700 – Bargain of a Lifetime
If you love all the features of the RW900 but are looking for a real bargain, you will absolutely love the NordicTrack RW700.
Everything you've read about the RW900 is available on the RW700. What's the difference?
Only the size of the screen! Rather than the 22-inch screen, you'll get a 10-inch touchscreen HD monitor.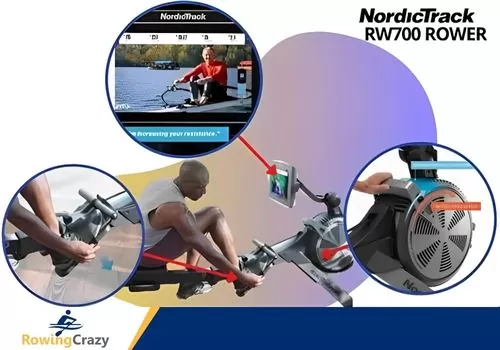 That's right! You can get all the terrific features of the more expensive RW900, such as adjustable foot pedals, oversized seat rail, 30-watt speakers, and nearly silent magnetic resistance with 26 digital resistance levels, for less money because the screen is 10-inches not 22-inches.
Hey, if you're like me, you're quite used to your 10-inch tablet, so if you want a terrific smart rowing machine for less money and are happy with a 10-inch screen, you will love the NordicTrack RW700!
Yes, this rowing machine, like all NordicTrack and ProForm rowers, uses the iFit workout program and its world-class instructors.
I don't see how anyone could say no to the NordicTrack RW700! It's an outstanding bargain!
ProForm Rowing Machines
As I mentioned earlier, ProForm is owned by NordicTrack so, while you may not be quite as familiar with the name as you are with NordicTrack, rest assured that you are getting a high-quality, well-made piece of exercise equipment, with all the tech features you want, for less money.
1. The ProForm Pro R10 – You Can Get It Free!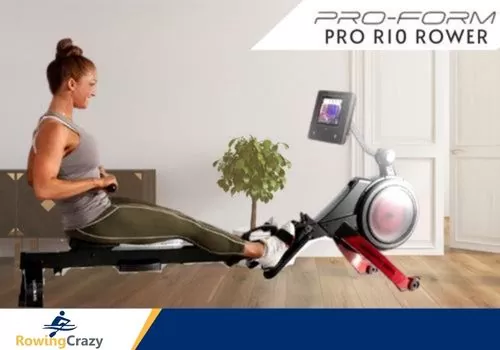 The ProForm Pro R10 is a compact rowing machine offering endless training possibilities and world-class trainers all in one when you sign up for an iFit membership.
I love this cool little indoor rower because, in addition to the on-demand workouts that iFit offers, you can watch them on a 10-inch HD touchscreen monitor. No need to use your own tablet because you can enjoy the global workouts on your rowing machine's own tablet.
The neat thing about this rowing machine is that it's got a space-saver design. Simply fold it in half and move it anywhere using the front transport wheels.
This rower features 24 digital resistance levels, and since it uses magnetic resistance, you won't hear a sound!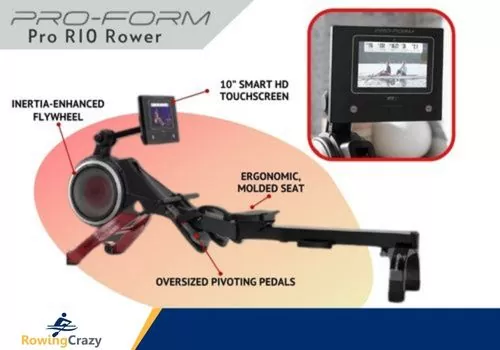 OK, so here's the big secret about this rowing machine – you can have all that FREE!
If you purchase a 3-year iFit family membership plan, ProForm Pro R10 is yours free!
No! I'm not joking!
You'll want to take advantage of the iFit workouts, and if you pay for a 3-year family membership plan in advance, ProForm will send you the rowing machine absolutely free!
I don't know of any smart rower that offers this kind of deal!
Check it out here. Get a free ProForm R10 rowing machine when you purchase a 3-year iFit family subscription!
2. The ProForm Pro 750R – the Best Rower for the Money
For those of you who are looking for a super amazing rowing machine, the ProForm Pro 750R is exactly what you've been waiting for.
This is the best rowing machine for the money, featuring a tablet holder so you can use your own tablet or smartphone and save big time!
It does include a 5-inch monitor, but if your cell phone or tablet is larger, by all means, use that instead!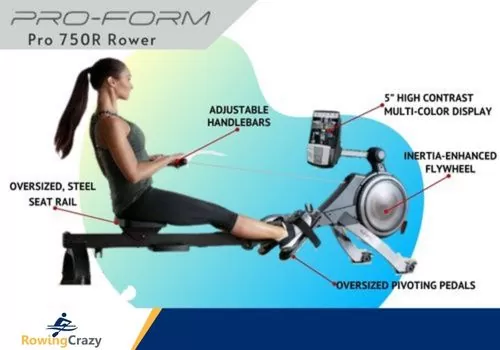 Like all the rowers mentioned here, you can still use the rowing machine without the iFit rowing classes, but you'll have a better chance of success if you have iFit's pre programmed workouts! Why? That's because iFit will kick boredom out of you!
Simply download the app to your tablet or phone, secure it in the tablet holder, and you can enjoy cardio endurance and endless training possibilities from professional iFit trainers.
This magnetic rower folds for easy storage, includes auto-adjust resistance, and has a pair of 2-inch speakers. Alternatively, you can use your own Bluetooth headphones since it is Bluetooth-compatible.
When you want a piece of fitness equipment but your money purse is tight, I don't think anyone can beat ProForm Pro 750R.
3. The ProForm 440R – No Electricity No Problem
Last, but not by any means least, is the ProForm 440R indoor rowing machine. If you've got your own tablet, and you want a rowing machine that is both compact and a steal at this price, then the ProForm 440R might be what you have in mind.
The option I like with this rowing machine is that, unlike an air rower, magnetic resistance is virtually silent. On top of that, the aluminum construction means incredible strength but light enough that just about anyone can fold this machine and wheel it away for storage.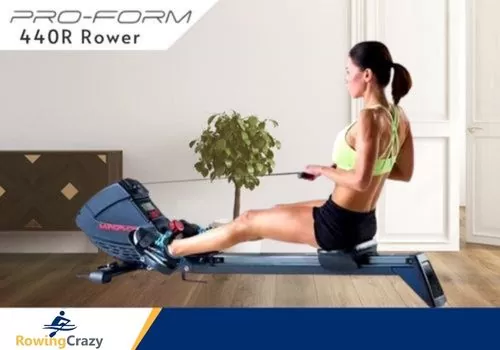 You can prop up your own tablet or cell phone on the 440R or put it in front of your TV and catch up on your favorite shows.
This rower features an LCD monitor to track your SPM (strokes per minute), distance, time, and calorie burn. Nothing fancy, but it gets the job done.
If your home gym doesn't have electric outlets, that's not a problem with this rower. All you need is two AA batteries, and you can row anywhere! Imagine rowing next to your pool, out in the garden, or watching your kids as they play in the yard. That's some serious freedom and portability right there!
If you want quiet, magnetic resistance, if you want to get in some crazy cardio but don't want a lot of fancy electronic gadgets, and if you want an insane price, you'll love the ProForm 440R indoor rowing machine.
Does NordicTrack Make Other Types of Fitness Equipment?
Yes, they do!
If you're thinking of investing in some new, iFit-enabled workout machines, you should check out some of the other products that NordicTrack and ProForm offer, including:
The NordicTrack Commercial 2450 Treadmill. NordicTrack's most popular treadmill! This amazing machine has everything you want to keep you on track and engaged!
The NordicTrack S22i Studio Bike. With a 22-inch monitor and incline ability, this bike will put Peloton to shame! Check out this amazing machine and the equally amazing price!
The NordicTrack FS14i FreeStride Elliptical. Get the low-impact workout you want at a price you didn't think was possible. I love the 14-inch monitor! Not too big but no squinting at the screen either!
You may have thought that NordicTrack was just for skiing, but today, the company makes all types of equipment so you can pick your favorite. Or pick more than one!
Can I Use iFit with Any Rower?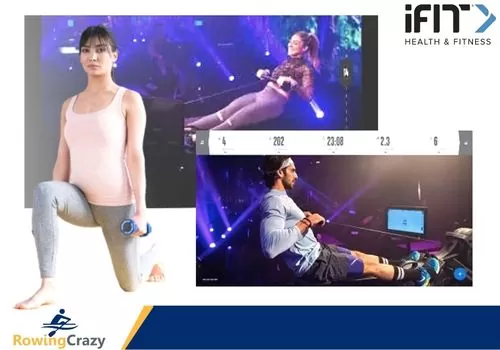 Yes, you can use iFit with any rowing machine! But that's not all. If you already have a rowing machine, a treadmill, or an elliptical, you can use the iFit app and need only one subscription for all workouts!
While iFit offers endless training possibilities, the fact is that you don't need an iFit-enabled piece of equipment to use it.
If you own another brand of fitness equipment, you can still access the iFit workouts and world-class trainers.
Select your workout and place your tablet, TV, or smartphone where you can see the studio classes. The app will not be able to automatically increase the resistance or the incline, but you can do that yourself.
Get the full-body workout from the rower of your choice by using the iFit app, and you'll never go back to boring workouts ever again!
Does the Hydrow Rower Use iFit?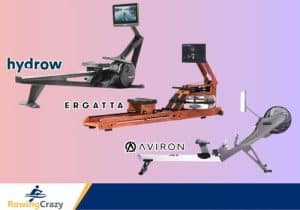 No, it doesn't.
Hydrow uses its own programming, in the same way that Ergatta and Aviron do.
Of course, if you've paid for the monthly subscription to Ergatta or Hydrow, you may not want to use the iFit rowing workouts, but that doesn't mean you can't use them!
You can still use iFit for rowing workouts, or you can do what I do. I use my Hydrow rowing machine and enjoy the incredible workouts they offer, including live on-the-water workouts. Then I use my iFit subscription when I'm away working out in a gym using other rowing machines or when I'm doing other workouts, such as yoga, strength conditioning, or walking.
Between Hydrow and iFit, I've enjoyed the best of all possible worlds!
The Bottom Line
Both ProForm and NordicTrack are well known for making good quality machines that offer a full-body workout and are still reasonably priced.
I've seen both NordicTrack and ProForm at commercial gyms, so you know they must stand up to everyday wear and tear!
The iFit workout app offers everything you could ever want and more. No matter what type of workout you are interested in, you'll find that there is an iFit workout to suit you.
Even my kids enjoy iFit! Now that is really saying something!
Find the perfect rowing machine (or other workout equipment) and enjoy machines that automatically adjust, have on-demand classes, and give you the benefit of the iFit experience just by purchasing a NordicTrack or ProForm rowing machine.
Stay fit and have fun with iFit, happy rowing everyone!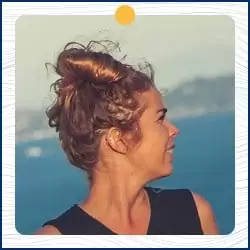 Written by Petra Amara – RowingCrazy.com
CEO & Founder of RowingCrazy, National Rower, Coxswain Womens Eight Team, Rowing Coach & Writer
Petra is a Mother of two and owner of Rowingcrazy.com. Petra lives and breathes rowing, she also has a passion for writing which lead her to start RowingCrazy.com to share her rowing experience and expertise with others.