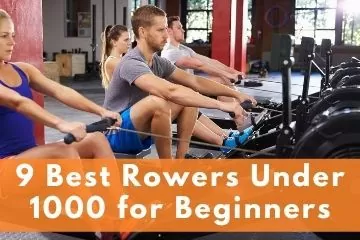 Most people have discovered that going to the gym isn't all that great. Working out from home is far superior! No traffic, no worries about finding parking, sharing shower rooms, or having your locker broken into, and perhaps best of all, no waiting on a rowing machine!
If you're a novice rower who wants to purchase a rowing machine, you'll have plenty of choices, but that's also a problem. With all those choices, which is the best rowing machine? You want all the benefits of rowing, and you don't want something that will break easily.
Add to that your concerns over your budget. Everyone has a budget, and if you want to find the best rowing machine for under a grand, well, that only complicates the matter.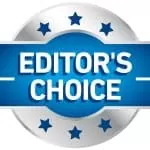 In A Hurry? Our Top 3 Picks:
If you're pressed for time and simply want to find the best home rowing machine under $1000, here are my recommended choices:
*We review fitness products impartially and may earn a commission from affiliate links. For details see our disclosure page.
You can read my full breakdown and reviews on these, along with all our other recommended rowers further down in this article.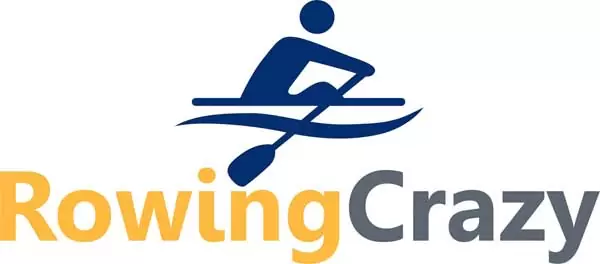 Don't worry. I've done all the research, and I've got years of experience with rowing machines ( lets just say I have put in my sweat equity in rowing workouts ), so rest assured I know what I'm talking about when I recommend a home rowing machine!
Sit back and keep reading. You're about to find the perfect rowing machines under 1,000 dollars that money can buy.
Best Rowing Machines Under $1,000
I've narrowed down the list to 9 of the best rowing machines under 1000 for home use. Each of the following are high-quality devices that will give you an excellent rowing experience but won't break the bank.
1. Teeter Power10 Rowing Machine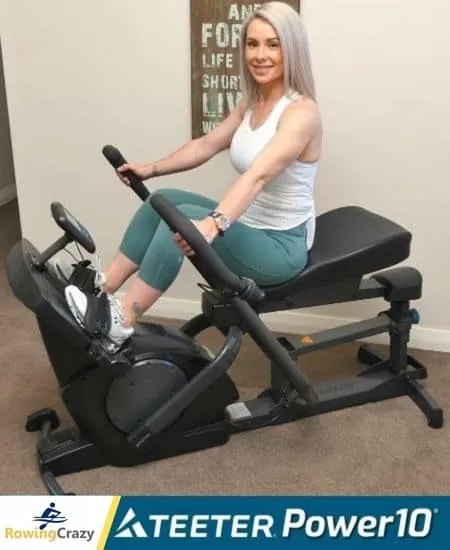 If you've ever wondered how you would fit both a strength training workout and a cardio exercise into your week, I've got great news. The Teeter Power10 is an elliptical rower, which means it does double duty!
Watch our Youtube video below by Olympic Rower Rachael Taylor:
Check out this amazing indoor rower plus!
Features of the Teeter Power10 Elliptical Rower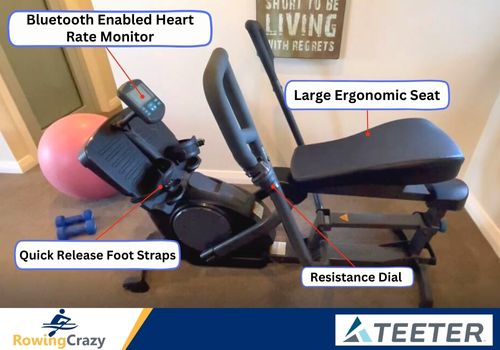 This rowing machine for home use doesn't leave anything out. Some of the best features include:
A two-way resistance system allows you to both push and pull on the handles
Super easy to assemble; even comes with a 3D video for assembly
100% refund/return in the first 90 days
1-year warranty
Double-duty mechanism turns this magnetic rower to an elliptical with the flip of a switch
Multi-position handlebars mean you can work more or different muscle groups
7 levels of magnetic resistance
Large, easy-to-read display reads heart rate, distance, strokes per minute, number of calories burned, and amount of time spent rowing
Bluetooth-compatible, so you can use your own headphones or speakers
Fully-adjustable seat and stroke length
This home rowing machine has a user weight capacity of 300 lbs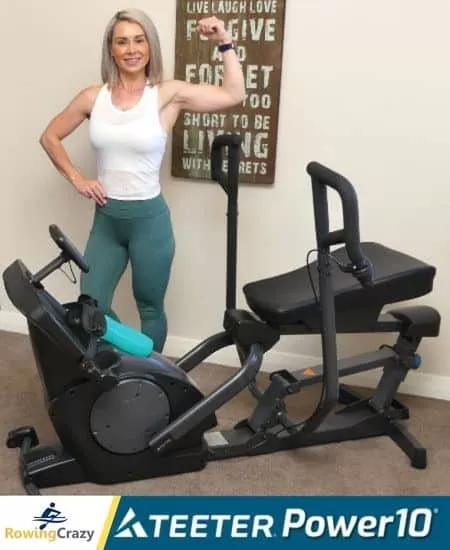 The Cons of the Teeter Power10
There are a few ways this nearly perfect magnetic rower could be improved, including:
The machine is heavy (180 pounds) so, while it does have wheels for moving, some users might find this rower a bit awkward to move
While there is a generous 1-year warranty, parts are mailed to clients and the wait sometimes takes several weeks
Some users state the machine makes a clicking sound after a few months of use
The Verdict
This is a nearly perfect home rowing machine designed to give you a true rowing experience. It is very heavy and made to last for decades. No one regrets buying a Teeter Power10. No one.
2. BlueFin Fitness Blade Air Resistance Rowing Machine

This is one outstanding rowing machine, especially when you consider the price! It offers dual methods of resistance, a large LCD display, and no monthly fees! No fees! I love that part! You won't believe everything that this little home rowing machine packs into one device.
Features of the BlueFin Rowing Machine
This is a dual-resistance rower; an air rower that also uses magnetic resistance for all fitness levels
Smooth belt drive that has a 10-degree incline for a quiet workout that mimics real rowing
Integrated smartphone app offers thousands of training videos for free!
Tablet holder or smartphone shelf means you can enjoy movies or whatever you like while rowing
BlueFin provides a low-impact, high-intensity workout for the entire body
The rower folds in half and rolls away for super simple and easy storage
Foam padded, ergonomic handlebars mean less fatigue
Anti-slip foot pedals
Offers a multi-function console with a bright LCD display
Padded and cushioned seat for extra comfort
Full 1-year warranty on all parts and labor
Easy to assemble
The Cons of the BlueFin Rower
Nothing is perfect, and while this rower comes close, it could make a few changes. Some of the drawbacks are:
The rowing machine app can be temperamental, with some users saying that it wouldn't sync with their phone
The LCD screen might be difficult or too small for some people to read easily
The app has limited functions
A few users complain that the rowing machine footrests aren't large enough
The Verdict

This BlueFin rowing machine offers great value for the money, and while the fitness app appears to be a bit finicky, the majority of users say that this has been the perfect rowing machine for their home gym.
3. Concept2 Model D Indoor Rowing Machine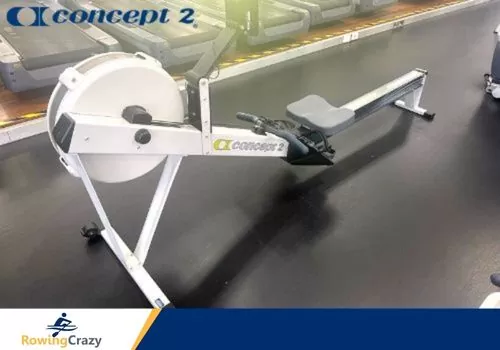 There's a reason that the Concept 2 is one of the biggest selling air resistance home rowers. Besides the obviously attractive price, the Concept2 Model D indoor rowing machine is nothing short of amazing. With an air resistance type of rower, such as the Model D, you'll get infinitely available drag, which means it will take a while to outgrow it.
Watch our full video of the Concept2 Rower by Rowing YouTube Influencer Max Secunda:
The Features of the Concept2 Model D
Let's check out all the features this piece of exercise equipment has to offer:
90-day 100% return window
Easy to assemble, usually within 20-30 minutes
High-quality materials; the frame is steel, front legs are aluminum
The weight capacity of this rower supports users up to 500 pounds!
Ergonomic, sweat-resistant handle
The seat is also ergonomic and sits 14 inches above the ground to fit every body shape and size
Offers infinite air resistance levels and a flywheel design that is relatively quiet
Comes with a heart rate monitor chest strap
The performance monitor is detailed, yet easy to use
5-year warranty on the frame and a 2-year warranty on everything else
Folds in half and has transportation wheels for easy storage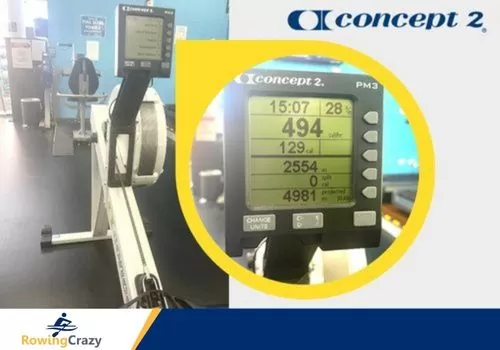 Now you can see why this model is a best seller!
The Cons of the Concept2 Model D Indoor Rowing Machine
As popular as the C2 rowing machine is, I can still see a few areas where it could improve, including:
The console is not backlit, making it difficult for some users to see easily
The device is nearly 8 feet in length, which may be a bit large for small apartments
The seat becomes hard after several years
The air fan can be a bit noisy if you are working at the utmost intensity
The Verdict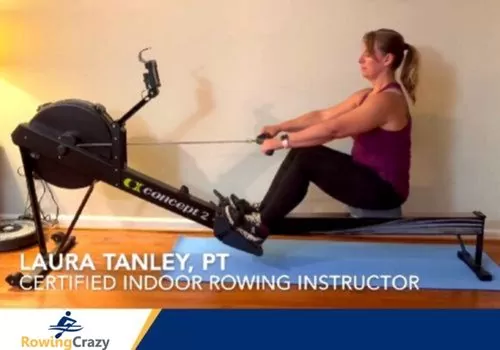 The Model D is one of the best selling rowers in the world because it is made from heavy-duty quality materials, so it lasts for many years. If you've got the floor space, you will probably love this rower.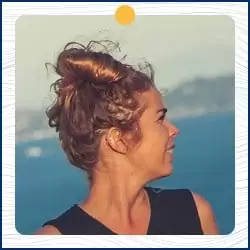 Written by Petra Amara – RowingCrazy.com
CEO & Founder of RowingCrazy, National Rower, Coxswain Womens Eight Team, Rowing Coach & Writer
Petra is a Mother of two and owner of Rowingcrazy.com. Petra lives and breathes rowing, she also has a passion for writing which lead her to start RowingCrazy.com to share her rowing experience and expertise with others.