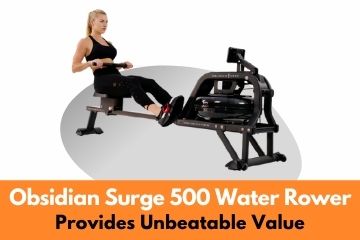 Everyone wants an indoor rower, but not everyone has the means to pay for some of the models that are out there.
Sunny Health and Fitness has come out with a line of indoor rowers that have all the features people love without the expensive price tag.
All their products are quality made and designed to last.
Today, I want to talk about the SF RW5713 Obsidian Surge 500 water rowing machine. For less than $500, you can enjoy the benefits of working out on a water tank rowing machine right in your own home gym (see my Topiom rower article as well for another great budget wooden water rower)!
Let's look at all the terrific things the SF RW5713 Obsidian Surge has to offer.
The Sunny Health Fitness Obsidian Surge Water Rowing Machine
If you long to hear that gentle whoosh-whoosh sound of water as you row, now you can get all that in a quality-made rowing machine!
The affordable and high-quality SF RW5713 Obsidian Surge water rower has all the features you might expect in a more expensive machine.
Water resistance creates a smooth and steady experience that mimics real rowing. The harder and faster you row, the more resistance the machine provides. That makes this perfect for beginners and more advanced rowers.
powered by Advanced iFrame. Get the Pro version on CodeCanyon.
For those who might be wondering how long-lasting this machine will be over time, you can usually judge that by the user weight limit. The higher the weight limit, the sturdier the frame will need to be to support that amount of weight as it moves. You won't find too many rowing machines that can handle much more than 225-250 pounds unless they are constructed from wood, but this exercise machine can handle an almost unbelievable 300 pounds. That tells you a lot about just how sturdy and durable this rowing machine is!
Read Our Full Detailed Article on Sunny Health Rowers – Click Here!
While this rower lacks the wood feel of a boat (read more), it does offer everything else.
Assembly is easy for the majority of people, with many users saying they did it on their own in about an hour. However, you might want to have a friend help you since two heads (and two pairs of hands) are always better than one.
Who Should Buy the Sunny Health Fitness SF RW5713?
Anyone who wants a water rower (read more) but finds their budget is tight will be very happy with this piece of home gym equipment.
This includes users who have discovered that most machines can only handle about 250 pounds of user weight and they need something more heavy-duty.
I also believe that beginner or advanced rowers of all fitness levels will find that this indoor rower offers many of the features that more expensive water rowing machines have. At the same time, it provides the smooth and variable resistance you want and gives you that low-impact, full-body workout everyone wants!
Like real rowing, the harder and faster you pull in each stroke, the more resistance the fan blades in the tank provide.
Which is Better – Water or Magnetic Rower – Click To Find Out Now!
I love this model and design for the basic rowing experience it offers to a user, although you might find that you want something more high-tech. If that's the case, you may want to move to a rower in a higher price range. This has no Bluetooth capability, no touchscreen monitors, not even a heart rate monitor (although you can always use a third-party heart rate monitor).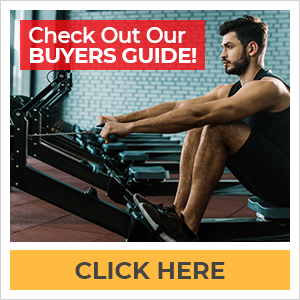 However, if you want to stay in shape or reach some new fitness goals by using a rowing machine, this model will give you a smooth, comfortable workout for less money than you would expect to spend.
Want to know more? Keep reading!
Top Features of the Obsidian Surge
Let's dive right in, shall we? This device has so many features it's hard to put them all on one page, but here are the highlights:
The water tank features 16 fan blades that are corrosion resistant.
The frame is made from lightweight yet sturdy steel for a long life.
The whole thing weighs 92 pounds (41.7 kg) and has these dimensions: 80 x 22 x 34 inches.
It is ergonomically designed; the seat is also padded for comfort.
Its R2 digital fitness LCD monitor reads total time, 500m, distance, SPM, total strokes, calories, and ambient temperature and features a calendar and scan mode.
You get more challenge from the performance monitor which offers a few workout modes, including a race mode and preset time or distances where you need to beat the clock.
High-density rubber wheels make this device portable.
It can be stored in an upright position, taking up no more space than a dining room chair.
The steel slide rail offers durability. It supports an inseam of up to 38 inches.
Its sweat-resistant handlebars have a comfortable grip.
The pivoting, non-slip foot pedals have Velcro straps to keep your feet stable.
The foot pedals also have large heel cups to fit nearly all users.
There are floor levelers to keep the rower flat and stable when rowing.
You don't need electricity to use it because two AA batteries operate the fitness meter.
It has a weight capacity of up to 300 pounds (136 kg).
The seat is 17 inches from the floor, making mounting and dismounting so much easier. The seat dimensions are 10 x 12 x 2 inches, providing adequate and comfortable support to the user.
It takes only about 1 hour to assemble.
Warranty is 3 years for the frame and 6-months for all other parts.
There is so much more to this budget rower than meets the eye! For a smooth rowing routine that mimics a true rowing experience, thanks to its water resistance mechanism, this water rowing machine is a hard-to-beat bargain-priced model!
How to Clean the Tank on a Water Rower – Click Here!
Product Dimensions & Features at a Glance:
Overall Measurement: 80 x 22 x 34 inches
Seat Dimensions: 10 x 12 x 2 inches
Rower weighs approximately 92 pounds (41.7 kg)
Weight capacity of up to 300 pounds (136 kg).
3 Year Warranty
See Our Top 7 Water Rowers – Click Here!
The Cons of the Obsidian Surge
Nothing is perfect, including this water rowing machine, so there are a few things you should know before you purchase it, such as:
Some users find the pivoting footplates annoying.
It does not include a heart rate monitor.
You will have to make do with a basic fitness meter that will read out distance, strokes and other health data because it doesn't have a high-tech LCD or monitor.
Unlike many water rowing devices, it does not come with a device holder (for tablets or cellphones) or a water bottle holder.
For the price, however, I don't think that you will find any other water rower that offers as much as the SF RW5713 does.
While it is missing a heart rate monitor, for example, you can always use a third-party model. You can also enjoy your own music using Bluetooth-enabled headphones and your cell phone. Besides, you may already have at home all the high-tech gadgets or devices that this model is missing.
So, say, if you want to enjoy a beautiful HD picture of a lake or other bodies of water, you can always position your rower in front of your television screen! Find hundreds (if not thousands) of free rowing videos online and, voila, you have upgraded to a smart HD monitor (if that's what you have at home) at no added cost! You only need to be creative and resourceful.
On a Budget – See Our Top Pick Budget Water Rowers!
The Bottom Line on the Obsidian Surge Water Rowing Machine
It's nearly impossible to find a water rower for less than $500. The SF RW5713 is a super-bargain rower that has features you might find on machines costing two or three times as much.
It does have a few drawbacks, but if you want a water rower that has unlimited resistance and can handle a weight capacity of 300 pounds, one that gives you a real workout and offers a nearly perfect rowing experience without causing your budget to suffer, then you'll be happy with this rower. It offers tremendous value when you compare features and price tags.
It's missing some high-tech features, but this is such a great price, you probably won't notice after you start using it. Assembly takes an hour or less, and vertical storage barely occupies space.
This device quickly became a best-seller, and it's pretty easy to see why – you get a terrific water rowing experience for less than half of what other models cost. Who doesn't want that?!
For this price, I would recommend this Sunny Health and Fitness Obsidian Water Rowing Machine to anyone.
Water Vs Air Rowers – See Who Won!
Frequently Asked Questions
Q: Does the Obsidian Surge 500 come with a manual?
A: Yes, it does. A user manual comes with the machine. It is also available for download in a PDF format here.
Q: Are Obsidian Surge 500 replacement parts available from Sunny Health Fitness?
A: Yes, you can order replacement parts for the SF RW5713 Obsidian Surge directly from Sunny Health and Fitness via email at [email protected]
Q: What is the warranty on the Obsidian Surge?
A: The frame has a 3-year warranty, while all other parts carry a 6-month (180- day) warranty. This is an excellent coverage since machines that cost twice this much generally have no more than a 5-year warranty.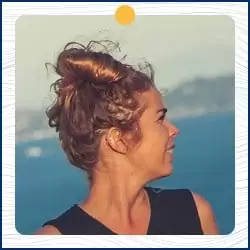 Written by Petra Amara – RowingCrazy.com
CEO & Founder of RowingCrazy, National Rower, Coxswain Womens Eight Team, Rowing Coach & Writer
Petra is a Mother of two and owner of Rowingcrazy.com. Petra lives and breathes rowing, she also has a passion for writing which lead her to start RowingCrazy.com to share her rowing experience and expertise with others.