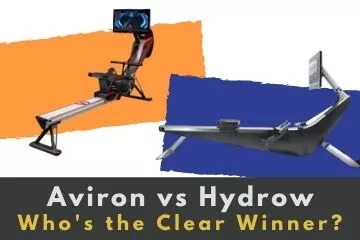 No other sector has probably grown as much as in-home exercise equipment like rowing machines.
If you have been looking for the perfect rowing machine for your own home gym, you may be trying to choose between the Hydrow and the Aviron.
Aviron
These are both world-class rowing machines that offer lots of cool features that everyone wants in a home rower.
Home workouts aren't a luxury in the 21st century, they're a need! This is why you want to take care and choose the right machine for you and your family.
Rowing is a terrific low-impact workout and high-quality machines can last for decades, so everyone in your family can use them to maintain their weight and stay heart-healthy.
I've got a great deal of rowing experience, both on the water and indoor, so I know the difference between a good rowing machine and a great one.
Want to know which of these indoor rowers is good and which one is great? Keep reading so you can make a more informed decision.
Aviron Rower Vs Hydrow Rowing Machine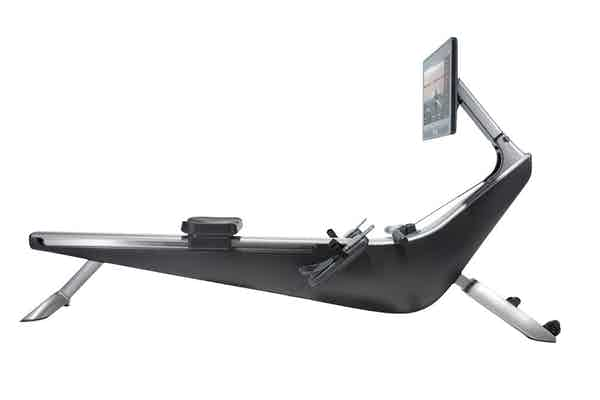 Check Price
These two indoor rowing machines look similar in many ways and have almost the same sticker price, but there are quite a few differences that you should note before you buy.
While the Hydrow isn't an older model, it has been on the market since 2017, so it's got some solid feedback behind it. You can find out quite a bit about the Hydrow since thousands of people have used it and left good reviews on numerous sites. The Hydrow rower is made by professional rowers who know what you're looking for in a home workout.
The Aviron is a new brand released in late 2020. Before their home rowing machine introduction, the company made video games as well as gamified indoor rowers for the Business-to-Business market, such as for high-traffic hotels.
This background info tells you a lot about both companies, but what about the rowers? Let's take a look at each one so you can see the differences.
The Hydrow Rower
As I mentioned above, the Hydrow rower is made by rowing professionals who also lead many of the workouts and live classes.
I love the Hydrow because the workouts are done on the water, not in a classroom setting, which gives you the closest real-life rowing experience you can get without getting wet.
Features of the Hydrow Rowing Machine
The Hydrow has so many features, it's hard to name them all, but here are the important ones everyone will want to know:
Weight capacity is 375 pounds
Hydrow weight is 145 pounds
Features a 22-inch HD touchscreen that is sweat and dust resistant
Comes with a heart rate monitor so you can work at your best fat-burning level
Has a 5-year frame warranty that is really fantastic
Uses a computer-controlled electromagnetic resistance system that is both quiet and unlike any other rower I've ever used!
It also has digital, adjustable resistance levels that you can set yourself
The cushioned 10-roller seat system is super comfortable
Easily adjustable foot pedals
High-quality front-facing speakers
Bluetooth-compatible
Progress tracking and community interaction via the app
Hundreds of workout classes, including live, interactive workouts, and on-demand workouts done in real-life rowing sessions on the water
Other off-the-machine workout programs are also available, such as yoga and Pilates
Can be stored upright using the Hydrow Storage Kit and Wall Mount
Easy to assemble, but delivery and on-site assembly are also available
The monthly membership cost is currently $38 a month for the rower. You can create unlimited profiles so everyone in the family can use the single membership.
Click Here to read our Full Review!
There is so much more to the Hydrow rower than the details above. Let me tell you why you need this incredible indoor rower.
Why You NEED the Hydrow Rowing Machine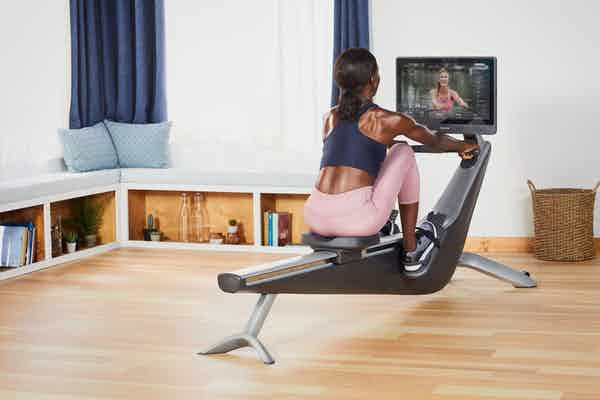 The rowing workouts on the Hydrow rower are top-of-the-line and cannot be compared with any other type of workout, except for the real thing. If you love live, on-demand workouts, you'll love the Hydrow.
The Hydrow offers a full-body, intense workout if you like, or you can use some of the scenic workouts where you go at your own pace down some of the most beautiful rivers and streams in the world.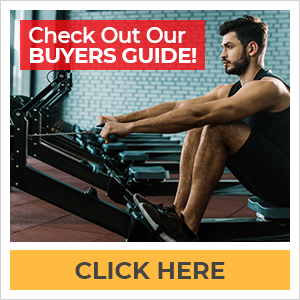 The computer-controlled, electromagnetic resistance is like no other rowing machine. You can adjust it manually, of course, but the on-demand workouts are designed so that the computer controls the resistance level. By the way, the electromagnetic resistance makes virtually zero noise, so you can use this in an apartment or if you have small children that you don't want to wake up from their naps!
The Hydrow Vs Other Rowing Machines
I've compared the Hydrow Rower to other devices, including the Concept 2, the NordicTrack Rower, and the CityRow. This is the best indoor rower hands down.
Not only is this the best machine I've ever used, but I also happen to think it's one of the most beautiful. Its sleek, modern style looks like a new-age chair or recliner.
It does take up some floor space, but the Hydrow offers easy storage when you use the Hydrow Storage Kit and Wall mount. The Hydrow can be stored vertically, taking up very little storage space when you use the kit.
There are complete instructions, and perhaps the best part of all, Hydrow is offering a free 30-day trial. If for any reason you don't think the Hydrow is what you need, then you can return it for a full refund, no questions asked.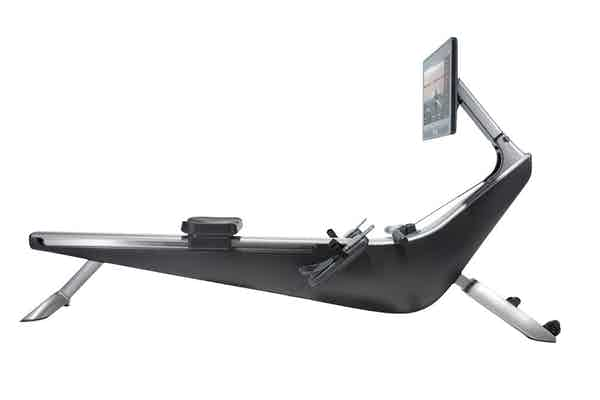 Motivate yourself to get into the best shape of your life with the full-body workout you can get on the Hydrow.
The Aviron Rower
This newcomer has a lot going for it, that's to be sure. Like all rowers, this machine offers a full-body workout that is low-impact. It's a solid choice among indoor rowers.
The Aviron is going to be stiff competition in the world of indoor rowers, that's for certain. They have included very different workouts that include hundreds of games. Let me tell you what else I know about the Aviron indoor rower.
Features of the Aviron Rowing Machine
Let's take a look at all the features Aviron has to offer.
Weight capacity is 507 pounds
The rower weighs 125 pounds
The frame warranty is 2-years
Bluetooth connectivity allows you to use Bluetooth headphones or heart monitors
22-inch touchscreen monitor
Offers 16 levels of resistance
Has two resistance methods, using both a fan (air) resistance and electromagnetic resistance
6 different workout options let you choose scenic rowing, games, or races with other users
Workouts are short but effective
The monthly fee is currently $42 a month, however, like the Hydrow, you can create unlimited user profiles so everyone can share the single subscription
Why You NEED Aviron Rowing Machines
The Aviron rower is for those who enjoy games while they do their workout.
This rower has excellent resistance levels, but remember that fan resistance (air resistance) tends to be super noisy.
While Aviron has made rowers for fitness centers and hotels, this workout machine also works well in the home setting. However, in my opinion, they lack the best rowing workout when they neglect workouts on the water. Scenic programs are very good, but I prefer live broadcasts.
Check Out All Our Top Recumbent Bike Rowers!
This rower has a steel frame, which means it's durable. Yet again, I can't help but ask, why only a 2-year warranty? I can understand a limited warranty on products in gyms where they will receive heavy use, but for home use, the warranty should be better.
If you love games and competitive racing, you will enjoy the workouts that the Aviron offers.
The Aviron is also offering a free 30-day trial, so you can check it out to make your own comparison.
See All Our Top Pick Rowers Under $1000!
Hydrow Vs Aviron: Who Won
If you haven't figured it out by now, the clear winner here is the Hydrow rower.
This isn't to say that you won't burn calories with the Aviron or enjoy its games. It's a calorie-burning beast, for sure, and it could be the perfect choice for some people.
In my opinion, the Aviron is a good rower, no doubt about it, but the Hydrow is a great rower.
If you're looking for a beautiful design that you would feel comfortable placing in your living room, if you want a better rowing experience than most rowers provide, if you want the quiet operation of magnetic resistance and workouts that truly mimic being on the water, then it's a no-brainer: You NEED the Hydrow rower.

Seriously, the Hydrow Rower is a NEED, not a frivolous toy. Your health is an investment that will pay off down the road.
I've used more indoor rowers than I can count, tried hundreds of different workouts, and nothing quite compares with the Hydrow Rower. Nothing. And that's saying a lot!
Check out the Hydrow Rower today. With a 30-day free money-back trial, what do you have to lose? Ok, maybe those love handles, but that's about all. Try the Hydrow Rower today.
Other Articles You Might Find Helpful: