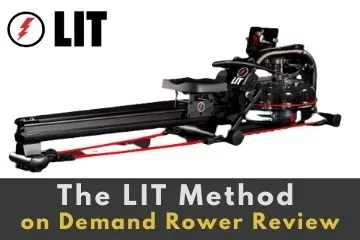 I realize that there are several meanings to the word Lit, so don't get me wrong.
I'm not talking about those other things when I say Lit- in today's article, I'm going to talk about the LIT Method on Demand Rowing Machine.
If you think this is just another water rower, hold on a minute.
The name kind of gives you a clue since it isn't called the LIT rower, but the LIT Strength Machine Method. I've seen this frequently shortened to the LIT Method, but you get the idea.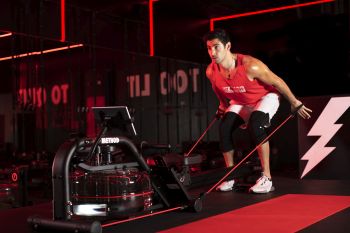 This is so much more than just a rower and WAY more than just a strength training program.
Just when I think I've tried every piece of fitness equipment ever made, Justin and Taylor Norris have blown fitness equipment as we know it right out of the water!
Ok so let's be upfront I'm a bit of a rowing addict (but that doesn't make me a bad person right?) and if this machine looks as awesome to you as it does to me, then you should start getting your home gym area ready to take on this incredibly versatile machine!
Are you ready? Let's get fit and LIT!
What Is the LIT Method Workout?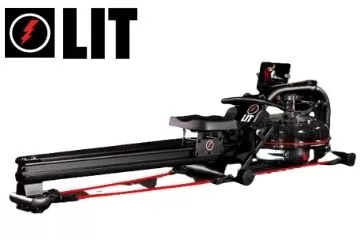 Husband and wife team founders Justin and Taylor Norris were frustrated after injuring themselves. They could not find a single piece of exercise equipment that allowed them to do all the low-impact workouts they loved.
That's what drove them to create the LIT Method Workout. This machine is a water rower that has an anchoring system so you can use resistance bands and a strength training bar attached to the rower.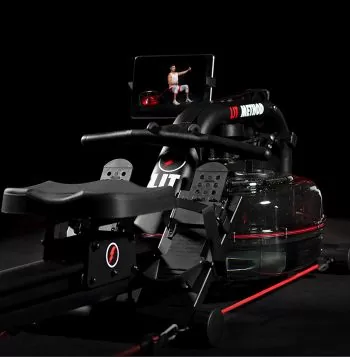 The LIT app allows you to access hundreds of workouts, from rowing to strength training, physical therapy moves to Pilates, Barre training, and more.
You don't need to change machines, you don't need to go to the gym, and you don't need to buy weights! With the LIT Method Strength Machine, you can do over 500 workouts (and counting!). Aside from rowing workouts, there are also other categories to choose from, including strength training, Pilates, Barre, circuit training, and mindfulness.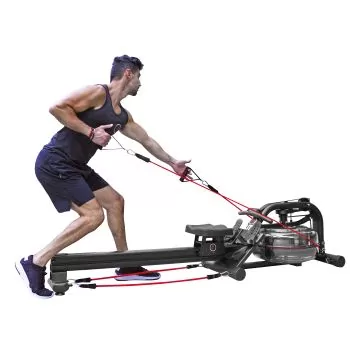 Jay Z and MLB star Adrian Gonzalez use and endorse the LIT Method, so you know how capable it is of building bodies with its high-intensity workouts!
What Is the LIT Strength Machine?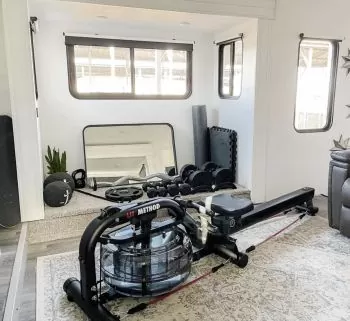 This unique and never-before-seen water rower is actually an entire gym in one piece of equipment.
The LIT Strength Machine not only allows you to do strength training but also cardio and other types of exercise without changing or moving anything!
There are several levels to choose from, but the standard set comes with the rower, two 20-pound resistance bands, grip handles, and a tablet holder.
This device is perfect for beginners and aspiring or professional athletes alike. Even seniors will love the fact that the low-impact training exercises won't hurt their knees or back!
If lifting weights bores you, I'm betting that you'll love the resistance band workout programs. The app has live LIT-certified instructors who will give you shout-outs as you work to help keep you motivated!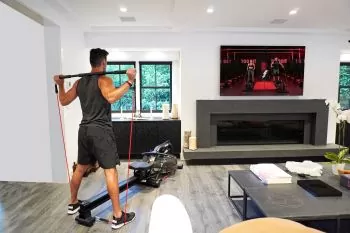 If you want to do core workouts or Barre training, you can do that. Love rowing? This is a beautifully crafted water rower that requires no running, no jumping, no weights.
If you're into physical therapy and Pilates, there are workouts for you as well!
I think the only thing missing on the LIT Strength Machine is someone else's sweaty towel!
What Is the LIT Method Workout and Why Resistance Bands?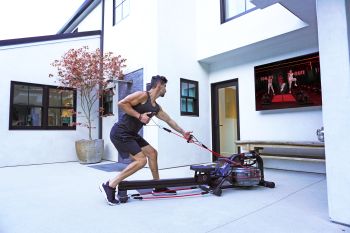 The LIT Method is a combination of personal training, physical therapy, and low-impact exercises that strengthen the body and improve cardiovascular fitness without causing common gym injuries.
After a life-threatening accident, Justin began using resistance bands with his physical therapist. He quickly realized that resistance band training was every bit as good as lifting weights and far less dangerous.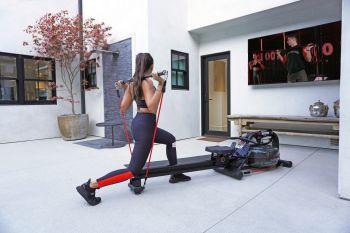 After opening their own gym in West Hollywood, California, the couple realized that not everyone could take advantage of a studio experience.
Justin and his wife Taylor began to design a machine that offered cardiovascular workouts, physical therapy, Pilates, and strength training all on a single machine that anyone could use from home. Side Note: You might also like to ready Lit Method vs Hydrow
Does the LIT Method Rower Have an App?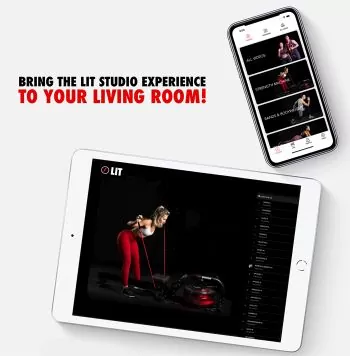 Yes, it does.
The rower has a built-in tablet or smartphone holder. You download the app to your preferred method and you can access all the workouts from there.
The purchase of the LIT Strength Machine includes 3 months of free access to the app. After that, the app is $25 a month or $240 for the year, which would be like getting two months free.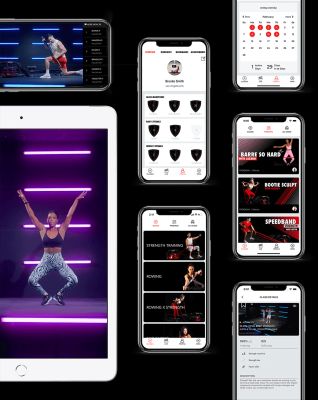 This one machine, combined with the app, will give you everything you need to get healthy, stay fit, lose weight, and never have to wait in line for a machine at the gym.
Are There Free Workout Videos On Demand?
You can access the digital platform for free during your first 90-day of low-impact training.
After those first 90-days, you will need to sign up and pay for a subscription.
Can You Use the LIT Rower Without a Subscription?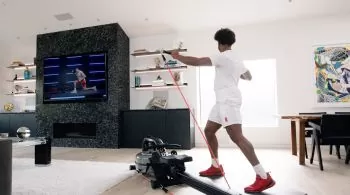 Technically, yes, you can.
The LIT strength machine doesn't even require electricity to operate! However, without the subscription, you won't have access to live classes or other workout programs.
The resistance bands will still be there, of course, but unless you have vast experience with low-impact training, you may end up just using the rowing machine.
Is the LIT Strength Machine Good for Beginners?
You bet it is!
Even beginners will love the fast-action and exciting LIT-certified instructors as they cheer you on and help you reach your fitness goals.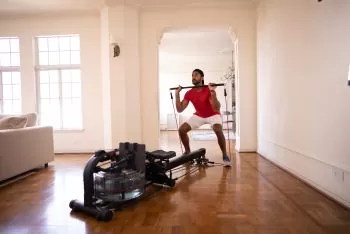 If you worry that a single machine will become boring, Justin and Taylor have the answer for that. These workouts may start you off with the rowing machine, but it won't be long before you find yourself getting up and doing leg raises with the resistance band, then using the seat to work your core muscles, before you sit back down to finish your row!
There are some instructional videos to show you how to hook up the resistance bands and how to use them correctly, so make sure you watch those before you begin.
The classes are upbeat and positively electrifying! You may find yourself rooting others on as they improve their skill sets!
Features and Specs of the LIT Strength Machine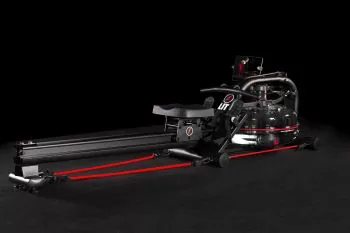 The LIT machine has so many fantastic features, I probably can't list them all here, but some of the most important things you should know about this water resistance rower includes:
No electricity or batteries are required to operate this machine, which frees you up to use it almost anywhere! You will need 4G or 5G or an internet connection for the app, but that's it!
There are regular community challenges to help keep you motivated and inspired
There are hundreds of live and on-demand classes
A chat feature allows you to ask questions, get information, or talk with other LIT users
The machine is 100% Bluetooth-enabled, so you can cast the workouts to a television or other device. You can use your Bluetooth heart rate monitor and headphones, too!
You can create up to 5 profiles on the app, so the whole family can share the machine! If you used all 5 profiles, that would mean each user would only cost $5, if you were sharing the price. What a bargain!
I love the upbeat attitude and LIT-certified instructors. No shaming if you can't do all the reps, you will get nothing but positive encouragement!
Workouts include the Ab Lab, Cardio, Barre, Mindfulness, Recovery, Rowing, Mat Strength, and more!
The LIT Method machine offers vertical storage when not in use, taking up only 2ft x 2ft of floor space
Maximum user weight is 450 lbs, and maximum user height is 6'9″
It has transportation wheels so moving it is easy
Free-shipping
30-day risk-free trial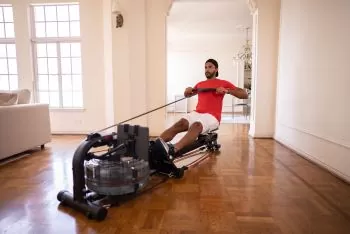 You will need some floor space to use the machine and do the workouts, but when stored vertically, it doesn't take up any more space than a dining room chair.
What You Need to Know about the Free Shipping and Free Trial Offers
I want to talk for just a minute about the free shipping and 30-day risk-free trial.
While the company will ship it to you free of charge, if you decide to return it, you need all the original boxes to ship it back in. You will also need to pay the return shipping cost, which will vary depending on where you are located.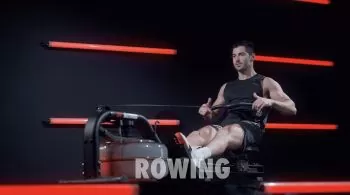 So keep the boxes and packing materials until your 30-day trial has expired, so you could use them in the rare and unlikely case that you decide to return the machine.
I can't imagine anyone doing that, but hey, I'm not everyone!
What Is the Warranty on the LIT Method Strength Machine?
Are you sitting down?
This low-impact training machine comes with a Lifetime Warranty for the frame.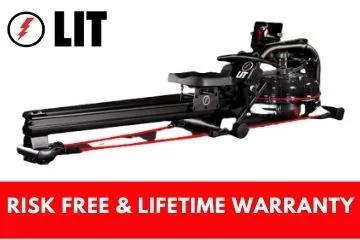 Read that again: Lifetime Warranty!!
How many companies do you know of will offer you a lifetime warranty for a fitness machine?
You know this machine must be REALLY lit to offer you this type of warranty!
Where Is the LIT Method Strength Machine Made?

The LIT rower is made in Taiwan by a long-standing rowing manufacturer. The company has a warehouse and distribution center in Ontario, California.
Is the LIT Rowing Machine Compatible with an Apple Watch?
Yes, it is.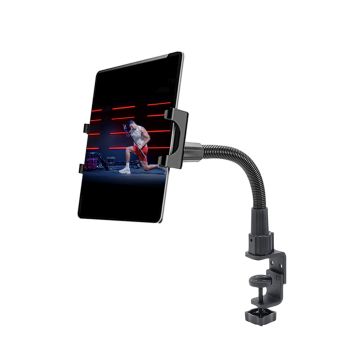 In fact, if you have any type of fitness devices, such as the Apple Watch, that uses Bluetooth, or Bluetooth headphones, Bluetooth-enabled fitness watches, or heart rate monitors, then they will be compatible with the LIT app.
How Much Is the LIT Strength Machine?
The app is free for 90 days, then it's only $25 a month for up to 5 users.
The strength machine is sold in several package options:
The LIT Cardio Kit includes a 45-lb power band set, a 30-lb speed band, and ankle cuffs
The LIT Strength Kit includes a strength bar, a 45-lb power band set, a 50-lb speed band, as well as the ankle cuffs.
The LIT Performance Kit includes a strength bar, a 45-lb power band set, a 30-lb speed band, ankle cuffs, and a machine mat
The standard set of the LIT Method Machine costs $1,750 upfront, but you may want to hear this! You can get LIT at easy monthly payments for as low as $48.62/month over 36 months, 0% APR and no payment for the first 30 days! Now, that's what I call a buyer-friendly financing offer!
Of course, all the kits include the LIT strength machine and the tablet attachment.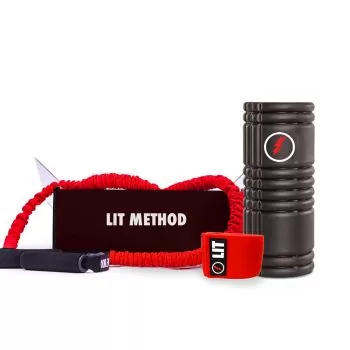 You can also buy the machine or method accessories separately if you wish, including a booty band, or foam roller, or if you purchased the Cardio Kit but want the 50-lb speed band, you can purchase it online.
Is the LIT Strength Machine a Good Buy?
If you're looking for more than your everyday rowing machine, if you love to mix up your exercises and want to get a complete and total body workout in one session, then you will find the LIT Method perfect for you.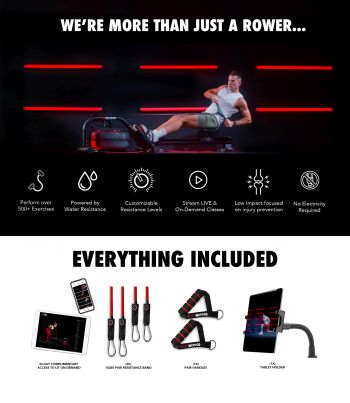 Even the LIT machine performance kit is priced below many other premium rowing machines, and other rowing machines only offer, well, rowing workouts.
Some rowing machines offer a few floor mat workout programs, such as yoga, but no other rower offers physical resistance therapy and Pilates, strength training, core, Barre and booty workouts, as well as a variety of HIIT programs.
You can also customize your workouts so that you don't feel overwhelmed or under-challenged.
Last, but certainly not least, the LIT Strength Machine has a lifetime warranty on the frame and 5-year limited warranty on nearly everything. No other machine offers this type of warranty. Not a single one.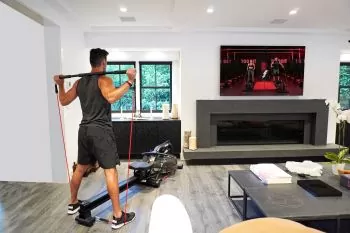 If you want a machine that will last for decades and give you workouts that you will never be bored with, the LIT Method is the buy of the century.
How Is the Rower Itself? Does It Feel Smooth?
If you're familiar with rowing machines, then you know that most people, including professional rowers, prefer a water rower above all others.
Not only because the rower has a smooth action, but a water rower feels as close to an on-the-water rowing experience as you can get.
The gentle swooshing of the water is really soothing as well.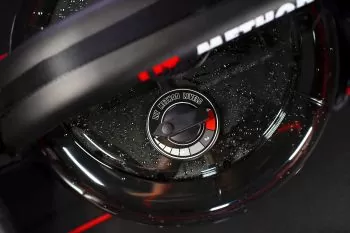 This strength machine is much more than the typical recreational rowers you find elsewhere, but speaking of the indoor rower portion of the machine, it is world-class.
Which Is Better, the LIT Strength Machine or HIIT Classes?
Actually, the LIT Method does use HIIT classes, so you don't need to choose!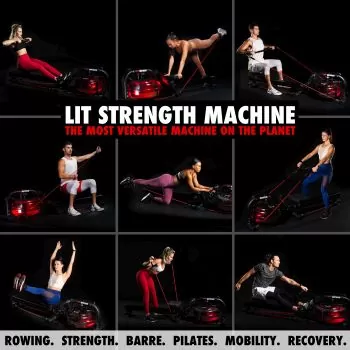 In a typical session, you may start off rowing, but then you switch it up and get off the machine to do some Pilates, then get back on the machine to work out fast and furious, then get off again to do some strength training.
If you find yourself struggling to do HIIT workout programs on your own, you will find that the upbeat instructors will keep you motivated. They will even shout out encouragement to you should you fall behind.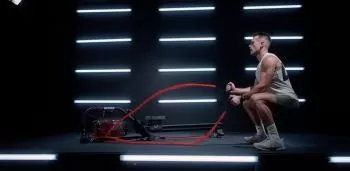 HIIT is well known for being the best way to push your body to lose weight, even stubborn belly fat, but when you consider that the LIT Method includes HIIT classes, you know that this is the ultimate workout machine that will deliver what it promises.
The Bottom Line on the Lit Machine
If you've been reading my posts here, you know that I own a Hydrow and I really love it, but it's nice to mix it up as well. I can't help but love the sound and feel of a water rower.
However, I want to say that I am super impressed by everything that the LIT Strength Machine has to offer.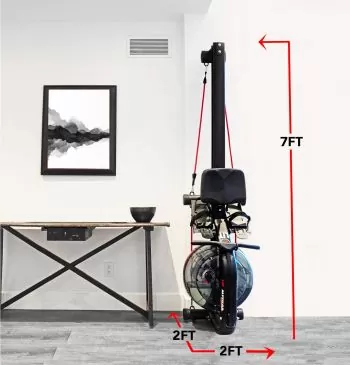 The LIT Method uses HIIT training and has strength training built right into the machine, so you don't need to pull out or store a set of dumbbells or a weight bar.
The workouts are top-notch, with no running, no jumping, and none of the high-impact exercises that tend to cause injuries.
Whether you are concerned that you will be bored with a single piece of gym equipment, need rehabilitation due to an injury, or want a dependable machine that you buy once and not have to worry about repairs, you want the LIT Strength Machine.
If the price makes you take a step back, I hear ya! However, consider this: the LIT Strength Machine has a LIFETIME warranty on the frame and 5-year warranty on the water tank, mechanical parts, drive belts, and nearly everything! Talk about a safe investment! This type of warranty speaks of the high quality of this incredible machine.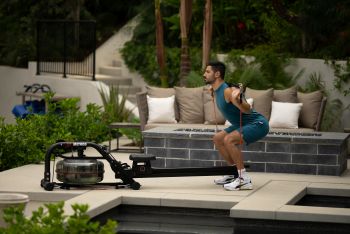 So don't wait another day to purchase your LIT Strength Machine!
You deserve good health and well-being, and the exercise program that the LIT Method provides will give you exactly that and more.
Happy rowing and more, my friends!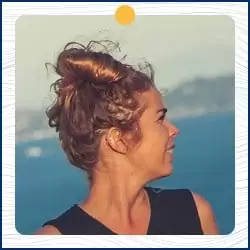 Written by Petra Amara – RowingCrazy.com
CEO & Founder of RowingCrazy, National Rower, Coxswain Womens Eight Team, Rowing Coach & Writer
Petra is a Mother of two and owner of Rowingcrazy.com. Petra lives and breathes rowing, she also has a passion for writing which lead her to start RowingCrazy.com to share her rowing experience and expertise with others.