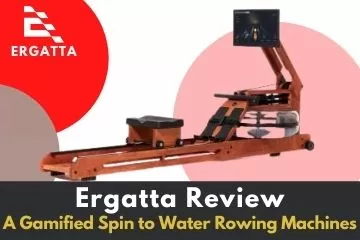 One thing about rowing is that everyone loves it. Well, most people do anyway, and what's not to love? The sun gleaming on the water, fresh wind picking up the scent of the trees and flowers, and the gentle sound of water splashing against the boat… What a relaxing workout, indeed, and the best thing about it is that you can replicate this physical activity with an indoor workout equipment.
Yes, you most definitely can, and if you're interested in getting an indoor rower for your workout room, you're in good company.
Rowing is the best full-body workout you can get, and if you want to improve your fitness level and drop a little weight, you can do so quickly by using an indoor rower.
There are plenty of rowing machines and at least four resistance options to choose from, including magnetic, hydraulic, air resistance, and water resistance system.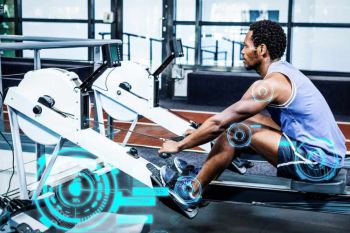 Ergatta Rower Review – Get Ready to be Amazed!
Indoor rowers have been around for centuries, and water rowers are extremely popular since they often use wood bases that simulate being in a boat. If you've been checking out water rowers, you may have not seen the Ergatta. This rower was introduced in 2020.
Don't let its newness worry you, though. The Ergatta connected rower might be new, but the company that manufactures it is a pioneer.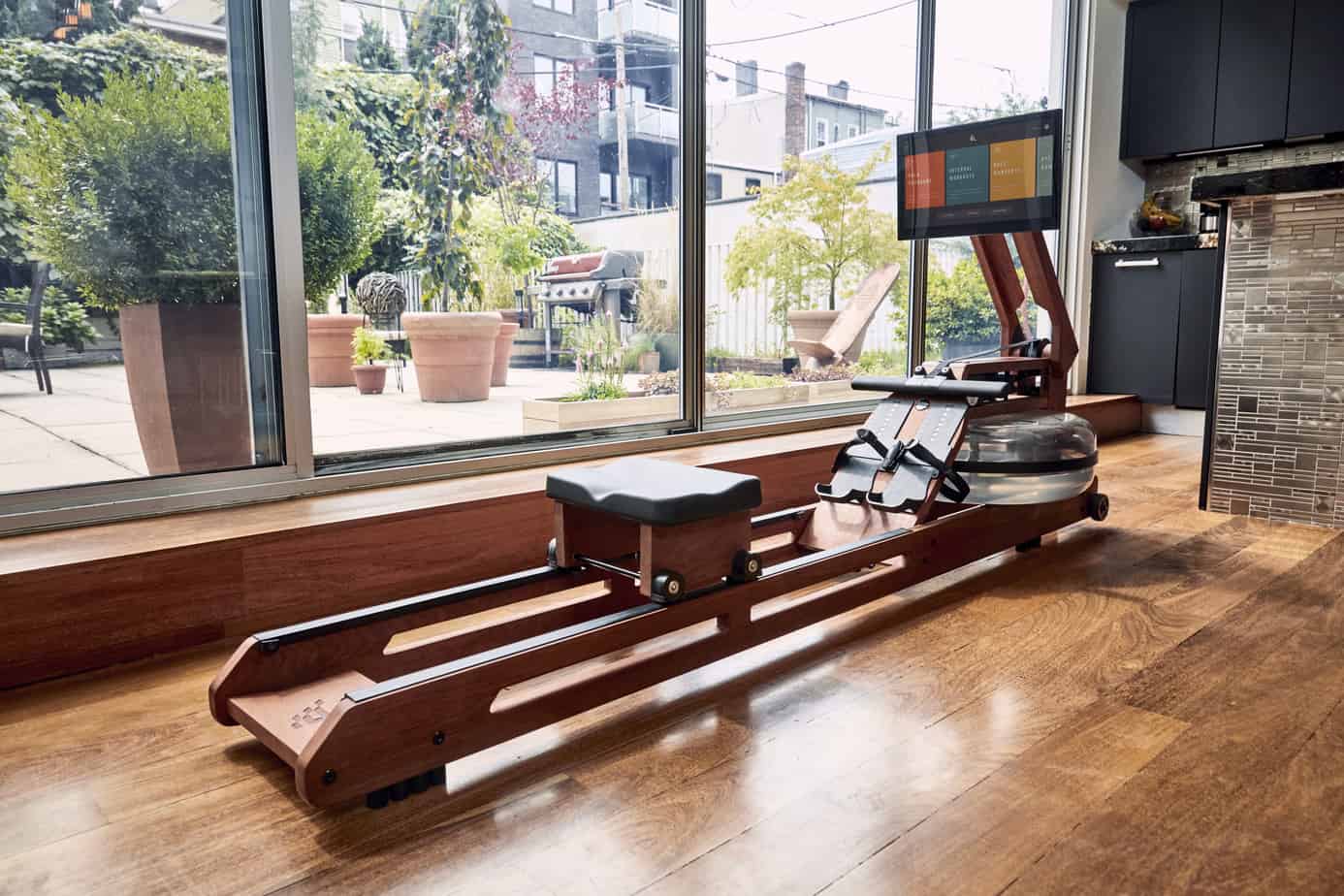 You must check out everything that the Ergatta has to offer! Yes, it can make you look pounds thinner after you do interval workouts for a few weeks. (You knew there was a catch to that, right?)
In this review, I'm going to tell you all about the Ergatta connected rower and why you must consider it before purchasing another brand. You're going to be impressed, I promise!
Why You Need the Ergatta Connected Rower
If you've already made up your mind that you want a water rower for your home gym, but you aren't sure which one is the best for you, step right up and let me explain.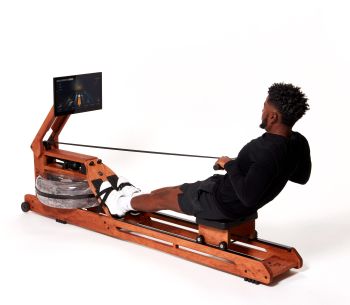 Check Price
There are tons of benefits when it comes to rowing: weight loss, improved cardiovascular health, muscle building, and so much more. But you can get that with almost any rower, why choose the Ergatta?
You want to get the best workout experience possible, feel as if you're rowing on the water, and make it fun, right?
The Ergatta rowing machine is a connected machine that offers steady race and sprint workouts, gaming-inspired workouts, the beauty of real wood, and the mesmerizing sound of swooshing water as you train.
What other device can offer all of the above? None that I know of, and besides that, there are a few other things about the Ergatta rower that will make you ask, "Where has this been all my life?!"
Is the Ergatta Rower Worth It?
It sure is!
Let's face it, once you have the rowing technique down, your mind is pretty free to roam and, frankly, it's easy to get bored.
The Ergatta connected rower is an at-home workout equipment that works like a video game. Rowing has become more exciting with Ergatta's cleverly designed workouts based on games, such as Meteor and Pulse. You get to win tokens and points, but all 'games' are actually goal-based workouts focused on rowing metrics like SPM, split time, and intensity.
There's no doubt that Ergatta has taken rowing to a whole new level with its game-based workouts. Aside from the Meteor and Pulse workouts, it also offers Push, Race, and Open Row options.
Connected rowers, such as the Ergatta and the Hydrow, are considered to be premium rowing machines offering more than plain old rowing routines or Fish Game workouts like what you find on Concept2.
Like the Hydrow rowing machine, the Ergatta connected rower is a smart at-home workout machine that will surprise you and make you wonder how you ever lived through your workouts without it.
Ergatta Rower Dimensions and Specs
ERGATTA
Specifications
User Weight Limit
500 pounds (227 kilograms)
Height Capacity
40-inch inseam (about 6'8″ in height)
Assembled Dimensions
86″ X 23″ X 40″ (LWH)
Upright Dimensions
23″ X 22.5″ X 86″
Ergatta Machine Weight
76.5 lb (without Water)
103 lb (with Water)
Pros and Cons of the Ergatta Rowing Machine
The Ergatta connected rower is a terrific water rowing machine that offers more than the typical yadda -yadda.
That doesn't mean it's perfect, however. Let me show you the pros and cons right off, so you can make a more informed decision.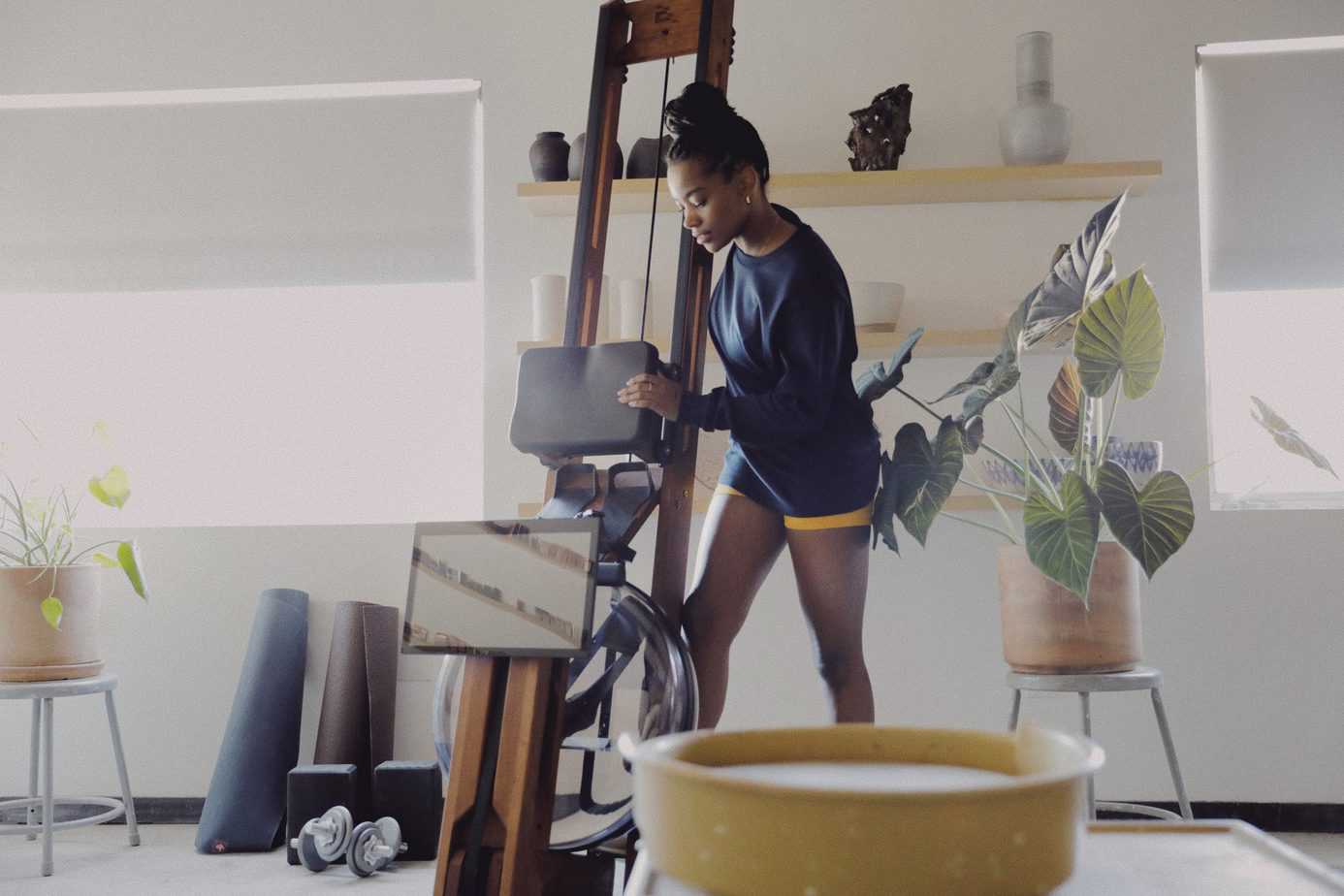 The Pros of the Ergatta Connected Rower
The beautiful cherry wood base is so visually appealing you might mistake it for a new-age chair or mini-theater seat.
The smoky gray, see-through water tank is also aesthetically pleasing to the senses.
The Ergatta platform has a 17.3-inch screen that offers games, competition with the Ergatta community, monthly challenges, and training programs.
Race workouts and interval workouts are tailored to your fitness level.
A new Race of the Week (ROTW) is released every Sunday, and you can access it any day of the week.
Water-resistance mimics outdoor rowing in both feel and sound.
Ergatta supports Bluetooth-enabled headphones and heart rate monitors.
No assembly required. Ergatta will have the unit assembled and then delivered and set up wherever you wish.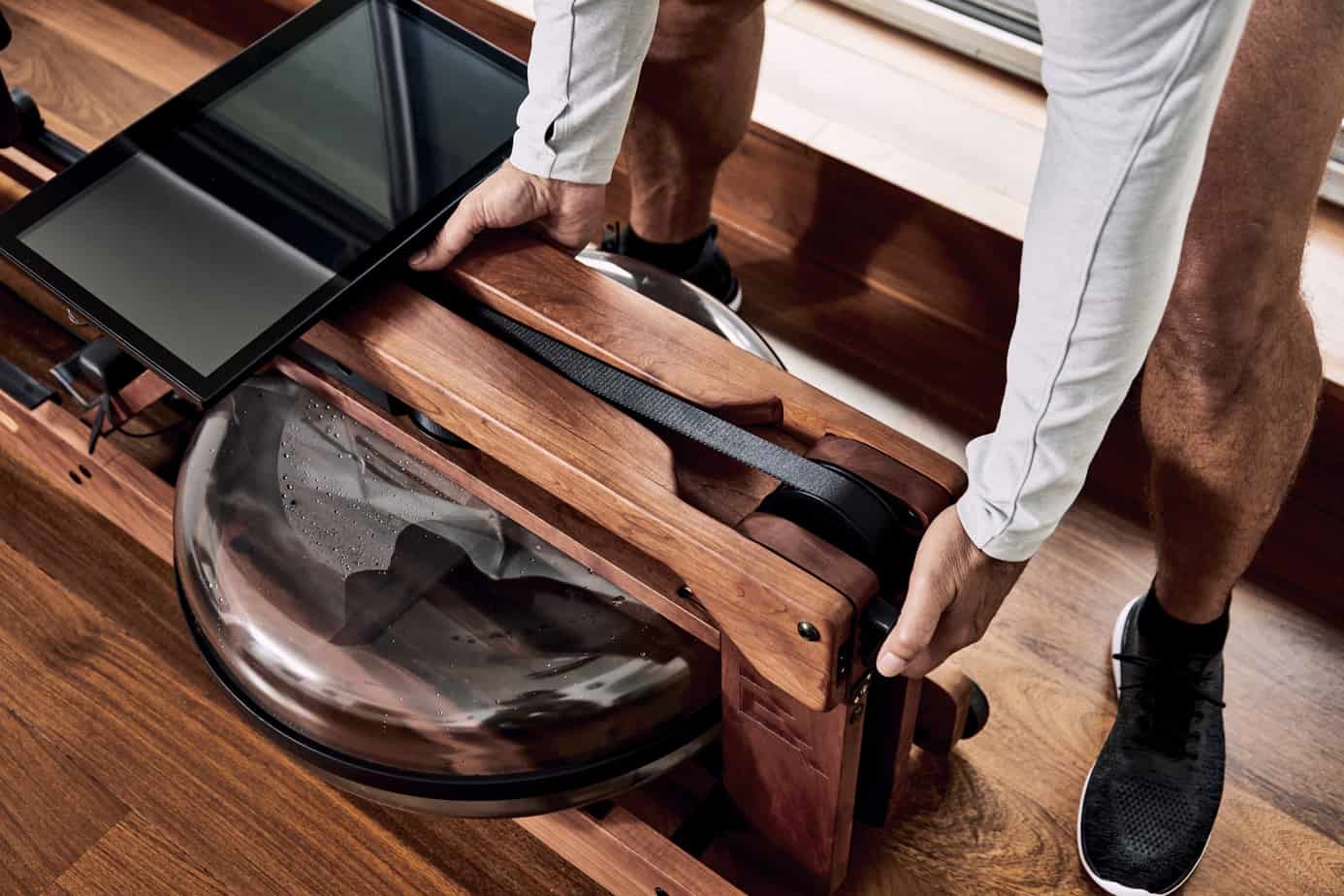 The Cons of the Ergatta Rower
This is a premium rower so it comes at a premium price tag, which may be out of reach for some users.
No live workout programs are currently available, although Ergatta says they are working on this.
There are no instructor-led classes or workouts.
There are no off-the-rower (mat) workouts.
The 17.3 inch monitor, while larger than most tablets, isn't as large as some of its competitors, such as the Hydrow, which has a 22-inch HD monitor.
Who Makes the Ergatta?
The Ergatta games and other visual content you will find on the 17.3-inch screen are made by a New York-based gaming company called Ergatta. Its CEO, Tom Aulet, envisioned not only an indoor rower that was visually appealing but also a quality machine that would be fun to use while getting a full-body workout.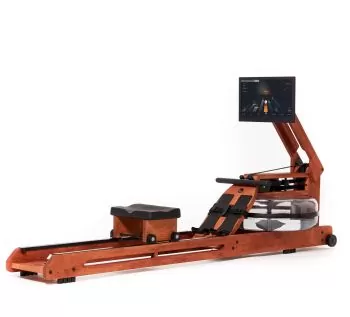 The machine itself is manufactured right in the USA by WaterRower, a long-standing, highly respected company that makes a wide range of indoor rowers.
Are the Ergatta Rowing Machines Loud?
No, not at all.
One of the best things about water rowers is that, unlike air rowers, they are nearly silent and offer as close to an actual water experience as you can get without getting wet.
This is one of the many benefits of a water tank machine. You can enjoy the sounds of water without making so much noise that you annoy neighbors or company at your home.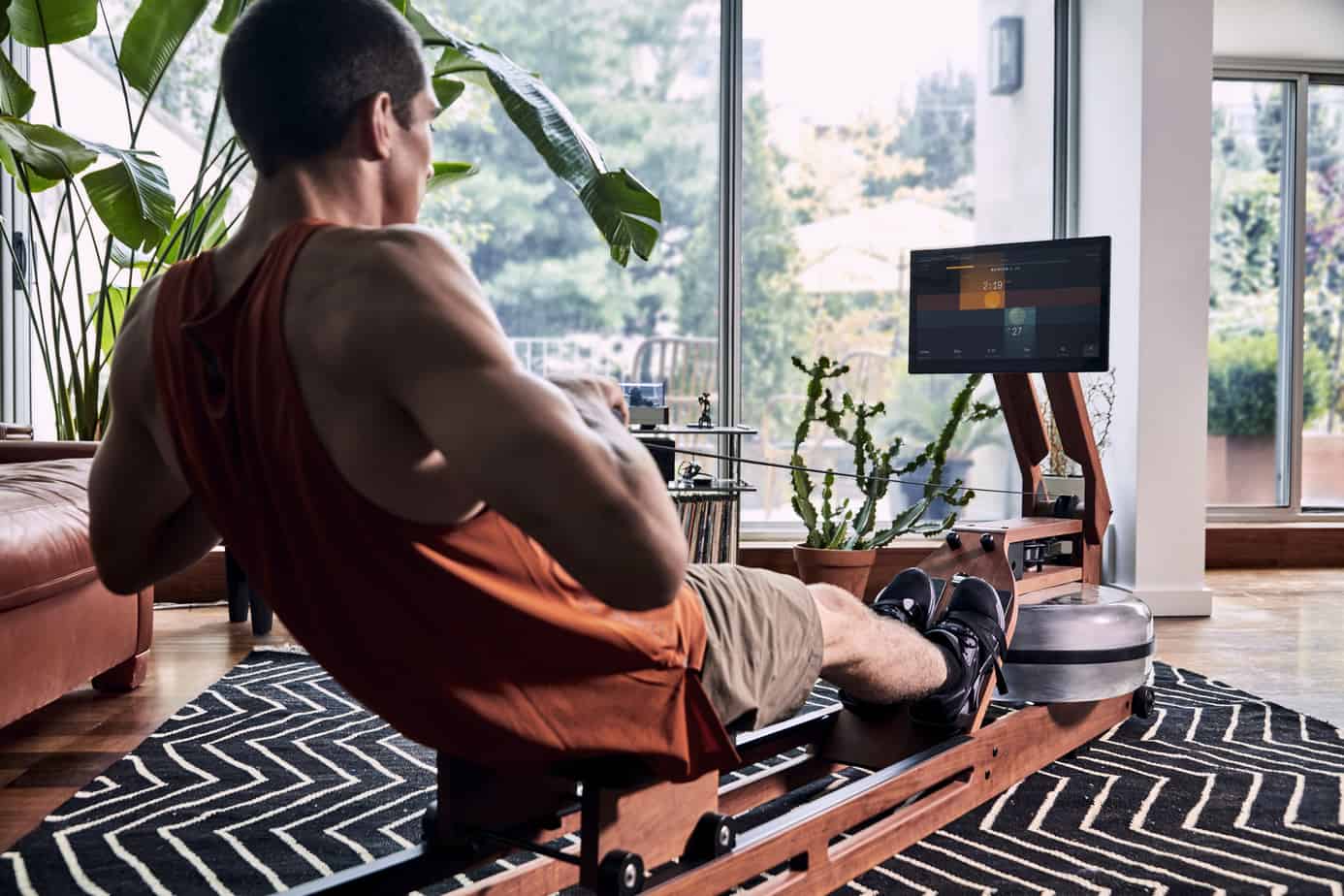 If you have small children, roommates, a significant other who works night shifts, or if you live in an apartment and don't want the neighbors to complain about noise, then the Ergatta workout is the perfect answer.
Ergatta Rowing Classes
At this time, Ergatta does not offer the typical rowing classes that you think of as in the case of the Hydrow, for example.
Speaking of Hydrow, if you wanted to use those outstanding classes and live workouts, as well as off-rower workouts, you could pay for the Hydrow app and connect it to the Ergatta screen.
You can see an example of a Hydrow rowing workout class below:
The screen on the Ergatta has multiple plug-in ports, so you can connect your cell phone or tablet and use the Hydrow app. A smart interface like this makes the Ergatta connected rower versatile and friendly to other techs.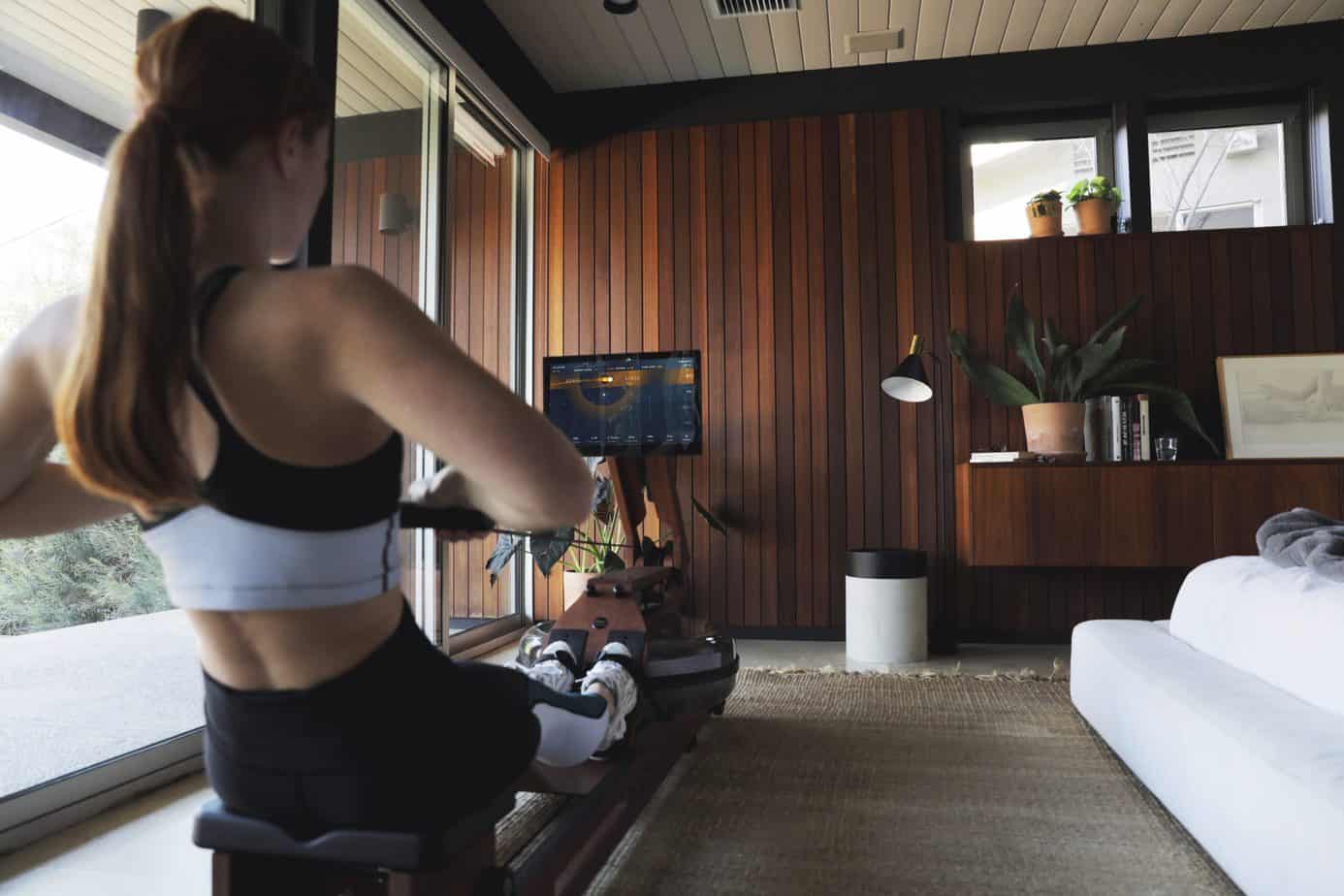 This doesn't mean that Ergatta itself doesn't have a lot to offer. In fact, it has created workouts based on games, which is incredibly fun. You can see other Ergatta users having fun with the games and interval workouts or racing workouts here. As mentioned in the video, keep in mind that you aren't actually racing other Ergatta users live, it only feels that way.
If you want live, and on-demand classes or HIIT workouts with instructors, you should go with the Hydrow app or consider the Hydrow rower.
How Good Are the Ergatta Interval Workouts?
Ergatta is designed to get you a more personalized workout based on your fitness level.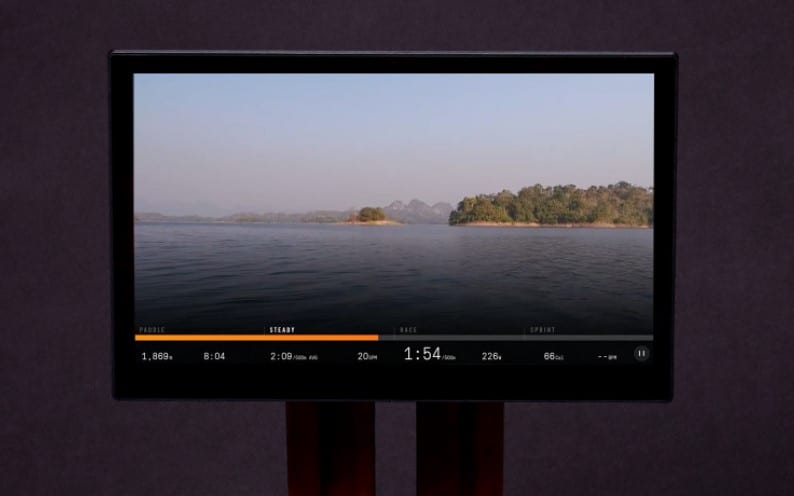 How does the Ergatta do this? After you set up your profile and as you use the rower, the Ergatta software performs an assessment test that includes a 1,000-meter row completed within 5-10 minutes. This exercise is called calibration, which ensures that you get personalized workouts.
The machine has both manual and automatic recalibration functions to provide you with continual challenge as you progress and attain your fitness goals.
Every 10 intervals or races that you complete will start an automatic recalibration process. Ergatta will adjust your workouts to meet your latest fitness profile. In short, as your fitness level improves, Ergatta automatically makes your next workout a bit more difficult to keep you challenged.
The 17.3-inch screen makes it easy for you to see and read your stats and your game. On the side are tabs from which you can choose workout categories, including Push programs, Interval workouts, Races, and Open Row.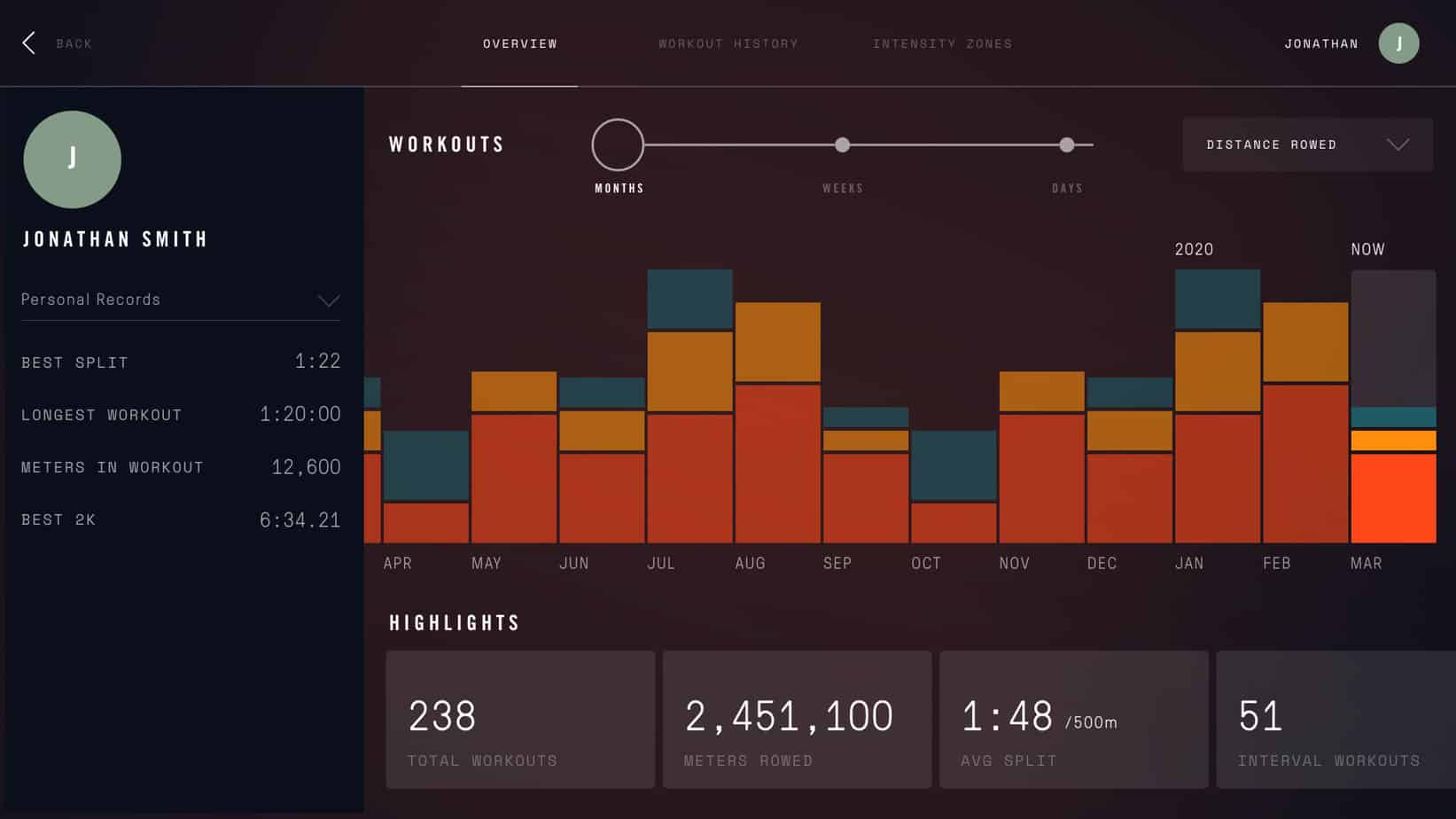 The Push Program offers a collection of workouts designed to help you improve your endurance, power, and/or technique. For example, one program is called Building Your Endurance that works you up to your first 30-minute row. There are 10 rowing workouts in that particular program. There are also programs to help you prepare for a 5K or 10K race.
The Interval workouts challenge you to maintain a certain stroke rate for a preset number of minutes. What makes this set of workouts so awesome is that you can really customize them to suit your needs. These are called personalized intensity zones, designed specifically to help you with your rowing experience and help you improve your performance.
For example, you can add filters such as endurance or HIIT. You can also set the difficulty (low, medium, high, extra high) and the time or the distance that you want to work out.
Of course, like any water rower, you can also instantly change the water level in the tank to increase or reduce resistance levels.
What's more, you can look forward to new races every week! Ergatta releases a new Race of the Week (ROTW) every Sunday at 6:00pm, and you can access it every day of the week until 5:30pm of the following Sunday. You can compete in an ROTW several times in any given week to beat previous players' records (even your own!) and climb to the top ranks before the race ends and a new ROTW begins.
Open Row allows you to set your own time and pace, so you can do a long, leisurely row, or a fast and furious 500 meters.
This combination of rowing games and interval training will help to keep you motivated, and if you're a competitive person, you will love racing against others with the sound of real water sloshing in the tank.
The display will track not only your current stats but also your workout history over time, so you can truly see how your fitness level has improved in just a few short weeks.
Many users find the gaming and racing platform perfect way for beginners to get and stay motivated since it delivers a competitive edge. This is in stark contrast to instructor-led workouts, which can be boring and lacking challenge at times.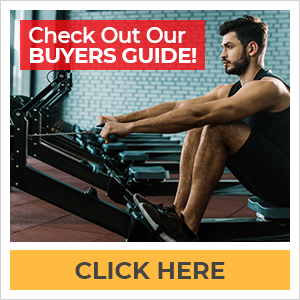 A Few More Things about the Ergatta Rowing Machine
While the Ergatta rowing machine offers Bluetooth-linked headphones, you can also use the high-quality front-facing, built-in speakers, if you prefer those.
While the Feed.FM music station has a wide range of music you can choose from, including classic rock and high-energy pop music, you cannot play your own music unless you use your own headphones and your cell phone or another device that holds your music.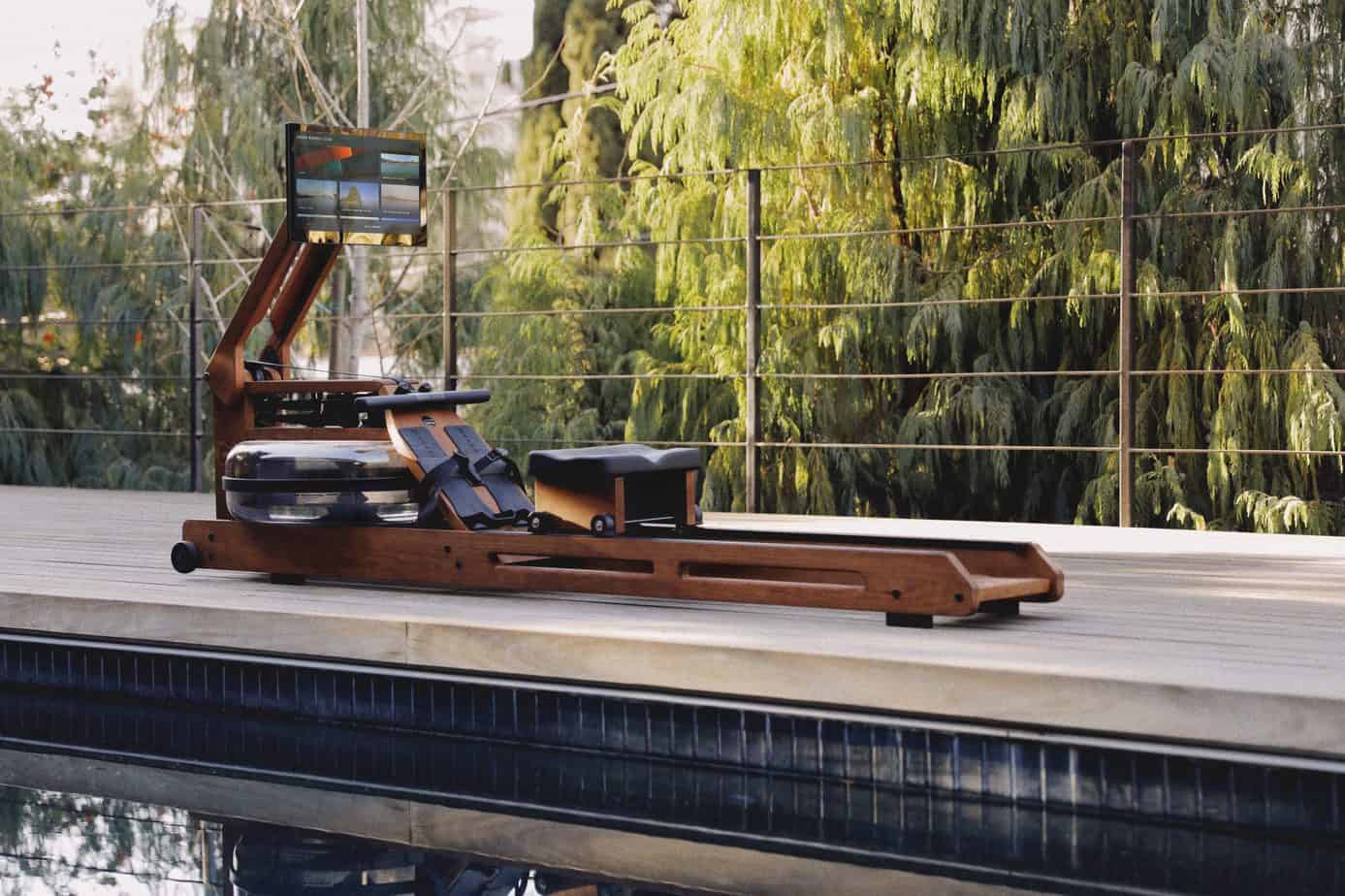 You must have both Wi-Fi and electrical outlets where your Ergatta is set up in order to use the workout programs and download new workouts that are presented every week.
Ergatta will keep a record of all your data and metrics, such as the number of rows completed, best split time, time rowed, and calories burned.
You can also access My Rankings, which will show you how you compare to other Ergatta users. The Ergatta connected rower is pretty amazing when you consider all the fun things and information that it has to offer at-home rowers.
Can You Use Ergatta Without Membership?
This is one of those "Yes, you can, but why would you?" situations.
Without the membership, you won't have access to any of the fun games and racing competitions. Ergatta will not be able to recalibrate your workouts, nor will it save your workout history.
You will be able to use a limited version of Open Row, and you can still use Bluetooth to connect your headphones and heart rate monitors, but you won't be getting the full Ergatta experience.
In other words, the Ergatta will not be the "connected rower" that you want in the first place if you don't have the membership.
Keep in mind that you can create an unlimited number of profiles on the machine and still only pay for a single subscription. Try going to the gym with that offer!
Currently, the Ergatta membership is $29, but if you pay for a year in advance, it is only $290. That's like getting two months of the Ergatta experience for free!
If you are experiencing any issues with the membership or have questions, the Ergatta support team is super helpful and can answer all your concerns.
Enjoy the whole experience, including racing, games, and other software advantages, with the Ergatta membership!
How Do I Unbox and Assemble My Ergatta Rower?
Here's the great part… you don't!
No, I'm not kidding, it's exactly as you hoped it would be… completely automatic.
Currently, you pay $199 for shipping, but this includes assembly and delivery service right to your door! Now, I love that – no installation headaches!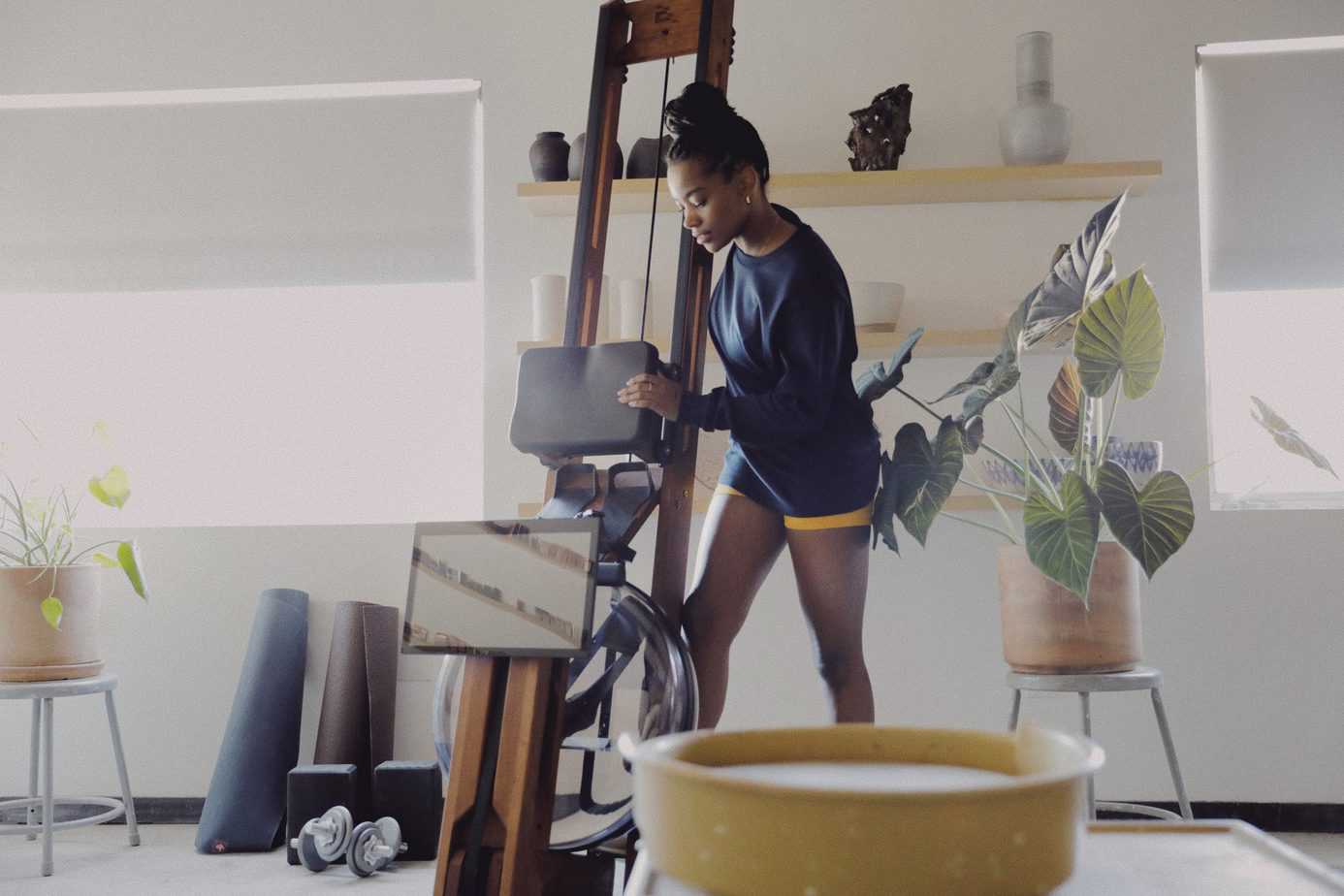 Ergatta will have the connected rower delivered and assembled at the nearest location to your home or business, then they will deliver and set up the rower to the address that you provide.
They will even make sure that the rower is in good working order before they leave! How awesome is that?!
If you would rather not have someone inside your home, you can have them deliver and leave it on your driveway or wherever you wish.
I actually love this feature. No more worries about missing parts or crazy calls to a service center because you can't understand the directions or discovering that the machine has a problem right out of the box.
The professional installers will make sure your Ergatta is set up and working fine so you don't have to do anything but grab those Bluetooth headphones, sit down, and start enjoying your Ergatta rowing experience.
Must-Know Details about the Ergatta Connected Rower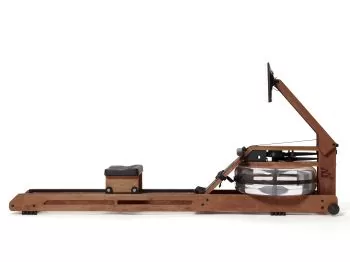 The Ergatta Team made this rowing machine unique in that it is a game-based water rower. Aside from that, here are other things you need to be aware of before you purchase this at-home workout machine:
The Ergatta is heavy and weighs 103 pounds with water. Yet, this weight is never an issue when it comes to moving it around. The Ergatta has two wheels and is designed in such a way that even people with small build can move it with ease. What this weight does is add to the rower's stability, ensuring that it doesn't move an inch on the floor when in use.
This can be stored standing on its edge, which is exactly what most people do. When the rower is sitting up against the wall, it doesn't take up any more floor space than a dining room chair. Actual measurements are 86" x 23" x 22.5".
The subscription is an additional cost of $29 a month or $290 per year.
Unlike some water rowing machines, the Ergatta must have electricity in order to operate. The rower does come with a 9-foot cord, which should reach most home electrical outlets.
There are no live fitness classes, even the racing events are not live, but are only based on the times that other racers in your fitness class have already completed.
Ergatta says that future workouts may include live classes or live races, but no date has been set for those.
There is an electric siphon for the water tank so you can easily add or remove water. The tank is marked with water levels between 13 and 19. The more water you add, the more resistance this workout equipment will provide.
Chlorine tablets are also provided to prevent the buildup of algae. If the rower is in direct sunlight, you may need to change the water a few times a year.
There is a Facebook Ergatta community where you can join and talk to other users.
The Ergatta connected rower is designed for the home first, so you know it's got rowing machines down to an art.
For the majority of users, this machine delivers an incredible experience that is unique among indoor rowers.
WaterRowers are Ergatta-Upgradeable
If you already own a WaterRower brand rowing machine and wish you could access the interval workout and the Mario Kart type of games that are found on the Ergatta rower, we've got good news for you.
The Ergatta team allows WaterRower owners to purchase an Ergatta upgrade package to turn your WaterRower into a connected rowing system. If your WaterRower has an S4 v.2 system, you qualify for the Ergatta upgrade package.
Of course, you can also use the Hydrow app if you like instructors, or if you want to shake up your workout routine by alternating between classes and games-based workouts.
A Word About Other Types of Rowing Machines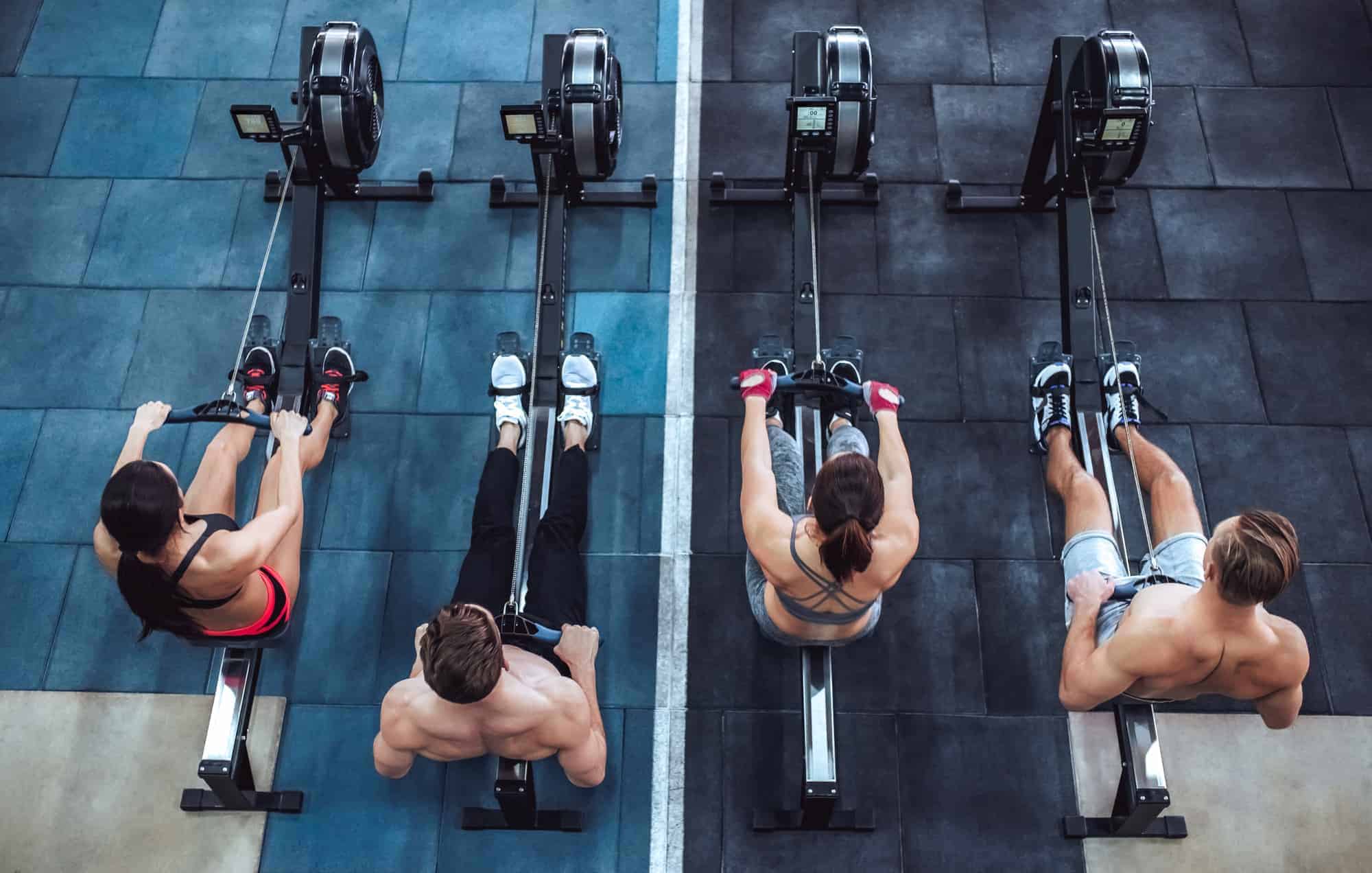 If you haven't made up your mind about what type of workout equipment you want, or you're thinking about other rowers, such as air rowers or magnetic resistance rowers, there are a few things you should know about these types of at-home workout equipment.
Air Rowers are very popular because they offer unlimited levels of resistance. Air resistance rowers work using fan blades, which means that the harder (faster) you row, the more resistance there is. These are usually more affordable but can be very noisy.
Magnetic Rowers are another popular choice because they are virtually silent. Magnetic at-home rowers have a wide price range, which makes them a terrific choice. Budget models, such as the Sunny Health and Fitness rowers, offer quite a few features at a bargain price. If you're interested in a premium magnetic rower, you can't beat the Hydrow for smooth, quiet operation and features that rival the Ergatta.
There are other types of rowers, such as hydraulic rowers, that also won't break the bank, but you shouldn't expect them to last the way more expensive rowers will.
Need A Quiet Rower? Click Here!
Ergatta Review: Final Thoughts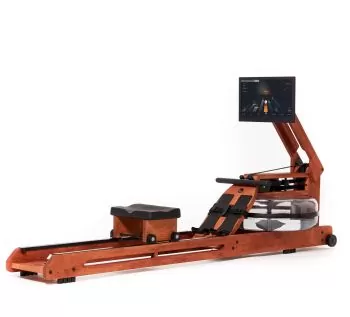 If you're the type of person who loves playing games, doesn't care so much for instructors, and wants to "do it on your own," then the Ergatta is what you've been looking for.
It offers a great rowing experience even for beginners since it continuously monitors your current fitness level and adjusts the workouts accordingly.
Be aware of the amount of fitness space you have (or don't have!) since the Ergatta rower is very long.
If you're a video game lover who wants to play games and doesn't want an instructor telling you what to do, or you love the sound of actual water as you row, you will be delighted with the Ergatta. It's a fun way to improve your performance, and each session leaves you wanting more.
Frequently Asked Questions
Q: What is the warranty on the Ergatta?
A: The warranty is covered by WaterRower. If you register your product within the first year, it will have a 5-year warranty on the structural frame, a 3-year warranty on all other components including the water tank but not the tablet, which has a one-year warranty.
Q: What is the Ergatta maximum user weight?
A: The user weight capacity is an astounding 500 pounds. That is far more than any other indoor home rower I've ever seen.
Q: Does Ergatta work without a subscription?
A: It does and it doesn't. The rowing machine itself will let you row, but you won't have access to the races, your history, and personal records, the monthly challenges, or any other motivating aspects of the software. All users have a different approach when it comes to their indoor rowers, but without the subscription, you might as well just buy a Concept2.
Q: Can you lose belly fat using Ergatta?
A: Yes, you can. While spot-reducing is a myth, the fact is that getting your heart rate up to 85 percent of your maximum and holding it there for at least 20 minutes is what makes your body burn calories. This is where a heart rate monitor is helpful with motivation to keep you going so you burn more fat and calories.
Q: Is the Ergatta the best rowing machine on the market?
A: That would depend on who you ask. Everyone has different styles, as well as likes and dislikes, not to mention budget concerns. The Ergatta is an outstanding rower that is challenging and uses unique software to turn workouts into games. If you don't want an instructor, if you have Wi-Fi and electricity where you will be using the rower, then the Ergatta is a perfect fit for you.
Other Ergatta Articles You Might Like to Read: