The Concept2 is one of the most popular models right now, but whether you feel that the Concept2 model is too large, too ugly, doesn't offer enough fun stuff, or if you think that it's just too expensive, you aren't alone. This rowing machine is a big seller, but there are better home rowing machines, some of which you've probably never heard of. It's about time you do.
You absolutely want the best possible home rowing machine you can afford, and the Hydrow rower is not only comparable to Concept2—it's even better. I'll explain why and offer several other options to help you decide on the best alternative to the traditional Concept 2 air rower.
Indoor rowing has become the hottest new piece of exercise equipment around. Rowing workouts aren't new, but the new indoor rowing machines have everyone talking.
I've personally tried close to a hundred rowing machines, and I know which are the best rowing machines and which are just OK. If you want to know which rowing machines are out of this world, and which are just a plain Jane workout machine, keep reading.
Is the Concept 2 the Best Rower?
I would suppose the answer to this question would be, "That depends on whom you ask."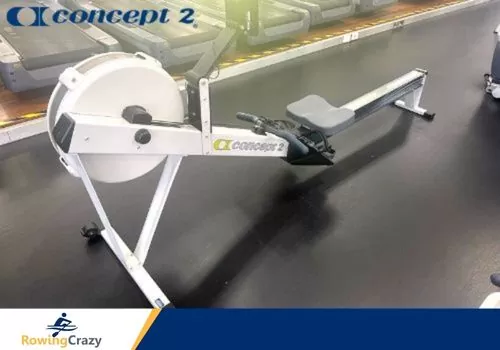 Some people love, love, love their Concept rower. It's been the popular option for years, so I imagine many people must think that it's the best rowing machine.
There are better quality rowing machines, however, including the new smart rower by Hydrow that I feel offers a far superior rowing experience to the Concept2 (you might also like compare more with out other article Hydrow vs Nordictrack ) .
The Ergatta Rower is another newcomer to the scene – though not totally a newbie as you will see—which is a water rowing machine with a far higher weight capacity than the Concept2.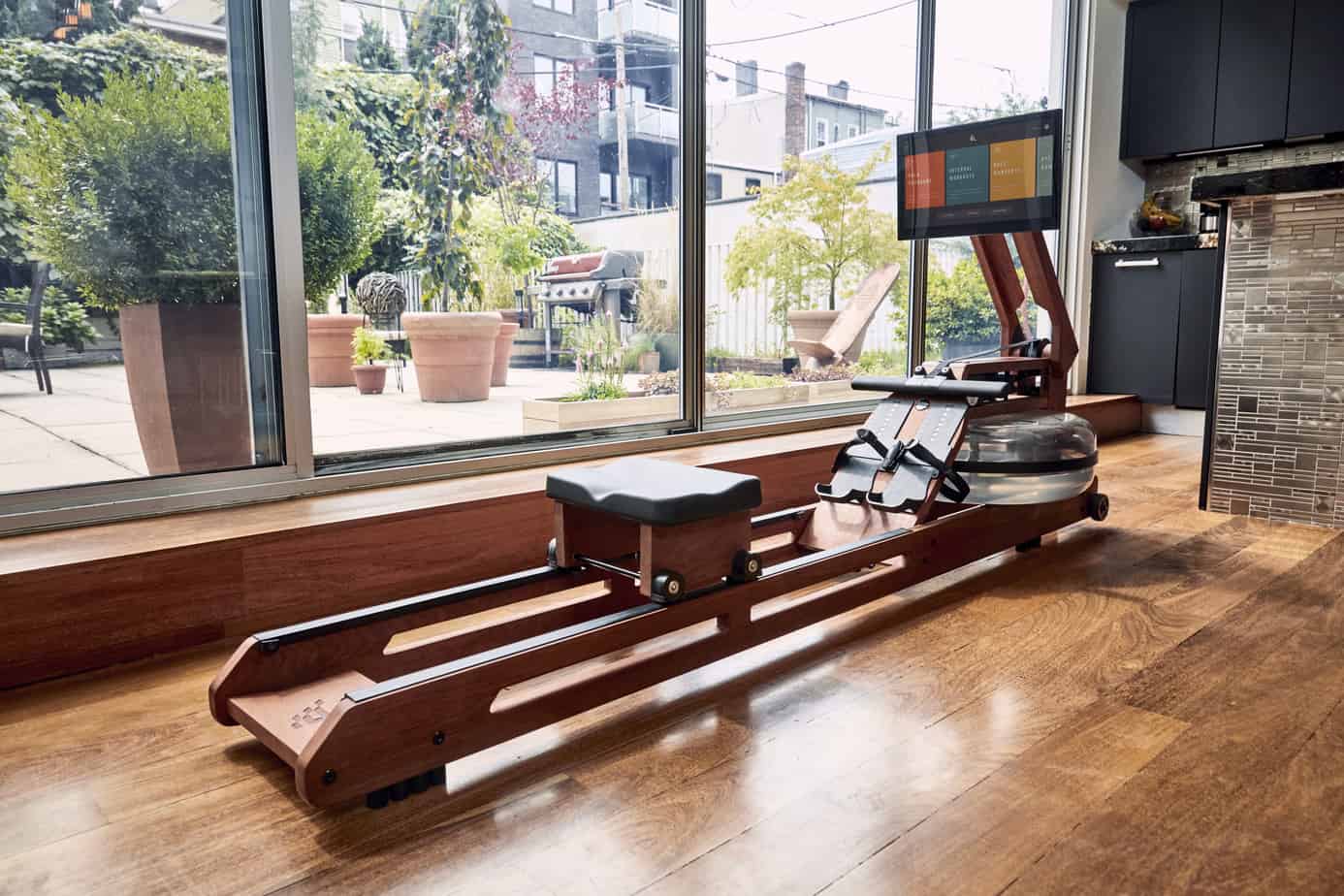 There are also less expensive options when it comes to indoor rowers, including a compact rowing machine by Sunny Health and Fitness and water resistance rowers also by the same company.
The Concept2 model is a very good rowing machine that provides a full-body workout, but to find the best rowing machine, you need to see what else is on the table and assess what each has to offer.
What Is the Next Best Rower to Concept 2?
The "next best" would imply that the Concept2 model is the best rowing machine you can buy, and in my opinion, that really isn't the case.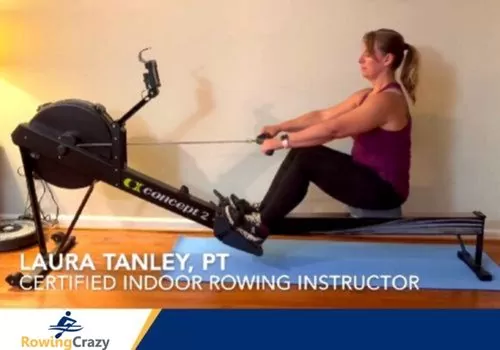 The Concept2 has a lot going for it to be sure. It uses air resistance, so you have unlimited resistance levels; it weighs only 60 pounds, so it's easy to move; and the performance monitor tracks all the pertinent data. If that's all you need from a rowing machine, then the Concept 2 should do fine.
However, what if you want something else? What if you want a rowing machine that will make you keep looking forward to the next workout and the next? Like I said, there are far better rowing machines out there, and the Hydrow is one.
A Far Better Option: The Hydrow Rowing Machine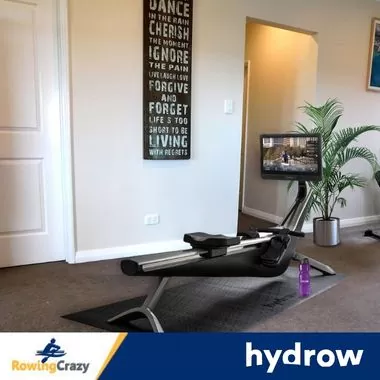 Hydrow SAVE $100 or £100!! => Use Coupon Code: ROWINGCRAZY
I find that the Hydrow simply blows all the other competitors out of the water. It is an aesthetically pleasing rowing machine that looks like a cool smart chair for your living room. Be sure to check out our other article hydrow rower vs concept 2 where we break it down in more detail!
Watch our Youtube video with Max Secunda (Rower & Concept 2 Record Holder) comparing the Hydrow and Concept 2 Rowers side by side:
powered by Advanced iFrame. Get the Pro version on CodeCanyon.
This rower doesn't just have a performance monitor to track your progress, it also has a 22-inch HD touchscreen monitor. Besides being dust and sweat-resistant, Hydrow's LCD screen (See more rowing machines with racing screens ) gives you access to its live and on-demand classes and tracks your workout metrics.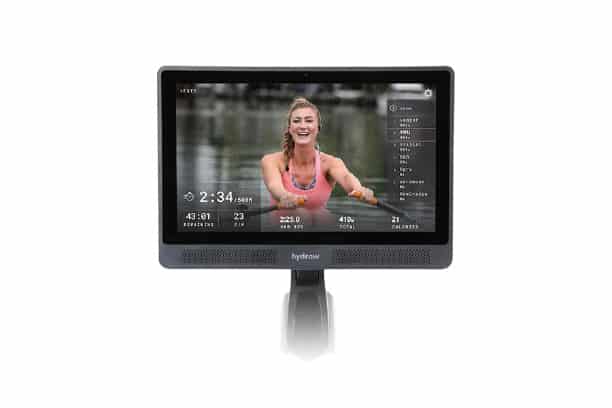 There are literally hundreds of workout programs, all led by top rowing professionals. The rowing workouts are impressive, and the resistance system so perfectly imitates real rowing motion that you might forget you're NOT on the water! Side Note: You may also like to read our Hydrow Wave vs Concept2 article!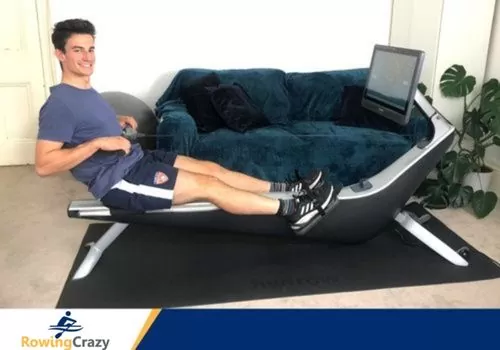 Oh, did I mention that Hydrow features a computer-controlled magnetic resistance system that is unmatched by any other rowing machine? It does, and there's more. Let me tell you a bit more about the Hydrow.
powered by Advanced iFrame. Get the Pro version on CodeCanyon.
Features of the Hydrow Indoor Rowing Machine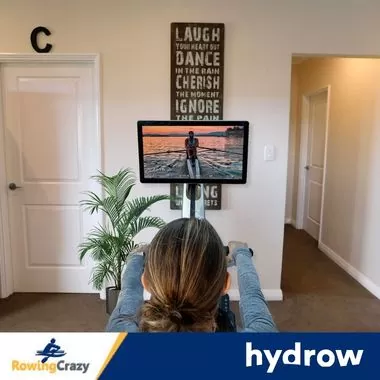 In addition to some of the features I mentioned above, compare these items to Concept2.
Wireless Polar heart rate monitor
300 levels of manually adjustable magnetic resistance or you can allow the computer to control the resistance automatically during the workouts.
Overall length is 86 inches, which is 10 inches shorter than the Concept2.
Can be stored upright using the Hydrow Upright Storage Kit
Offers off-the-machine workouts, including yoga and stretching workouts
Magnetic resistance is virtually noiseless, unlike an air resistance rower
10-roller seat system is the ultimate in comfort
Adjustable foot-straps
Comes with a 30-day money-back trial, so if you don't think Hydrow is the best magnetic rowing machine ever made, you've lost nothing.
| Hydrow Rower | Specifications |
| --- | --- |
| Weight Capacity | 375 Pounds (170 Kilograms) |
| Overall Size | 86"X25"X47" (L x W x H) |
| Weight of the Rower | 145 Pounds (66 Kilograms) |
| Warranty | 5 Years on Structural Frame & Upright Storage Kit – 1 year on all other parts, including 1 year of labor |
| Free Trial and Free Shipping | Yes |
| Box Dimensions | 91" X 33" X 18" |
Watch our full video of Hydrow Rower by Rowing Expert & YouTube Influencer Max Secunda:
powered by Advanced iFrame. Get the Pro version on CodeCanyon.
The Hydrow is an elite rowing machine made for those who want the best rowing workout and the best interactive rowing experience possible.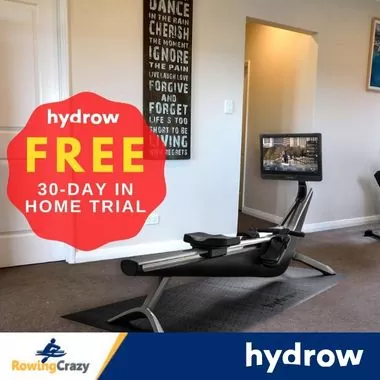 Hydrow SAVE $100 or £100!! => Use Coupon Code: ROWINGCRAZY
When it comes to rowing machines, you often get what you pay for, but that doesn't mean that only expensive rowing machines can offer a great cardio workout (Side Note: see all the rowing machines that can be purchased on finance). Check out this rowing machine below.
The Best Budget Option: Sunny Health & Fitness Indoor Rowing Machine
We've all been there at one time or another. We want to buy the best whatever it is, but a tight budget leaves us looking at other options.
If this is true for you, you can still get a terrific cardio machine and rowing workout for a really terrific price.
powered by Advanced iFrame. Get the Pro version on CodeCanyon.
The Sunny Health & Fitness Magnetic Rowing Machine is the best budget home gym rowing machine that uses an ultra-quiet magnetic resistance system, and it won't break the bank.
Check out the features of this indoor rowing machine.
Features of the SHF Compact Rowing Machine
At only 76 inches in length, this rowing machine offers a much more compact footprint than Concept2, but that doesn't mean it isn't sturdy. The features on this device are pretty amazing, such as:
LCD monitor to track your workout data, such as SPM and number of calories burned
8 levels of magnetic resistance
Non-slip foot pedals
Folds in half for easy storage, a common feature among compact rowing machines
Offers floor stabilizers to prevent the rower from moving
Padded and upholstered seat for extra comfort
As you can see, while this is a compact rowing machine, it has all the important features of the Concept 2 for far less money. Their main difference is in the type of resistance mechanism used. The SHF is a magnetic rower, while the Concept2 is an air rower.
Oh yes, and let's not forget the price difference! For a full-body workout and interval training, you can't beat a rowing machine, but you don't have to pay a small fortune to get those benefits, especially if you're on a tight budget! You only need the Sunny Health and Fitness magnetic resistance rower.
What Rower Is Similar to Concept 2?
The Sunny Health Magnetic rower listed above is perhaps the budget option that's most similar to the Concept2 Model D, except that it uses magnetic resistance instead of air resistance.
However, air rowers tend to be terribly noisy, which makes people look for other options. I think that the first magnetic resistance rower was invented by someone who was sick of being told to not make so much noise!
Air resistance rowers have the advantage of never hitting a resistance limit, since the harder you row the more resistance you will create. However, there are other types of indoor rowers that offer not only a more realistic rowing experience but are also better workout machines overall.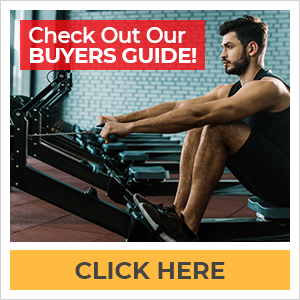 Since we're considering all options, let me tell you about two other pieces of workout equipment that you may have overlooked.
What Water Resistance Rower Is Comparable to the Concept2 Air Rower?
The appeal of air rowers is that there is no limit to the amount of resistance that you can create. What if you could do the same without all the noise?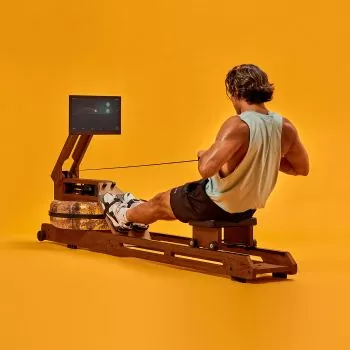 A water resistance rower is the best answer to the problem of noise while offering unlimited resistance levels.
Rowers of this resistance type also use a flywheel, which is located inside a tank filled with water. You increase the resistance level by adding water, and the fan inside the housing also creates resistance of its own.
Let's face it, the soft, gentle, swooshing sound of water is highly desirable since it gives you the feeling (and the sound) of outdoor rowing. Crossfit games use water resistance rowing machines for the best workout and rowing technique. If you are into Crossfit – Click Here to find out what rower does crossfit use!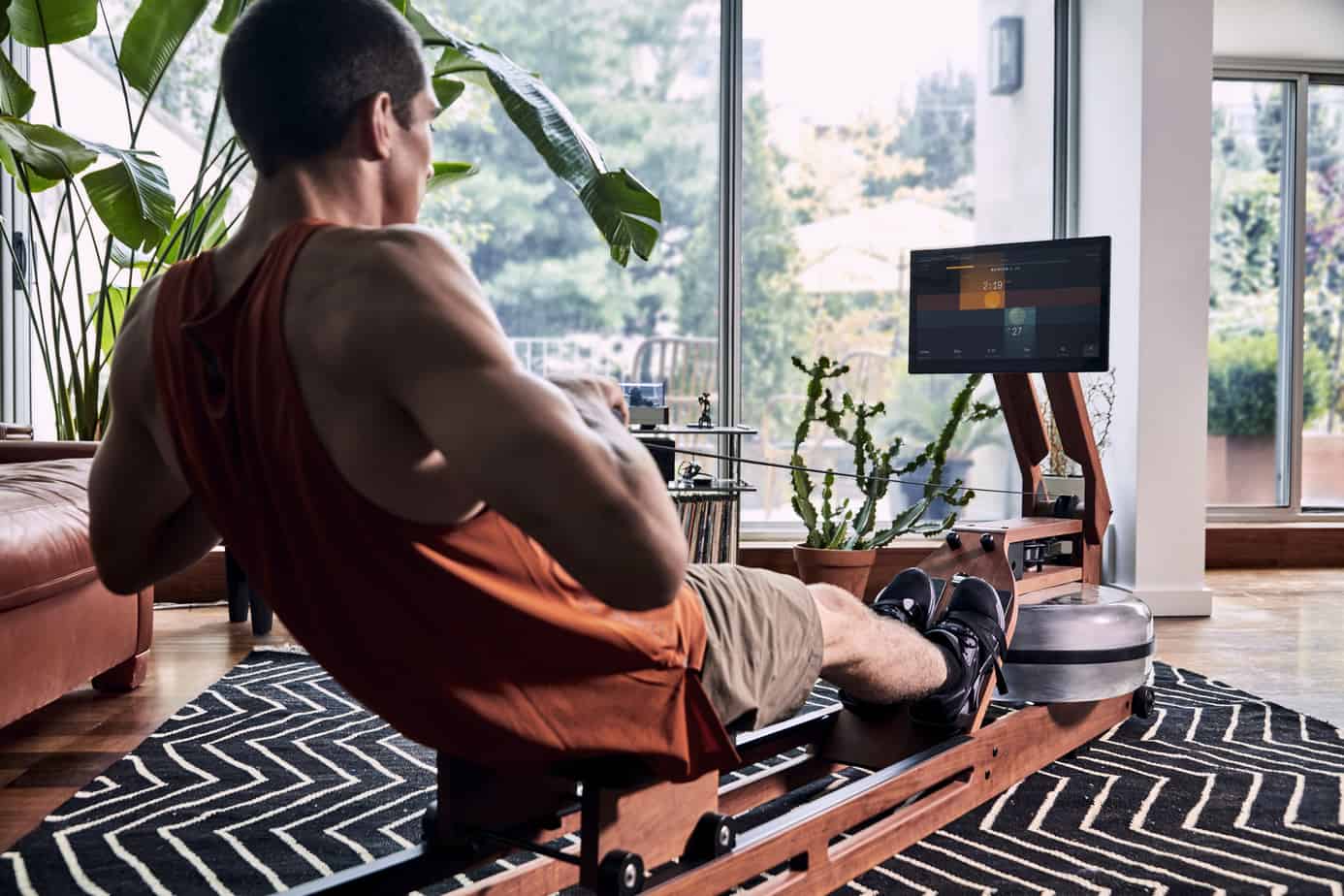 Water resistance rowers have been around for many decades, and they have seen vast improvements over the years. The most recent of these innovations include interactive workouts and connectivity incorporated into existing cardio equipment models.
One such water rower is being used for Crossfit games. It provides dual resistance and a new interactive setup that younger users might find very exciting. Let's find out more about it.
The Water Resistance Option: The Ergatta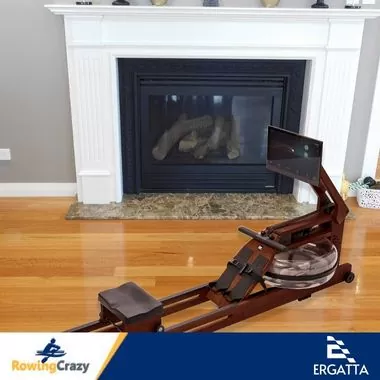 The Ergatta has other companies sitting up and taking notice. It uses interactive gaming experience to make rowing more fun.
What makes Ergatta different from other water rowers? It's mainly the programming, which uses games and racing, rather than traditional rowing workouts. It's not the Hydrow, but it does have its own appeal. If you would like to compare Ergatta with other rowers, be sure to read Ergatta vs Hydrow or Ergatta vs Nordictrack Rowers.
powered by Advanced iFrame. Get the Pro version on CodeCanyon.
It works like most video games. As your rowing capacity and speed improves, you unlock new game levels. If you like competitive racing, the Ergatta offers this as well. You can race against rowers who are in the same fitness levels as you, for a set number of minutes or meters as the goal.
There is also a monthly challenge, where the winner donates $5 to charity. For example, one monthly workout challenge was called Meteor Mania. Each participant was asked to complete a certain number of Meteor workouts within that month. Every participant who completed the challenge had $5 donated to the 'Know Your Rights' charity in their name.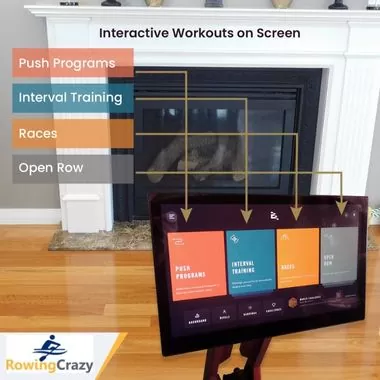 If you love games and racing challenges, you'll be happy to know that this is exactly what the doctor ordered. The Ergatta rowing machine itself is manufactured by WaterRower, a topnotch American company that has been producing rowing machines for decades. On the other hand, the gamified platform, audio/visual content, and connected functions are all designed and owned by New York-based gaming company Ergatta.
Want Something Completely Different from Other Rowing Machines?
If you're into exercise machines that do things a little differently, then you should check out the Teeter Power10.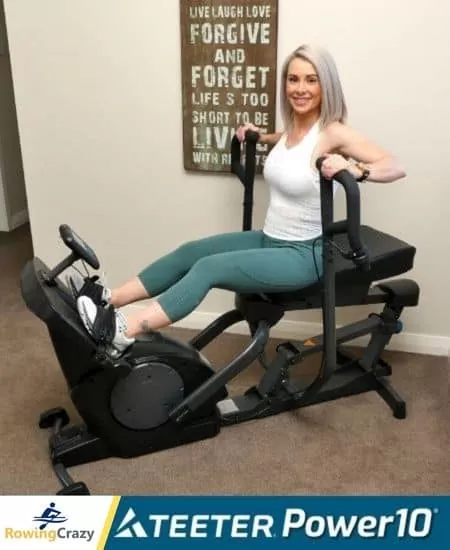 You may be familiar with the Teeter Inversion Tables, but did you know that Teeter also makes several high-quality pieces of fitness equipment?
If you need a low-impact device for your home gym but you don't want the same old yadda-yadda that everyone else has, you must take a look at the Teeter Power10.
The Teeter Power10 Elliptical Rower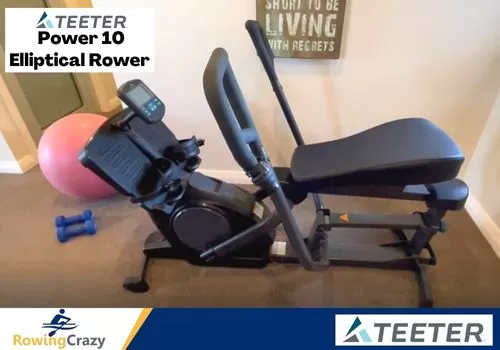 You might read the words "elliptical rower" and wonder what that is. I don't blame you. I remember twisting my head to the side like a puppy and asking what the heck was that supposed to mean?
The Teeter Power10 elliptical rower is unlike any other piece of home gym equipment you have ever used. It's an indoor rower but better.
powered by Advanced iFrame. Get the Pro version on CodeCanyon.
The Power10 has multi-position handles, so you can both push and pull on them. By positioning your hands differently, you will work different muscle groups.
Unlike other rowers that simply have you pull on the handle, the Power10 lets you push and pull on the handles with the twist of a knob, resulting in true endurance sessions that will make you sweat like no other cardio workout can.
Let me tell you more about the Teeter Power10.
Features of the Teeter Power10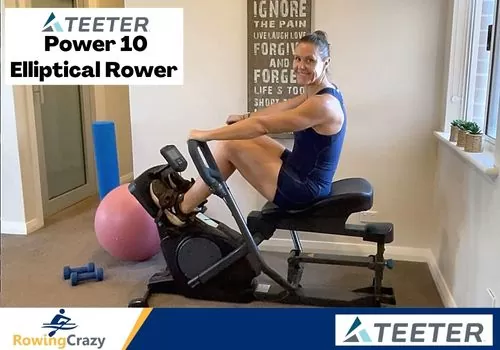 More expensive rowing equipment cannot compare to the workout that the Power10 provides. It's like no other; definitely not like the Concept2. Let's see what else the Teeter Power10 has to offer.
No other machine will burn calories like the Power10
You only need a 20-minute workout on the Power10 to get a full-body cardio workout.
No monthly subscription required, the FREE Teeter Move app provides the workout programs you need.
The performance monitor tracks your progress and data.
There are 7 magnetic resistance levels to choose from for the ultimate in cardiovascular fitness.
The Power10 uses easily adjustable resistance for ultra-quiet operation.
The Bluetooth-enabled chest-strap monitor records your heart rate, or you can use third-party heart rate monitors via the Bluetooth function.
The padded seat is super comfortable.
Partially folds for space-saving storage and has transport wheels for easy movement.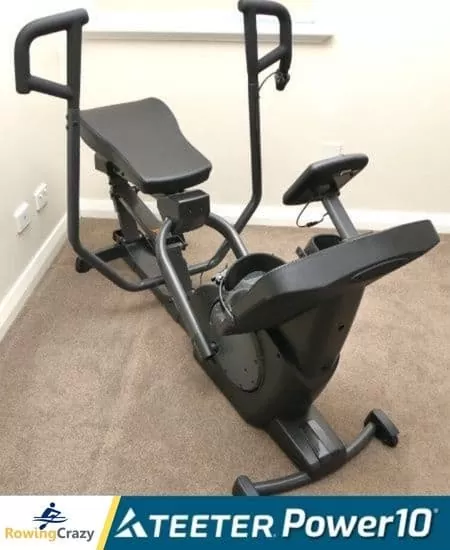 You will see dozens of rowers for sale and probably the same number of ellipticals, but you won't find another elliptical rower, not even at your local gym. The Teeter Power10 is in a class of its own.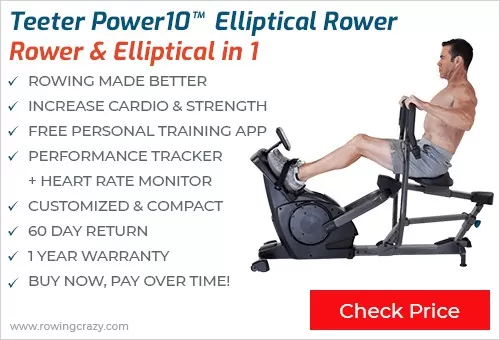 Tips for Choosing the Perfect Rower
With such a huge number of rowers and different resistance types, it can be hard even for experienced rowers to pick the best home rowing machine.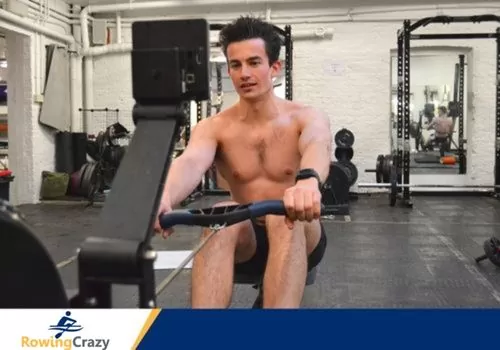 Here are a few tips to consider before purchasing any machine.
Keep your amount of space in mind. Those who live in small apartments or who might be renting a room will want a compact rower or at least one that folds for storage.
Noise matters. If you have infants or young children, if you live in a small apartment, or if you share your living space, then consider the amount of noise that your chosen model will create. Air resistance flywheel models will make a considerable amount of noise.
Consider the weight capacity. If you are heavier, you want to be sure that the rower you have chosen not only has a comfortable seat but has the capacity to support your weight.
Consider your fitness goals. Are you mostly interested in working out and maintaining your current fitness level? Are you into strength training? Do you want a machine that offers personal trainers, or do you want to feel like you're rowing on water?
Keep your budget in mind. There are always more expensive rowers and cheaper rowers in addition to the most popular rower. Find your price range and stick to it. You won't enjoy your most expensive option if you worry how you'll pay for it.
Beginners should also consider taking some rowing classes to make sure that they are performing the strokes correctly and see how much they enjoy rowing overall and what features really matter to them.
The Bottom Line – Best Alternative to the Concept 2 Rower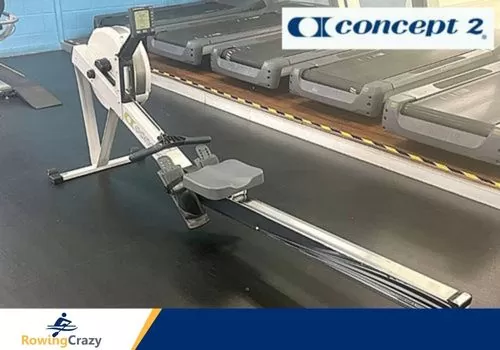 I believe that the Concept 2 Model D rower is one of the most popular models because of its middle-of-the-road price which appeals to many budgets, and the easy-to-read multi-function monitor.
However, as I stated earlier, I believe that there are far better rowers and budget models that are every bit as good as the Model D, if not better.
If money were no object, I would absolutely buy the Hydrow. When compared to the Concept 2 Model D, well, there is NO comparison.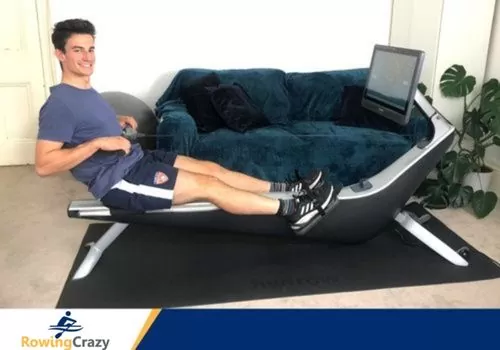 Hydrow SAVE $100 or £100!! => Use Coupon Code: ROWINGCRAZY
While Crossfit may prefer an air or water rower, I find that the Hydrow machine offers just as much resistance and has a higher build quality than most other air or water rowers.
However, if I was on a budget and needed a less expensive option, I would go for the Sunny Health & Fitness magnetic rower. It has everything that the Concept 2 Model D has, minus the noise and the higher price.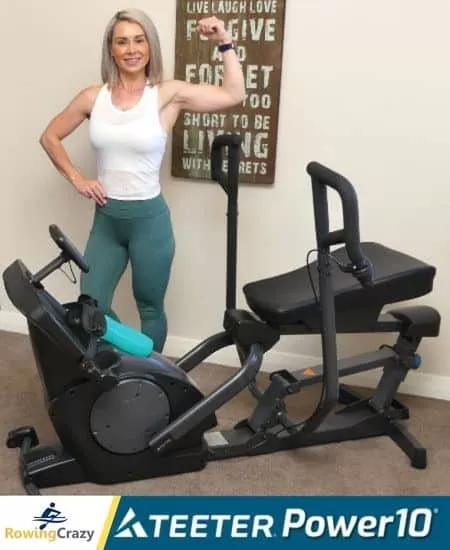 For those of you who find resistance settings on most rowers too mild for you, or if you want a machine that is going to blast away fat and calories in minutes, you must try the Teeter Power10. Someone called these cardio workouts a beast, and I have to agree! Nothing, not even the Model D can even come close to the workout you can get from the Teeter Power10. Side Note: Read my other article Teeter Power 10 vs Concept 2 were we go into more detail and compared these 2 machines side by side!
No matter which machine you decide to purchase or which resistance type you prefer, only one thing makes your chosen rower the best one—it's the rower that you will actually use!
Pick your rower, your own workout, and start rowing!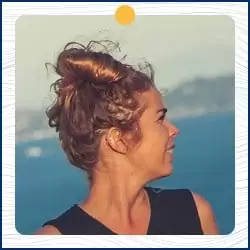 Written by Petra Amara – RowingCrazy.com
CEO & Founder of RowingCrazy, National Rower, Coxswain Womens Eight Team, Rowing Coach & Writer
Petra is a Mother of two and owner of Rowingcrazy.com. Petra lives and breathes rowing, she also has a passion for writing which lead her to start RowingCrazy.com to share her rowing experience and expertise with others.