Hi there, friends! Today, I want to have a heart-to-heart chat with my friends in the UK. If you've been reading my articles and wondering if Hydrow is offered in the UK, I've got great news for you!
Yes, you too can experience that ultra-smooth feel, enjoy live and on-demand workouts, and get an amazing full-body workout all in one piece of equipment because Hydrow's immersive experience is now available in the UK.
Let's talk about the exciting Hydrow rowing machine and the amazing full-body workout you can get from your own home gym!
Our Promise to You: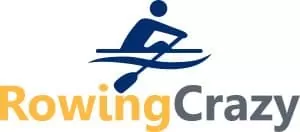 "Buying a Hydrow is a big investment. No one wants to pay a premium price for a machine that doesn't stand up to rigorous testing. At our office, we are continually testing the Hydrow so it gets plenty of daily use from multiple people.
So if it can withstand the abuse our employees give it (spilled soda on the rails anyone?), then you will feel more comfortable investing in one for your home. Keep reading to see our in-depth results from hands-on testing"
Can You Buy Hydrow in the UK?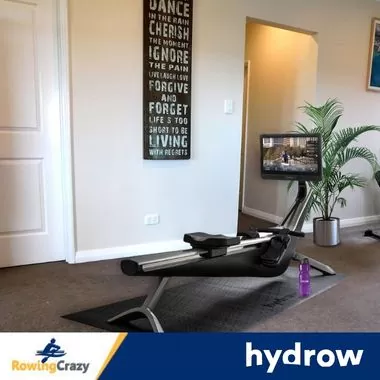 Yes, you can, and if you've been wishing you could own one, now is the time to get onboard this amazing rowing machine!
Watch our Youtube video below by expert rower Max Secunda:
Now that we know that you can absolutely own a Hydrow even if you live in the UK, we can start talking about what this smart rower can do for you.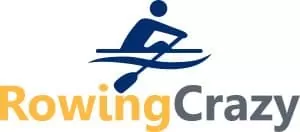 Petra Amara CEO: "I'm seriously thinking about giving up my gym membership for this machine because it really does everything. It will save me so much $$ & valuable time!
Hydrow UK Review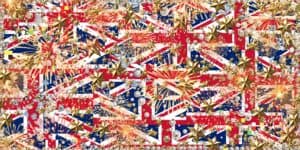 You may have used other rowing machines at your local gym, but I can guarantee that you've used nothing like the Hydrow.
Some people call it the Peloton of rowing machines, and they aren't entirely wrong. I actually think Hydrow is more fun than the Peloton, but that's just my opinion.
If you haven't seen a Hydrow, take a good look at this amazing, revolutionary rowing machine.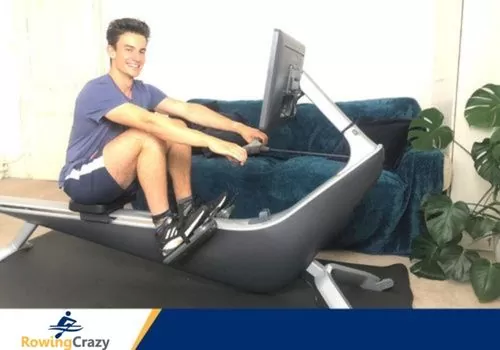 Isn't it beautiful? I love the sleek styling. It looks very futuristic, and it's easy to imagine someone from Star Wars or Star Trek using a machine like this.
This is by far the most beautiful piece of gym equipment around. In fact, I bet that you won't want to hide this in your bedroom or in the basement, you'll want to show it off right in your living room!
In addition to its good looks, this machine offers a full-body workout that involves 86 percent of all the muscles in your body. This means you can work all the major muscle groups at one time!
While Hydrow is a premium-priced machine, it offers workouts that will knock your socks off! No more late-night trips to the gym where you have to wait in line for a machine or worry about a dangerous walk through a parking lot- you can get the best workout ever right in your own home.
What Features Does the Hydrow Rowing Machine Offer?
You might think that a rowing machine is a rowing machine, but that isn't true with Hydrow. It's more than just a workout.
Offers a Completely Immersive Fitness Experience- Its 22-inch HD touchscreen (that is sweat-resistant and dust resistant for those of us who are a bit obsessive about cleanliness) has incredibly vibrant colors that will fill your eyes with beautiful scenery from around the world.
Imagine rowing in Boston, on the beautiful lakes of Thailand, or even down the Mississippi river! You can experience rowing on the beautiful waterways of the world without leaving your living room!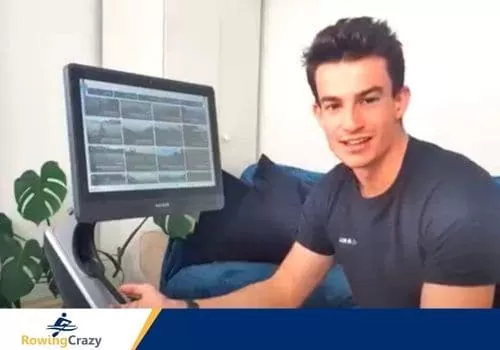 What Our Testers Are Saying: Max Secunda – I really love the HD screen! I was surprised by its size! The rowing experience is very smoother & quieter than I expected. It really is one of the best rowers I have ever used—can I keep it?!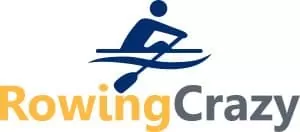 Has a Super Sturdy Frame- This isn't your typical piece of workout equipment. The Hydrow rower is made of aluminum and steel, which makes it incredibly durable and long-lasting. More than just a pretty machine, this robust rowing machine can handle user weights up to 170 kilograms!
Whether you're a big person or just overweight, a full-body workout can be yours in the privacy of your own home with the Hydrow rower.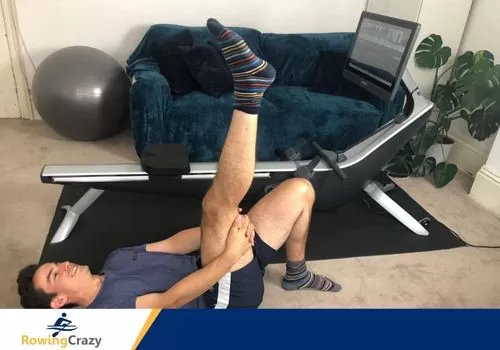 Features a Compact Design- While the Hydrow rower isn't compact as in microwave size, but for an indoor rowing machine, it's not as big as you might think it is. The Hydrow rower measures 219cm (L) x 64cm (W) x 120cm (H) when in its working position and can be stored vertically using its upright storage kit.
Virtually Noise-Free- You will certainly be doing your share of huffing and puffing, but the Hydrow rower itself is nearly silent. This is due to the computer-controlled magnetic resistance system that provides you with innovative technology to make you feel like actually rowing on the water! Use your Bluetooth headphones, and your flatmates won't hear a thing!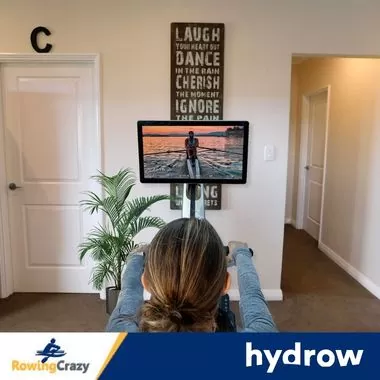 Has Live and On-demand Workouts- While there is no doubt that the Hydrow is the smoothest, most incredible rowing machine I've ever used, it's really the Hydrow classes that make all the difference. Hydrow doesn't use just anyone in their workouts, but rather, all classes and workouts are done with world-class instructors, rowing professionals, and elite athletes, such as former members of the Olympic rowing team for the USA.
Not Just a Rowing Workout- Your all-access membership also includes off-the-rower workouts, such as yoga, Pilates, strength training, and foam rolling. The performance monitor swivels and tilts so you can easily see the workouts even when you're using a yoga mat.
I have barely scratched the surface of everything this amazing in-home fitness equipment has to offer, so let me tell you a bit more about having a Hydrow in your home.
What Accessories Does Hydrow Offer?
You can purchase just the Hydrow rowing machine, but I recommend purchasing one of the package deals Hydrow is offering or adding accessories that you think would benefit your situation.
The accessories that Hydrow offers (and that you can purchase individually if you wish, but package deals cost less) include:
The Upright Storage Kit– Unless you've got lots of space at your flat, you'll want to invest in the Upright Storage Kit. This allows you to secure your Hydrow in the upright position. Taking up less space and keeping it safe for kids and pets.
The Hydrow Rower Machine Mat– There are two good reasons for purchasing a machine mat. First, it protects your flooring. If you're renting, the last thing you want to do is mess up the floors and get hit with a big bill to repair them. Second, you want your Hydrow to stay steady and not dance about. If you have carpet, a machine mat will prevent dust and carpet fibers from getting inside your Hydrow.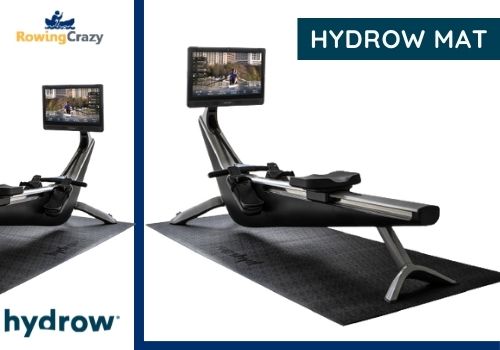 Yoga Mat– This awesome little yoga mat has the Hydrow logo, so for those who like things to match, you've got it with this one. You can also use this comfortable workout mat to cushion your knees, elbows, and buttocks when you are doing other workouts.
Polar Verity Sense Heart Rate Monitor– While Hydrow works well with many different types of heart rate monitors, not every monitor or fitness watch is compatible. The Polar Verity Sense is a fantastic heart rate monitor that uses a chest strap for the ultimate in accuracy.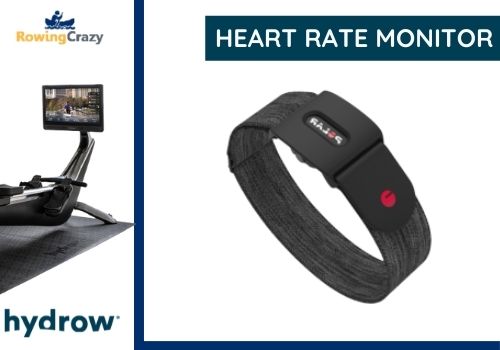 On-the-Mat Workout Kit– You can also add a complete workout kit for those off-the-rower workouts. This kit includes a floor mat, two yoga blocks, 2 short and 2 long resistance bands, and 3 resistance bands with handles. Strength training plus cardio in a single machine? Wow. Who could ask for more?
Performance Foam Roller– Oh yes! If you haven't been foam rolling, you are going to be a big fan! This is like a self-massage that prevents you from becoming sore and reduces inflammation. Foam rolling has lots of benefits that most people don't know about.
Jaybird Vista Wireless Headphones– If you've only got those cheap earbuds that came with your phone, you are in for a big treat! These are premium Bluetooth headphones offering amazing sound quality! I've had several types of Bluetooth headphones, but the sounds from the Jaybird Vista headphones are bloody good!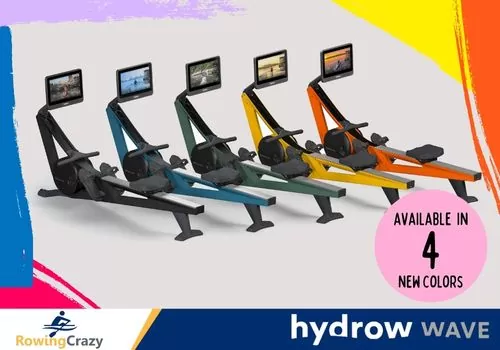 With my limited-time special pricing, you can enjoy all the benefits of the Hydrow Power Package (includes all Hydrow accessories) and not pay more than you would expect. *** Side Note: If you are on a budget be sure to also check Hydrow's new addition the Hydro Wave which is also now available in the United Kingdom!
Still Not Sure?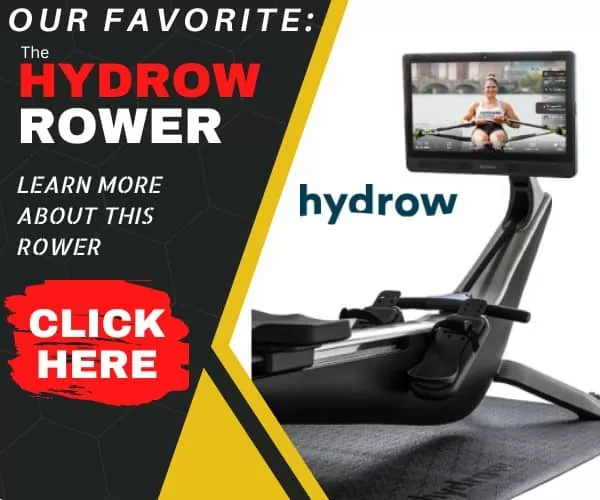 Everyone claims to have the best product, whether it's a rowing machine, fish and chips, or a sofa, right? But what I want to know is WHO is willing to stand behind their product? Here's how Hydrow excels in that area:
Customer Service
One of the big plusses that you don't often hear about is Hydrow's customer service.
Online Demo
If you find yourself curious about the Hydrow rower but still wondering just how good it really is, did you know that you can book an online demo? It's true!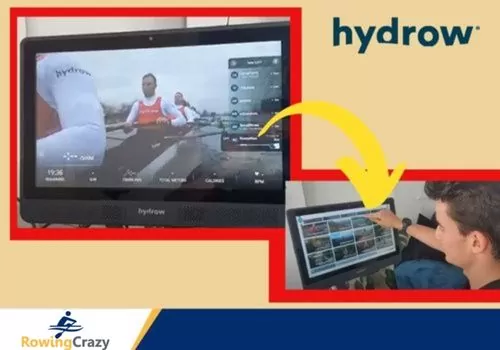 Of course, trying out a rowing machine in a store isn't quite the same as having one at your home, but it can give you a really good idea about just how terrific this state-of-the-art rowing machine is.
You're going to be chuffed to bits by this demo! You can also get an online demo if you prefer, but I recommend giving this non-stop machine a go. Fancy yourself sitting on this rowing machine and rowing down the river Thames or Boston Harbor or Thailand?!
30-day free trial
You can also get a 30-day risk-free trial in your flat. If you don't think that the Hydrow rower is a bloody good full-body workout, then you can return it for a full refund.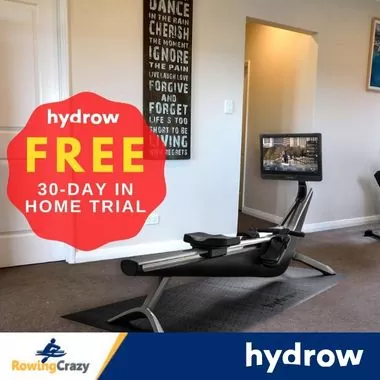 I don't think anyone has ever returned one, but you could is my point.
The Hydrow rower is something that must be experienced to be believed. Take a globe row on the Charles River this week (via the Hydrow experience) and see if I'm spot on!
What About Hydrow Financing in the UK?
There are numerous ways that you can finance your Hydrow rower.
Credit or Debit Cards Accepted
First, Hydrow accepts nearly every type of bank credit card or debit card, including Visa, American Express, Mastercard, PayPal, GooglePay, and Shop Pay.
Klarna Financing
You can also apply for credit through Klarna. Klarna has special offers on financing depending on the final price. Sometimes, they even offer zero percent interest for several months. When you checkout, choose Klarna and apply right there online.
Regardless of how you decide to pay for your Hydrow rower, you can rest easy knowing that you are making an investment in your health that will last a lifetime.
Membership Subscription
Like many things in this world, you need to pay a monthly membership fee to become a Hydrow member.
Monthly Subscription Fee
The subscription price is currently £44 per month. That's probably less than your last gym membership was, right?
Using Hydrow without a subscription will make this just a workout machine, and you can do that anywhere. While the Hydrow rower will work without the subscription, you miss out on all the workout levels and instructors that make Hydrow so special.
Unlimited Profile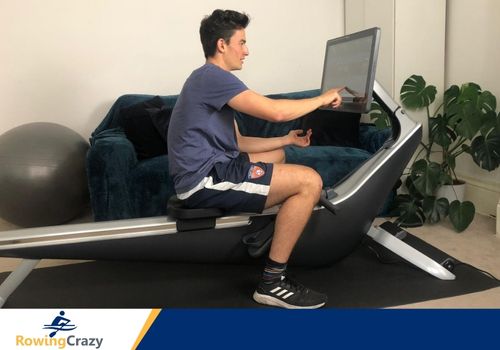 Listen, for the low monthly fee, you get unlimited profiles. This means that you can split that price with everyone in your household. Imagine getting your kids to exercise without complaint! Your significant other, your in-laws, cousins, or flatmates can all access membership for that one low price.
Trust me, you will never regret buying a machine that works out all your major muscle groups and lets you have fun at the same time.
So waste no time, check out the Hydrow rower for yourself. Not only that, I'm sure you'll love being a part of the Hydrow online community as well!
The Bottom Line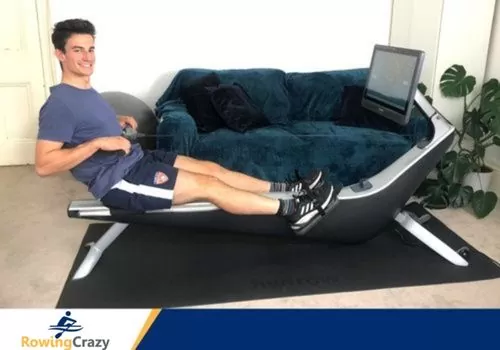 If you're in England and truly interested in your health, or you want innovative technology that will motivate you to exercise more, then you want nothing less than the Hydrow rower in your flat.
Don't forget to use my link to get the special price that I've arranged for all of you in the UK.
Keep rowing, it's a sure way to stay happy and healthy!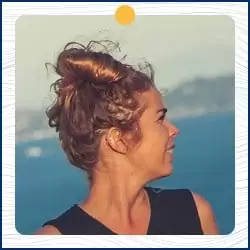 Written by Petra Amara – RowingCrazy.com
CEO & Founder of RowingCrazy, National Rower, Coxswain Womens Eight Team, Rowing Coach & Writer
Petra is a Mother of two and owner of Rowingcrazy.com. Petra lives and breathes rowing, she also has a passion for writing which lead her to start RowingCrazy.com to share her rowing experience and expertise with others.