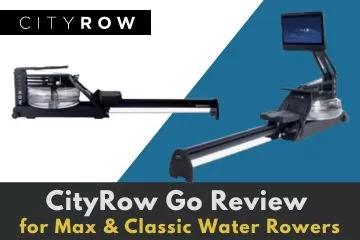 If you think that all water rowers are the same, you haven't seen the latest ones from CityRow.
These are really sweet little pieces of gym equipment that you probably won't see at the gym. They have so much to offer so it's not surprising to discover that these are some of the top-selling pieces of home gym equipment.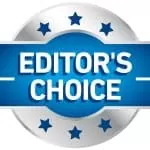 In a Hurry? Here are the Rowers We Are Comparing:
Are you short on time and want to know which rower is the best rower between CityRow Go Classic or CityRow Go Max then click on the links below to get straight to our answers:
*We review fitness products impartially and may earn a commission from affiliate links. For details see our disclosure page.
We've conducted a thorough evaluation of each rowing machine to help you make an informed decision on which one to purchase. Our findings are shared below in greater detail.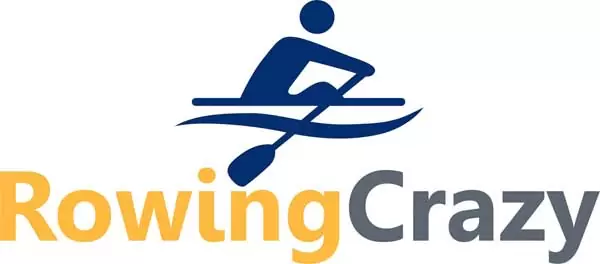 CityRow Go Classic Vs Max in a Nutshell
The two models slightly differ from each other, and you can find the main differences at a glance here:
Model Name

CityRow Go Classic
CityRow Go Max

Monitor Size
No touchscreen monitor;
Has 6" built-in display for stats; Pairs with your mobile phone or tablet


Comes with 19.5 inches HD Touchscreen

Overall Dimensions

83.5 x 22.25 x 20 inches

83.5 x 22.25 x 20 inches

Maximum Weight Capacity

375 Pounds

375 Pounds

Frame Material

Ash Wood/Aluminum

Ash Wood/Aluminum

Item Weight (dry)

61 Pounds

61 Pounds

Folds or Stores Upright

Stores upright

Stores upright

Bluetooth Compatible

YES

YES

Can function without CITYROW GO SUBSCRIPTION

YES

NO
Lets Jump In to World of CityRow!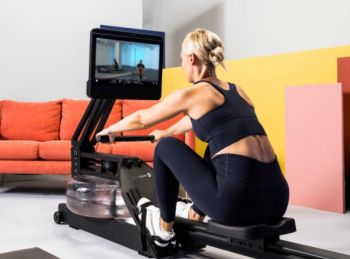 Today, I want to tell you everything you need to know about CityRow Go rowing machines to help you make a more informed buying decision.
I know that there's a wide selection of rowing machines, including water rowers, and while having all those choices is terrific, it can also be confusing. That's what this piece is all about. So if you're ready, let's get down to business! There's a lot of ground to cover!
The CityRow Go Max Rower
One thing that I've discovered over the years is that if you get bored with a particular workout or become injured using it, you're less likely to repeat that workout or use that exercise machine again.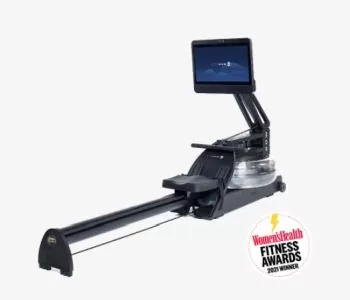 The chances for either of the above happening are very slim with the CityRow Go Max rower.
Similar to the Ergatta, the Cityrow Go Max has an HD touchscreen monitor (19.5 inches) that has such a beautiful picture you'll be mesmerized by it! Not only that, but it is also sweat resistant, so you have one less thing to worry about.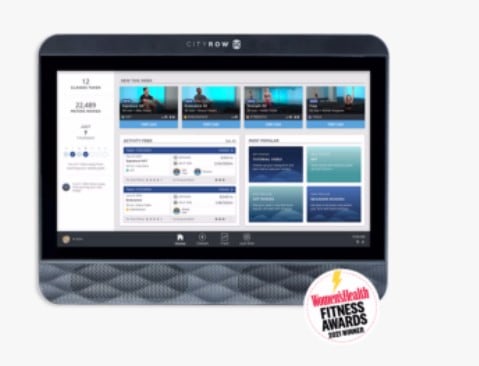 The CityRow Go app allows you to stream live classes or access the wide range of HIIT classes and workouts from its library.
This app also offers some excellent off-the-rower workouts, similar to a boutique fitness studio. You can access yoga classes, trainer-led classes, and strength training workouts all from the CityRow Go app.
Features of the CityRow Go Max
The CityRow Go Max is a premium-priced rowing machine, but with all these features, it's well worth the price, and it isn't out of line with other smart rowers.
A few of the features of the amazing Max rower include:
A full range of classes, both rowing classes and new classes for every fitness level
Has a beginner program, which is immensely helpful for those new to rowing, as well as advanced and even partner workouts
Touchscreen rotates so you can see it easily while doing other workouts, such as when you are stretching or doing off-the-rower exercises
Made from sustainable American ash wood and black powder-coated aluminum for a super sturdy frame
Incredibly quiet, so even if you live in an apartment, it won't give your neighbors a reason to complain. It makes no more noise than filling a bathtub
Lightweight enough so that you can easily roll it away, and when stored vertically, it takes up no more space than a dining room chair
The beautiful, crystal-clear water tank feels and sounds as if you are rowing on the water
There are two 10-watt speakers on the tablet, offering some better than expected sound
Bluetooth enabled, so you can connect your own Bluetooth headphones, heart rate monitor, you name it
The tablet will store all of your workout data so you can see your progress
One monthly subscription fee (currently $29 a month) gives you access to the workout library and allows you to create an unlimited number of profiles. In other words, everyone in your house can use the CityRow Go Max for one low price
Has a five-year frame warranty, a three-year non-electronic component warranty (which would cover things like the seat, clutch, and tank), and a one-year tablet warranty
There is much more to this rowing machine than meets the eye, but the above are the major features.
Cons of the CityRow Go Max Rower
You've heard me say before that nothing in this world is perfect (except perhaps for your mama's love), and the same is true with this rowing machine.
Be aware of the following before you buy:
There is no leaderboard and no live racing. This means that, if you want to compare yourself to others in the community, there is no way to do that.
There is minimal to no buffering if you have a slow internet connection, which means your workouts might have a delay.
If you don't want classes, you can do unguided rowing, but the section doesn't have pretty backgrounds or scenic waterways like those you'll find in Ergatta and Hydrow.
It does not work without CityRow Go subscription.
Unless you feel that you simply cannot live without live racing or knowing your spot on the leaderboard, these are not huge drawbacks.
Who knows? Perhaps CityRow Go will include those features in the near future and offer real-time racing. That's a real possibility, but for now, you'll have to make do with a fun workout.
The CityRow Go Classic Rower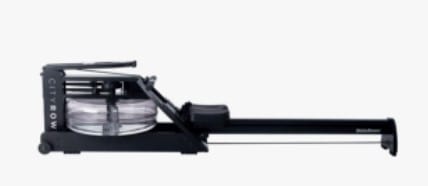 This is a pretty awesome-looking machine, right?
I remember being impressed the first time I saw this rowing machine, and I've seen a lot of them.
Still, like the Max rower, this model is nearly the same, with just one major difference. The tablet. Check out how it differs below!
Features of the CityRow Go Classic
The Classic rower doesn't have a tablet. You CAN still access all the live classes, personal records, off-rower workouts, and more, but you will need to use your own tablet, smartphone, or cast it from your smartphone to your television.
Yet, again, who doesn't have a smartphone or tablet these days? That's something like $700 less to pay for a gadget that you already have- what's not to like about that?
One of the big pluses with the Classic rower is that it requires no electricity! OK, you need to charge your cell phone or tablet first, but otherwise, you don't need to connect the tablet or the rower to an electrical outlet.
This means that you can take your CityRow Go Classic anywhere you can roll it! No wires to think about. Take it out to your patio, your terrace, the backyard, next to your pool, the garden, or anywhere you feel like exercising.
You can download the CityRow Go app and access all the CityRow classes and rowing workouts that you like!
Yes, you still need to pay for the app (currently $29 per month), but that's probably less than what you paid for your gym membership!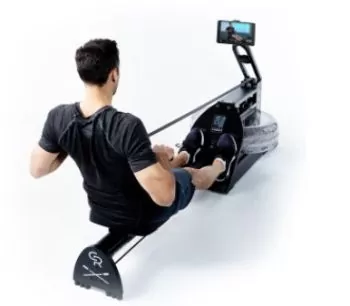 Imagine workouts completed in the privacy of your own home gym? If you only have 15 minutes to workout, you don't have to settle for some boring calisthenics routine. You can access the CityRow workouts and on-demand library, get in your hard workout and then go about your day!
The Classic water rower offers the same warranty as the CityRow Go Max, other than the warranty on the tablet, of course.
The Cons of the CityRow Go Classic Rowing Machine
While classic rowers like the CityRow Go have been around for decades, they still have a few imperfections that I think could be improved.
While you can still use the Classic without subscription for unguided rowing workouts, you don't see anything other than just your stats on the built-in 6-inch monitor. Seems like a boring workout to me without scenery or something to occupy your mind, but I suppose you can always watch a film from Netflix or listen to a podcast.
Fairly expensive compared to other water rowers, especially considering that there is no tablet and you need to provide your own.
These are really the only downsides that I can think of.
If you have a good supply of tablets around the house, you can save yourself a few bucks by purchasing the CityRow Go Classic model.
Other Features I Love about CityRow Go
Both the Cityrow Go Max and the Classic have a lot going for them.
I think that a few things that are important but are often overlooked include:
The footrests. They aren't as close together as some other water rowers, which is really helpful if you aren't a skinny Minnie.
Made in the USA. It is made in partnership with WaterRower Club, America's leading manufacturer of water rowers, so you're assured of high quality and great craftsmanship.
Super quiet strap. The strap (rather than a chain) attached to the handle makes this machine super quiet, and it's long-lasting. I've never seen one of these straps wear out, although I'm sure they do with time.
Smooth rowing experience. The handle strap, combined with the water tank, gives the rowing machine a super smooth feeling when using it. There is no annoying skipping, dragging, or chinks. Everyone has their personal preferences, but once you've tried a water rower, I bet you won't go back to anything else.
Relaxing and quiet workouts. These rowing machines will both give you a full-body workout without much noise. Many people find the moving water relaxing. If you have neighbors or roommates, you'll be glad to know that this makes no more noise than taking a shower or filling the bathtub.
Engaging classes. For those of you who find nearly any workout boring, you'll love the CityRow Go app. The classes are not just for those who want to lose weight but also for those who want to gain muscle. There are specific classes for beginners, and if you prefer certain instructors, you can follow all their classes.
Bluetooth enabled. Both the CityRow Go Max and Classic models support Bluetooth, so you can use your favorite headphones, fitness watches, and heart rate monitors.
Works with your widescreen TV. I like the fact that you can cast the app from your phone to your television. Got a 65-inch TV at home? Imagine seeing your workouts from that?! Better than a rowing studio!
Ergonomically designed. Both the seat and handle are ergonomically designed to keep you comfortable.
Can accommodate most users. If you're big or tall or both, you should have no problem using either rowing machine. Both models support users up to 375 pounds and users up to 6′ 7″ tall.
As you can see, there are many reasons why you should consider buying one of these awesome rowing machines.
Is the CityRow Go Membership Worth It?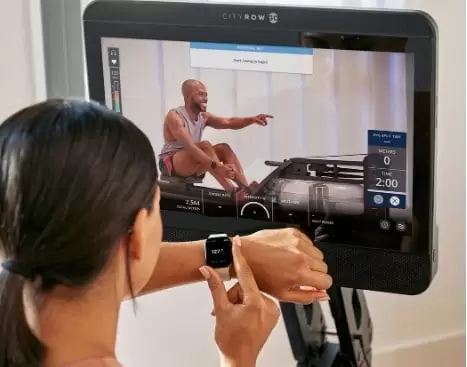 I suppose that would depend on the person and your own personal preferences, but in my opinion, yes, the CityRow Go is.
If you want a smart rower that will give you not only a fantastic cardio workout but also fantastic non-rowing tasks, then yes, the CityRow Go app is well worth the price.
It all boils down to your preferences.
Choose a Rower Based on Your Own Workout Preferences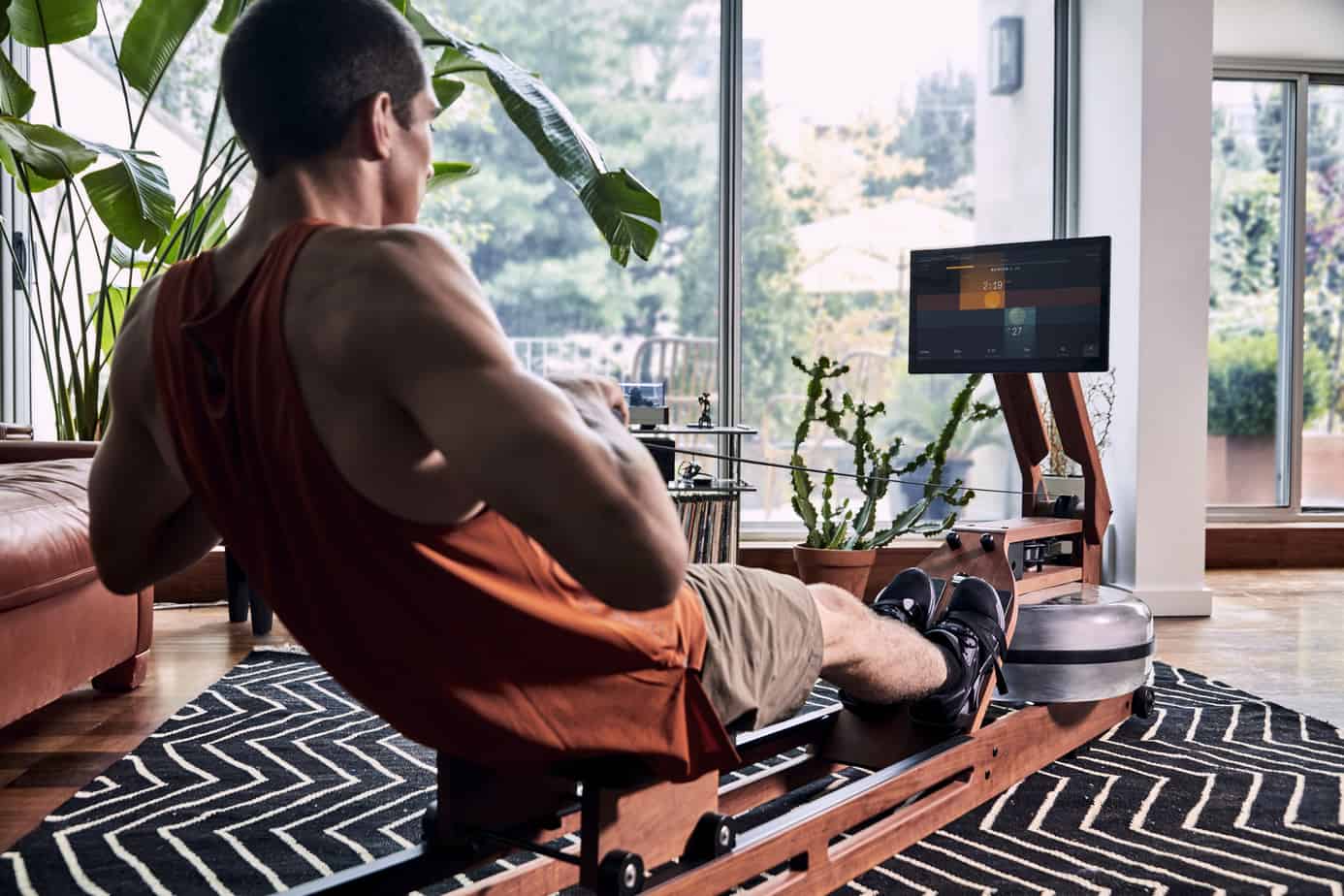 If you are looking for more of a game-based workout, you might want to check out Ergatta. Ergatta doesn't offer off-the-rower workouts but does have beautiful scenery for the Just Row feature. One of its distinct features is that it has no instructors, which is a plus if you aren't a fan of those cheery faces.
If you like off-the-rower workouts, and you like instructors but don't want to feel stuck in a studio setting, you can get your full-body workout via the Hydrow. The Hydrow has everything you could ask for, except that it's not a water rower.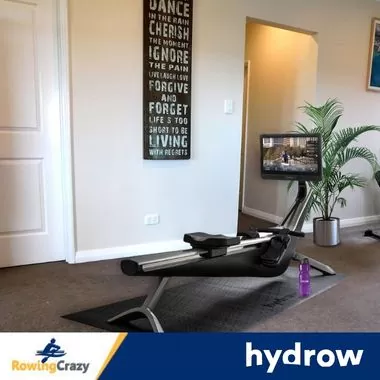 Like CityRow Go, both Ergatta and Hydrow have monthly subscription charges, and they also offer unlimited profiles and unlimited access to all the classes and workouts you want.
If you just want to row, no instructors, no classes, no games, just sit and go, then you can buy any rowing machine for that. However, if you want the best, if you want to never, ever be bored again, you can start considering these smart rowers.
Will the CityRow Go Rower Work Without the Subscription?

The CityRow Go Max will NOT work without the monthly subscription price.
In comparison, the Classic model will work without the subscription, but all the same, you won't have access to the live classes daily and the total experience that make CityRow Go different from any other rower.
If you are concerned that you won't be able to foot the bill, you should go with the Classic rower, which at least you can still use if you run into financial difficulties.
CityRow Go Max Vs Classic- Which is Better?
Both these rowing machines offer a terrific, full-body workout and let you create your own workouts.
The major difference between these two is the tablet. If you would rather cast the app to your TV or laptop, then you can save some money and buy the Classic model.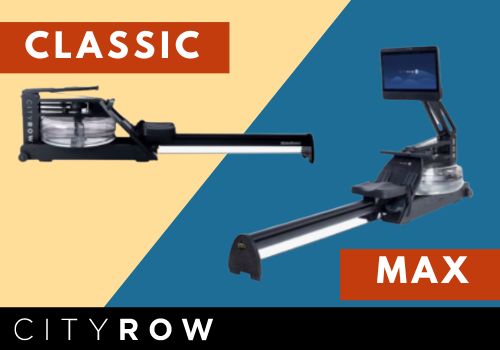 If you want everything that CityRow Go Max has to offer, such as the sweat-resistant touchscreen tablet, then you should go with the Max model.
Your rowing stroke will be the same, the learning curve won't change, and rowing workouts are still the best type of exercise on the planet, so really, the only question is whether you want the tablet, or you plan on using your own equipment.
Otherwise, both these indoor rowing machines are excellent pieces of equipment!
Before You Leave ….

When it comes to rowing workouts, all indoor rowing machines will give you a terrific cardio and strength training workout in one.
The great thing about today's smart rowers is that, due to the internet and Bluetooth capabilities, we don't have to go to a gym to have instructors and non-boring workouts.
Both the CityRow Go Max and Classic are excellent rowers made in the USA by WaterRower Club, which is a long-standing company that has an excellent reputation.
Pick the Classic rower if you want to use your own tablet or TV, or go with the CityRow Go Max if you would prefer to have everything included in your purchase.
You simply can't go wrong with a water rower!
FAQS
1. How much does the CityRow Go App cost?
Currently, $29 per month. This allows you to create an unlimited number of profiles, so everyone in your household can share in the price and use of the machine.
2. Is the CityRow Go Classic free to use?
You don't need the app to use the Classic model, no, but it does make for a much more interesting workout if you have membership subscription.
Not so with the CityRow Go Max, however, because you MUST have the subscription to use it.
3. Does the Hydrow and the Ergatta have a subscription?
Yes, they do. The Hydrow's subscription is currently $44 dollars per month, while the Ergatta's is $29 dollars per month. Both machines can be used without the subscription, but once you try the app, you won't want to go without it.
4. Are the CityRow Go machines a good workout?
Yes, they are. Nearly all indoor rowing machines offer the same basic workout, which works 86 percent of the muscles in your body, but some simply feel better than others, while some are very noisy.
5. Are CityRow Go rowing machines quiet?
Yes they are! If you've used a rowing machine at your local gym, chances are that it was an air rower. Air resistance rowing machines are very loud. Magnetic rowing machines are nearly silent. Water rowers, such as CityRow Go, only make the gentle sound of water swooshing around a tank.
6. How do I create my CityRow Go account?
Go to the website and pick your preferred subscription plan. CityRow Go gives you two weeks for free so you can test the workouts for yourself. You will need to enter your credit card or debit card info, but don't worry, you won't be charged until your trial period has ended.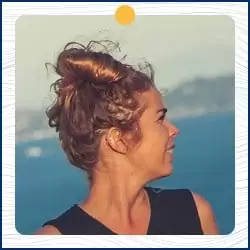 Written by Petra Amara – RowingCrazy.com
CEO & Founder of RowingCrazy, National Rower, Coxswain Womens Eight Team, Rowing Coach & Writer
Petra is a Mother of two and owner of Rowingcrazy.com. Petra lives and breathes rowing, she also has a passion for writing which lead her to start RowingCrazy.com to share her rowing experience and expertise with others.