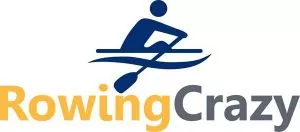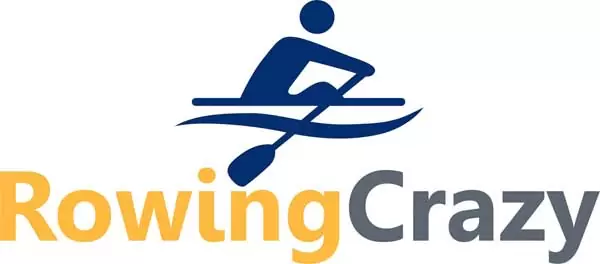 Rowingcrazy was founded by Petra Amara due to her love of rowing and fitness. Our goal as a team of rowing and fitness experts is to help you easily navigate your fitness journey. We offer expert advice on all things rowing. Whether it be home rowing machines, workout tips, nutrition, we have got you covered!
We live, eat and breathe rowing – why wouldn't you, it is so enjoyable! We hope with time you too will have the passion for rowing like we and many others have discovered.
CEO & Founder of RowingCrazy.com, Former National Rower, Coxswain Womens Eight Team, Rowing Coach & Writer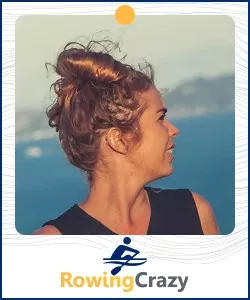 Hi there! Let me introduce myself. My name is Petra Amara, the proud owner of RowingCrazy.com
I have been rowing (both competitively and at home) nearly my whole life. I was attracted to the water at a young age and I was lucky enough to get enrolled in some classes at my local rowing club.
My parents introduced me to competitive rowing in my early teens which led me to be talent-scouted by a former National Rower during my senior year in high school.
I later met my now husband (at a collegiate camp) where I was training to become a coxswain for the women's eight team at my college.
In my lifetime I have been really blessed to have had some terrific coaches. They taught me that to become a great rower and coxswain I needed to master my dedication, commands and organization. I believe these skills have been the main foundation that has helped me better myself with anything I approach in life!
I gave up competitive rowing to assist with coaching my husband in the men's eight crew as he progressed further in this sport. I'm now the mother of two and I still row nearly every single day on my indoor rowing machine. Although I did not make the US Olympic Rowing Team or reach my dream of becoming an Olympian rower, rowing is still my passion and I love writing about all things rowing.
I am a former member of the Intercollegiate Rowing Association (IRA) and while I am no longer a member, I still follow most NCAA recruiting rules.
Whilst I have been lucky enough to have lots of great coaches, I realize that not everyone has been so fortunate. My mission is to help others fall in love with all the benefits that rowing has to offer. If you love rowing, if you are new to rowing, if you've been rowing for years, or even if you've never tried a rowing machine but you are interested, then this is the website is for you!
Follow Rowingcrazy on: Linkedin, Facebook, Twitter, Pinterest and YouTube.
Contact Email: [email protected]
---
Meet Our Expert Team
Experienced Heavy Weight Rower, Rowing Instructor & Coach, Novice Men's Rowing Captain, British Concept 2 Record Holder & Rowing YouTube Influencer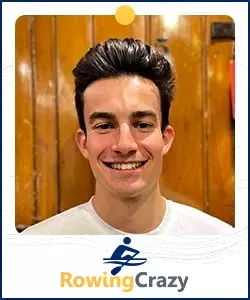 Max is a rower at Vesta Rowing Club based in London, UK.
He started rowing at the University of Sheffield where he went through the club's Novice programme, being a part of a very successful novice team.
After his novice year, Max moved into the senior squad where he was responsible for founding a 'RowFit' fitness class, this class was open to all students at the University of Sheffield and had the aim of allowing rowing to become accessible to a larger audience, the classes contained a mixture of rowing technique tutoring, Erg HIIT workouts, and some friendly competitions.
Max became Novice Men's Captain in his final year of university, teaching 20 freshers how to row and ultimately taking them to competitions.
More recently, Max has started a YouTube channel where he vlogs about his rowing training and experiences, including his journey to competing at Henley Royal Regatta in 2021.
Follow Max Secunda on LinkedIn and Youtube
Contact Email: [email protected]
Olympic Silver Medalist Women's Coxless Pair – 2000 Sydney Olympic Games, Rowing World Championships Bronze Medalist (1999) & Silver Medalist (2002) In The Women's Eight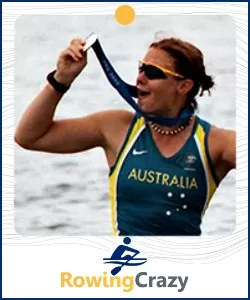 Rachael Taylor is a former Australian rower who competed at the international level during the 1990s and 2000s. She began her rowing career at the Ballarat City Rowing Club in Victoria, Australia, before later rowing for the Melbourne University Rowing Club and the Powerhouse Rowing Club.
Taylor earned several international medals throughout her career, including a bronze medal in the women's pair at the 1999 World Championships and a silver medal in the women's eight at the 2002 World Championships. However, her most notable achievement came at the 2000 Sydney Olympics (read more here), where she won a silver medal in the women's coxless pair event with her teammate Kate Slatter.
In addition to her rowing career, Taylor is a successful digital entrepreneur and founder of passion websites www.surfhungry.com and www.iwannabeaclimber.com. She is a mother of two and continues to enjoy rowing to this day. Taylor is renowned for her unwavering dedication and hard work, both on and off the water. Her contributions to Australian rowing have earned her widespread respect in the sport, and she remains an inspiration to aspiring rowers around the globe.
Follow Rachael Taylor on LinkedIn, Olympic Games Bio, Word Rowing Profile and Wikipedia
Contact Email: [email protected]
Experienced Rower, Owner of FasterMastersRowing.com & Faster Masters Podcast, Olympic Rowing Commentator & Expert Masters Rowing Coach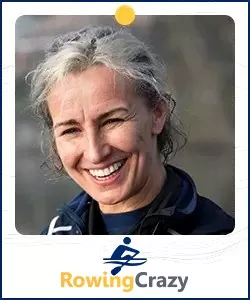 Rebecca Caroe is a masters rower and a rowing coach. She is a rowing entrepreneur having founded Rowperfect UK and the RowingChat podcast network.
She learnt to row at Pembroke College Boat Club, Cambridge where she met a coxswain who said "You're tall – you should try rowing". And Rebecca has been enjoying rowing ever since.
Rebecca has coached athletes from age 10 to over 70 years old and enjoys helping masters rowers understand how a boat moves and ways to make it go faster.
BBC News invited Rebecca into their studio as the "Studio Expert" during the London Olympic Games to commentate. She lends her commentary services to local regattas in New Zealand and is part of the Henley Royal Regatta YouTube commentary team.
She rows at North Shore Rowing Club in Auckland, New Zealand where she practices with a growing group of masters rowers – they love having guests so please visit if you are in town
Follow Rebecca Caroe on Faster Masters Rowing, her Rowing Podcast, Facebook, Twitter and Instagram
Contact Email: [email protected]
Certified Indoor Rowing & Erg Instructor (UCanRow2), Experienced Indoor & On The Water Rower & Licensed Physical Therapist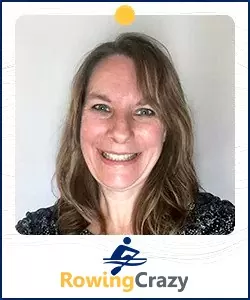 Laura is a Certified Indoor Rowing Instructor through UCanRow2. She has years of rowing experience both indoor and on the water.
Laura is excited to join the RowingCrazy Team to share her knowledge with the indoor rowing community, encourage safe/correct rowing technique, and help others get the most out of their rowing workouts.
Laura is a licensed Physical Therapist with concentration in Orthopedics and Vestibular Rehab.
She is a Mom of 2, who loves rowing, weight training, HIIT workouts, hiking, Stand up paddle boarding, kayaking, and camping.
Follow Laura Tanley on LinkedIn
Contact Email: [email protected]
---
What We Do:
We do the hard work for you!
We carry out the research, we gather information on anything about rowing, training, nutrition, health and present it to you in a manner and language that is easy to understand.
Our work involves researching and scavenging the market for the latest in the world of rowing; we test them, rate them and present all the information to you in form of detailed but simple guides that you can read at a glance.
---
Connect with Us?
Follow us on Facebook, Twitter, Pinterest, Linkedin and YouTube.
For other departments, please contact us on the links below:
Address & Phone Number:
1401 21st ST STE # 5499
Sacramento, CA 95811
Ph: +1 9164609442
Join Our Team
We are always looking for rowing experts and enthusiasts. If you feel you have something great to offer reach out, we would love to talk to you: [email protected]
---
Affiliate Disclosure:
www.rowingcrazy.com is a participant in the Amazon Services LLC Associates Program, an affiliate advertising program designed to provide a means for sites to earn advertising fees by advertising and linking to amazon.com and affiliate sites.
Our opinions are based on our own personal experiences and reviews of products, we may earn a small commission from some selected products that we review.
Please note: Our product recommendations are guided solely by our editors and contributors in the best interest of our readers.