Hi I'm Petra,
Welcome to Rowing Crazy your one stop shop for all things rowing, health and well-being. We understand that lifestyles determine our health to a large extent. We also understand that a lot of people lead less than healthy lifestyles; not because they are obstinate or unconcerned, but rather because they lack the information to guide them. Some also have some idea about what they should do, but scarcely know where to start or how to obtain the needed resources.
We do the hard work for you!
We carry out the research, we gather the information about nutrition and health and present it to you in a manner and language that is filtered and easy to understand. We put together trainings and offer health coaching for all. Most importantly, we transform the whole concept of fitness by remodelling it to fit seamlessly into your home. This we do by researching about home based fitness activities and rowing machines.
We collect the latest information about rowers, their prices, their physical characteristics, and their most recent developments. Our work involves researching and scavenging the market for the latest in the world of rowing machines; we test them, rate them and present all the information to you in form of detailed but simple guides that you can read at a glance.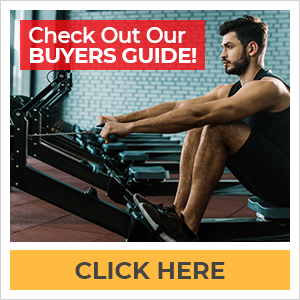 Go-to destination for buyers and fitness fans
Rowing Crazy is the place to visit when you're about to buy a rowing machine. From premium versions to low-cost rowers that deliver the best value for money, we have gathered the top industry picks after comparing multiples of rower categories to give you the most reliable purchasing advice. From us you'll find all the information you need if you're looking to get fit without leaving home. We have collected all the leading rowing machines and presented them in detailed reviews, with information regarding the pros and cons of each model. We have gone further a step to sift through our list of top picks in each category and presented you with information that you can use to narrow down the list even further.
We lend you a helping hand!
We recognize that you could buy the best rowing machine that most suits you. But even this will be of little value if you don't know how to properly use it. So we also provide you with the information you require to be able to make the most of your workouts and reach your fitness goals more easily and efficiently.
We care about your pocket. So we have factored in prices independently in our ratings and reviews to help you make the richest, most informed purchasing decisions. We are also constantly updating our site with the latest in the rowing machines marketplace so you can be certain you're getting the very best. We put your needs first. We empower you with trusted industry knowledge that you can depend on to make better, more informed choices. We can only hope that we become a useful cog in your fitness journey.
Connect with Us?
We strive to regularly add new information on The Health Pot. You can receive our updates through our newsletters here. Also follow us on Facebook, Twitter and Pinterest.
Don't hesitate to contact me, I would love to hear from you: [email protected] 
All Press & Advertising
For all advertising packages, press inquiries or interviews contact: [email protected]
Affiliate Disclosure:
www.rowingcrazy.com is a participant in the Amazon Services LLC Associates Program, an affiliate advertising program designed to provide a means for sites to earn advertising fees by advertising and linking to amazon.com and affiliate sites.