You know what time of year it is, right?
That's right! It's time to get a new rowing machine!
Whether you're replacing your old one or buying your first, the biggest problem (besides choosing the perfect rowing machine) is how to pay for it.
| Our Top Picks | Rower | Price |
| --- | --- | --- |
| Hydrow | | |
| Ergatta | | |
| Teeter Power10 | | |
| LIT Method | | |
| Aviron | | |
If you happen to have a credit card, problem solved, but who wants to pay interest and special charges?
You can always finance your purchase, but you know that not every company offers this.
I've got the answer for you right here.
Today, I want to tell you about companies that not only make the best rowing machines ever, but they also offer in-house financing and some pretty outstanding deals to boot.
Are you in the market for a fun and fantastic rowing machine for your home gym? Keep reading!
Can I Finance a Rowing Machine?
You absolutely can!
When it comes down to paying for your rowing machine, you don't have to choose between high credit card interest rates or buying a low-cost machine.
There are many companies who manufacture rowing machines and would be happy to carry your balance. In fact, you might be pretty surprised at all the payment options and payment plans that are available.
Not all companies offer this, but I know which ones not only finance your purchase but also offer fantastic deals and a payment option that is sure to suit your budget.
Below are the absolute best rowing machines ever made with really great financing offers at the same time.
Can I Get Credit Approval?
Of course, taking advantage of most credit offers means that you need to have a good credit history.
Visit the site of the rowing machine you would like to purchase and find out their financing offer. You can usually apply online and know whether you qualify or not within minutes or a few hours.
Even if you don't qualify, you can always use your credit card or other financing options, but it certainly won't hurt to try.
If you're certain that your credit is in good shape, why not get your dream rowing machine ASAP? I know that most credit offers don't last forever, so why not take advantage of your pre-approval and go for it!
You're going to love your new rowing machine, I have no doubt about that!
The Hydrow Rowing Machine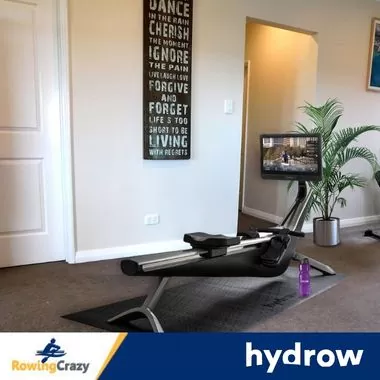 Hydrow SAVE $100 or £100!! => Use Coupon Code: ROWINGCRAZY
If you've read any of my articles before, then you know that I own a Hydrow and use it almost every single day.
You guessed it right, I really love my Hydrow and everything that it has to offer. You won't find another rowing machine that has the world-class rowing workouts and off-the-rower exercises that Hydrow offers.
Not only that, it's an awesome-looking machine to boot!
Hydrow Financing
Did you know that Hydrow offers financing that features zero down payment, no interest, and monthly payments as low as $64 a month over 36 months?
It's true! Simply select your Hydrow and accessories and put them in the cart. At checkout, select Klarna, and you can be pre-approved within minutes if you qualify.
Of course, you can't finance the subscription fee, and the $64 a month payment option doesn't include tax or the delivery charge. So unless you pay for those upfront, your payment will be a tad higher, but at zero percent APR, you cannot go wrong!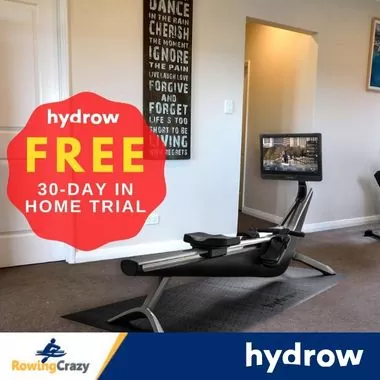 Check out the Hydrow – it's the ultimate rowing experience!
Click Here to Read Our Full Article!
The Ergatta Rowing Machine
I had the opportunity to experience all the magic that the Ergatta offers first hand, and if I didn't already have my Hydrow, I would be signing up to buy this fantastic water rower.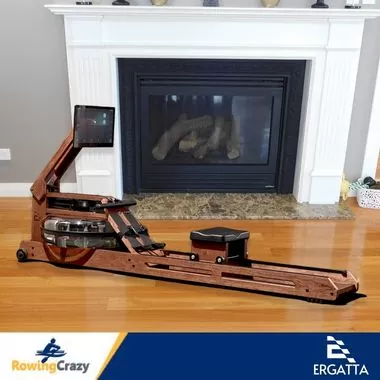 It's the software that makes all the difference with Ergatta. For anyone who loves to play video games, racing games, and wants to get in a workout that is both fun and effective in the least amount of time, then Ergatta is the machine you want to buy.
When it comes to financing, Ergatta also uses Klarna. That means that if you want to get the benefits of rowing and love playing games at the same time, you can finance your Ergatta using the same method that Hydrow does.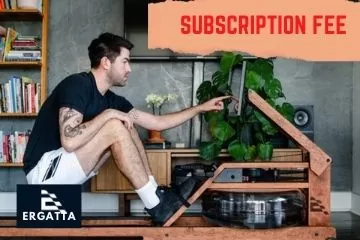 You can still apply any discount or promo codes that you have and when you have finished, simply select Klarna at checkout. Two simple questions and you will be approved in minutes.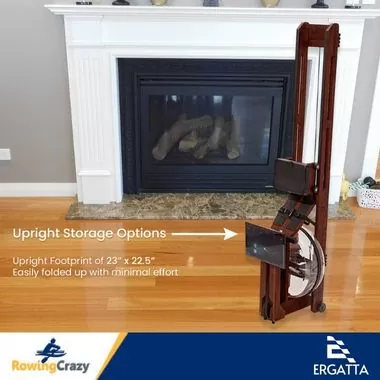 Remember that like Hydrow, you can't finance your monthly subscription, and since Ergatta takes 2-4 weeks to reach your door, you might end up making a payment before you receive your rowing machine, but don't worry. You're going to love having the elegant cherry wood Ergatta in your home and enjoy the rowing workouts (disguised as games) that it has to offer.
Click Here to Read Our Full Article!
The Teeter Power10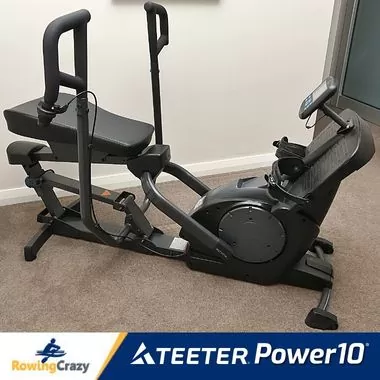 Have you seen the Teeter Power10? This is unlike any other rowing machine I've ever seen, and I have to tell you that it really offers a super intense workout.
The Teeter Power10 has many benefits, one of them being that you will never get bored. If you want to row but also want an elliptical, that is exactly what the Teeter Power10 is- an elliptical rowing machine.
Easy Rowing Machine Payment Plans
If you want to know how much your payment plan would be, you can see the available offers and find out if you're eligible for financing. If eligible, you'll get credit approval in minutes.
Once approved, you can enjoy zero money down and no-interest financing for 12 months. Imagine that! You will own your Teeter Power10 in just one year, not 3 years!
To make the deal just a bit sweeter, your payments are less than $100 dollars per month!
The Power10 has no monthly subscription fee, so you can enjoy the workouts for FREE using the Teeter Move app.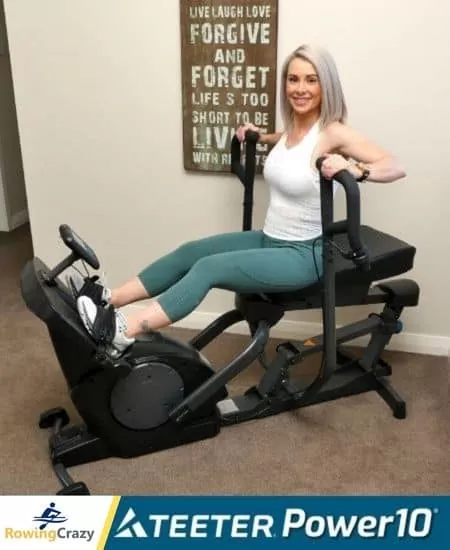 Check out the Power10 Teeter rower. You're going to love the way you look!
The LIT Strength Machine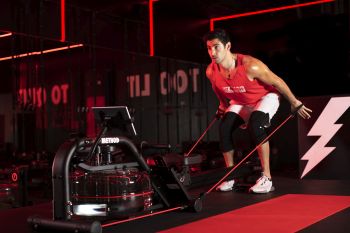 Notice how this piece of equipment doesn't list itself as a rowing machine? Because the makers of LIT don't want to put a limit to what you can do with this amazing device!
The LIT Strength Machine is a rowing machine with resistance band anchors. This means that you can get extra strength training and an aerobic workout on a single machine.
I love the live and on-demand classes, which number to several hundreds of workout programs, so you'll never get bored. You can download the app to your phone and cast it to your television or other devices. No rowing machine with an attached monitor is going to give you a 55-inch screen (or whatever size television screen you have)!
When it comes to financing, LIT has your back. You can apply online and be approved within minutes, and it won't hurt your credit to apply!
After you're approved, you can enjoy payments that are as low as $45 a month – zero money down and a zero APR!
You will still need to pay for your monthly subscription, but with credit approval and payments as low as $45 a month, your wallet won't be crying every month!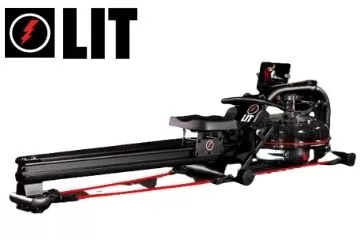 Check out the LIT Strength Machine. You won't believe the exercise options you get, and the payment plan is pretty awesome as well! Click here to read more about LIT Method resistance bands rower.
The Aviron Rowing Machine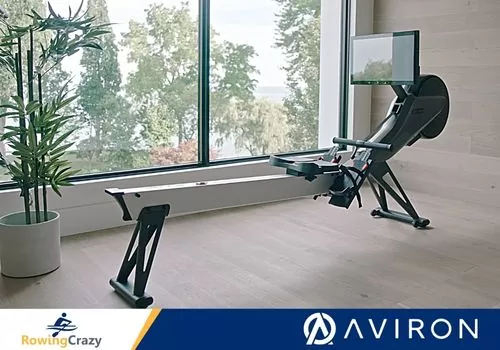 Let's say that you don't want just a rowing machine but one that let's you do a great variety of workouts. Then the Aviron is exactly what you've been looking for.
Aviron is a rowing machine, of course, but the workouts are anything but ordinary. If you want to freely row on some of the best waterways in the world, play games, race with pro athletes or regular rowers like yourself, or get seriously sweaty with some HIIT workouts, then the Aviron is designed for you.
Aviron also offers some of the most flexible financing plans around. You can choose your financing term (6, 12, or 36 months) and still enjoy zero cash down and zero finance charges.
Your payments could be as low as $61 a month!
Imagine enjoying your beautiful Aviron rowing machine in just a few weeks and paying just $61 a month!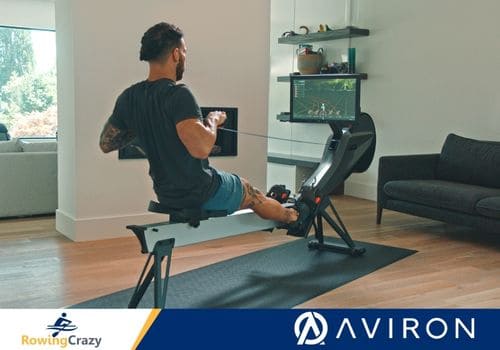 You won't want to miss out on this deal, so you should set up your account and get approved for financing ASAP! If you would like to read more about this machine be sure to read my full Aviron Rower article.
How Long Can You Finance a Rower For?
In many cases, that is entirely up to you.
Teeter offers only 12 months of financing, but the other rowers mentioned above have 36 month plans, which is about 3 years.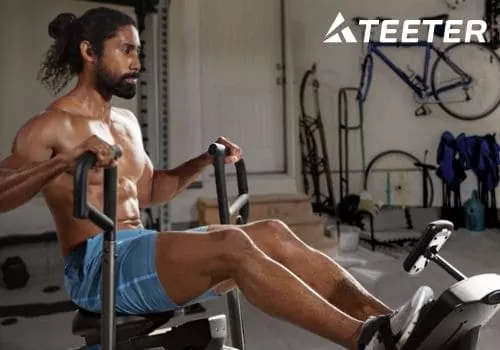 Of course, you can always use your own financing or credit card if you want to take longer to pay, but using the zero APR rates offered by the rowing machine companies above can save you a good chunk of change!
Why pay more than you have to? Choose the rowing machine you want and pay no interest for the entire term of the loan.
The Bottom Line
Take my advice. Never pay more than you have to!
Use my promo codes and get your best price, then finance the remainder using the zero down, zero APR option.
Your new rowing machine is going to make all your friends jealous, so be sure to invite them over to see it!
You don't have to tell them about the great deal you got. We can make it our little secret if you like, or share the good news. Maybe your friends will also want to get a new rowing machine with the zero down, zero APR financing option!
I'm sure you're going to enjoy your new rowing machine so much! Not only that, but you will also look like a million bucks!
Happy rowing, friends!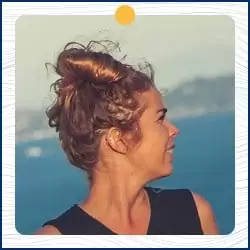 Written by Petra Amara – RowingCrazy.com
CEO & Founder of RowingCrazy, National Rower, Coxswain Womens Eight Team, Rowing Coach & Writer
Petra is a Mother of two and owner of Rowingcrazy.com. Petra lives and breathes rowing, she also has a passion for writing which lead her to start RowingCrazy.com to share her rowing experience and expertise with others.