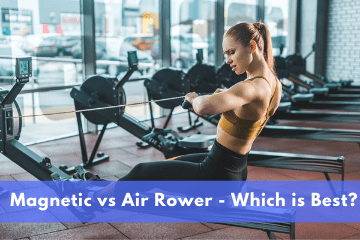 If you are shopping for rowing machines you are probably at the point of comparing air vs magnetic rowing machines, and for good reason. So, what do you need to know about air resistance compared to water rowing machines or a magnetic rowing machine?
Magnetic rowing machines are a good choice for many because magnetic rowers have levels of resistance that can be easily adjusted depending on how difficult you want your rowing workout to be that particular day.
With air rowing machines, beginners might have an easier time getting started with rowers. Air resistance is usually the easiest type of resistance since the resistance is directly related to how hard you work out.
Points to Consider When Buying Rowing Machines
When you are looking for rowing machines there are a few factors to consider. With an air rower, the faster you row the faster the flywheel spins.
What type of resistance do you want? Remember that air rowers are going to be a little easier to use for a beginner than a magnetic rower or a water rowing machine. There's nothing to be ashamed of, and an air rower might be perfect for you.
What's a good 500m rowing time?
If you are looking for a resistance mechanism that can be varied, you want to consider a magnetic rower, since this type of rowing machine usually has different levels and different types of rowing depending on your strength level. Magnetic resistance levels are the easiest to adjust so you can work out different muscle groups when you have a different level of resistance.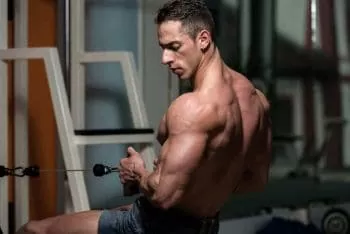 What Is a Flywheel?
Air rowers make use of a flywheel that controls the resistance when you spin. The greater the resistance, the greater the workout your muscles will feel.
With a low noise level, you can row fast on air machines and remember that the more resistance the harder your muscle groups will work. To generate resistance and feel like a real rowing action, make the flywheel spin as fast as you can.
Air rowing machines use a flywheel because it lets the user control the resistance, and some rowers prefer this to magnetic rowers that require resistance adjustments to be made.
Water Rowing Machines
Are water rowing machines a good way to give you a full-body workout for all of your muscles? Absolutely, water rowers are a type of rowing machine that feels like real rowing, and a water rower set to the right resistance setting is going to work out your muscles in a way that other types of rowing machines can't compete with.
Click Here: Water V's Air Rowing Machines – Who Won?
Water Rowing Machine Advantages
What better feeling than rowing on water at the right resistance level! The purest types of rowing have you feeling like you are rowing on water and water rowing machines offer this feeling better than any other types of rowing machines. See our list of Budget Water Rowing Machines
See Our Top Water Rowing Machines
With the wide range of muscles you can workout, your strength is sure to improve and you will get a full-body workout anytime you use the right rowing action and remember that the stronger the resistance the harder your workout will be.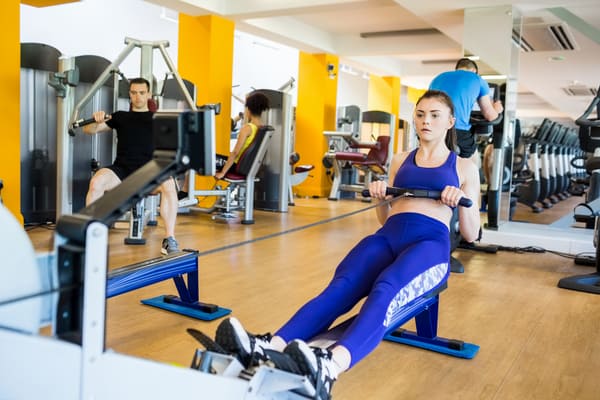 Are Air Rowers Better than Magnetic?
Some of this comes down to personal preference. An air machine or a machine with a water flywheel can give you just as good of a workout as a rowing machine that makes use of magnets especially if you work hard to create resistance.
A good rower uses all of your muscles in your workout, and you can accomplish that with a water flywheel or one of the great air rowing machine options as long as you have the right rowing technique.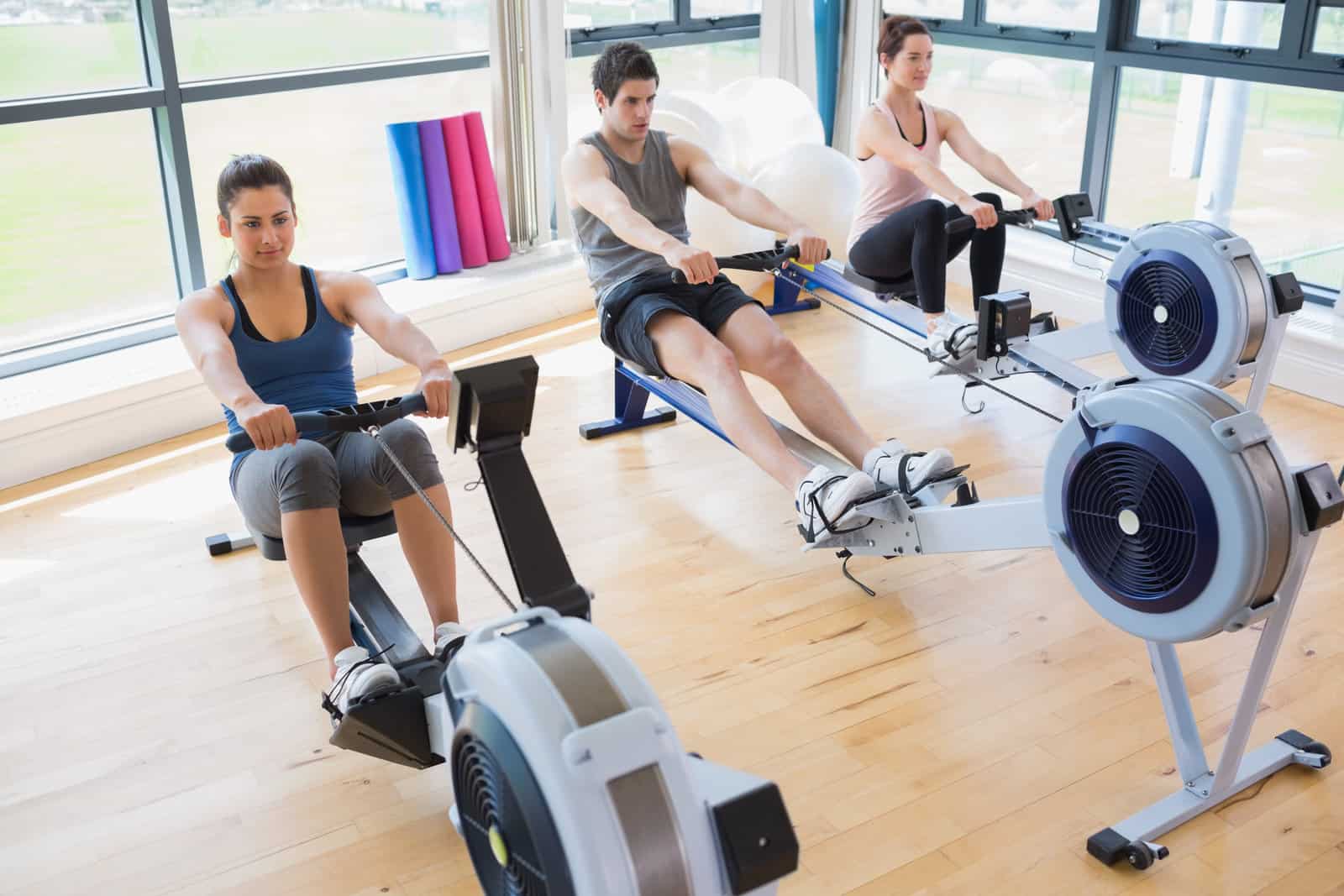 With an air rower and a flywheel, it's up to you and your rowing action to get in a high-level workout. With something like a Concept2 Model D rowing machine, the rower will do more of the workout for you as this type of rower has more adjustment options.
Is Concept 2 Rower Magnetic or Air Resistance?
Concept 2 Model D (now called RowErg) is a bestselling air resistance rowing machine. It has been around since the early 1980s and is still going strong. Most gyms use Concept 2 air rowers because of their durability and the ease of maintaining them.
Learn more with our full video of the Concept2 Rower by Rowing YouTube Influencer Max Secunda:
Which Type of Rowing Machine Is Best?
If you are looking to purchase a rowing machine on a budget, you should check out Sunny Health Fitness
as they are the leader in budget rowing machines. They offer a lot of different rowing machines that you can afford on a tight budget.
Remember that the greater the resistance the harder your muscles will work and your full body workout will give you better results.
Rowing on water is a great workout and a great rowing experience but you can get the same effects by performing the same rowing action using magnetic resistance or with an air rowing machine, air uses the flywheel, and the faster your row the greater your resistance will be.
The Best Magnetic Rowing Machine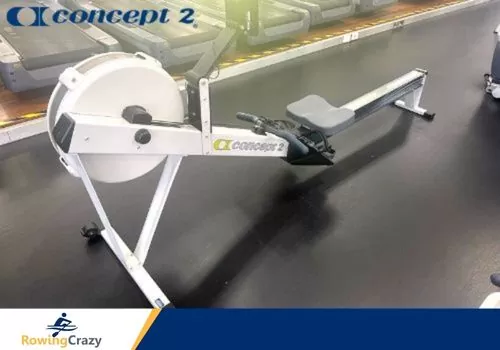 A good magnetic rowing machine takes advantage of your rowing stroke and pairs it with a resistance mechanism that gives you the best workout.
Both air and magnetic rowers give you a workout, but you want the resistance levels that only magnetic rowing machines can offer. You'll get a better workout than just with the flywheel that an air rowing machine uses.
Remember why you are buying a rowing machine – to improve your overall health and get stronger. Rowing as a form of exercise is great when you use a magnetic rower like the rowers available from Sunny Health. You will have a wide range of pricing options, so you can surely find a rowing machine that will fit in your budget without much difficulty. See our list of best rowing machine for beginners here.
Our Top Pick Rower: Click Here to See Who!
Air vs Magnetic Rowing Machine: What Is the Difference?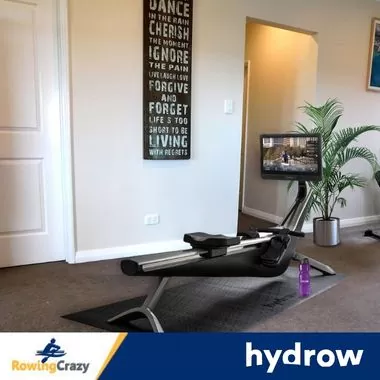 The debate of air vs magnetic rowing machine has been around for a while. Don't forget that you can get your muscles a good workout on any of these rowing machines whether it be magnetic rowers or air rowing machines that use air resistance.
A good water rowing machine also uses a lot of resistance to build strength. If you are concerned about resistance, you want to go with magnetic rowing machines or a water rowing machine. The air resistance with air rowing machines is just not the greatest in terms of resistance, which means your muscles might not get as good of a workout.
The resistance mechanism in magnetic rowing machines is top of the line and the magnetic resistance behind the different resistance levels on a rowing machine will help build your strength enormously!
Most people don't realize that the biggest advantage of a magnetic rowing machine is in the magnetic resistance, since varying resistance levels can be key to a great workout.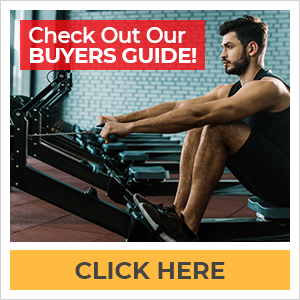 Choosing a Rowing Machine
No matter which rowing machines you are looking at, you want to look at magnetic rowers that are the right fit for you. What is good for your neighbor might not be good for you. Air rowing machines are well-loved by many, but magnetic rowers are better for people wanting a harder workout than what an air rowing machine can provide.
If you have some injuries and just want an easy workout then going with an air rower powered by a flywheel and air resistance might be a good option for you. But, if you are looking to become an athlete and improve performance you want a magnetic rower that lets you change up the resistance levels regularly.
The best way to choose a rowing machine is to pick the type of resistance you want to use and compare options in your price range.
Click Here: Water v's Magnetic Rowers – Which Is Better?
What do you need to know about Resistance on Rowers?
Whether you are looking at magnetic rowers with different types of resistance or an air rower that uses a flywheel, both types of rowers (air and magnetic) can have you feel like you are rowing on the water and give you a great rowing experience.
The greater the resistance and the faster you row, the better workout you will get. If you are just after a good rowing experience, look for a rower that has a rowing handle that doesn't hurt your hands ( read more on rowers hands ). Sometimes while it might feel like you are rowing on water, rowing machines with a damper setting on the flywheel might need to be adjusted. The flywheel has a wide range of resistance and you want to configure it correctly.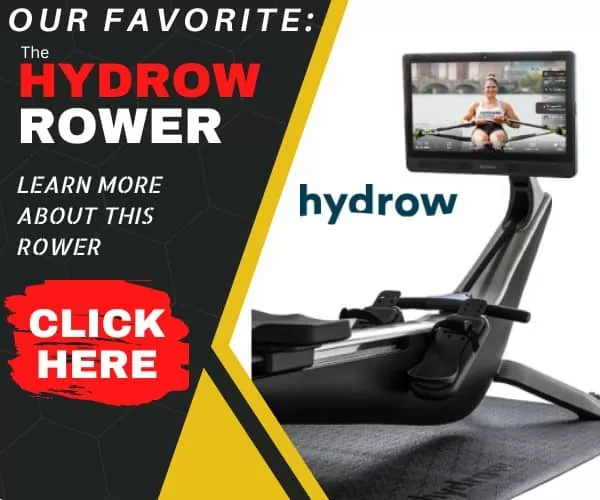 Why should you get a Rowing Machine?
Rowing machines are one of the best forms of exercise you can get. It doesn't matter if you use air rowing machines or magnetic rowers, as long as you have a smooth rowing stroke, all types of your muscles are going to benefit from a workout with a rowing machine.
Don't get too hung up on the different types of rowers or resistance. Water rowers, air rowers, and magnetic rowers can all give you a great workout that is going to be good for your overall health and well-being.
The faster you row on any of the types of rowers the better your body will respond. Whether resistance is powered by a flywheel or magnets, you will reap benefits.
The wide range of rowing machines you have to choose from means you shouldn't have a hard time choosing one of the best rowers on the market.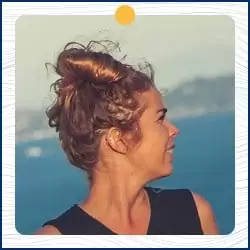 Written by Petra Amara – RowingCrazy.com
CEO & Founder of RowingCrazy, National Rower, Coxswain Womens Eight Team, Rowing Coach & Writer
Petra is a Mother of two and owner of Rowingcrazy.com. Petra lives and breathes rowing, she also has a passion for writing which lead her to start RowingCrazy.com to share her rowing experience and expertise with others.