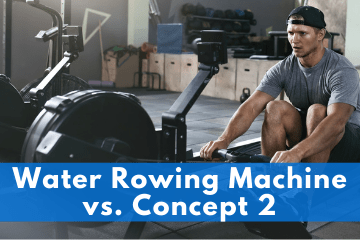 Are you wondering which of these machines is your best choice? The choice comes down to either a WaterRower or Concept 2. They are both extremely popular because of the combination of versatility and durability they deliver.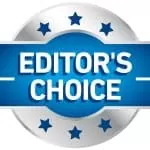 In a Hurry? Here are the Rowers We Are Comparing:
Don't have time to read the whole article? Click on the links below to find out which rower is the best between Concept 2 or WaterRower:
*We review fitness products impartially and may earn a commission from affiliate links. For details see our disclosure page.
To help you make an informed decision on which rowing machine to purchase, we did Concept 2 and Water Rower reviews to settle which machine is better once and for all. Here is what we discovered!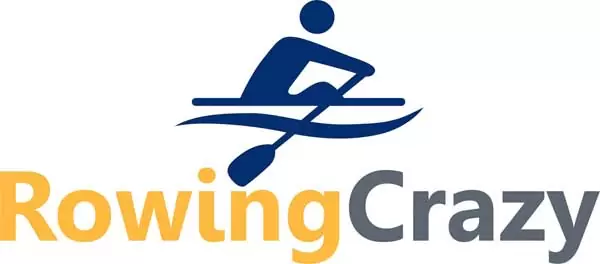 What You Should Know about the Concept 2 Rowing Machine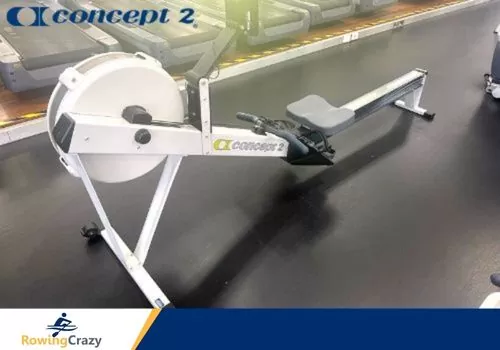 You will see both professionals and amateur use this machine because it is that good. It is incredibly durable, and it can handle years of intensive use. Thanks to that, you may see Concept 2 in many gyms and rowing clubs out there.
The flywheel is an integral part of a rowing machine. Each time you pull the handle, it spins. Concept 2 uses an air-powered component that generates wind as resistance while you are exercising.
The machine itself is light as it weighs only 60 pounds, and its maximum load capacity is 500 pounds. It has an attractive design, and the powder-coated finish makes it scratch-resistance.
You can monitor your performance on the LCD screen. It is incredibly useful to adjust the machine and keep track of your exercise sessions. You can choose between distance or time-limited rowing, or row in intervals. All that is possible while monitoring your heart rate.
Watch our Youtube video with Rower & Concept 2 Record Holder Max Secunda:
Water Rower – A Basic Overview
The machine has maintained its popularity for decades, and it is equally used by amateurs and professionals. You can find many positive Water Rower reviews posted by existing users online.
It uses a water-powered flywheel, and that is why we call it a water machine. The maximum user capacity is 770 pounds, and the machine itself is a bit bulky with 108 pounds in weight.
You also have an LCD screen that allows you to adjust the desired exercises, and shows statistics of your exercise. It can monitor distance, speed, and even calories per hour.
If you are looking to replicate the actual rowing, you can't go wrong with the Water style machine. Thanks to the hardwood frame, it is not only durable, but it looks sleek.
Waterrower vs Concept 2 Rowing Machine
It is time to compare the machines now! The two products have many similarities, but also numerous differences. The water-powered flywheel in a Water Rower is a nice touch because you will hear the water sloshing around as you exercise. The overall noise level is, however, very low. Furthermore, Concept 2 can be much louder, which is something you need to consider if you are living in an apartment.
It is vital to note that both these machines are very durable and perform in a way that will exceed your expectations.
If you would like to read more on this machine be sure to check out this article: Hydrow rowing machine or the Concept rower or what rower is comparable to Concept 2
Water V's Air – Click Here to See Who Won?
LCD Screen Comparison
The new versions of Water Rowers and Concept 2 both come with LCD screens. They serve to adjust the desired training program and monitor your performance.
You can connect both of them to fitness apps for easier tracking. Reviews indicate that the machine requires a special monitor attachment to keep track of your heart rate. Unlike that, Concept 2 only requires a suitable app.
Concept 2 rower also features a backlit screen, which makes it suitable for working out in low-light conditions.
Are these Machines Easy to Use?
You shouldn't have any problems figuring out how either of these machines works. Both Concept 2 and the water rowing machine provide maximum user comfort. The seats and handles are comfortable and ergonomic. Although Concept might offer more adjustment options, Water Rower will provide the expected comfort level, too.
Sleek Hardwood Frame or Industrial Metal
If aesthetic matters to you, Water Rower should be your choice. The amazing hardwood frame makes the device sleek, and you can choose from several different finishes. Concept 2 takes a lot more space when assembled, but you can fold it for storage. On the other hand, Water Rower is heavier, which makes it tricky to move around.
How to Optimize Performance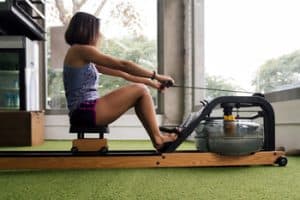 Regardless of the machine you pick, the maintenance process will optimize its performance and increase longevity. It is vital to oil the chain on Concept 2 to enable smooth gliding. Water Rowers require you to replace the water occasionally. That will keep the mold and bacteria away from the tank.
Difference Between Water Rower and Concept 2 – Who Won?
First of all, both machines are the top of their classes, and it only depends on your preference. You can rest assured that you will get exercise equipment that you will use for a long time to come.
If you are looking to resemble the rowing experience, go with the Water style machine. It also has a low noise level, which makes it suitable for home gyms.
Concept 2 implemented more options when it comes to adjusting and monitoring your performance. However, the water rower will take up less space, which can be important if you have a restricted area available for exercising. In my opinion, either way, you can't go wrong, they are both fantastic machines that will last you for many years to come!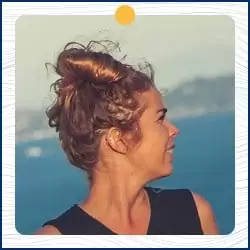 Written by Petra Amara – RowingCrazy.com
CEO & Founder of RowingCrazy, National Rower, Coxswain Womens Eight Team, Rowing Coach & Writer
Petra is a Mother of two and owner of Rowingcrazy.com. Petra lives and breathes rowing, she also has a passion for writing which lead her to start RowingCrazy.com to share her rowing experience and expertise with others.