We all want fast results – right? But what results do you wish to attain with rowing machines? Are you an athlete out to do strength training and endurance building? Or are you looking to lose weight or enhance your heart's health? While a rowing machine generally does all these things over time, the workout routines and the intensity of performing them will be different for different goals.
For you to get the results that you want, the best home machine for you must be compatible with your goals. Certain rowing machines will have qualities that are more suitable than others for carrying out the routines and intensity levels that you have in mind.
Top 5 best home rowers to attain your goals
These Amazon rowing machines are five of the best indoor rowers that will get you the results you want. They are designed to handle the users' diverse goals and requirements.
If you are just thinking of buying home exercise equipment for the first time, you might be a little overwhelmed with the number of options on the market today. Fortunately, when it comes to indoor rowers, one stands out from the pack in terms of using it in your own home. The Teeter Power10 Elliptical Rower is not only quiet, but it is very efficient at working to burn calories, which will help you lose weight. It also is designed to work all of your core muscle groups, which will help you add muscle definition.
There are a total of seven different levels of magnetic resistance, which helps you decide how much of a workout you want at any given time. Maybe you are recovering from an injury and want to go a little slower while you work up to a really long workout. The Power10 lets you adjust the resistance before any workout. Not only that, but you can also adjust at any point during your workout in case you want to work out harder or slower depending on the day. These resistance levels mean you will have a lot of growth with this machine. If you start out as a beginner, it will be several years until you are maxed out of the top resistance, if ever.
If monitoring your health is a priority, this is arguably the top rower on the market for home use. The monitor is designed to track all of your performance and health metrics, leaving you to focus on the workout and not worrying about counting calories or mileage. You can easily track your heart rate, which is great if you are targeting a certain heart rate during your workout.
Row in Comfort even while Working Out
The Power10 from Teeter has more adjustable settings than the average piece of home workout equipment. From the ergonomic seat to the grip handles, there is little risk of injuring yourself while you are rowing. With some rowing machines, you have to worry about your height, as you might be too tall or too short. Not so with the Teeter Power10, as you can adjust the seat to accommodate any of your height needs. You will be able to find an ergonomically comfortable position.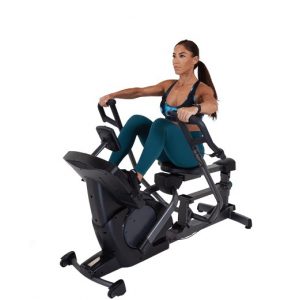 Features:
Magnetic resistance for easy adjustments
Tracks your target heart rate
Adjustable to accommodate any height
Conclusion
It is not easy to find a piece of homework out that is both elliptical and a rower. Not only that, but you usually need to have a variety of different pieces of equipment in your home gym if you are trying to work out every muscle group in your body. This one piece of equipment can help you work out and target any specific muscle group, making it a rarity. Furthermore, you can track your cardio needs and target a specific heart rate. This machine is also quiet and comfortable, so you can easily use it in any home, no matter the size. If you are looking for one piece of equipment that is the total package for your home gym, the Teeter Power10 is the top choice!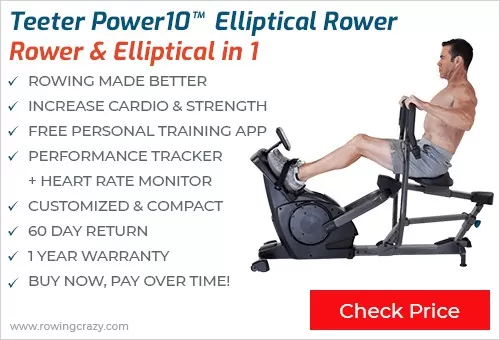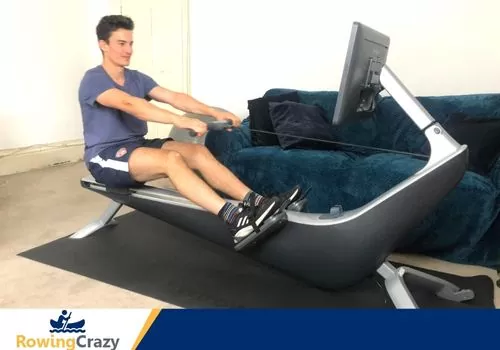 There is another great option in the rowing category for your home gym. If quiet is a priority for you, try the Hydrow. The Hydrow is also good because it is a sleek option, designed to elegantly take up a small amount of space in your home. It was designed with home use in mind, as its sleek size means it is not an eyesore to look at, and the quiet motion means you can use it in the same room as someone watching TV without disturbing them.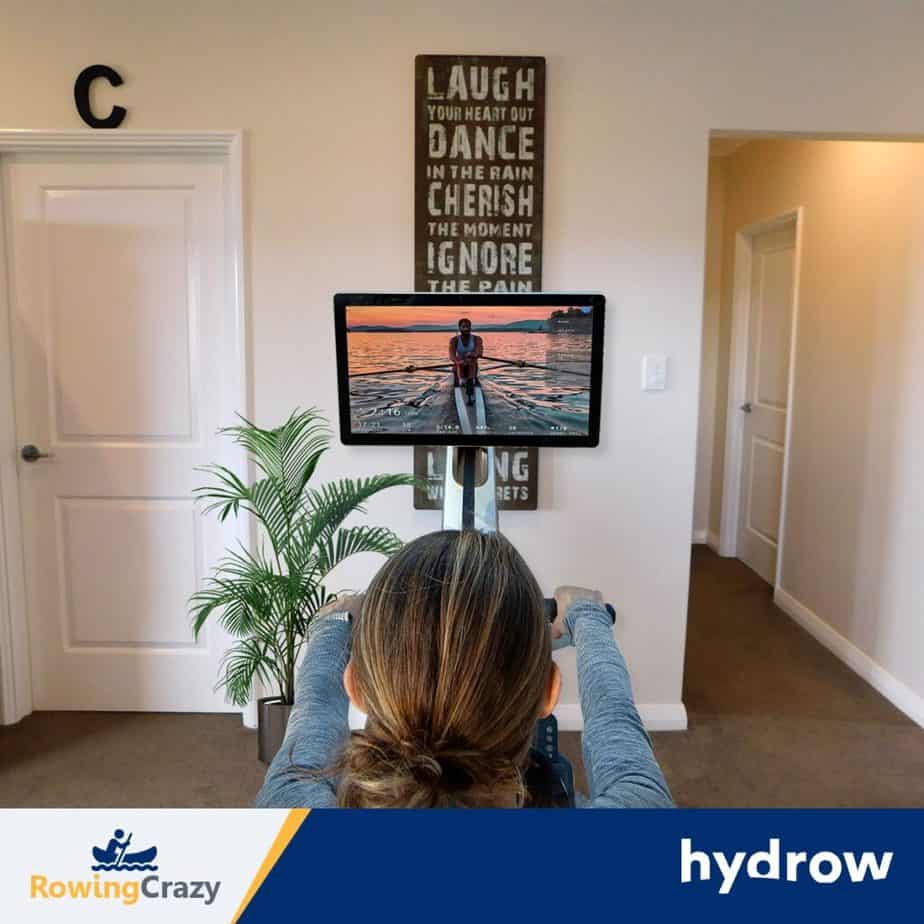 Part of the reason the Hydrow is so quiet is that it has front-facing speakers on its 22-inch display screen, which means any noise from the screen is directed just at the user, and nobody else in the room should be able to hear it.
This machine is a great option for anyone with spine issues, or who might be taller than average. The 10-roller system is a seat designed for maximum safety and comfort. You will always be sitting ergonomically, and the seat can accommodate a variety of heights, so you will not strain your back or other muscle groups. Since the cushion on the seat was designed with comfort, there are no problems with rowing for long periods of time. If other machines have given you a sore bum, this machine is for you, as it is padded and created for comfort.
Feel like a Rower
The Hydrow is the best home rowing machine for feeling like you are rowing on the water. It uses a patented drag mechanism that works specifically to create that feeling of rowing through the water. There are no competitors that offer the same feel as the Hydrow when it comes to comparing your rowing experience to be in a body of water.
Part of the reason the machine is so quiet is that there are industrial-grade webbed straps that ensure the Hydrow only a minimal amount of noise is made when rowing. Each stroke on the Hydrow makes almost no noise, and there are no loud gears or components causing a bunch of noise that would annoy roommates or neighbors.
Features:
Large touch screen display that projects sound to the rower and nobody else
A patented Drag Mechanism helps you feel like you are rowing on the water and not on a machine
Industrial grade webbed strap helps ensure the machine not only operates smoothly but quietly too
Conclusion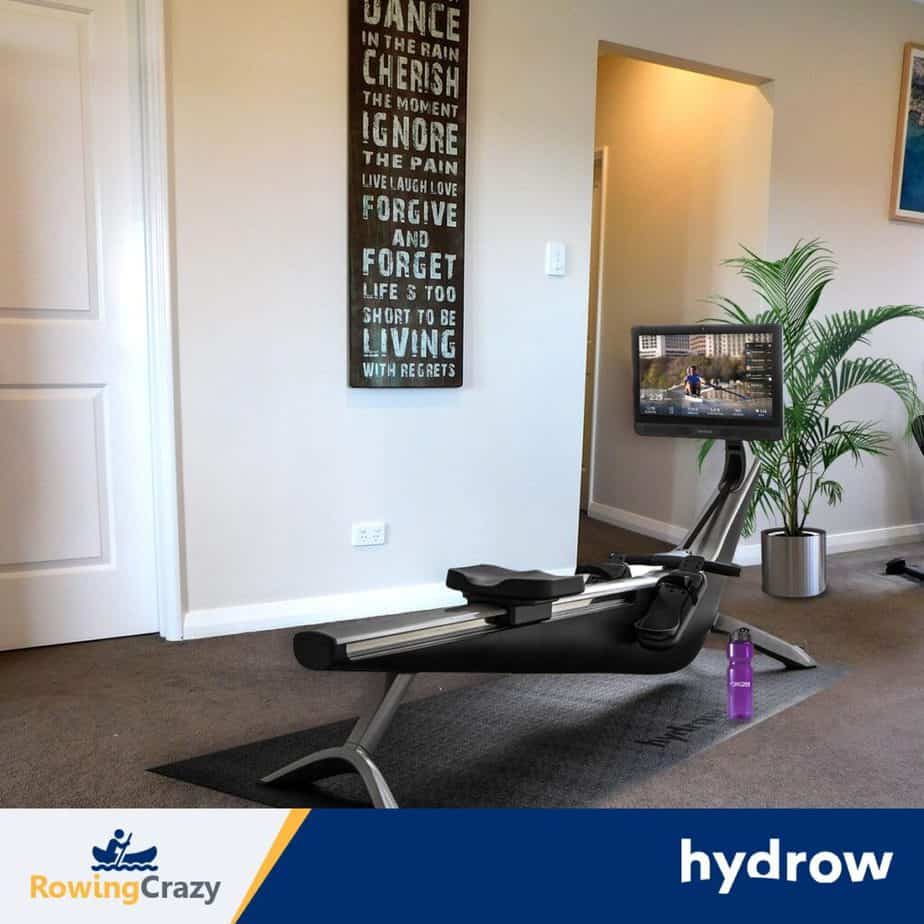 There is only one home rowing machine on the market that makes you truly feel like you are rowing in the water. The drag mechanism on the Hydrow helps create a smooth, quiet rowing experience. Your body will appreciate the smooth movements of the machine, as your muscles will get the workout they want, but not be strained and hurting unnecessarily (learn more on how will rowing change my body). The quietness of this machine also makes the Hydrow a great choice for a home rowing machine.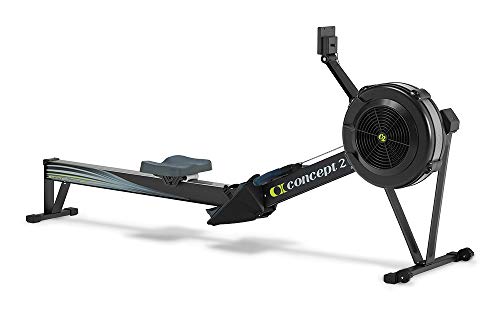 The Concept2 Model D is an air-resistance type of indoor rower and is the choice of Olympic athletes for off-water training because it closely mimics on-water rowing. It is perfect for strength training and endurance building. It has an infinitely variable resistance that responds to the speed and intensity of your stroke. It means that your rowing intensity automatically adjusts the machine's resistance.
Model D perfect for HIIT and Power Pyramid Workouts
This variable resistance quality makes Model D perfect for HIIT and Power Pyramid workouts for boosting strength and endurance. You can adjust the flow of air into the flywheel using the damper settings which changes the feel of the rowing stroke.
This commercial-grade ergometer is designed for professional rowers' off-season training and can take a lot of beating. It has steel rear legs, commercial-quality aluminum front legs, and a nickel-plated steel chain. Just to give you an idea of how heavy-duty it is—it has a maximum user weight capacity of 500 pounds! That's nothing to sneeze at.
The seat is good-sized, firm, and comfortable, though novices may complain that it's too hard. Advanced rowers with strong gluteus maximus muscles will find that it's just the right firmness. The footrest is adjustable and has foot straps to secure the feet. The handlebars are easy to grip even for an extended time. The air from the fan is refreshing and produces a whooshing sound.
Sophisticated Monitor with USB Flash Drive
Its monitor, the PM5, is sophisticated yet easy to read. It displays the distance in meters, speed, watts, calories burned, and other metrics for tracking your progress. The data can be stored in a USB flash drive, which makes it easy to assess your performance over time versus goals.
Concept2 Model D makes it easy for you to attain results. It's not only effective in giving you a full-body workout, but it also keeps you motivated to do more. PM5 is compatible with many fitness apps and software and is capable of connecting you to the online community where you can share information or compete against other rowers around the world. Model D provides enough challenge to sustain your interest, and we can see you getting the results that you want in no time.
Conclusion
Model D is one of the more expensive rowing models out there. But with its effectiveness, quality, and durability, we find that it gives the best value for money. You may also want to know that it takes up some floor space. Make sure that you have an area for 95"x24" plus some elbow room. It separates into two parts and has wheels, so it can be quickly stowed away when not in use.
If your goal is to gain more strength and endurance to prepare you for competitions, Model D will be more than adequate for that. Plus you get the bonus of enhancing your heart's health. With the right workout routines, other users may use this for their own health goals as well, like losing weight or muscle toning. Model D works great for novice and advanced rowers alike.
You're probably beginning to think that these tough-looking gym fixtures are all about hardwearing metals and industry-grade plastics. Well, fortunately, no. Rowing machines can also have the warm feel and natural look of wooden boats—the original rowing machines. Such is WaterRower Club, one of the elite handcrafted models of the WaterRower line.
Enjoy the Sensation of Rowing on Water
WaterRower Club is a water resistance type of indoor rower. The variability and strength of resistance are comparable to that of air rowers. The strokes authentically replicate the sensation of rowing on water, which cannot be matched even by air rowers. The faster you row, the more resistance you will feel. You may also add more water into the tank to create heavier resistance.
Commercial Quality Rower
This indoor water rower is of commercial quality; thus, it can take heavy usage. It is constructed from solid ash wood, seasoned and stained with the hardwood's natural grain still visible. Don't let this furniture-looking beauty fool you into doubting its sturdiness—it has a user capacity of 1000 pounds! That alone speaks about how tough and well-engineered this rower is.
The seat has a curve to it and is well-padded. The same is true with the handles which also has a padded grip. The footrests have ergonomically designed heel cups and will fit most foot sizes. Comfort will not be an issue for this rower. The seat has a very smooth glide, and the dual rails further add to its comfort and stability.
The monitor, S4, will keep track and display your time, distance, intensity, strokes per minute, split time, and watts. It will also read your heart rate if you're using a heart rate monitor. S4 has PC functionality and is very easy to use.
Conclusion
Users say that their biggest motivation is the joy that they get while rowing on WaterRower Club. They enjoy the sound of water, the de-stressing calm, and the fluidity of their rowing motions. They like it so much they can't wait to get home to have their next workout. Rowing on the water in the middle of your living room does seem irresistible, don't you think?
On the floor, this rower will occupy 84" x 22". It does not fold or separate into two parts, but it compensates by standing upright and leaving a very small footprint of 21" x 22". It has wheels for portability. Kids and adults up to 6'5" tall have no issues with the suitability of WaterRower Club for their size or age.
BodyCraft VR200 is an air/magnetic type of indoor rower. It possesses the best in both types—the strength and variability of air resistance plus the adjustability and consistency of magnetic resistance. This formidable combination results in the strongest resistance and is ideal if you're looking to do intense workouts and burn more calories.
There's a downside to this heavy resistance: it does not resemble on-water rowing, so it may not be the best option for athletes looking for off-water training at home. There are six levels of resistance you can adjust to. The lowest will be great for beginners. The highest will be very strong and is best reserved for seasoned rowers.
Strong T13 Aluminum Long Beam
The long beam is made of T13 aluminum and supported by heavy-gauge steel legs. This excellently built machine is capable of handling user weights of up to 300 lb. The nylon pull is machine-tested for 287 pounds and quieter than a chain pull.
VR200's sturdy build makes it comfortable to use—you will feel no wobble of any kind. If you like to listen to music while rowing, you will find it quieter than air-only rower types. The seat is contoured and padded, which makes long workouts bearable. The padded handle has the perfect height for pulling straight to your chest. The adjustable footrests fit most foot sizes and have wide Velcro straps for securing your foothold. These footrests are raised higher from the ground than in BodyCraft's earlier model and have a forward pivot that mimics the feet' natural pushing motion.
Adjustable LCD Monitor
The monitor has an LCD readout that tracks and displays your time, distance in meters, calories burned, split time, strokes per minute, total strokes for a workout, and all-time total strokes. You can adjust the monitor to your best viewing angle. Using the monitor, you will only find manual mode; there are no preset workouts or races, custom, and heart rate control modes.
A major drawback is that you will not have PC functionality which we have seen in the two previous models. This can be a point against the ability of the machine to provide built-in motivation such as games and online challenges. However, if you're looking at other ways to motivate yourself, then this shouldn't count so much as a disadvantage.
Conclusion
What makes VR200 one of the best home rowing machines is its compactness. Unfolded, it is the smallest of the three at 79" long and 17.75" wide. Its seat is 15.5" high off the ground. You can effortlessly fold it in half, and it has caster wheels. This compactness does not affect its usability for tall people. The seat rail has a travel length of 34" which is compatible for people with a height of up to 6'3".
Factors to consider when shopping for rowing machines
We've given you three incredibly high-performance rowing machines to help you get results. Each is of a different resistance type. All three will do well in a home gym or bedroom settings, although the VR200 edges the others in the aspect of compactness. Model D and VR200 are roughly within the same price bracket, while the WaterRower is pricier by a few hundred bucks. We've rated and compared them according to the metrics below.
Resistance quality – refers to the strength and adjustability or variability of resistance. Its water-like quality and responsiveness to strokes will also count for this factor.
Durability – refers to the quality of materials and the sturdiness of the overall construction.
User comfort – this counts a lot because an uncomfortable user will not endure long workouts and may not be able to attain his or her goals.
Data accuracy/monitor usability – refers to user-friendliness, accuracy, and PC functionality. Units of measurement that you need to convert are too much of a hassle. Accuracy of data is very important in keeping track of your progress.
Motivating quality – refers to the appeal of the machine that will sustain your interest in your workouts and long-term goals.
Ease of storing/compactness – the indoor rower must be small enough for home use without sacrificing usefulness and functionality. It must be easy to move and store.
We hope you've found the best machine for you from the three models we've featured above.
Our Top Pick: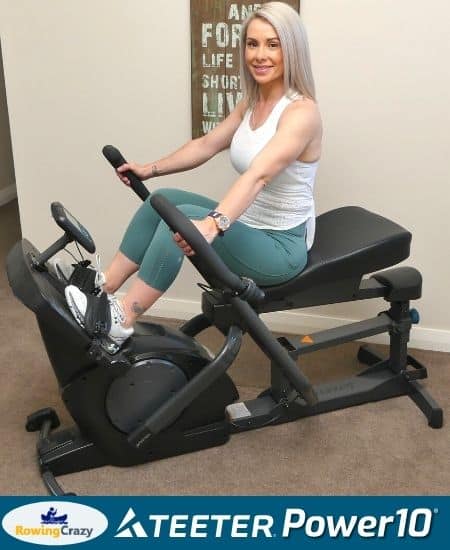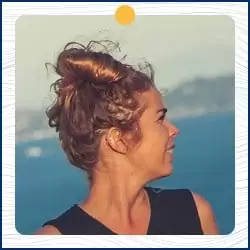 Written by Petra Amara – RowingCrazy.com
CEO & Founder of RowingCrazy, National Rower, Coxswain Womens Eight Team, Rowing Coach & Writer
Petra is a Mother of two and owner of Rowingcrazy.com. Petra lives and breathes rowing, she also has a passion for writing which lead her to start RowingCrazy.com to share her rowing experience and expertise with others.