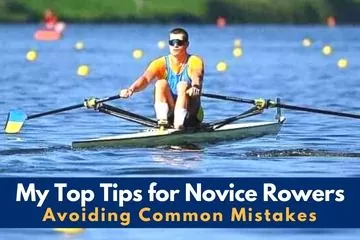 One of the best years of my life was the time I spent as a novice in my first year of college (university), so much so that I ended up being Novice Men's Coach three years later.
I was in a team of 20 men, set in the absolute picturesque location of a quiet reservoir in the Peak District, Sheffield, United Kingdom. For many of us, it was our first year of college, and for some, our first time playing competitive sport.
We soon became very close friends, had a huge amount of fun, and went on to win some head races and regattas! Many of us stayed with the sport throughout our time at college and into club programmes once graduated.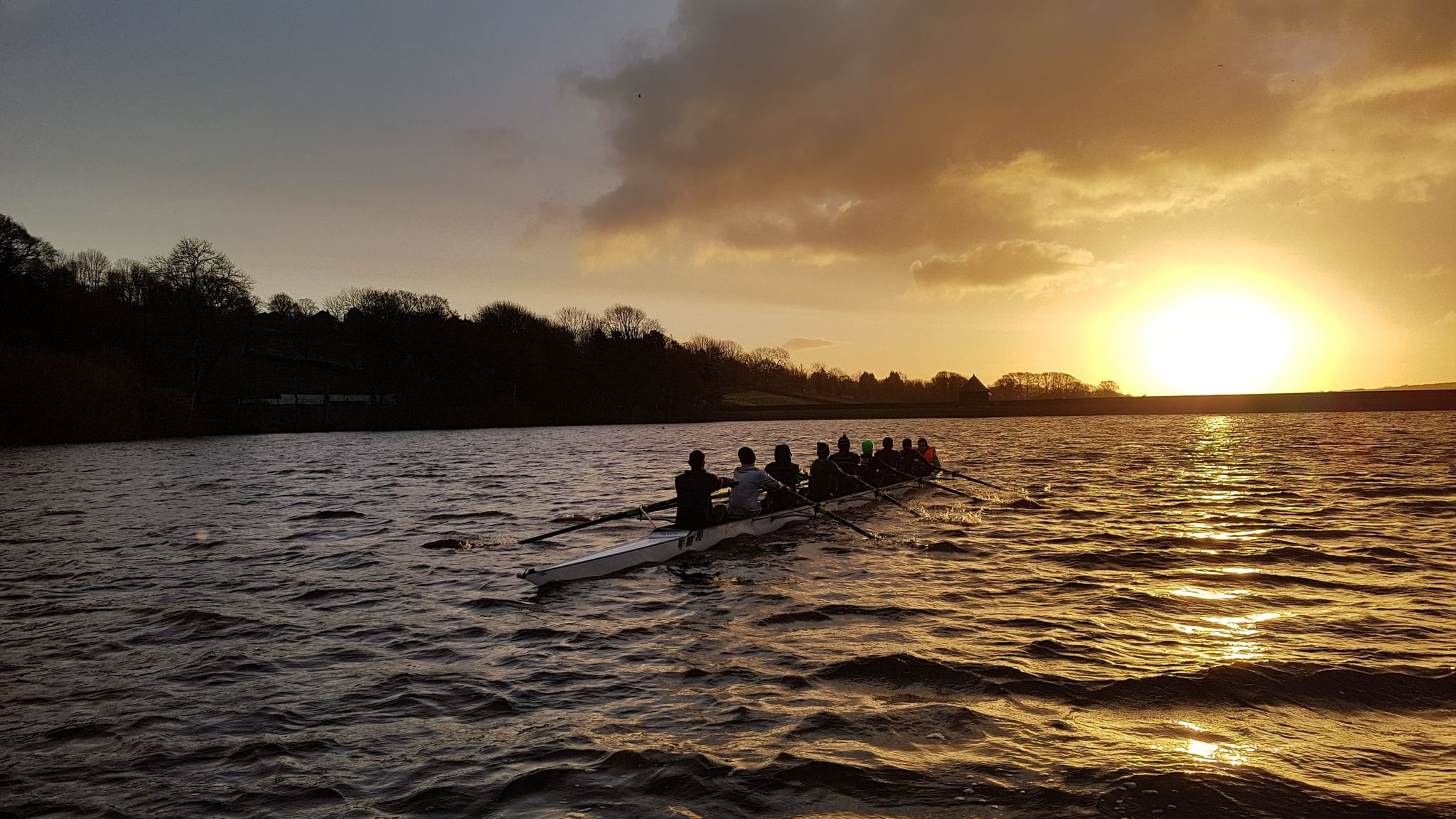 Starting rowing is – to use a cliché – a journey of discovery. I found out so much about myself when I joined a rowing team: how to push my limits, control my body better, and work efficiently in teams, to name just a few! This is true for both on-the-water and indoor rowing.
Along with the joys of learning to row and climbing up the learning curve, I made a lot of mistakes along the way!
In this article, I'm going to discuss some of my mistakes and give you some of my top tips so that you don't have to make the same mistakes I did!
Common Mistakes I Made As a Novice Rower That You Should Avoid
The good thing about the mistakes I made is that you can learn from my experiences and benefit from them by avoiding them!
Not Stretching
Not stretching is a mistake I am forever making in my rowing career, yet the benefits of stretching are huge in rowing. Stretching helps you –
improve your body position in the boat and on the ergo
prevent injury
have a longer stroke, and
have a more powerful stroke
Top Tip
Stretching is incredibly easy to implement into your workouts – just spend five minutes at the end of every session going through some key stretches. I've written an article about my best exercises for rowers to improve mobility here.
Improving your mobility will help you break those indoor rowing personal bests, whilst teaching you to have better body awareness at the same time. So when you're in boats, you'll be more in control of what you're doing!
Being Afraid to Ask
You're new to a club, there's lots of unfamiliar people around you, and the coach has just said something to you – you've got no idea what it means!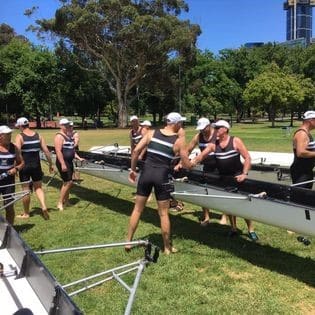 I can guarantee you that every novice rower has felt this way at some point. I can also guarantee you that whatever the coach has just said to you, someone else in your crew also has no idea about it! Yet, the mistake I always made was being too afraid to put my hands up and ask the coach to explain what they meant.
There's very few sports out there that have so much complex terminology and difficult movement patterns to master. Consequentially, when you first join a novice team, there's so much to learn.
I remember sitting in the boathouse with my head spinning with all the new information the novice coach had thrown at me! From sax boards to body angle – there's a huge amount to learn in novice rowing. Hence, I urge you: Don't be afraid to ask questions!
Top Tip
Asking questions, no matter how stupid you think they sound, is a trait of the very best athletes and the very best rowers! If you want to find success in any new sport (but especially rowing) make sure you ask lots and lots of questions.
If it makes you feel any more confident to ask questions, let me tell you this – I'm still asking about the basics even though I'm now 6 years deep into rowing!  FYI:  You might also like to read our article what makes a good rower for more tips and advice.
Not Focusing Enough on Indoor Rowing Technique
For the first few weeks of indoor rowing, technique is all that you think about – trying to make your body follow the arms-back-legs-legs-back-arms pattern and inevitably doing all sorts of bizarre combinations of the pattern as you're figuring it out. Normally with a lot of banging the handle into your knees, I must add!
Unfortunately, for many novice rowers, this is where technique on the indoor rowing machine starts and ends. Once they've mastered the basic pattern, they tend to stop worrying about their form on the machine and instead opt for rowing as hard and as fast as possible.
This is a big mistake, and another one that I made as I was first getting into rowing. There's so many aspects to rowing technique and improving your split time or stroke that you can make whilst sitting on the perfectly stable rowing machine – it's a huge mistake not to take the opportunity to do so!
Top Tip
I regularly video myself rowing indoors and then take time to analyse my technique. Mostly, I look at my posture on the machine, considering the position of my hips – ensuring that they're properly rocked over as I approach the catch, and that my upper body is still and stable (not reaching for more length at the catch).
I also take time to look at my application of power through the stroke – am I swinging my back too early? Am I pressing with my legs or yanking with my arms? Video analysis is certainly an excellent tool to use for improving technique.
It's also a good idea to spend time doing drills on the rowing machine – yes, we tend to use the rowing machine to focus on our fitness with the sit-down-and-work-hard work ethic. However, something novice rowers and seniors alike often forget is that boats are often rocky and unstable, yet the indoor rower is perfectly still – so all the focus can be on you improving your rowing technique.
Focusing Too Much on Erg Scores
The above leads me nicely onto the next mistake I made – focusing too much on erg scores.
It takes a combination of skill, commitment, willingness, and dedication to have the drive to start wanting to improve your erg scores. It's something that I never want to stop people from wanting to do, as its truly a great method of personal development.
You learn so much about yourself as you set off down the path of trying to beat your 2K. The video below gives you tips to a faster 2K test.
That said, however, there's something that novice rowers, especially at a collegiate level, are absolutely obsessed over – their erg scores! In fact – the most popular videos on my YouTube Channel are ones involving some sort of erg test, and the most popular comment is, "What's your 2K time?"
Rowing is a great sport because you have a standardised method of testing your fitness and you can compare it across athletes, teams, and other colleges – but this definitely has its downsides.
One of the most significant downside is mental fatigue and burnout. Novice rowing should be a fun and enjoyable environment.
Top Tip
Don't think too much about your scores. Doing so can pull the joy away from it, and the great tragedy of worrying about erg scores as a novice is that you're 2K time is always going to improve as you do more rowing.
As you learn to row, your technique will improve, and you'll also develop more rowing specific fitness. So no matter what kind of athlete you were before you became a rower, novices always pb for the first few ergs they do – so stop worrying about them!
Thinking I Knew a Lot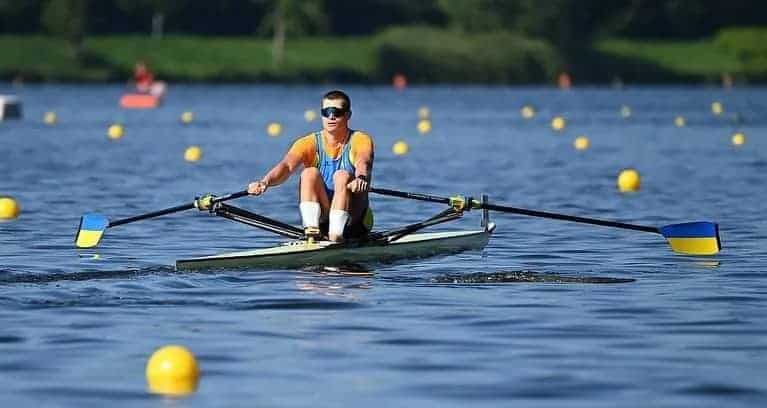 I think this is a very common theme in collegiate rowing. A college athlete has just become an adult and feels like the world is at his or her feet (and it absolutely is). That's fine, but it can have the effect of making you feel a bit more confident than you necessarily should be during your novice year!
This is nothing to be embarrassed by or ashamed of. It's a common theme across all sports and part of the beauty of sport and the way it pushes us all to develop as people!
I remember being a novice and thinking that I knew everything there was to know about rowing – yet never having done a rowing race! It's all part of the learning curve!
Top Tip
All that I've got to say on this one is to always be sure to listen to and respect your coaches – they know more than you!
Worrying about Other People
This is another thing that happens to nearly everyone when they join a novice squad. You join as a novice and maybe have played sports a little bit before, but no real athletic background. Then someone turns up coming from another sport, having competed at their national championship and winning absolutely every medal under the sun – clearly a natural athlete!
This is the exact situation I had to go through – I turned up on day 1 and was immediately standing in the shadow (quite literally) of an incredibly successful Slovenian national kettle bell lifting champion! For those interested – his very first 2K was a 6:40!
Top Tip
What do you do in this situation? Celebrate!
Having very successful teammates is something that should be absolutely celebrated! They're going to be new to rowing too, so other than the benefits that their previous support gives them (maybe they're strong or particularly fit), they're at the very same level as you. Also remember that their particular strength isn't necessarily going to benefit rowing.
What you gain from having experienced athletes in your squad is a huge bank of knowledge about how to be a good athlete – they'll likely know a lot about recovery, mobility, nutrition, etc.
So embrace them as one of your teammates and learn from their teaching, whilst at the same time focusing on yourself. Rowing is a 'me against me' sport most of all. You don't need to worry about other people, especially when they're on the same team as you!
So my advice on this: Don't worry about other people with their bountiful volumes of natural athletic ability. Just focus on yourself and your technique. At the same time, don't be afraid to ask them questions and gain access to their banks of knowledge!
Concluding Thoughts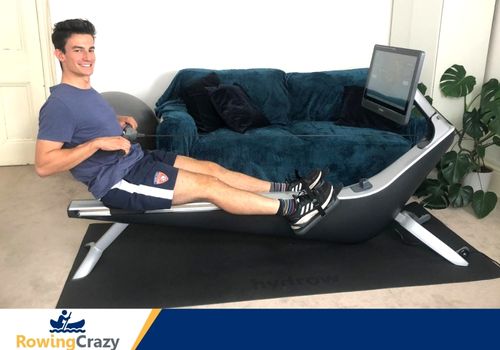 Hopefully, this article has helped you to learn from some of the many mistakes I've made in my journey to becoming a competitive rower.
If there's one thing you take from this, I hope it's that you remember to enjoy your novice year. There are tonnes more mistakes out there to be made, so go and make them – then make sure you ask questions about what you did wrong and how to improve after making them!
Take the time to learn the proper technique, and then once you've learnt it, make sure you are continuously working on developing it! Don't stop asking questions, and learn from everyone around you, your coach, your team, and other athletes!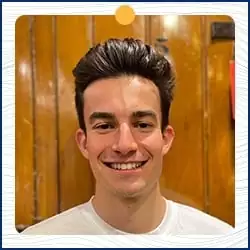 Written by Max Secunda – RowingCrazy.com
Experienced Heavy Weight Rower, Rowing Instructor & Coach, Novice Men's Rowing Captain, British Concept 2 Record Holder & Rowing YouTube Influencer
Max is a rower at Vesta Rowing Club based in London, UK.  He started rowing at the University of Sheffield, where he also was the Captain  of the Novice Men's Rowing Team, Max has a well know YouTube channel where he vlogs about his rowing training and experiences.