Diet can make or break the success of a fitness or sporting activity. And like any athlete, rowers approach the activity with particular fitness and weight management goals. Proper nutrition for rowers to fuel the body correctly is necessary to help maximize the athletic performance of every rower.
Factors such as time and the weather will significantly influence the kind of meal your body requires – and the amount you should take as a rower. Notice that using a rowing machine is a calorie burner, meaning that your body will require a good supply of calories to replenish the calories burned rowing.
The strenuous nature of the sport also means that you lose a lot of water through sweat especially in hot weather. Your diet and all nutrition for rowers needs to be sufficiently supplied with fluids at all times to avoid dehydration, due to the calories burned rowing!
You don't have to be a professional rower to follow a proper meal plan. The well balanced diet is important even if you row simply for the fun of it. That includes indoor rowing, as this diet significantly determines how successful you become on your fitness journey.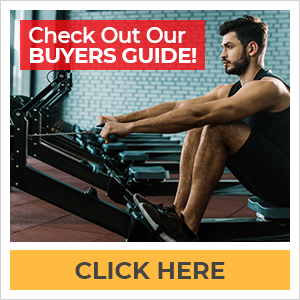 Whatever kind of rowing workout you engage in; your meals must be patterned in a way to:
Fuel your workout – before training or racing; provide your body with the energy necessary to take you through the session.
Maximize your recovery – following a workout; stock up lost energy and promote the body's general health.
Before workout nutrition for rowers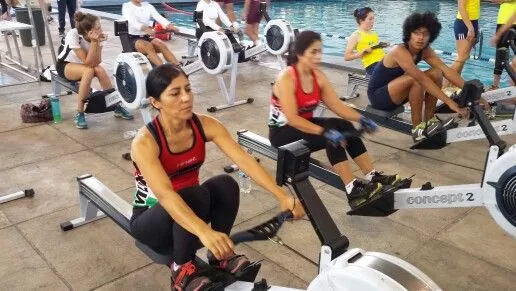 It's essential for the body to have a good supply of glucose and water prior to a workout session as a way to maximize your rowing performance. The source needs to be a nutritious meal. This is the time to take a high-carb meal.
Consider eating a breakfast cereal with milk (low-fat), a fruit with a corresponding low-fat yogurt, a cornbread or a hash-brown with jam – about two to four hours before your training or competition.
For greater performance, it is important that your body gets anywhere between 100 and 200 calories 30 to 45 minutes before your workout. A sports drink, an energy breakfast bar, a bagel or banana would be great nutrition for rowers.
After workout nutrition for rowers
For your body's recovery, take a light carb within an hour of a rowing event, followed by a well-balanced meal within two to four hours of your workout activity will help with replacing the calories burned rowing.
For the post-workout snack, consider taking your favorite sports drink, a cereal bar, a sandwich or fruit. Your meal at this time should comprise between 15 and 20 grams of protein along with the light carb.
Low-fat yogurt, milk, cottage cheese, nuts, peanut butter, seeds, lean meats, eggs, chicken, legumes and soy products are healthy protein-rich options of nutrition for rowers to choose from.
General Nutrition for Rowers
While heathy carb-containing and protein foods should be part of your daily meal plan, don't forget to keep your body well supplied with other essential nutrients such as vitamins and basic fats as well.
The other essential meals to include in your diet would be drinks (consider stocking cartons of long life fruit juice and regular or low calories squash), fruits and vegetables which are a great source of nutrition for rowers.
Rather than buy lots of fruits and vegetables and leave them in the fridge all week long till they lose their nutrient content, buy small amounts of fresh fruits and vegetables frequently to take them while fresh.
Alternatively, you may go for dried fruit such as apricots, dates, prunes, sultanas, raisins, figs, mango and pear. These are equally high in nutrient content and are great as quick snacks.
The don'ts of a rower's diet
Do not make junk foods your main regimen during your workouts, yes it will quickly replace calories burned rowing but it will not make great nutrition for rowers! Keep the likes of soda and fries to a significant minimum. Junk food won't do much justice to your rowing. Soda and a couple of other fried foods tend to contain a lot of fat and little amounts of carbohydrate which your body needs highly.
Most junks may also be lacking in essential nutrients for your body's development. For a rower, the rule of the game is: more carbs, low fat content. Remember the nutrition for rowers is a very important part of your work routine, without this you won't have then energy to compete to your peak potential!