Hi everyone! It's your favorite rowing buddy Petra, and today, I want to clear up a few things about the differences between the Hydrow and the Hydrow Wave.
More than a few people seem to think that the new Hydrow Wave is the same machine but with a new name, while others think that the only difference is the styling. Neither of these statements is true!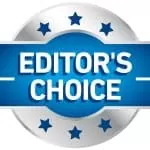 In a Hurry? Here Is A Quick Look at the Machines We Are Comparing:
If you short on time to read this whole article, you can click on the links below to find out which rower is the best between the new smaller Hydrow Wave and The Original Hydrow Rower:
*We review fitness products impartially and may earn a commission from affiliate links. For details see our disclosure page.
This article will provide a comprehensive review of these rowing machines, examining each one closely and sharing our discoveries for each machine.

Lets Get Into It!
The original Hydrow was put on the market in 2017, and it's been nothing short of a game changer!
The "Peloton" of rowing machines has put other rowing machines to shame, and I've seen several manufacturers trying to imitate it.
Now we have the new Hydrow Wave. Introduced in July 2022, we were lucky enough to get one sent to our Rowing Crazy office so I can tell you about it firsthand.
What are the differences between these two amazing rowing machines?
Let's get down to brass tacks, shall we?
A Quick Comparison of the Original Hydrow Rowing Machine and the Hydrow Wave
I want to start this off with a really quick summary for those of you who are quite busy, or if you've been doing some reading but had a few questions about these indoor rowers.
Here's the comparison data at a glance:
| | | |
| --- | --- | --- |
| | Original Hydrow | Hydrow Wave |
| Frame | Steel | Polycarbonate |
| Monitor Size | 22-inch HD touchscreen | 16-inch HD touchscreen |
| Overall Dimensions | 86" x 25" x 47" | 80" x 19" x 43" |
| Overall Weight | 145 pounds | 102 pounds |
| Maximum User Weight | 375 pounds | 375 pounds |
| Vertical Stored Dimensions | 33" L X 25" W X 86" H | 26.5" L X 30" W X 83" H |
| Computer-Controlled Magnetic Resistance | Yes | Yes |
| Warranty | 5-year frame, 1-year parts, 1-year labor | 5-year frame, 1-year parts, 1-year labor |
As you can see, the Wave has a smaller footprint and considerably lighter weight than the original Hydrow, but it can still support the same max user weight of 375 lbs. I don't know how they managed that, but they did!
The monitor is also smaller but still has the same 1980 x 1080 high-resolution screen and front-facing speakers.
There are a few other differences and some things that haven't changed. I will go into detail about those below.
Remember to bookmark this article so you can read it later.
How Does the Hydrow Wave Feel Compared to the Original Hydrow?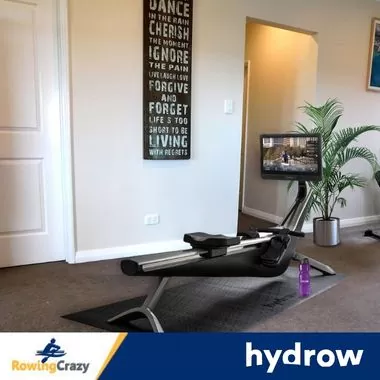 Hydrow SAVE $100 or £100!! => Use Coupon Code: ROWINGCRAZY
Everyone here at Rowing Crazy loves the Hydrow that we have in the break room. In fact, we had to install a signup sheet so everyone got a fair turn!
When we added the Hydrow Wave, you can bet that everyone was crammed into the room trying to get a look at it!
While describing a "feeling" can be next to impossible, let me give it a try.
Watch our full review video of the Hydrow Rower by Rowing Expert Max Secunda:
If you have ever used the original Hydrow, or any magnetic rowing machine for that matter, you will notice that the handle has a kind of pull to it when you return to the catch position.
Depending on the machine you are using, the pull can be strong or gentle, jerky or smooth.
The original Hydrow definitely has that pulling feeling, but it's as smooth as butter. It reminds me very much of the real rowing action you feel in a boat.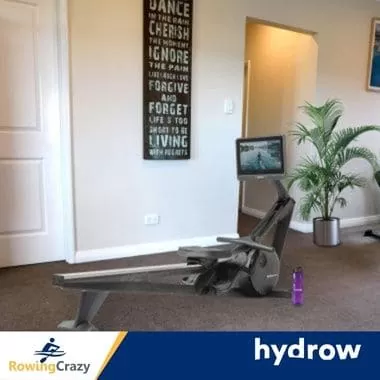 The Hydrow Wave, however, doesn't have that pull, and that's not a bad thing, especially for beginners.
Several staff members have told me the same thing that the Wave is completely smooth and fluid in motion, without any pulling, jerking, or hitches.
I found the Hydrow Wave to be even more silent than the original Hydrow rower, if that's possible.
I also want to mention that despite its lighter frame, the rower does not move across the floor or jiggle from side to side like other rowers sometimes do. (If you want to do a little more research please check out my other article Hydrow vs NordicTrack Rower )
We do have a mat underneath it, which I always recommend, but honestly, this rower is super sturdy, which is one of the Wave features that you can't help but notice.
In short, the Wave is quieter (or at least it seems that way), very smooth, and feels unbelievably sturdy despite the smaller size.
The Differences Between the Hydrow and the Hydrow Wave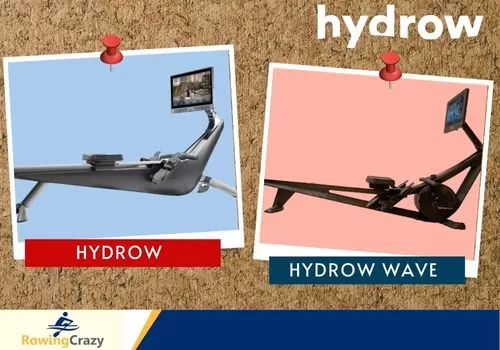 I want to go into a bit more detail about the differences between these two incredible rowing machines so that you can make a more informed buying decision.
First, the most obvious difference is the way the Hydrow Wave looks.
The original Hydrow looks like a futuristic, very stylish piece of furniture, while the Wave looks more like your typical rowing machine.
However, the Wave is anything but typical!
The Hydrow Wave features a black polycarbonate frame that is both lightweight and very strong. This is how the Wave can support the same 375 pounds that the original Hydrow and its steel frame can.
The Hydrow Wave is also shorter than the Hydrow but can still support users up to 6 feet 6 inches tall!
Let's face it, not everyone has a separate room for a home gym! The lighter, smaller Hydrow Wave is the perfect answer for those who have smaller spaces!
While neither the original Hydrow nor the Hydrow Wave folds or comes apart, the Wave can still be stored in the upright position using the optional vertical anchor storage kit. For those of you who have limited space, you will find this kit very useful!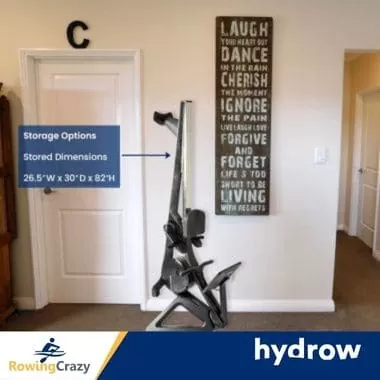 The storage dimensions of the Hydrow Wave are 26.5″W x 30″D x 82″H. That's really no bigger than your average armchair!
With front transport wheels, the Hydrow Wave is also easy to move about, and since it is about 40 pounds lighter than the original Hydrow, you'll find that moving it from one spot to another is easier on your back.
I know that because I moved the Hydrow Wave in our office from one place to another and then back again (because I couldn't make up my mind where I liked it best!) I'm no bodybuilder, but I found it very easy to do.
The monitor is smaller than the original Hydrow's 22-inch screen, but the Wave's 16-inch touchscreen isn't any less impressive. In fact, perhaps because of its smaller size, it seems appropriate.
Several employees mentioned that they liked that the screen sits farther back from the user than the original Hydrow. I also noticed that the monitor has a darker outline, something I found to be easy on the eyes.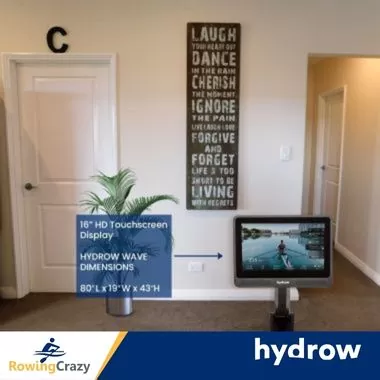 You might also note that the monitor on the Hydrow swivels left and right, as well as up and down, while the monitor on the Hydrow Wave rower only moves up and down.
The foot pedals are slightly different, too. The original foot pedals have two adjustment slots, and the Hydrow Wave pedals have a single slot, but otherwise, they seem to feel the same and be the same generous size.
Last would be the rail that the seat slides on. The original Hydrow rower has a 10-roller seat system that gives you an exceptional experience that nothing can match.
Oh wait, except for the Hydrow Wave rower. It has a two-roller, two-idler seat system that feels just as excellent. I don't know how they accomplished that, but I honestly can't tell the difference!
You will see the difference when you look at these two rowers side by side, but as far as the smoothness of the rolling seat, there is no difference at all!
What Hasn't Changed?
All the things you've considered buying a Hydrow for are still available on the Hydrow Wave rower, including:
A sleek, seamless design
Outstanding high-resolution screen quality
Powerful, high-quality front-facing speakers
Computer-controlled, silent magnetic resistance
Ergonomic handle and seat
Portability
Completely Bluetooth and WiFi-enabled
Third-party app-friendly, so it works with your Apple watch, fitness watch, FitBit, and heart rate monitor
High-quality, durable frame
Has one of the best warranties in the industry for a connected fitness machine
Still supports maximum user weights of 375 pounds
Users up to 6 feet 6 inches tall can still use the Hydrow Wave comfortably
Did I mention that you still get the same great workouts as the original model? More about this below!
All the Same Great Workouts in a Smaller Package
You really aren't sacrificing much with the Hydrow Wave.
In addition to all the features above, you will still have access to the best workout programs in the fitness industry!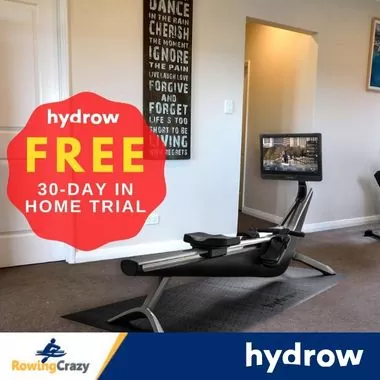 Hydrow SAVE $100 or £100!! => Use Coupon Code: ROWINGCRAZY
Yes, you will still pay the same $44 monthly membership fee as you would on the original Hydrow, but that price includes unlimited profiles.
How much are you paying to wait in line at the gym for your favorite machine? Yeah, I thought so.
Ditch the gym membership and get everything they offer with no waiting!
Hydrow offers live and on-demand workouts, a library that includes thousands of previously recorded workouts, along with a feature called Open Row. Simply pick the body of water you want to row on (the Thames River in England, perhaps? Or is Thailand or Spain what you had in mind?), and then you can row for as long and as far as you want!
The instructors are top-notch! No rowing wannabes here, only professional rowing team coaches! Don't be surprised to see one of the world's top ex-Olympic rowers or an ex-coach from the US National Rowing Team!
Every single instructor is a rowing pro, so they know exactly how you are feeling and how to motivate you to reach your next fitness level!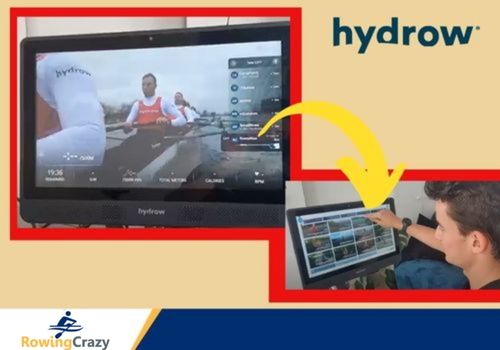 If you want some personal coaching or instruction, you can get that too! Personal trainers or coaches can really help you up your game and make the Hydrow Wave not just fun but a great investment in your health!
Your Hydrow membership also keeps you in touch with the very active Hydrow community. Got questions? Need a bit of support from someone who is struggling like you are? You will find all the camaraderie and friendship you could ever want within the community.
I also want to mention that the Hydrow workouts offer much more than just rowing.
If you're like most people, you'll want to do some cross-training. While rowing is the perfect exercise, you don't want your body to become used to doing the same thing over and over.
This is where the superb workouts at Hydrow can be your new best friend! There are hundreds, if not thousands, of off-the-rower workouts for you to try, including yoga, strength training, Pilates, even foam-rolling for those sore muscles!
Space-efficient, comfortable, quiet, and incredible workouts? Wow. I think the folks at Hydrow really outdid themselves with the Hydrow Wave!
Is the Hydrow Wave Worth It?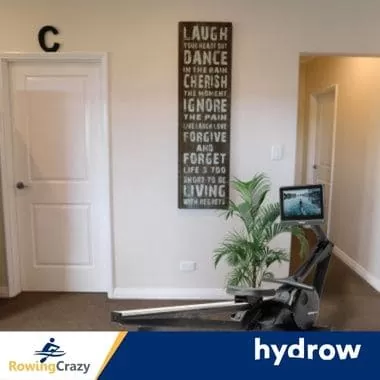 The current price is about $1500, which is a hefty investment, so you want to be sure it's worth the price, right?
In my honest opinion, yes, the Hydrow Wave is a steal!
Seriously, you can find cheaper rowing machines, sure, but you won't find one with the incredible rowing workouts that Hydrow offers. You won't find one that eliminates the boredom factor (which is why most people stop using their exercise equipment), and you won't find one that fits high-quality and durability into such a compact frame.
The Hydrow Wave is about $1,000 less than the original Hydrow, and you aren't really giving up anything but a smaller screen!
Let's see—build quality with impressive, unforgettable workouts that take you around the world, personal coaching, dimensions that make it fit in smaller spaces, a beautiful HD touchscreen, and a great warranty?
I don't know about you, but that's a winner in my book!
The Bottom Line
If you've been thinking about buying a Hydrow but hesitated because of the size or price, wait no longer!
Get everything you've ever wanted in a rowing machine with the Hydrow Wave.
Compare any other rower vs Hydrow Wave and see if what I'm telling you is true! FYI: You might also like to read how the Hydrow Wave compares to Concept 2 Rower here or my other article Aviron Rowers vs Hydrow.
If you want to truly improve your fitness level, drop fat like a hamburger on a grill (mmmmm hamburgers…), or get workouts that won't bore you to tears, then seriously consider Hydrow Wave. If you want an exercise machine that doesn't make more noise than your toddler, but you need a smaller size and are on a tight budget, the Hydrow Wave is everything you've asked for.
Hydrow offers financing through Klarna. This financing company offers several no-money-down options, 0% APR and payments as low as $32 a month for the new Hydrow Wave for qualified buyers.
You can find out if you qualify with just a few clicks, and it won't affect your credit score!
Check out the new Hydrow Wave today! Haven't you waited long enough?!
Live healthy and row happy!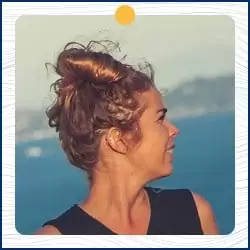 Written by Petra Amara – RowingCrazy.com
CEO & Founder of RowingCrazy, National Rower, Coxswain Womens Eight Team, Rowing Coach & Writer
Petra is a Mother of two and owner of Rowingcrazy.com. Petra lives and breathes rowing, she also has a passion for writing which lead her to start RowingCrazy.com to share her rowing experience and expertise with others.