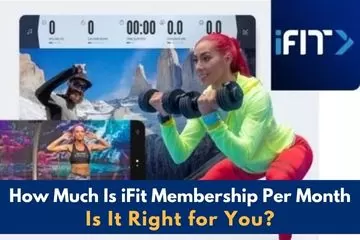 Hi friends! Today, I want to tell you about the iFit app. It's been around for a while, but you may only have heard about it recently.
In a Hurry? Here's what you need to know:
iFit membership prices vary from $15 a month to $396 depending on which you choose.
iFit offers an extensive, almost overwhelming number of workouts for every type of machine you can imagine.
You don't need an iFit-ready piece of exercise equipment to use iFit.
You can even use iFit without a machine. Go walking, jogging, hiking, and more with just the iFit app.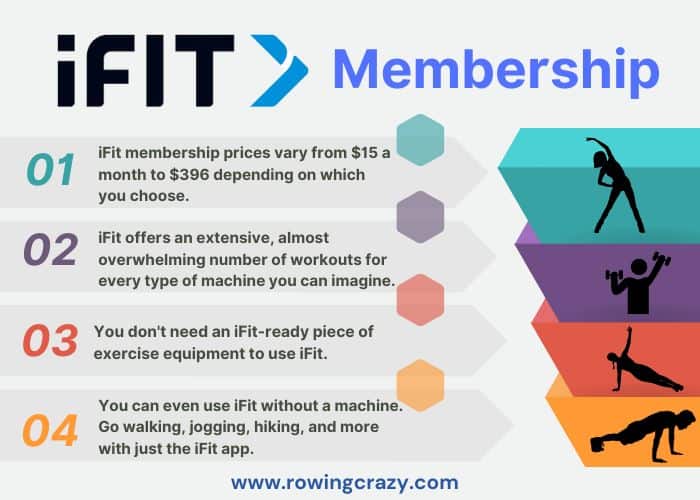 Right Let's Get Into It!
I'm Petra, founder of Rowing Crazy, and I'm going to tell you more about this amazing workout program, but let's take one step back for a minute.
If you're like a lot of people, staying motivated and finding easy workout programs is a bigger challenge than anyone imagines. Not only does our brain get bored doing the same thing over and over, but our bodies also get used to doing the same workout routine.
This leads to either boredom, which is the main cause of death for most exercise machines, or you stop making progress on your fitness journey.
You can end both of these problems with one simple app—iFit.
Let's talk about what iFit has to offer and what it costs – or you can check it out at ifit directly here
How Much Is an iFit Membership?
The pricing structure of iFit can be confusing to most people, so let me spell it out as clearly as possible.
First, choose whether you want an individual membership (meaning just for you) or a family membership plan.
The family membership plan includes up to 5 user profiles. So if you, your SO, a friend, and two of your children want to use the app, you'll want the family membership.
Monthly membership fees are:
Individual membership- $15 a month
Family membership- $39 a month
You can also pay annually, and if you choose the family membership plan, you'll save about $72 by paying for one year in advance – that's almost 2 months off!
Annual membership fees are:
Individual membership- $180 per year
Family membership- $396 per year
Personally, I think iFit should offer individual plans at least a one-month break on the price if they buy an annual membership, but I'm not in charge, so…
However, if you know you are going to use the family plan, you may as well pay for one year in advance and save $72. Side Note: Check out our list of ifit compatible rowers
Is an iFit Membership Worth It?
It certainly is, in my opinion!
If you haven't checked out iFit (learn more on the iFit free trial ), this would be the perfect time to do so.
Download the app to your smart phone or tablet (or both) and make an iFit account. Now you can start looking through all the types of workout programs available on the app.
I could spend half a day just looking through the programs, admiring the scenery, and trying to choose a workout.
You can browse without giving any further information but simply look at all the workouts you could do!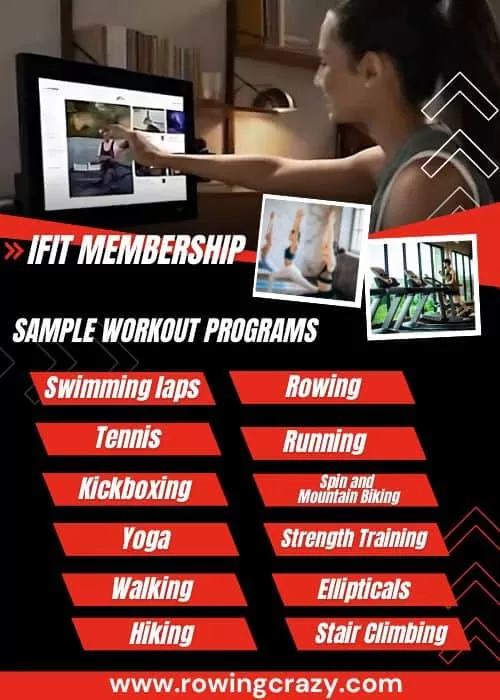 This is a very short list, but just to give you an idea:
Swimming laps
Tennis
Kickboxing
Yoga
Walking
Hiking
Rowing
Running
Spin and Mountain biking
Strength training
Ellipticals
Stair climbing
This doesn't even scratch the surface!
Once you see everything available, I bet you'll dump your gym membership in favor of an iFit membership!
You can even hire a personal trainer.
I love the scenic workouts, like hiking in the Andes. You really feel like you're there. I sometimes forget that I'm on a treadmill, I get so engrossed in the scenery!
If you prefer classroom or studio classes, there are plenty of those as well.
No matter what type of workout session you want to try, an iFit subscription offers you the choice to try everything!
What Does the 1-Year iFit Membership Include?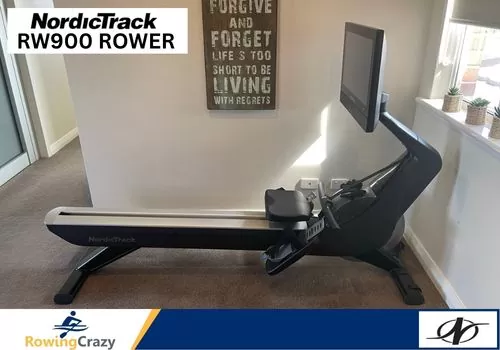 You can access everything that iFit has to offer.
If you have an iFit-ready fitness equipment, you can sign into the iFit app using your logins, and the machine will automatically adjust the resistance levels, incline, or whatever changes need to be made as you exercise. You won't have to do a thing!
Some of the top iFit-enabled equipment include:
There are many other pieces of equipment, but they all feature that same terrific workout library that the iFit family gets to enjoy.
If you have several iFit-enabled machines, such as a treadmill and an elliptical, for example, you can sign into both of them and never be forced to sign out of one to sign into another. That's one little feature that makes life so much easier!
Even if you don't have an iFit-enabled machine, you can still use the iFit app. To reach your fitness goals, simply select a workout and get to it! Your regular piece of exercise equipment won't automatically adjust, but you can do that manually if you like.
Best of all, no equipment is required (other than some good quality shoes) to do many of the workouts.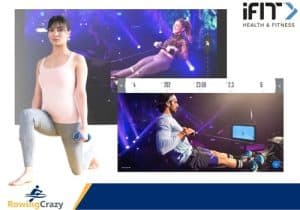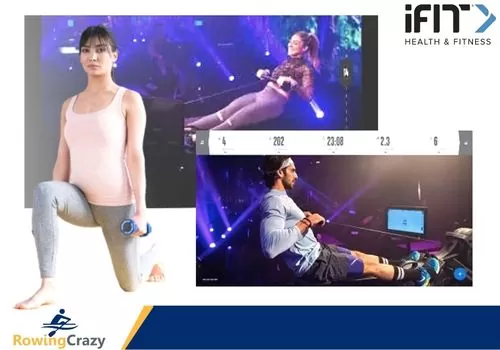 Take the iFit app along when you go walking, jogging, hiking, or swimming. You can also enjoy Tai Chi, yoga classes, meditation, or Pilates.
The iFit app works with Google maps, so you can track where and how far you've gone.
A paid subscription means that you will be able to track your fitness journey every step of the way and share it with others.
There is a very active iFit community online where you can make new friends or share your accomplishments with your co-workers or family members!
I've really enjoyed iFit over the years, and I highly recommend an iFit account to just about everyone!
Can I Easily Cancel My Membership?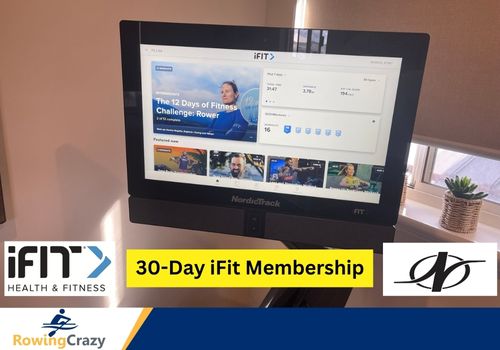 Yes, you can cancel your iFit membership!
If you decide, for whatever reason, that an iFit membership isn't working for you, you can cancel from the app.
You can even downgrade or upgrade your iFit subscription.
For example, if you currently have an iFit family membership but you want to downgrade to an iFit individual membership, you can easily do so on the app.
The iFit family annual membership is NOT refundable, so if you have any doubts, use the monthly membership plan.
Does iFit Offer Live Workouts?
Unfortunately, no.
They did, but for some reason, iFit decided to cancel live classes in 2022. I'm not sure why, perhaps a lack of interest, but they do have on-demand studio classes and a huge library of workout sessions that certainly look live.
Can I Get iFit for Free?
You may find it hard to believe that global workouts and iFit classes could be free, but the fact is that yes, you can enjoy iFit at no cost.
With every new iFit account, you will get a free 30-day individual iFit membership. This should give you enough time to check out whether you like iFit or not.
You can't get an iFit family membership for free, only the individual membership. I can't imagine anyone not enjoying the huge selection of global workouts and classes. I mean, how can you not enjoy learning something new for a fraction of the cost of a class?
Learn to play tennis, take yoga classes, enjoy riding the ProForm Studio Bike Pro, or just take your dog on some nice long walks and enjoy the benefits of having an iFit account!
If you still aren't sure after 30 days, you can always sign up for a one-month individual plan and check things out for another 30 days, but I bet after your free trial is over, you will be telling iFit, "Take my money!"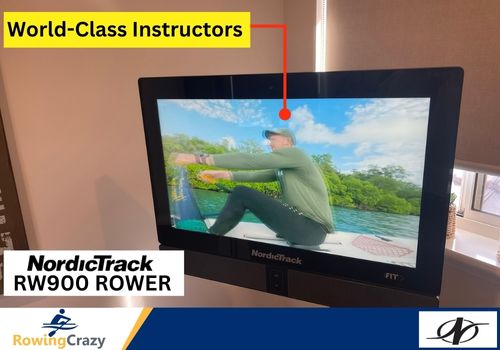 Seriously, iFit costs less than a gym, and if you wanted to take several classes a month, iFit is the perfect workout companion.
I wouldn't recommend an iFit subscription so highly if I didn't think it was a truly great program.
Does iFit have a Free Version?
No, it doesn't.
You can enjoy iFit membership for free for 30 days to see what you think of the studio classes and the scenic workouts. Heck, they even have cooking classes so you can learn how to fuel your iFit workouts!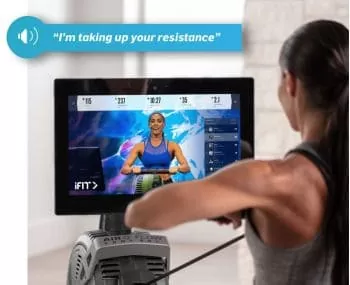 Try iFit free for 30 days. If you don't think it's worth the cost, you can cancel and not pay one dime.
I bet you keep the app and wonder why you waited so long to join the iFit family!
The Bottom Line
You can enjoy your iFit subscription whether you're a beginner or a more advanced athlete. I'm sure you'll find workouts to suit your current fitness level.
Best of all, you don't need an iFit-enabled machine or any workout equipment at all to enjoy the app and get in all the benefits of exercise.
Stay fit with iFit, everyone! Enjoy your iFit membership because you deserve it!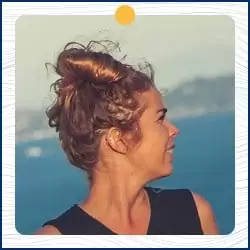 Written by Petra Amara – RowingCrazy.com
CEO & Founder of RowingCrazy, National Rower, Coxswain Womens Eight Team, Rowing Coach & Writer
Petra is a Mother of two and owner of Rowingcrazy.com. Petra lives and breathes rowing, she also has a passion for writing which lead her to start RowingCrazy.com to share her rowing experience and expertise with others.