Hi everyone!
Don't you just hate it when you pay for something you think will work well for you only to discover that it's not that useful or that it's so difficult to use that you simply walk away from it?
Let's face it, today, no one has money to throw away on anything! If you're like me, you watch where every dollar goes.
The sad thing about that, however, is that you might miss out on things that will benefit you greatly because you avoid things requiring advance payment.
I believe this is true with workout programs like iFit. I have found iFit to be extremely helpful over the years, and I'm sure you will agree.
Guess what? You can get iFit for free!
Seriously, you can!
Keep reading and let me explain.
Two Ways to Get Free NordicTrack and iFit Offers
If you've been interested in starting your fitness journey using iFit, you've made a good choice.
If you're concerned that the app may not have everything you want, I've got the answer.
Sign Up for a Free 30-day Trial
Yep, you can sign up with iFit for a free 30-day trial? You won't pay one dime to use it and trust me, use it you will!
With rowing workouts, treadmill workouts, hiking, biking (both spin classes and mountain biking), walking, yoga, weight training, stair climbing, jogging, running, elliptical workouts, and more, you will experience fun, challenging workouts like you only imagined.
Simply download iFit to your phone or tablet, sign up, and get started! You won't be charged anything, and you have 30 days to cancel your subscription if you think it's not going to work for you.
Subscribe to iFit and Get a Rower Free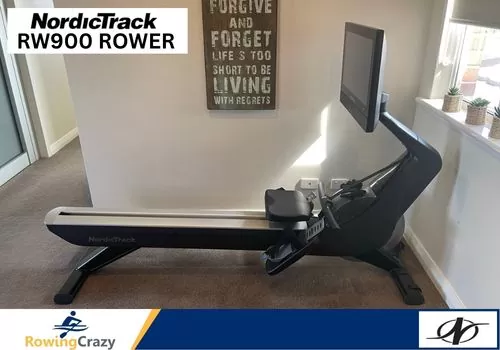 For those of you who may be considering buying a new rowing machine, you may not have known that NordicTrack (who created iFit) also owns the ProForm brand.
ProForm is every bit as good as the Nordictrack name, but with one small exception- you probably haven't heard of it.
Check this out- if you've wanted to buy a new smart rowing (check out iFit compatible rowing machines ) machine but didn't want to pay for both the rower and the iFit program, you can get the rowing machine for free.
I'm dead serious. Check it out- buy a 3-year subscription to iFit, and ProForm will give you the ProForm R10 rowing machine for free.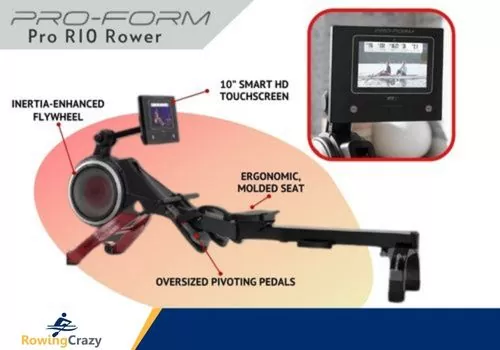 How can you go wrong with a deal like that?
Try out the iFit workouts first using the free trial. If you think that iFit is the bomb, then use this link to get a free ProForm R10 rowing machine when you purchase a 3-year subscription to iFit.
A free 30-day iFit subscription and then a FREE rowing machine with a 3-year iFit membership?
In a word, I would say this offer is OUTSTANDING! Side Note: Check out our list of ifit compatible rowing machines
Is There a Free Version of iFit?
Unfortunately, no, there isn't, but you can use iFit free during the 30-day free trial period.
You can get a 30-day iFit free trial when you download the iFit app. I guarantee that once you've tried it, you won't want to go without it!
If you want personal trainers or coaching, you love to do cross-training, or you love your NordicTrack rower, you'll love iFit.
It even works on exercise equipment that isn't iFit-enabled. Got a treadmill? You'll need to manually adjust the incline and speed, but you can still check out the awesome walking, jogging, running, and hiking workouts. Yes, you can use iFit even if you don't have an equipment!
You will love your iFit subscription so much, you'll wonder why you waited so long.
What Happens after the 30-day iFit Free Trial?
You might wonder why you are being asked for your credit card details if the app is free for the first 30 days.
This is because if you do not cancel after 30 days, your credit card will be automatically billed for whichever subscription you selected (family, single, or annual).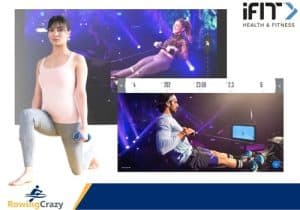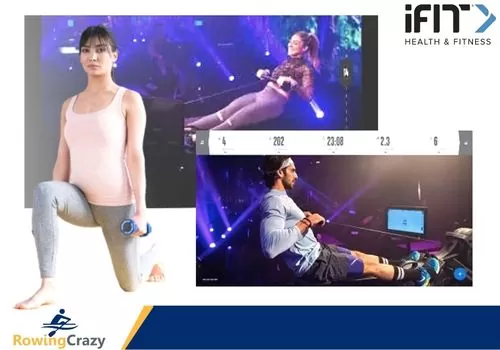 Try the trick that I use whenever I am using one of these "free trial for X number of days".
I use the calendar on my phone and make an entry "cancel X today" one day before my trial ends.
For example, the iFit website says you can use the app free for 30 days. If you sign up on the 10th of the month, make an "appointment" for the 9th of the following month and remind yourself to cancel (assuming you don't like the app).
This trick has worked for me so well that I never pay for apps or programs that I really didn't use or didn't like.
Try iFit for 30 days. I promise you are going to love it!
How Much Is iFit after the Free Trial?
This depends on whether you want a single subscription (for one person) or a family subscription.
For a single subscription, it costs $15 a month or $180 per year.
For a family subscription, you can have up to 5 users total for $39 a month or $396 per year.
If you want the biggest money-saving option, that would be the annual family subscription, which saves you $72 a year.
Of course, if you're single, you'll want to go with the single plan.
Even though it's called the family plan, you can get together with some of your friends and share the price of the family plan.
You will find that iFit is well worth the subscription price.
You can dump your gym membership because you won't need it ever again!
Can I Use iFit with NordicTrack?
You bet your sweet potato you can!
Believe it or not, iFit owns and manages NordicTrack and other health and fitness brands, including ProForm and Freemotion.
You can use the iFit app on your NordicTrack equipment, such as the terrific interactive rowing machines that NordicTrack offers, or use it on some of the other equipment that NordicTrack offers – you can read more on Nordictrack RW 900 here.
You can also check out the Proform family of rowing machines here and use your iFit subscription there as well.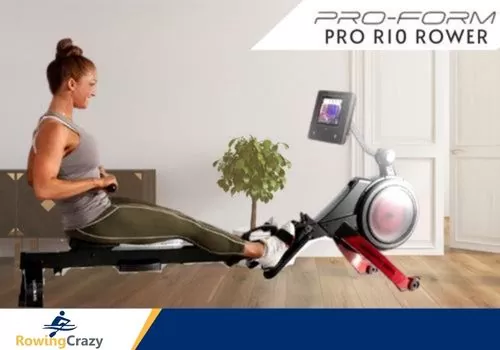 In fact, you can use iFit with any type or brand of fitness equipment you own. The iFit app will provide workouts for just about any piece of equipment.
While you may need to adjust the speed or incline of the equipment manually, you can still enjoy all the benefits that a paid subscription to iFit offers.
The Bottom Line
At the end of the day, nothing is really free, is it?
At least with the iFit app, you can enjoy all the benefits of an iFit subscription and try it out for 30 days without paying one penny.
I don't know if I've ever seen anyone decide to NOT purchase an iFit subscription after trying it out, but I suppose like everything else in this world, it's not perfect, and it's not for everyone
I hope you enjoy your iFit free trial and that you love the app so much and tell all your friends about it.
Stay fit with iFit and have fun working out!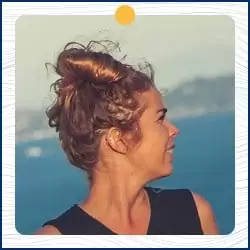 Written by Petra Amara – RowingCrazy.com
CEO & Founder of RowingCrazy, National Rower, Coxswain Womens Eight Team, Rowing Coach & Writer
Petra is a Mother of two and owner of Rowingcrazy.com. Petra lives and breathes rowing, she also has a passion for writing which lead her to start RowingCrazy.com to share her rowing experience and expertise with others.