Hi friends! I'm Petra, and while I would never call myself a hacker, I have been known to hack a few things in order to get what I really want.
Get the free 30-day Amazon Prime trial? Yep, done that. Use an online VPN to watch movies in another country? Done that.
Hacked my NordicTrack to watch Netflix? Yep. Totally possible.
Wait, what?
If you've been told that you can't watch Netflix on your NordicTrack iFit tablet, I'm going to tell you the steps you need to take to hack that tablet so you can watch what YOU want to!
You can watch Netflix on your NordicTrack bike, NordicTrack treadmills, or any other NordicTrack device you might have.
Let's get crackin' – or should I say hackin'?!
Hacking Your NordicTrack to Watch Netflix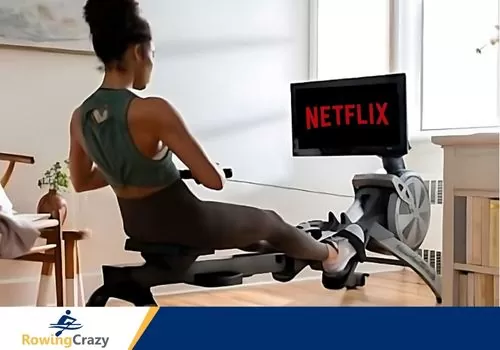 Whether you have a NordicTrack bike, treadmill, rowing machine, or another piece of equipment, if it has its own tablet that has the iFit software installed, you can access the menu that allows you to install Netflix once you know how.
I know I've used the word "hack", but it's really just more of accessing a screen. I'm not changing the tablet in any way or interrupting the iFit system, I'm simply accessing a screen that gives me administration privilege so I can download Netflix.
How to Watch Netflix on NordicTrack Screens – Easy Steps
Step 1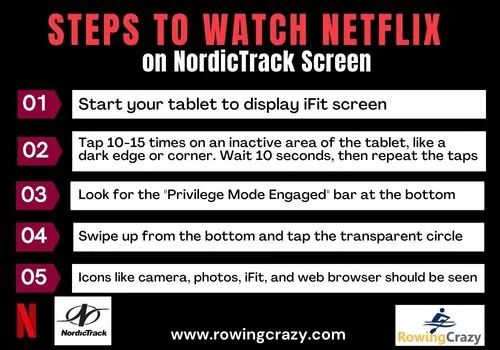 Turn on your tablet so that it shows the iFit start-up screen.
Tap anywhere on the tablet that won't activate the program. Choose one of the dark edges or near a corner. Tap about 10-15 times. Wait about 10 seconds, then tap again 10 times.
You should see at the bottom of the screen a bar that says something similar to "Privilege Mode Engaged" or "Privileged Mode Engaged". Think of privilege mode as "Administrator".
Swipe up from the bottom. You will see three almost transparent shapes appear- a triangle a square and a circle. Tap on the circle.
You should see some icons, including the camera, photos, iFit, and web browser.
Step 2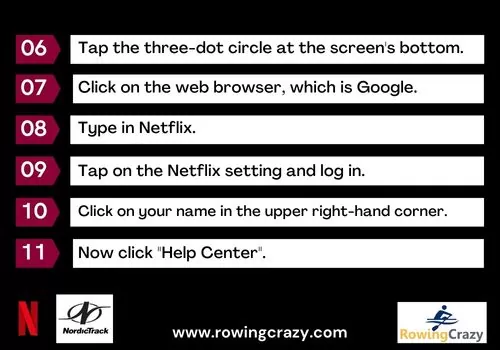 At the bottom of the screen, click the circle with the three dots in it.
Click on the web browser, which is Google.
Type in Netflix.
Tap on the Netflix setting and log in.
Click on your name in the upper right-hand corner.
Now click "Help Center".
Step 3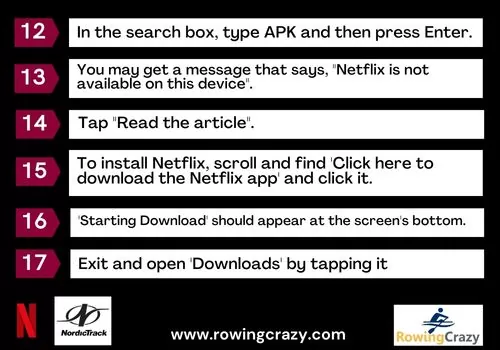 In the search box, type APK and then press Enter.
You may get a message that says, "Netflix is not available on this device".
Tap "Read the article".
You can read the article if you like, but if you just want to install Netflix, scroll down until you see the words, "Click here to download the Netflix app". Click on that.
You should see "Starting Download" at the bottom of the screen.
Exit out of that screen and go to Downloads. Tap on Downloads.
Step 4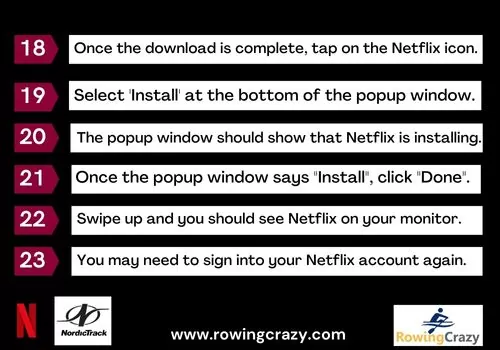 Once the download is complete, tap on the Netflix icon.
You should get a popup window that tells you about the Netflix privacy policy, and other things. Look at the bottom of the window and click "Install".
The popup window should show that Netflix is installing.
Once the popup window says "Install", click "Done".
Swipe up and you should see Netflix on your monitor.
You may need to sign into your Netflix account again.
That's it!
It sounds a bit complicated, but if you take these directions step by step, you should be able to have access to your Netflix account and watch Netflix anytime you like.
If you have the patience, you can watch this video on how to do it:
Are There Other Apps I Can Download on My NordicTrack?
You sure can! Besides watching Netflix, you can download almost anything that is available in the Google Play Store, very much the way that you downloaded Netflix.
I know people who like to watch music videos or workouts, like Max Secunda's excellent workouts from YouTube, while working out.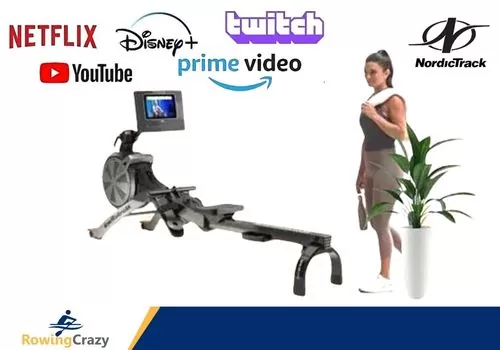 The process is pretty much the same as mentioned above.
If you're trying to download some obscure app, you may have to play around to figure out how you can access it, but you really shouldn't have too many problems once you access the administrator or privileged mode.
What If I Am Using My Own Tablet?
Well, that's perhaps the easiest option of them all, right?
If you are using your own tablet or smartphone, you can watch anything you like!
Simply download Netflix, YouTube, Hulu or whatever streaming services you prefer, and you can watch just about anything!
Keep in mind that if you don't have iFit program running, the iFit app won't be able to adjust the incline or change the resistance levels, but there is no limit to the number of apps you can download and watch.
Hasn't NordicTrack Blocked People from This Hack?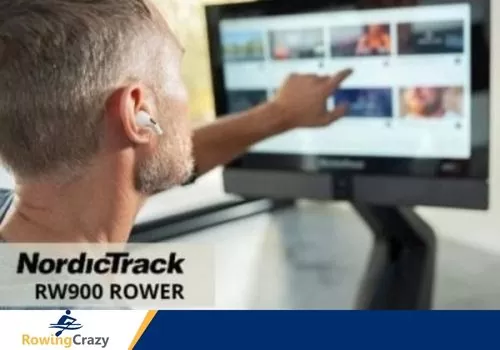 Not that I'm aware of.
I believe that NordicTrack did block some older equipment, but the video above is dated 2022 so it should still work.
Someone told me that Netflix did a software update to prevent people from doing this, but I haven't found this to be true for all machines.
Of course, if for some reason you want to watch Netflix but you can't seem to make the hack work, you could also watch Netflix on your own tablet or television. Just move your exercise equipment near a TV or desktop monitor and watch Netflix that way.
If you google it, you can find specific instructions for each NordicTrack machine for how to add Amazon Prime, Netflix, or whatever you like. So it appears that if indeed NordicTrack made recent updates to prevent people from streaming Netflix or other services, people have already found a way around it.
Personally, I don't see the problem. If customers want watching Netflix or something else while working out on a NordicTrack bike or other machines, why not give the people what they want?
I'm all about freedom of choice! Power to the people! Let them watch Netflix!
Can I Watch TV on My NordicTrack?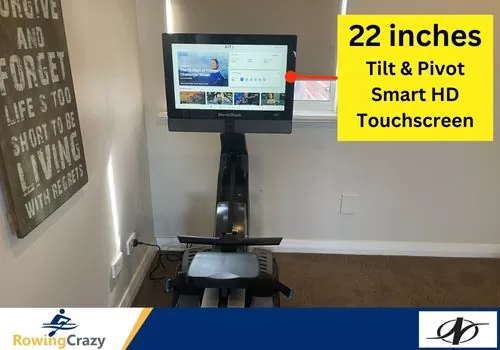 No, now that's something I haven't been able to access.
However, you should know that there is an iFit TV app that works with Roku, Amazon Fire TV, Android TV, and Google TV.
This means that you can park your rowing machine or bike directly in front of your TV and watch the iFit videos on your 65 inch television. You won't be able to let iFit control the resistance or incline, but you can enjoy the workouts on the bigger screen of your television.
That being said, you should be able to use the picture-in-a-picture feature on your TV and watch your iFit workout content on one side and Netflix or your favorite television series on the other side.
I haven't tried this, but I'm assuming that if you can cast or watch the app, the picture-in-a-picture feature should also work.
If you've tried this, let me know how it worked out for you!
The Bottom Line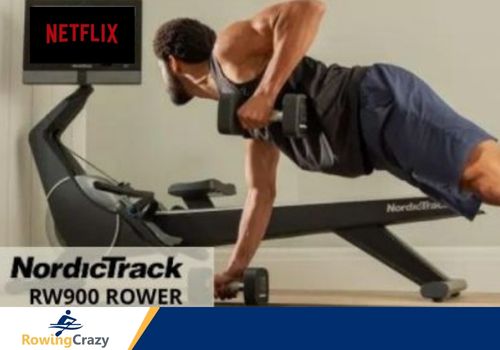 Basically, the answer to "Can I watch Netflix on NordicTrack?" is Yes.
NordicTrack systems use an android tablet so you should be able to access privilege mode and download the Netflix app or other types of programs.
Alternatively, you can use your own tablet, or you can try using iFit from your TV and try the picture-in-a-picture program to watch TV or Netflix while you access the iFit program.
I hope you found this article helpful. If you did, feel free to pass it on.
Stay fit with iFit and have fun working out on your NordicTrack!
FAQs
1. Can I use my NordicTrack without iFit?
Yes, you can. All NordicTrack equipment will work without the iFit app, but if that's what you are looking for, you can buy a cheaper rower, treadmill, or bike and save some money.
2. Can I connect my phone to NordicTrack?
Yes, you can. All NordicTrack devices are Bluetooth-enabled, so you can connect your fitness device, fitness watches, headphones, and smart phone or tablet.
3. Do I need internet for my NordicTrack machine?
If you want to use iFit or watch Netflix, yes, you need an electric outlet and a good internet signal. You can use your phone as a hotspot if necessary.
4. Does NordicTrack have apps?
Yes. In addition to iFit, newer model NordicTrack machines with an attached monitor offers an app to help users customize their experience.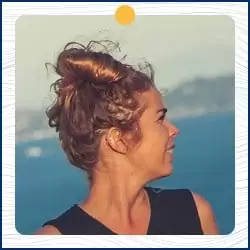 Written by Petra Amara – RowingCrazy.com
CEO & Founder of RowingCrazy, National Rower, Coxswain Womens Eight Team, Rowing Coach & Writer
Petra is a Mother of two and owner of Rowingcrazy.com. Petra lives and breathes rowing, she also has a passion for writing which lead her to start RowingCrazy.com to share her rowing experience and expertise with others.