Hi friends, it's Petra, and if you've got an awesome Aviron rowing machine, you probably can't wait to get started on your rowing workout journey.
Whether you've got the Tough series rower, the Impact series rower, or the new Strong series, nothing is more annoying than having problems connecting to Wi-Fi.
These are usually fixed fairly easily, so let's get down to business so you can get back to your interactive workouts!
Aviron Won't Connect to Wi-Fi
We will start with the most basic problems first, and if you've tried these, keep reading for more tips.
Turn off your Aviron rowing machine. Better still, unplug it from the outlet.
Now turn off your router. Wait at least 30 seconds, then plug it back in.
Once the router has reset, plug in your rower to power again and turn it on.
Press the gear icon on the bottom left of the screen.
Select System Settings.
Select Wifi and be certain that the switch for Wifi is in the ON position.
Look for your Wifi router name and enter the password.
Nearly all problems with most rowers can be solved simply by following this process of turning the rower and the router off and on.
If you don't see your wifi router name, see if you can connect via a hotspot (such as your phone or tablet).
If you can connect with your phone or tablet, the problem lies with the router or with access.
Move the router, or move the rowing machine so that it is closer to the router. Most people find that trying to use a wifi range extender (such as Netgear or TP-Link) won't work.
If you have a wifi range extender, turn it off or unplug it and repeat the steps above.
Aviron Still Won't Connect
Still, having problems?
If you can connect via a hotspot and you see your network but you receive error messages such as "can't connect to this network"- try the following:
Double-check (or triple-check) that the password is correct. Someone once changed the password on my router and failed to tell me. Be sure that you don't have caps lock engaged.
If you are certain that the password is correct, use the gear icon or select the settings app on the tablet.
Go to General Management (or it might say System, depending on the brand).
Select Reset or Reset Options.
Choose Reset Network Settings.
Tap the Reset button.
You may want to turn your router off before doing this, then turn it back on after you hit Reset on your tablet
Once the router and tablet have reset, try connecting again.
This should solve your internet connection issues.
Another option is to move the rower close to the router and use an ethernet connection directly. This isn't what most people prefer to do, but it should get you back online until you can contact Aviron or your ISP.
If for some reason you are still having problems, you may want to contact the experts at Aviron via chat or email. You may have a problem with the tablet.
I Can Connect to the Internet but Not Other Apps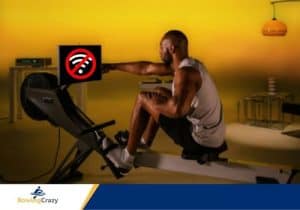 Recently, Aviron announced that in addition to the terrific workouts, workout stats, and workout history, you can also use the apps installed on the tablet if you would prefer to watch Netflix, YouTube, Hulu, or other diversions.
However, some Aviron users have said that they can't access these programs. Either the icon does nothing when selected, or it starts to load then fails and returns to the main screen.
This was a common problem when the rollout began but appears to have been resolved for most of our friends in the community and other Aviron users.
If this is happening to you, try the steps listed at the beginning of the article. If you still cannot access these programs, contact Aviron via email.
The Bottom Line
Regardless of which series you own, Aviron rowers can experience Wifi issues like any other connected rower.
Hopefully, this step-by-step guide will help you solve your problems so you can get back online and enjoy the terrific games and workouts that Aviron is known for.
Stay active and healthy, friends—happy rowing!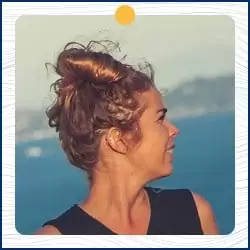 Written by Petra Amara – RowingCrazy.com
CEO & Founder of RowingCrazy, National Rower, Coxswain Womens Eight Team, Rowing Coach & Writer
Petra is a Mother of two and owner of Rowingcrazy.com. Petra lives and breathes rowing, she also has a passion for writing which lead her to start RowingCrazy.com to share her rowing experience and expertise with others.