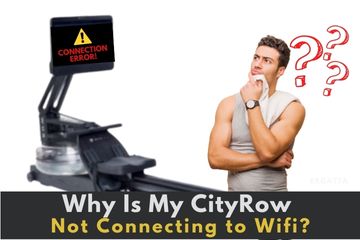 Hi everyone! My name is Petra, and if you're reading this, chances are that you're getting error messages when you try to connect to the CityRow Go app, or you can't connect to wifi.
Wifi connectivity can be such a problem sometimes, and it's super frustrating.
However, like most fitness apps and occasional internet connection problems, you can usually solve these issues quickly.
Follow my step-by-step guide for tracking down those problems and getting your CityRow Go rowing machine working properly once more.
I Can't Connect to the CityRow Go App
The most common problem with the CityRow Go app is that you try to open the app and you get a black screen or a blank screen, and the app crashes.
You may get an error message, or you may not, but the problem remains.
Here's how to solve this issue:
Most often this is simply a temporary loading issue. On the left side of your phone, select the "recent applications menu". Close the CityRow Go app. Now see if you can reopen the app.
If you are using a cell phone, try and do a soft reboot. If you have an iPhone, the method for this varies, but on many models, including Android phones, just press and hold the home button and power button simultaneously time until the screen reboots. Now select the app and see if it is working properly again.
Try uninstalling and reinstalling the app.
One common trick is to use the phone until the battery drains and turns off the phone. Recharge the phone and try the app again.
If the app is on your phone but your rower doesn't recognize it, turn off the rower, wait 30 seconds, then turn it back on
One of these methods should work to restore your access to the app.
The App Notification Says Connection Error or Server Error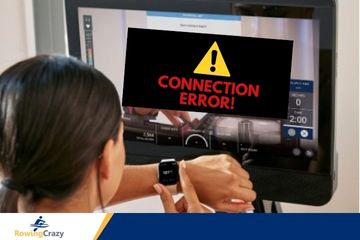 Sometimes, the server that the app uses may be down or it may be going through updates. Turn your phone off and on, then wait 10-15 minutes before trying again.
Other fixes for these error messages include:
Your Wi-Fi router needs to be reset. Turn it off and wait for 30 seconds before turning it back on.
Too many users are on the app at the same time can cause error app notifications. Again, wait for 10 or 15 minutes before trying again.
If you can't connect to Wi-Fi, double-check that you're not entering wrong login credentials. One mistyped letter or number will prevent you from accessing wifi.
If you are using a third party to log in (such as Facebook or Twitter) be sure that those platforms are working properly.
Most problems can be solved by simply rebooting your phone or reinstalling the app.
I Can't Install the App on My Phone or Tablet
This is even more frustrating than not being able to use the app!
The most common issues with not being able to install the app on your device include:
Available storage space. Be sure that your phone has enough storage space by adding a larger storage card to your Android phone or tablet or deleting unused apps on your iPhone.
Verify that your tablet or phone will support the newer version of the app. Older model devices may not be able to use newer versions. Try installing older versions and see if that works. You may need to update the platform version on your device, or in rare cases, you may need to purchase a new device.
If you can download the app but don't hear any sound, check the phone volume or try rebooting your device. If the problem persists, see if you have audio when using headphones. Be sure that the volume is turned on and turned up loud enough to hear it!
Bottom Line
Nearly all connection problems or account-related issues can be solved by rebooting your phone or uninstalling and then reinstalling the app.
Your CityRow Go rower uses Bluetooth to connect to your device, so make sure that your Bluetooth function is turned on!
I hope you found the fixes mentioned in this article helpful and that your CityRow Go app is working properly once more.
Stay active and healthy, friends, and enjoy your rowing workouts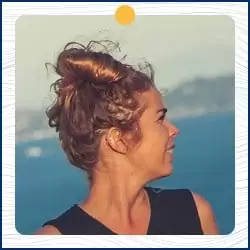 Written by Petra Amara – RowingCrazy.com
CEO & Founder of RowingCrazy, National Rower, Coxswain Womens Eight Team, Rowing Coach & Writer
Petra is a Mother of two and owner of Rowingcrazy.com. Petra lives and breathes rowing, she also has a passion for writing which lead her to start RowingCrazy.com to share her rowing experience and expertise with others.