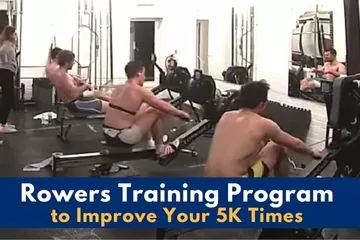 The 5000m and 6000m tests are staples of winter training throughout the indoor rowing world. In the US, the focus tends to compete in the slightly longer 6K, whereas the rest of the world tend to centre on the 5K test.
Both tests are considered to be equally tough, but I am forever grateful that the UK uses the 5K test. Those extra few minutes can really add to the level of suffering!
In terms of overall effort and levels of exhaustion, both tests are comparable to the 2K test (another staple of indoor rowing). All three tests, if executed properly, will leave you in a bit of a heap on the floor – as you're going to be pushing the limits of your cardiovascular system to the absolute max!
Training and training plans for both 5K and 6K are relatively similar and should try to help you see improvements on a week to week basis (especially for beginners to rowing training). They should also allow you to see improvements to your rowing style across weeks.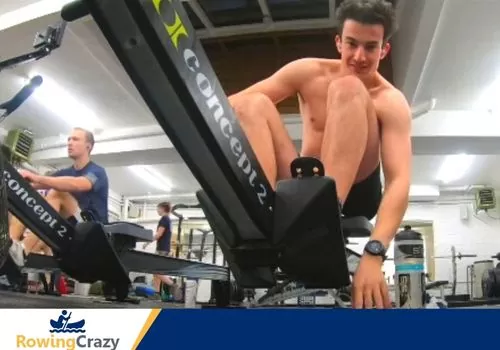 In this article, I'm going to go over some of my personal favourite rowing workouts, and some of the most interesting training programmes to help you drop chunks from your 5K or 6K scores.
Build Your Strength and Endurance with Steady State Workouts
Most of the training programmes that I am going to discuss will centre on the intensity side of the training plan. So before we start, I want to briefly discuss the benefits of low-intensity work (steady state) for building strength, fitness and endurance.
What Are Steady State Workouts?
Steady state is when you perform an exercise at a low intensity (typically 50-70% of your max heart rate) for a long time. When on the rowing machine, this normally refers to sessions longer than 45 minutes or a distance of 10k+, but these can often stretch to well beyond an hour.
Steady state has the effect of training your body to be more efficient at pumping blood to the working muscles. You're essentially training your heart to deliver more blood to your muscles when you're in the middle of these hard sessions and maintain you throughout the 5K or 6K distance.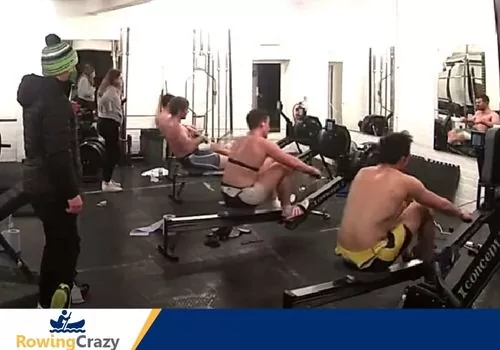 I'd recommend doing a lot of steady state training each week! A typical club level rower will perform anywhere between 3 and 7 hours of steady state rowing per week. For a beginner, consider starting with shorter training sessions with short breaks every 15-20 minutes. This will help you train your mental ability to be able to endure the longer sessions.
Often, steady state can be a little dull. So to break up the session and give you something to think about, give yourself a technique point to focus on each interval of your session. Aim to ingrain those improvements to your form throughout the training session. Technical improvement is another reason that steady state helps you improve your power output in the tougher sessions.
The Pete Plan
A programme, such as the Pete Plan, recommends doing as much steady state as possible in order to prepare your body for those really tough indoor rowing. As someone who studied economics at university, I now have to point out that there is a decreasing return to scale with rowing training. So, it's important to slowly build up your volume in order to work out at which point you can maximize your gains.
Calories Burned in a Long Steady-State Rowing
One final benefit of steady state is that if one of your goals is to lose weight – you're likely to be burning close to and beyond 1,000 calories in a long steady-state rowing on the erg, so this could definitely help you reach your personal goal quicker! Always remember that weight loss does require you to pay attention to your nutrition ( learn more on nutrition for rowers ), too.
Cycling can also be a good form of steady state. However, be aware that cycling will require longer workouts than rowing, simply due to the nature of the conditioning that cycling uses.
Complete Your Indoor Rowing Training Plan with Intensity Ergs
Sadly, we can't get away with only having easy indoor rowing on our training programmes if we want those personal 5K/6K goals achieved! It is important to do some work at racing pace in order to develop the physical conditioning and mental strength that is going to get us going faster through those erg tests.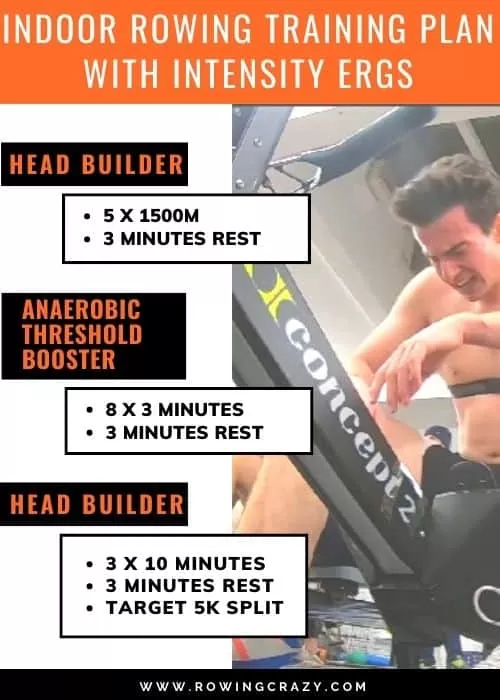 Speed work is going to help us sit at a higher stroke rate, build power, develop our aerobic endurance, and improve our rowing technique at high end. So, although they're not necessarily the sessions that you're going to enjoy the most – they are hugely important. They can also offer you some sort of feedback on your current level of fitness, and the way in which you row!
The Endurance Builder
The Endurance Builder
Review
This is an absolute classic of nearly every indoor rowing training plan – so much so that it features on the Pete Plan. The bulk of the workout is going to help you build up your aerobic capacity.
The first three intervals will be relatively easy (compared to the last two at least!). In the final two intervals, you can start to wind up the work, push up your heart rate, and see if you can sit closer to your anaerobic threshold – much like you would towards the end of a 5K or 6K row.
The Pete Plan isn't the only place that you'll see these types of rowing workouts. An adaptation of this very workout is a staple of Newcastle University's (UK) training plan, except that they do 9 intervals more. Yes, you read that correctly – they are well known for doing 14 x 1500m (21K at 5K pace)!
Let me know if you manage to survive that one! It has certainly done wonders for Newcastle's performance in recent years – they're one of the fastest university clubs in the country. That said, I'm still not sure I'd want that workout on my training plan!
The Anaerobic Threshold Booster
The Anaerobic Threshold Booster
8 x 3 minutes
3 minutes rest
Review
This is a fantastic anaerobic threshold building exercise. It's going to really help to get you in better shape and boost your performance in those closing minutes of the longer indoor rowing tests.
For this, I generally aim to row a few splits faster than the pace you want to hold in a race piece. This is so that you're starting to prepare yourself for the closing minutes of a long piece.
I often post videos of myself racing the 5K on my YouTube channel. For example, this is the first time I broke through the 17 minute barrier on the Concept 2. As you'll see, I put myself into a bit of a pain cave in the last few minutes of the piece – notice my coaches gather around to support me through it!
Preparation and growing the strength to be able to take on this level of challenge is crucial if you're determined to smash the 5K/6K test. This workout is highly recommended if you want to be able to do it!
The Head Builder
I've nicknamed this workout 'the head builder' because its aim is to get you into the mental state that you're going to be during a race or test piece. This is quite a common thing for a coach to add into a training plan as mental capacity, as the capacity to sit in the 'pain cave' is a big part of being successful in indoor rowing.
The Head Builder
3 x 10 minutes
3 minutes rest
target 5K split
Review
There's no two ways around it. This bit of rowing training is incredibly hard – it's a great part of the training plan for those who love a challenge.
It's hard enough to do one piece at your race split, but knowing that you've got to repeat it two more times makes it a real mental battle, which actually makes it very good for a beginner (even though it's going to be pretty mentally fatiguing).
During the breaks in between pieces, make sure you're taking on water. This type of rowing is the sort that will really dehydrate you since your heart rate is going to be high for a long period of time.
Top Tip
In order to try and tackle the mental fatigue during this row, give yourself some technique pointers to think about during each piece.
For me, I like to think about hanging off the handle for the middle three minutes, the back swing and engaging my core for the seventh and eighth minute, and then taking the rate up towards the end. This helps me to train my technique to be able to sit at a higher stroke rate and hopefully improve my performance.
This row is another favourite at boat clubs – which is very useful because having supportive people (especially a coach and cox) around will really help you hold the race speed through the row!
My Tips to Smash a 5K or 6K Test
Set a Drag Factor and Stick to It
Adjusting the resistance on when rowing does not make getting a 'good' score any easier or harder. It does, however, change the way we're rowing.
Typically, a lower 'drag factor' will allow you to hit a higher rate – this could be a performance booster or a negative thing for you – depending upon the rowing training you've done so far and your current level of fitness.
My advice here is to set the drag to a medium level (I often use 120-125 on a Concept 2 rower ) , and stick to that resistance for all of your rowing training.
Have a Plan
I've spoken about this in my 2K rowing article, but it is hugely important to go into a rowing test with a plan in mind of how you're going to tackle it. I always try to negative-split my test ergs – this means starting 'light' and increasing the pressure as the piece goes on.
Typically, negative splitting is the most effective way of handling an indoor rowing test.
Choose a Programme and Work with a Coach
There are a lot of rowing training plans to choose from. My advice is to pick one and stick to it! From my experience, most training plans – as long as they allow for adequate time for recovery in between training sessions – will see you making progress.
In an ideal world, working closely with a rowing coach and gaining access to their rowing program would be best.
A rowing coach has normally been in the sport for many years and so will understand the sport better than most. They know how to track your training, allow you to have enough recovery, and they'll get you seeing progress from week to week and longer term across weeks and months.
Rowing coaches can also give you all the tips and support you need to keep improving your rowing fitness. They should also help you enjoy the workouts and might be able to get you started in water rowing if you only ever row indoors at the moment.
A rowing coach can also introduce you to a community – be it online or in person. Having a community surrounding and supporting you can really help in those tough rows, not to mention that it is really good for your mental health.
Build Strength Training into Your Training Plan
Having an aspect of strength training built into a training plan will help you to get faster on the indoor rowing machine.
Many opt for straight forward weight lifting, but many a training plan can provide you with some circuit training aspect. For those new to strength training plans and rowing (or even to fitness), circuit training is a fantastic way to build fitness and developing strength (and just generally improve your health).
With strength training, my advice is to do what you enjoy – and take time to learn the proper form before lifting heavy weights. Getting injured isn't going to make you quicker!
Concluding Thoughts
Remember that it takes a good few weeks to get fully acquainted with the world of 5Kand 6K. It's not something you're automatically going to be able to just come in and smash – it will take time, so aim to see improvements week on week!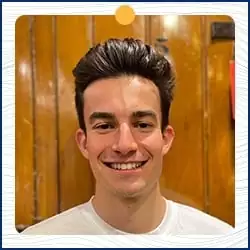 Written by Max Secunda – RowingCrazy.com
Experienced Heavy Weight Rower, Rowing Instructor & Coach, Novice Men's Rowing Captain, British Concept 2 Record Holder & Rowing YouTube Influencer
Max is a rower at Vesta Rowing Club based in London, UK.  He started rowing at the University of Sheffield, where he also was the Captain  of the Novice Men's Rowing Team, Max has a well know YouTube channel where he vlogs about his rowing training and experiences.