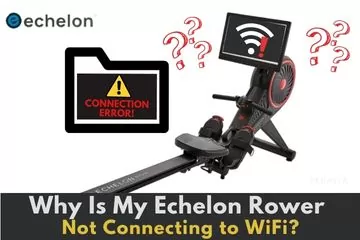 Hi there, everyone! Petra here, and in this article, we will talk about problems you might have with your Echelon rower and connecting to WiFi or the app.
We certainly love our connected devices, don't we? I know that, I certainly do! I've had a cell phone since the mid-1990s, and can't imagine what I did before this little invention!
That only makes simple problems, such as an inability to connect to wifi or specific apps, all the more frustrating. We just want the darn thing to work, right?
If you're having problems connecting to the Echelon Fit app, or if you can't connect to wifi at all, follow my handy step-by-step guide and make those feelings of frustration melt away!
Why Won't My Echelon Rower Connect to the App?
First, let's talk about Echelon rowers that do not have a tablet.
This means that you are using your own tablet or cell phone to access the Echelon fit app. Your rower uses Bluetooth to connect the app on your phone (or tablet) to the machine.
First, unplug your Echelon from the wall socket and wait 30 seconds. Plug it back in and be sure that it is turned on.
You should see the blue light at the bottom of the Echelon rower flashing. This means it is pairing with your tablet or phone.
Check the Bluetooth settings on your device. Do you see the Echelon rower connecting?
If you don't see it, or it still says "failure to connect", try the next step.
What to Do If the Bluetooth Won't Pair to Your Device
On your phone or tablet, go to the settings then choose Bluetooth.
If you see the Echelon rower, but it fails to make a connection, select "forget this device".
Turn the rower off (or unplug it from the wall) and reset your device.
Turn the rowing machine back on or plug it back into the power supply.
You should see the Echelon trying to connect to your device again. Hopefully, this rebooting process is successful and you can find the Echelon fit app again.
If you still do not see the Echelon showing up on the Bluetooth settings on your device, or the blue light is not flashing on the rowing machine, you should contact Echelon since you might have a problem with the Bluetooth on the rowing machine itself.  Side Note:  You might also like to read my other article Echelon Vs Concept 2
My Echelon Row-S Won't Connect to Wi-Fi
Echelon Row-S, the model that comes with a 22-inch HD touchscreen, doesn't seem to have many connection problems, so any issue with WiFi is pretty straight forward.
Switch off your router and wait for at least 30 seconds.
Switch off your Echelon rower as well.
Turn on the rower, and then turn on the router.
Double check the password on your router, and be sure no one has changed it recently and forgot to tell you.
If you still can't connect, try using a hotspot, such as your phone.
If you can connect with your phone but not the router, you might want to contact your ISP about the router, or you can use the chat function on your cell phone to talk to one of the customer support reps at Echelon.
If you can connect to wifi but you see an error message in the app that says "Disconnected" at the top of the screen, select a class, then touch the disconnected error message. This should reconnect your rowing machine to the app.
Remember that if you want to access live and on-demand classes, you need to pay for the app. You can use the free version of the Echelon Fit app, but you won't be able to have the automatically-controlled resistance, nor will you get to enjoy the on-demand classes.
If you still have problems connecting to the Echelon Fit app, you can always uninstall the app, restart the tablet or your cell phone, and then reinstall the Echelon Fit app.
Nearly all Bluetooth and "disconnected" messages can be easily solved by restarting the router, the tablet, your cell phone, and the rower itself.
The Bottom Line
Whether you are using the Echelon Fit app on your own device or the monitor that came with Echelon Row-S, you can solve most problems by turning off the power to the router, your device, and the rower, and then restoring power to these devices.
You can also try to "forget" the Bluetooth setting for your rower on your device, then add it back after you turn the rower off and on.
Worst case scenario, if none of these steps work, contact Echelon via the chat button on their website to straighten out your issues.
Stay active and healthy, friends, and happy rowing!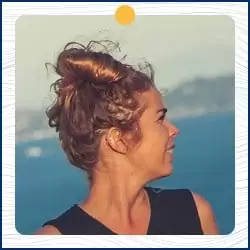 Written by Petra Amara – RowingCrazy.com
CEO & Founder of RowingCrazy, National Rower, Coxswain Womens Eight Team, Rowing Coach & Writer
Petra is a Mother of two and owner of Rowingcrazy.com. Petra lives and breathes rowing, she also has a passion for writing which lead her to start RowingCrazy.com to share her rowing experience and expertise with others.