When you've injured your hamstrings, it seems as if you're bound for the couch for the next few weeks, right?
Injured hamstrings near the top of the thigh will require a few weeks of rest from rowing, while knee-high injuries can tolerate some rowing. The good news is that, depending on where you were injured, you may be able to start using one of the rowing machines at the gym after all!
Now keep in mind that I am NOT a doctor and this should not be considered medical advice, but rather, general advice among friends.
OK, now that we've got that out of the way, let's talk about your hamstring and how you can improve your range of motion and still maintain your fitness level.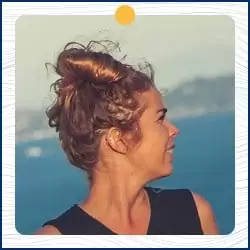 Written by Petra Amara – RowingCrazy.com
CEO & Founder of RowingCrazy, National Rower, Coxswain Womens Eight Team, Rowing Coach & Writer
Petra is a Mother of two and owner of Rowingcrazy.com. Petra lives and breathes rowing, she also has a passion for writing which lead her to start RowingCrazy.com to share her rowing experience and expertise with others.