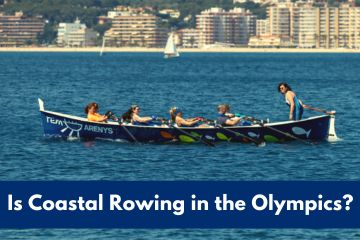 Have you heard about the latest type of rowing competition called coastal rowing?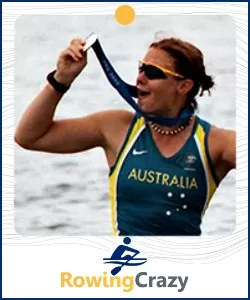 Coastal rowing is a type of rowing sport that takes place on open waters, bays, estuaries, or offshore areas under varied weather conditions and currents, and you can look forward to watching it in future Olympic games.
You may or may not have heard about this type of race, but either way, I'll be happy to give you the specifics on this exciting new form of rowing.
Let me introduce myself – I'm Rachael Taylor, an Australian rower who competed in the coxless pair at the 2000 Summer Olympics in Sydney, where I and my partner Kate Slatter won a silver medal.
This means that I know a bit about the Olympic games ( read more on how to be an olympic rower ).
If you haven't heard about coastal rowing, I'll explain it. If you know what it is, I want to tell you about the exciting new developments in rowing for the 2028 Olympic Games in Los Angeles, California.
What Is Coastal Rowing?
For those of you who don't know what this exciting sport is, let me be the first to introduce it to you.
Coastal rowing involves rowing along the coast or out into open waters. It is the perfect event for rowers who prefer rough water compared to what you experience in traditional rowing or flat water rowing. It is a very taxing event, and only the very strong and fit should consider future games.
I've been doing coastal rowing for the past 3 years. It is a fairly new type of rowing race, considering that rowing is one of the oldest sporting events in the world. France introduced it to the world back in the late 1980s or early 1990s.
Coastal rowing involves two event formats.
Beach Sprints (My personal favorite)
Coastal rowing beach sprint racing events are a type of coastal rowing race that is held on a beach. The races typically consist of a short sprint along the beach, where rowers run 500 meters to their boats, followed by a row in the open ocean near the shore. Rowers must then jump out of the boat, run back down the beach to the starting point and usually the last rower hits a timer which stops the clock.
Beach sprint racing events are a relatively new type of coastal rowing race, but they have quickly become popular. The races are exciting to watch, and they require a high level of skill and athleticism. The rules of beach sprint racing events vary depending on the event organizer, but there are some general rules that are common to all beach sprint racing events, including the following:
The races are typically held over a distance of 250 meters.
The races are head-to-head elimination races.
The coastal rowing boats used in beach sprint racing events are typically single sculls or double sculls.
Endurance Runs
There are usually 20 or more competing boats, and each team is given a different course to race. Each heat is 4000 meters (which is a long way!), and the final heat to decide the winner is an exhausting 6,000 meters!
Before the race, your team is shown the course that is marked by buoys, and you better memorize where the buoys are because you sometimes can't see the next one! Missing a buoy docks points, so it's a bit about speed but also about teamwork and strategy (as well as memory and endurance, hence the name!)
I think many spectators find this type of rowing race event more exciting than the usual regattas. I was raised with old-school rowing events, but I think that coastal rowing could be the next big sport to catch the attention of the world if it should get added to the Olympic Games.
Is Coastal Rowing an Olympic Sport?
The short answer here is no. The better answer is no, not yet.
Coastal rowing was recognized as a separate sport by the International Olympic Committee back in 2020. During that year, the sport has been officially deemed worthy of being in the Olympic Games, especially with COVID restrictions in place, but there was no time to set up an official place for rowing teams to compete in the 2021 Games in Japan.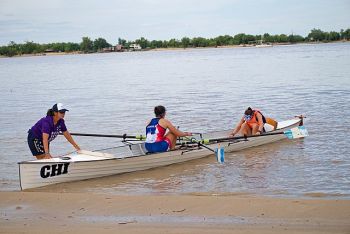 This doesn't mean that the sport is out of luck! The IOC told World Rowing about plans to add coastal rowing events to the games that will be played in Los Angeles in 2028 and the 4th Summer Youth Olympic Games in 2026 in Dakar, Senegal!
I haven't heard yet which of the two types of coastal rowing will be allowed or both, or if the games will feature some type of combination, but this is a really exciting development for coastal rowers!
It makes me wish I was young enough to compete just one more time!
What Is Off-Shore Rowing?
What most people call off-shore rowing is actually coastal rowing. Off-shore rowing can be either type: Beach Sprints or Endurance Runs, it's really just a matter of local lingo.
I've also heard coastal rowing called open water rowing, but I believe that coastal rowing is the most common name.
Are There World Rowing Coastal Championships?
Yes, there is!
World Rowing offers regattas for all types of rowing events, including coastal rowing.
The first World Rowing Beach Sprint Finals took place in Shenzhen, China in 2019. Due to COVID, games were interrupted but resumed in 2022.
World rowing coastal championships are recognized by the International Olympic Committee, which means that any races won at these events count towards your Olympic "scoreboard", so to speak.
The next event for World Rowing Coastal Championship games will be held in Barletta, Italy, on September 29th and October 1st, 2023.
I would love to see those games! I hope I can find a way to get to Italy!
To Sum Things Up
Coastal rowing events are new and exciting races that I'm sure all sports fans will love!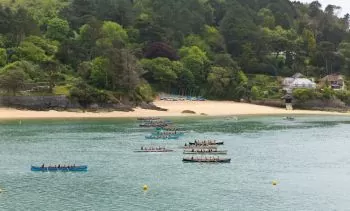 Coastal rowing, offshore rowing, open-water rowing – whatever the name – this is a super endurance sport that I believe will become wildly popular once it is included in the Olympic Games.
Speaking of the Olympic Games, expect to see coastal rowing events at the 2028 Olympic Games in Los Angeles, California. The beach nature of this event is a perfect fit to the LA venue landscape and an exhilarating aspect for those of us who are into rowing!
Are you planning to see the Olympic Games in Los Angeles? I hope to see you there!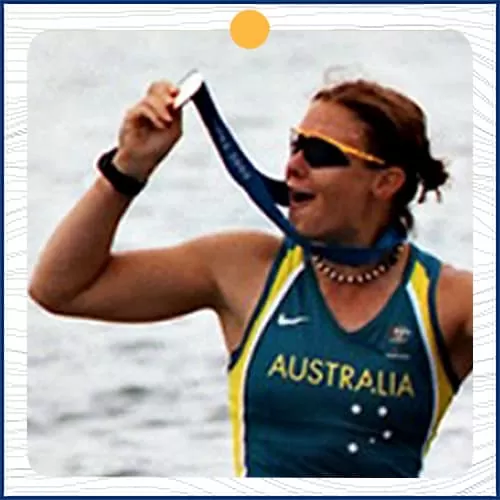 Written by Rachael Taylor – RowingCrazy.com
Olympic Silver Medalist Women's Coxless Pair – 2000 Sydney Olympic Games, Rowing World Championships Bronze Medalist (1999) & Silver Medalist (2002) In The Women's Eight
Rachael is a mother of two, former Australian Olympic Rower with a successful international rowing career. She won medals at the Rowing World Championships and a silver medal at the 2000 Sydney Olympics in the women's coxless pair. She now enjoys sharing her knowledge with the rowing community