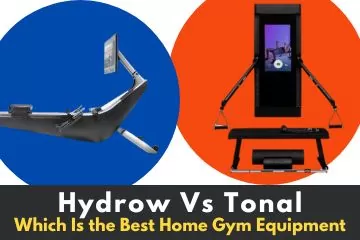 Hi everyone! It's Petra, and today I want to talk about two simply amazing pieces of gym equipment that are very popular. Which of these two is the better home workout—the Hydrow rowing machine or the Tonal virtual weight training classes?
You might have heard Tonal being called the Peloton of strength training and the Hydrow as the Peloton of rowing machines. Both are smart fitness machines that differ mainly in what they offer: the Tonal is perfect for strength training, while the Hydrow is the top choice for cardio and resistance training.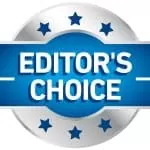 In a Hurry? Here are the Rowers We Are Comparing:
If you're in a hurry and need to know which rower is better between Hydrow or Tonal, click on the links below for our answers:
*We review fitness products impartially and may earn a commission from affiliate links. For details see our disclosure page.
This article will provide a comprehensive review of these rowing machines, examining each one closely and sharing our discoveries for each machine.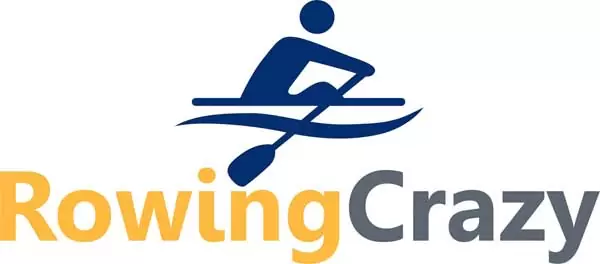 Right Let's Get Into It!
The Hydrow and the Tonal are both premium machines that come at a top-of-the-line price, so chances are that you can afford to have only one of them.
If you're finding it difficult to choose, I don't blame you!
Maybe your personal trainer has recommended Tonal, or perhaps you love using the rowing machine at your local gym, so you thought that having one in your own living room would be fantastic.
If that's the case, then I think your choice is clear. However, for everyone else who can't decide, this article is for you. I'm going to talk about each of these smart fitness machines, fill you in on the differences, so you can make a more informed decision.
Are you ready? Let's get into these two pieces of fitness equipment so you build muscle and get yourself on the road to your next fitness level!
Hydrow Vs Tonal- Which Is Best?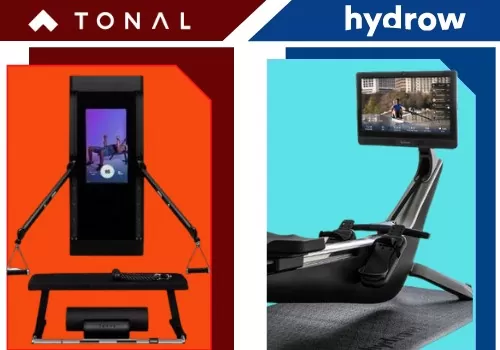 When it comes to Hydrow vs Tonal, a lot of the decision-making process will come down to what your goals are and how you want to attain those goals.
If you aren't crazy about strength training, you should go with Hydrow. If you love strength training and find rowing workouts boring, then you should go with Tonal.
Quite straightforward, right? Well, not always.
"Petra, what if I like both strength training and rowing?" I can certainly empathize with that statement!
Let's take a more in-depth look into each machine to help you narrow things down.
What Are the Main Differences Between Hydrow and Tonal?
Without a doubt, both of these machines are top-notch, world-class, premium pieces of equipment that will help you reach your fitness goals. You just need to decide what those goals are, and which of these machines will help you attain those goals.
Some of the main differences between the Tonal and the Hydrow are:
Tonal offers strength training but does NOT offer cardio workouts.
Hydrow offers both cardio and resistance training.
Hydrow can be stored vertically; otherwise, it will be sitting in some room and will be noticeable. That being said, it's so stylish that I bet visitors to your home won't be able to resist asking you what it is.
Tonal sits on the wall like a mirror and won't be as noticeable.
Tonal is more expensive, and the subscription fee is also more expensive than Hydrow.
Hydrow offers free shipping.
Tonal does NOT offer free shipping.
Hydrow instructors are all rowing professionals, many ex-champions from the Olympics or the US national rowing team.
Tonal uses certified coaches with different areas of expertise and different fitness backgrounds.
Some of these differences may appeal to you, some may not, but you should know what each machine offers before you buy. So let's now dig deeper into both of these machines so you have a better understanding of what is on offer for you.
Tonal Smart Home Gym Equipment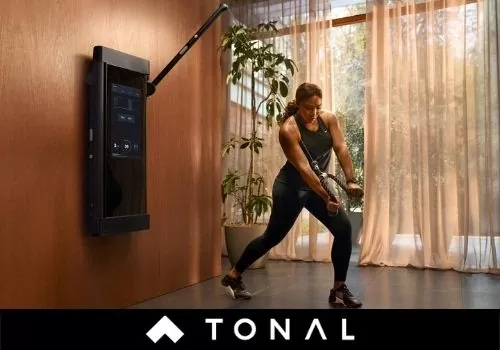 You've probably seen Tonal advertised on television, and it's very impressive.
Who Should Consider Buying Tonal?
You'll love Tonal if—
you've always wanted to try strength training, but you have no idea where to start
you don't like the idea of waiting for weights at the gym
you've used weights at your local gym but want a personalized trainer to teach you how to do new moves and use new weights properly
What Does Tonal Include?
This is a wall-mounted device that is about the size of a large mirror. In fact, when not in use, that's probably what most people will think it is. This means that it won't stand out like a sore thumb if you decide to put it right in your living room.
Behind that sleek façade is a monster of a workout that includes the following:
There are arms and supports that are tucked in behind the compact design.
There is an additional accessory package that includes handles and a smart bar which attach to the resistance arms and allow you to change the weight at the touch of a button. You also get an attachable rope, a bench, a mat, and a foam roller.
Tonal currently has a monthly subscription of $49 a month, which includes unlimited profiles, so everyone in your household can access the hundreds of live and on-demand classes.
What Does Tonal Offer?
I like that Tonal does a self-assessment before you even begin. Tonal will ask you questions such as what is your main goal (Weight loss? Toning? Muscle gain?) This smart fitness machine will then suggest where you should start and how much weight you should start off with.
You'll get guided workouts from expert coaches who will explain the proper technique. Tonal will track your exercises and the number of workouts so it can automatically adjust the weights once you get stronger.
Recently, the company introduced real-time feedback so you know that your form is right on track. This can help reduce your risk of injury.
What's the Cost of a Tonal Machine?
Currently, Tonal is $2,995, plus tax, plus delivery, plus any accessories you may want to add. You will also need to pay for set up/installation, and if your walls need modifications, you'll need to pay for that as well. The monthly subscription price is $49, but that's about the price of a gym membership.
The Bottom Line
While Tonal might be one of the most expensive pieces of smart fitness equipment on the market, you can rest assured that you will be getting the best live strength training workouts, guided classes, and streaming classes.
If you don't like using weights at the gym, if you want to challenge yourself and enjoy live and on-demand workouts, and if you want strength training that is super personalized with automatic resistance adjustments, then Tonal might be the perfect choice for you.
Hydrow Smart Rowing Machine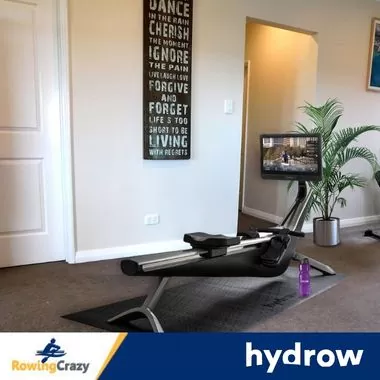 Hydrow SAVE $100 or £100!! => Use Coupon Code: ROWINGCRAZY
I might be a bit prejudiced here because I own a Hydrow (read our full Hydrow rowing machine review here, and I use it almost daily, but there are definitely things you should know about this rowing machine before you make a buying decision.
Who Should Consider Buying a Hydrow?
The Hydrow is exactly what you are looking for if—
you have a real passion for rowing
you love using the rowing machine at the gym but want a smart rowing machine that brings you as close to on-the-water rowing as possible without getting wet
you enjoy live classes and super upbeat instructors
you want a rowing machine that also offers off-the-rower workouts
What Does Hydrow Include?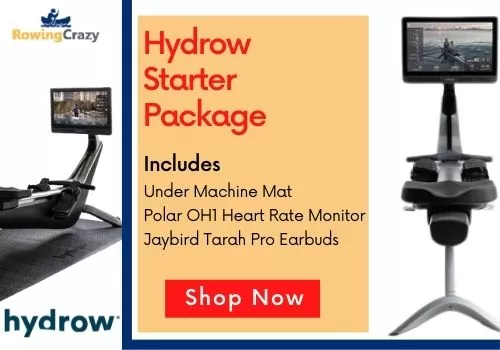 The Hydrow gives you the basic smart rowing machine that comes with the following:
This commercial-grade rower with a 22-inch dust-resistant touch screen monitor and front-facing speakers.
At the time of this writing, Hydrow is offering free delivery anywhere in the continental US.
The monthly subscription price is currently $44, and it allows for unlimited profiles, so everyone in your household can enjoy the benefits of the Hydrow.
There are more than 3,000 workouts, including live and on-demand classes. I can't begin to explain just how big this massive library is! You'll never do the same routine twice (unless you love one more than the rest!).
There are also accessories that you can buy, such as the Hydrow machine mat, foam rollers, a chest strap for monitoring your heart rate, JayBird Vista wireless headphones, yoga blocks, and a resistance band set. They vary in price, and if you use my link, you can get a substantial discount.
What Does Hydrow Offer?
If you've never used a rowing machine before, it might feel a bit strange, and you're probably going to be tempted to just sit down and go all out. The good thing with this smart home gym equipment is that it is designed to take you step by step so you learn the proper form.
Workouts are broken down by categories, and there is a beginners 101 class to help you get started.
All the classes are led by former Olympic champions or former members of National Rowing teams, so you know you'll be getting the best instructors possible. You will find yourself rowing on some of the most beautiful waterways around the world, too, so enjoy the scenery!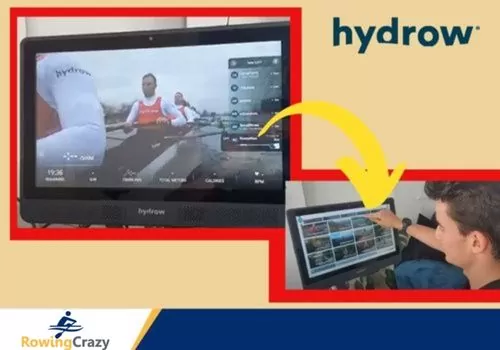 There are no classroom-type settings here, no studios or boutique workouts, just real on-the-water classes and a computer-controlled smart rower that makes you feel as if you are really sitting in a boat on the water.
One thing that most people don't know about Hydrow is that it offers other classes in addition to rowing. You can find resistance band training, yoga, Pilates, and more. You can even connect your fitness app or fitness watch to Hydrow.
What's the Cost of the Hydrow?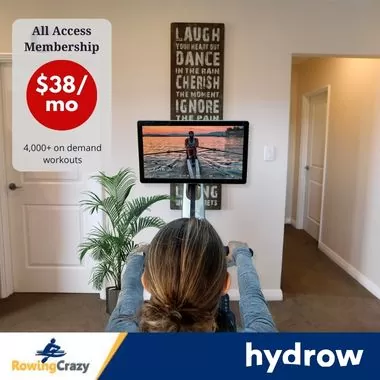 Hydrow SAVE $100 or £100!! => Use Coupon Code: ROWINGCRAZY
Currently, Hydrow is $2,495. This includes free delivery and free 1-on-1 personal coaching. The monthly subscription is $44.
Accessories vary in price depending on which ones you are interested in. You can buy packages that include certain accessories for a combined price.
Buy your Hydrow using my link and you can rest easy knowing that you'll be getting the lowest possible price anywhere. There is no need to compare shops. No one, and I mean no one, will beat the discount that you can find right here.
Watch our Youtube video below by expert rower Max Secunda:
The Bottom Line
The smart rowing machines available today are nothing short of amazing. Hydrow has an active online community that offers super support and guidance right from your own home.
If you want to improve your fitness level and make a sound investment in your health, if you hate classrooms or studios and prefer an immersive experience, and if you want the best smart rower on the planet, then you'll want to buy a Hydrow.
The Pros and Cons of the Hydrow Rowing Machine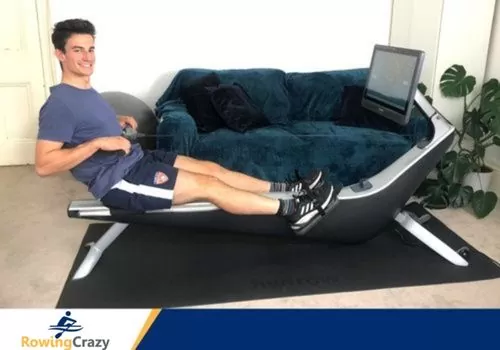 Let's look at the pros and cons of each fitness machine so you can decide which one will work best in your life.
Pros of the Hydrow
Some of the top features and pros of the Hydrow include:
Sturdy, sleek, futuristic styling makes this look more like a piece of furniture or workout equipment from Star Wars or Star Trek
Nearly silent operation due to the magnetic resistance this machine uses
Bluetooth-enabled, so you can use headphones, speakers, and most fitness trackers
The monitor is a 22-inch, HD, sweat-resistant/dust-resistant touchscreen that has front-facing speakers
The performance monitor also rotates and tilts for easy viewing
Incredibly realistic on-the-water rowing and workout classes
Professional athlete led workouts
On-demand and live classes, that's why it is often compared to the Peloton bike classes
An incredible online community for support and help
The Hydrow app allows you to use your workouts on any machine anywhere
Cross-training, stretching, resistance training, and other classes are also included in the low monthly subscription price
Journey classes allow you to dictate your pace
Beginners classes mean this full-body workout can be used by everyone, no matter your age or current fitness level
The personalized coaching is outstanding!
30-day money-back guarantee if you don't love it
Easy to store vertically
Cons of the Hydrow
Nothing is perfect and, while the Hydrow comes close, there are a few drawbacks you should be aware of:
The Hydrow needs some room when in use. It's 86 inches long, so you'll need to have a place to use it
It's cheaper than Tonal but still a premium-priced machine
It does store vertically, but you will need to pay extra for the upright storage kit
There is no way to control the volume once the workout begins, but you can control the volume of your Bluetooth headphones or speakers
These are minor issues but ones that you should know before you buy.
The Pros and Cons of the Tonal Fitness System
Before you purchase a Tonal system, you should note that this device has some features that are terrific and some that aren't so terrific.
Pros of the Tonal
The pros of a Tonal system include:
This is a space-saving machine that will look good in any room of the house
Tonal is a virtually silent exercise device
It's Bluetooth enabled
You can connect to your Apple music or Amazon music account and enjoy your favorite tunes
There are hundreds of classes, or you can customize and create your own class
The arms on tonal fold up neatly, and you don't need to move it anywhere
Cons of the Tonal
Like Hydrow, Tonal also has a few downsides that you must know before you buy:
This device requires some space, with Tonal recommending that you have a 7 foot by 7-foot space and ceilings that are at least 7 feet high (8 feet high is better)
Your walls must meet Tonal's requirements, or you will need someone to have a stud build-out, which will cost you considerably more
If you are renting, you won't be able to use Tonal unless your landlord agrees to having this put on the wall
Tonal requires professional installation, which is not included in the base price
If you're doing a full workout, it can be a pain because you must manually adjust the arms for each upper or lower-body exercise.
It takes a few tries (at least it did for me) to figure out what buttons to press and how to adjust the arms.
Tonal isn't like a picture that you hang on the wall! Be aware that you will need space, walls that can support the weight of this device, and that it will cost more to install it than just the price of the equipment.
The Bottom Line—The Winner
When it comes to live workouts, doing other types of workouts on a yoga mat, not to mention hundreds of on-demand classes (Oh wait, make that thousands of on-demand classes), instructors that will ramp up your motivation, and an exercise machine that is easy on the knees, you can't beat Hydrow.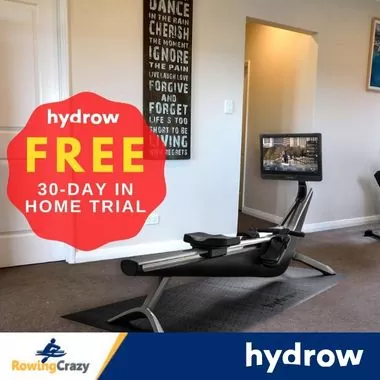 Hydrow SAVE $100 or £100!! => Use Coupon Code: ROWINGCRAZY
Hydrow features everything you expect from a top name brand! I dare you to compare Hydrow to any other rowing machine, or even Tonal when it comes to low-impact workouts that are both fun and interactive.
A smart treadmill, or even a Peloton bike, will only work muscles below the waist, and while Tonal will work all your muscles, you will end up doing them one group at a time.
A Hydrow rowing workout not only is suitable for all fitness levels, but it will also work 86 percent of the muscles in your body every time you use the machine.
Think about that. That's a whole lot of exercise in a single machine! Not only that, but even the premium Hydrow package costs less than the Tonal package. There is no adding on to your walls, no room modifications, no setup, installation, or delivery fees. Just plug in your Hydrow, set up the wifi, and start rowing!
Of course, if you really love strength training and aren't interested in cardio, then Tonal might be what you're looking for.
However, if you want the best smart rower on the planet, look forward to exercising every day, and if you want the most comfortable top-of-the-line smart rower, then you will want to take advantage of my discount on a Hydrow.
Keep rocking and rowing, friends, it's your best path to good health!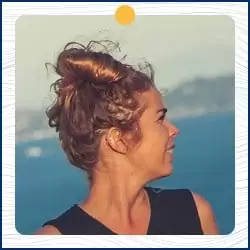 Written by Petra Amara – RowingCrazy.com
CEO & Founder of RowingCrazy, National Rower, Coxswain Womens Eight Team, Rowing Coach & Writer
Petra is a Mother of two and owner of Rowingcrazy.com. Petra lives and breathes rowing, she also has a passion for writing which lead her to start RowingCrazy.com to share her rowing experience and expertise with others.