One of the biggest issues in modern life is trying to find time to accomplish everything you need to, as well as having time for the things you want to do.
This is why fitness machines, such as the Hydrow rower (Click Here to Read Our Full Review) and the Peloton bike are so popular. Both machines are designed in different manners to allow you to get your cardio workout done from the convenience of home.
In A Rush – The Winner Is: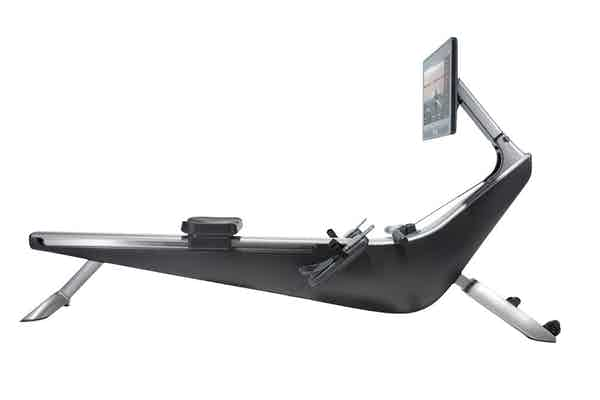 While gyms are nice, they certainly have a great many problems. Driving in traffic, trying to find a place to park, waiting for your turn for a machine, or worse yet, paying for classes only to get held up at work or bad weather and turning your drive into a nightmare so you don't get to class on time, if at all. Ugh.
Having a fitness machine at home can give you the same workout experience as a gym, but within the privacy of your own home. No parking meter, no smelly locker rooms.
Now comes the hard part- which machine gives you the better buff body for your buck? Today, I'm going to give you the facts about both the Peloton bike and the Hydrow rower so you can make a more informed decision about which workout machine would be best for you.
Features of the Hydrow Rower vs Peloton Bike
Both the Hydrow rowing machine and the Peloton bike offer outstanding workouts. These are both high-quality exercise machines designed to give you unique and rewarding workout experiences.
Let's look at the features that these exercise machines offer.
*** UK Readers – Get £150 OFF!: USE COUPON CODE: ROWINGCRAZY
Hydrow Rowing Machine Features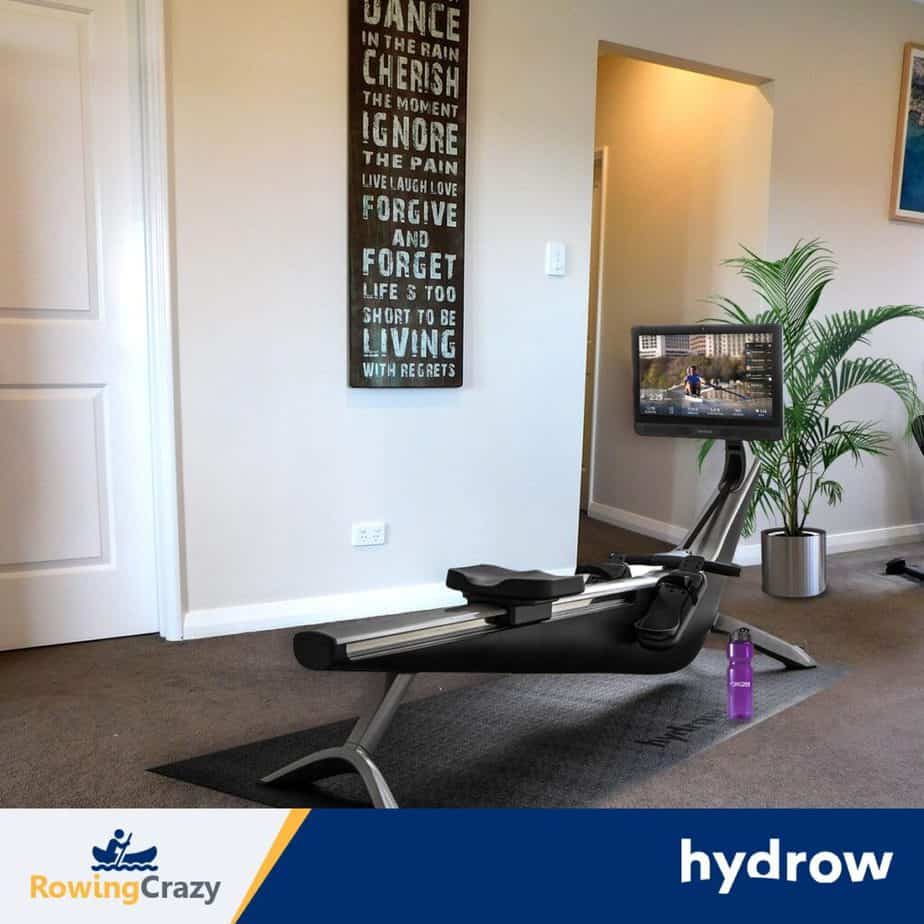 The Hydrow rower is one of the top-selling rowing machines and for good reason. This is a high-tech fitness equipment designed for and by professional rowers to provide a multitude of much sought-after features.
Hydrow features include the following:
It uses a patented electromagnetic drag mechanism that is computer-controlled. This gives you the feeling of being out on the water.
Electromagnetic resistance means that the Hydrow rower is whisper-quiet, so you won't annoy your flatmates.
This rowing machine has a sleek, unique design that is so beautiful you will want to show it off!
It has a small footprint when stored vertically, but it's so eye-catching you can let it sit in the center of your living room.
This machine comes with a 22-inch HD touchscreen monitor that gives you an unparalleled viewing experience.
The Hydrow rower is Bluetooth-enabled and has front-facing speakers so you can use your own headphones.
Its super comfortable seat and 10-roller system mean you can glide through your workouts.
It supports hundreds of workout routines and live and on-demand classes taught by world-class professional rowers. You'll never be bored!
It is equipped with built-in Wi Fi.
The Hydrow has wheels and an optional storage kit for space-saving upright storage. (If you are tight on space be sure to read our best portable rowers article)
Wow. That's a whole lot of features for one rowing machine!
Peloton Exercise Bike Features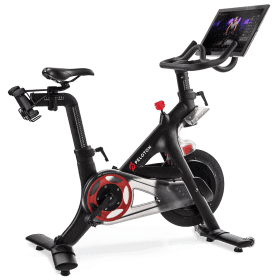 Image from Peloton
Peloton is the king of exercise bikes so you know that you're going to see a lot of popular features. Some of the best features of the Peloton exercise bike are:
The bike's compact footprint means that it won't take up much floor space.
It provides a fully adjustable seat, handlebars, and monitor.
You get a one-of-a-kind cycling experience with its clear and bright 22-inch touchscreen monitor and connected fitness workouts.
This exercise bike uses a belt-drive, not a chain, so it is very quiet.
Bluetooth-enabled so you can connect your headphones or heart rate monitor.
Offers a complete on-demand library of workouts led by top instructors.
Users can compete against one another in live and on-demand classes.
Peloton has one of the biggest fitness communities, so you know you will find support from an online friend, which is important to some people. If you want to read more on the Peloton bike be sure to read our Concept 2 vs Peloton article or is Peloton coming out with a rowing machine article article.
The Main Differences Between the Hydrow vs Peloton (Rower vs Bike)
Without sounding too obvious, I want to point out the main differences between these two excellent pieces of home gym equipment.
The Hydrow simulates a rowing experience while the Peloton simulates a bicycle ride. If you have a strong preference for one over the other, then your choice is clear.
The Peloton has a 22-inch digital HD monitor, vs Hydrow which offers a 22-inch HD touchscreen display with front-facing speakers.
The Hydrow uses electromagnetic resistance, while Peloton uses variable magnetic resistance.
The Hydrow connected rower imitates and feels more like a real-life experience, the Peloton cannot duplicate that.
The posture you use on an indoor rower puts less stress on the knees and shoulders than when using a bike. If you have problems in these areas, this is something you should be aware of.
Perhaps the most important difference is that the Peloton cycle only provides a lower body workout. The Hydrow connected rower works muscles in both the upper body and lower body at the same time.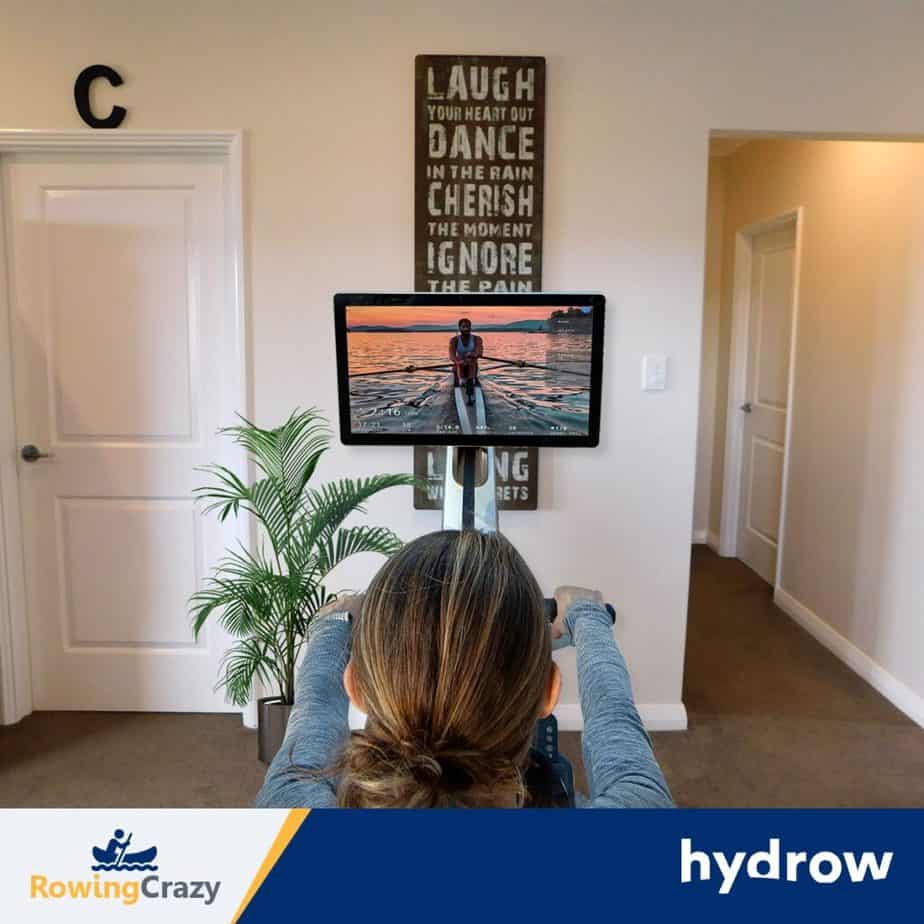 You may have heard that rowing is hard on the back, but this isn't really true. If you experience back pain when doing the exercise (or you know someone who does), it could be due to incorrect form and stroke execution. Watch some online classes to make sure that you're doing the strokes correctly. If you practice on proper form and not speed, you will find that backaches disappear. Your speed will improve with time.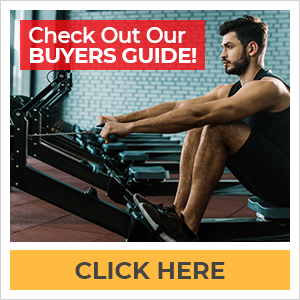 The Similarities of These Pieces of Equipment
Hydrow is often referred to as the Peloton of rowing, and the reason for that is the "connected fitness" that both Peloton and Hydrow provide via live classes. Other features shared by these two pieces of home gym equipment include:
Both offer a low-impact workout, so your joints are protected.
Each machine is a premium piece of equipment that is designed to last.
Both have on-demand workouts, as well as live workouts.
Each machine provides a terrific cardio workout.
A monthly subscription is required by both devices to access the workout library and to use the live on-demand feature.
Click Here to See the Best Low Impact Full Body Exercise Machine!
Is Rowing Better Than Cycling?
Everyone is different and everyone has different likes and dislikes, but if you're strictly looking at which form of exercise provides the best workout, rowing wins.
Rowing works all the muscle groups of the body. Workout sessions when you're rowing break the effort down into 20 percent of the upper body muscles being exercised, 20 percent of your core muscles, and 60 percent of your legs, thighs, and glutes. This kind of full-body workout is something that an exercise bike can never match.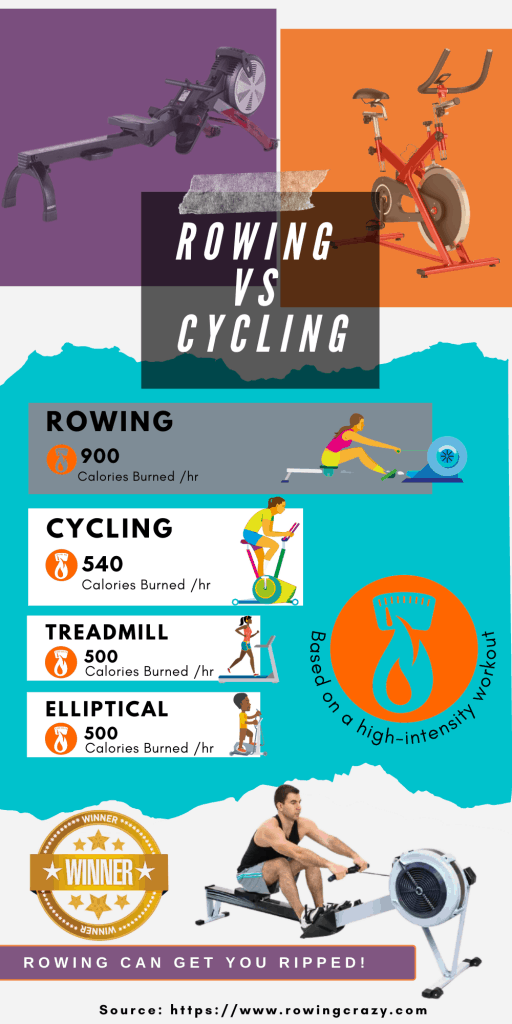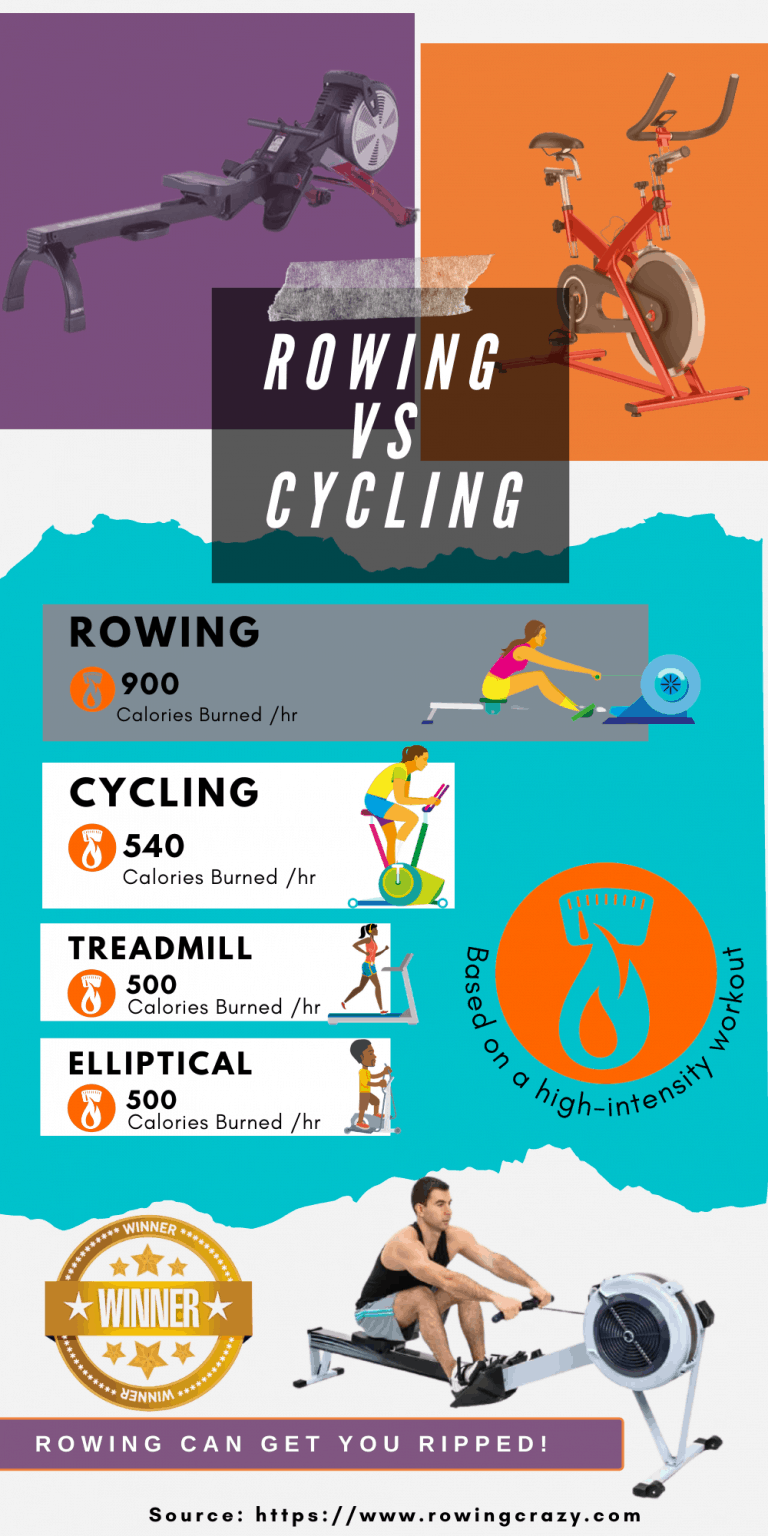 If you're pressed to find time to exercise in your busy life, you should also consider that nearly all Peloton home workouts are 60-90 minutes long. Compare that to the Hydrow rowing workout time of 30-45 minutes.
Let's also consider the number of calories burned. We've seen some numbers that suggest that in a 50-minute workout, you'll burn twice the amount of calories rowing than you will cycling. I don't know about you, but that's enough to make up my mind right there!
*** UK Readers – Get £150 OFF!: USE COUPON CODE: ROWINGCRAZY
The Clear Winner for a Buff Bod
No one can deny that spinning classes, of which the Peloton bike is king, have become super popular in the past decade. I doubt that is going away anytime soon.
However, once you look at the facts, it's plain to see that the Hydrow comes out on top when you break it down.
Rowing will burn as much as two times the calories that cycling does, it works all the muscle groups at one time, you get a better workout in a shorter amount of time, and the Hydrow offers you a unique rowing experience that nothing else can match.
Rowing is the perfect workout. Whether you need something low-impact, are recovering from an injury, or don't have a lot of time to work out, the Hydrow rower is the ultimate cross-training machine.
If you love spin classes, you'll love the Peloton.
However, if you want to have a real love affair with your home gym equipment, if you want to get that buff bod quickly and do it in a shorter amount of time, you'll want to check out the Hydrow rowing machine (click here to see finance options).
I've never met anyone who didn't love their indoor rower, and with all of Hydrow's advanced features, you can bet you'll be loving the benefits your indoor rower will bring you.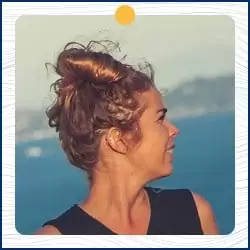 Written by Petra Amara – RowingCrazy.com
CEO & Founder of RowingCrazy, National Rower, Coxswain Womens Eight Team, Rowing Coach & Writer
Petra is a Mother of two and owner of Rowingcrazy.com. Petra lives and breathes rowing, she also has a passion for writing which lead her to start RowingCrazy.com to share her rowing experience and expertise with others.