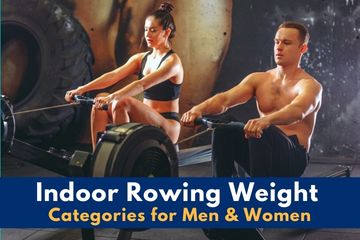 Hi friends! It's Petra again, and today I want to talk to those of you who have never set foot in a real rowboat but do think that erging is the bomb!
Have you considered competing in an indoor rowing event? Perhaps you didn't even know that there was such a thing as indoor rowing championships! There certainly is, and you can find them not only in the US but in other countries as well.
The great thing about indoor rowing contests is that you can now compete virtually, so even if you can't travel, you can still compete!
How fun would it be to say that you are the winner of the National or World Indoor rowing competition! I bet you could win several beers at your local club because no one would believe you!
Yes, there are plenty of rules and categories, including weigh-ins and machine requirements, and I thought you would want know more! So let's get things rolling.
Are There Weight Categories in Indoor Rowing?
The World Rowing Indoor Championships, which are sponsored by Concept 2, have weight and age categories similar to the regattas.
Here are the weight requirements: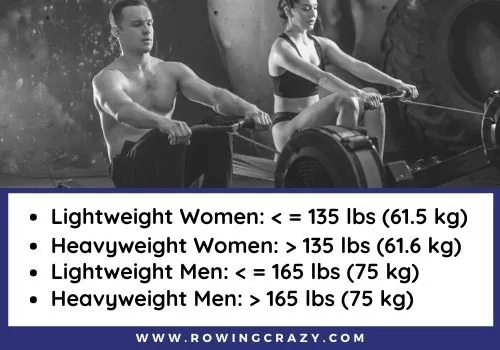 Lightweight Women: < = 135 lbs (61.5 kg)
Heavyweight Women: > 135 lbs (61.6 kg)
Lightweight Men: < = 165 lbs (75 kg)
Heavyweight Men: > 165 lbs (75 kg)
Please take note that indoor competitions do not include lightweight categories for adaptive rowers.
Why Are Weight Categories Important in Rowing?
It's a matter of keeping the competitions fair and equal among the participants and ensuring a level playing field for all competitors.
The more weight in your boat, the more drag, which means you will have to work harder than someone else with less weight.
When speaking of indoor rowing, those who weigh more often have the advantage since they are also (generally speaking) taller and can therefore put more of an effort or push in their legs.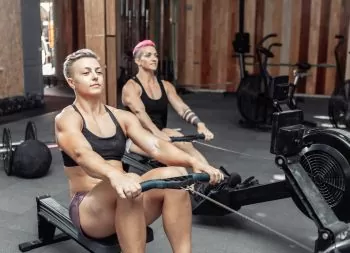 In order to try to pair equal racing competitors, rowers must weigh in a few hours before the race.
It used to be that competitors could weigh in anytime up to 24 hours before their race. After an ugly incident in 1997 that saw wrestlers trying to drop their weight via sweating (and I've heard led to several deaths), the rules were changed to just 2 hours before a race.
Where Are the World Rowing Indoor Championships Held?
They are held at pre-determined locations from around the world.
Starting in 2020 and continuing through 2022 at least, these regattas for indoor racing are also held virtually.
The locations allow for a certain number of live lightweight and heavyweight rowers, but they also have events that are virtual.
Only two athletes from the same country can compete each year, so even if you don't win, just being allowed to race is a big accomplishment!
The 2023 venue race will be held in Toronto, Canada.
The 2024 race will be held in Prague, Czechoslovakia.
Why Do I Only See a Lightweight Category?
For the World Rowing Indoor Championships, they don't seem to bother with the "heavyweights" definition. Instead, you'll see lightweight categories and then the "open" category, which would include anyone over the lightweight limit.
You will see that age categories are further classed as either lightweight or regular/open (often left unlabeled). Here's how the weight categories are usually written: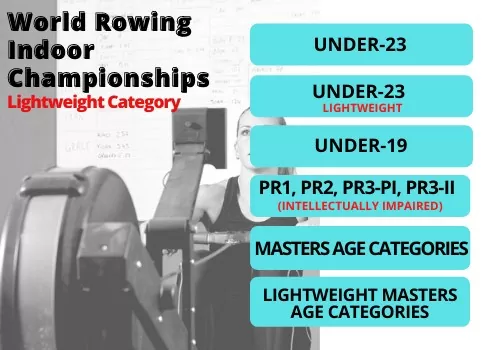 Under-23
Under-23 Lightweight
Under-19
PR1, PR2, PR3-PI, PR3-II (intellectually impaired)
Masters age categories
Lightweight masters age categories
As you can see, the categories do not include "lightweight" categories for adaptive rowers or "heavyweight" labels in any category.
When it comes to the different age categories in indoor rowing, you are either a lightweight or you aren't!
What If I Broke a World Record Before the Competition?
This would be determined by the Concept 2 team.
They have a long list of requirements that include:
Using a Concept 2 rowing machine
Either videotaping the entire row or having at least two witnesses
Your row must be verified using the verification code obtained from your PM3, PM4, or PM5. Pieces that are uploaded directly from ErgData or your LogCard or USB flash drive via the Concept2 Utility are automatically considered verified.
You will need to have your doctor fill out a form (for adaptive record)
You can find all their rules and requirements here.
Do I Have to Use a Concept 2 Rower to Compete?
Yes, you do, but you don't have to own it.
You can compete virtually from any public place if you don't own a Concept 2.
The World Rowing Indoor Championship is open to all athletes anywhere in the world with access to a Concept2 rowing machine (static Concept2 model C, D or E with a PM3, PM4 or PM5).
Are There Other Indoor Rowing Championships?
Yes, there are!
While the World Rowing Indoor Championships are the biggest and best known, nearly all other countries have some type of national event for indoor rowing.
Finland, for example, held their national indoor rowing championship in April of 2022.
New Zealand hosts the ANZAC Day Indoor Rowing Challenge, and Italy hosts a virtual race to raise money for cancer research called the Filippo Mondelli Challenge.
Search the internet for your country or for virtual events that you think you may qualify for!
How Can I Qualify?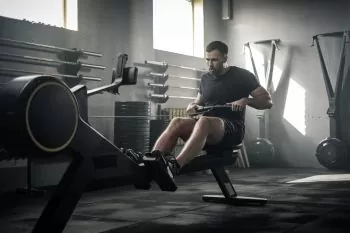 For the World Rowing Indoor Championship, you will have several opportunities to qualify.
The races usually occur in late February and qualifying times can be submitted right through early February.
The qualification selection process will feature two qualification pathways: An Open Qualification and a Continental Qualification.
The number of athletes that can qualify from each pathway for the finals will vary by race category. This is to ensure that athletes who wish to compete in a live race will have that opportunity at their continental qualification event, while at the same time, permitting athletes who wish to complete their qualification piece at a time of their choice to do so via open qualification.
There is no limit to the number of events that you can qualify for, however, your difficulty may lie in being able to race multiple final events within a limited time frame.
In other words, you may qualify for the Men's Masters 30-35 year old 2,000-meter race and the 500-meter race, but if these races are held at the same time or within 15 minutes of each other, you may not have time to do both. So the best thing will be to pick your favorite.
What Are the Continental Regions?
The qualification event will be organized for each of the five continental regions, which currently are: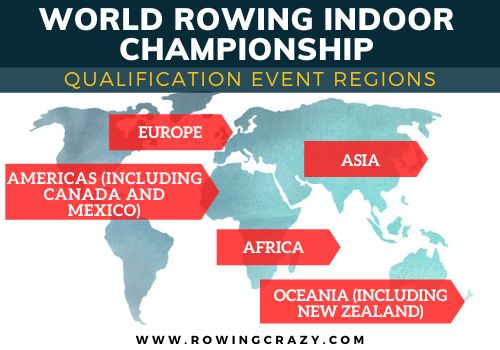 Asia
Oceania (Including New Zealand)
Americas (Including Canada and Mexico)
Africa
Europe
The finals will each include 10-20 qualified athletes, varying by race category.
No more than two athletes from the same country may qualify for a final race via the Open Qualification pathway.
The good news here is that you can keep trying your best and putting out your best qualifying score right up until just a couple of weeks before the actual race!
How Many Countries Usually Compete?
The World Rowing Indoor Championship from February 2022 had athletes from 66 nations and included former NFL players, Olympic discus competitors, and the usual on-the-water rowers and erging athletes.
Belgium won the Men's Open in 2021, while American Kristen Kline won the Women's Open in the 2021 competition.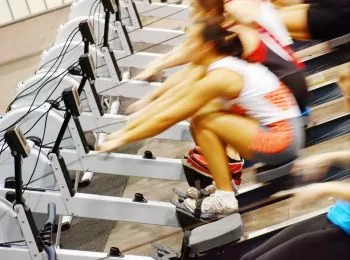 For the 2022 races, Benita Clausen of Norway, Jeff Arquette of the United States, and Javier Reja Munoz of Spain all set new world records!
Some people felt that the best race of the day was the Masters Women aged 40-49 at 500m. Henrietta Högberg of Sweden and Arabella Carbutt of Great Britain tied for a gold medal in a time of 1:32.5! I can't even imagine that kind of time!
Then Lene Biesland of Norway and Morgan McGrath of the United States tied for the bronze medal in 1:33.8.
It doesn't matter what country you're from or what your age, just get out there and get erging! You never know what you can do until you try!
The Bottom Line
If you are interested in competing, you have lots of time to train! The next World Rowing Indoor Championship will be held in February 2023 in Canada.
You can start saving for the trip or go the virtual route, the choice is yours.
Start your training program now and submit your best time by the end of January or early February 2023 and see what you qualify for.
Remember that even if you race virtually, you will have monitored weigh-ins a few hours before the race.
Oh yes, and fill out your paperwork and pay the fees so you don't get left out due to a simple paperwork glitch!
Happy erging, everyone!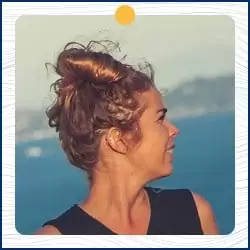 Written by Petra Amara – RowingCrazy.com
CEO & Founder of RowingCrazy, National Rower, Coxswain Womens Eight Team, Rowing Coach & Writer
Petra is a Mother of two and owner of Rowingcrazy.com. Petra lives and breathes rowing, she also has a passion for writing which lead her to start RowingCrazy.com to share her rowing experience and expertise with others.